If you are looking for a sophisticated yet easy-to-use and cost-effective tool for your email marketing, CMR, and marketing automation, ActiveCampaign might be the best solution for you.
First of all, you can try it for free today at no cost for 14 days. ActiveCampaign is the leader in the email marketing and marketing space for all businesses except e-commerce retailers.
If you are not an e-commerce retailer, continue reading 🙂
ActiveCampaign Pricing Plan Overview
There are four different pricing plans:
Lite – starts at $15 a month
Plus – starts at $70 a month
Professional – starts at $159 a month
Enterprises – starts at $279 a month
They provide a deep discount, around 20-40% off, to those who pay for the entire year instead of month to month. You can check the price difference on their website.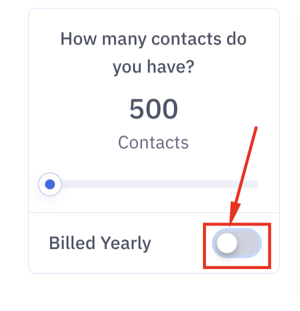 Remember those prices are starting prices—the price will grow according to your active email list.
What do I mean by active? You pay only for those contacts who subscribed to any of your lists. If they unsubscribe, you don't pay for them, but they are still stored in your database.
What is the contact definition in ActiveCampaign? One contact is one email address.
In other words, you are not able to have duplicate profiles in the account. This is a very great benefit.
Add-ons Active Campaign Pricing
ActiveCampaign also has a website chat feature called Conversations. It costs extra, and they base their price per user (license).
It doesn't matter how many email subscribers you have, you will have a flat fee for the Conversation.
ActiveCampaign Conversations cost $19 per month per user.
Which ActiveCampaign Pricing Plan Is Right For Your Business?
I know ActiveCampaing tries to push their Professional plan, and they do advertise it as the most popular plan.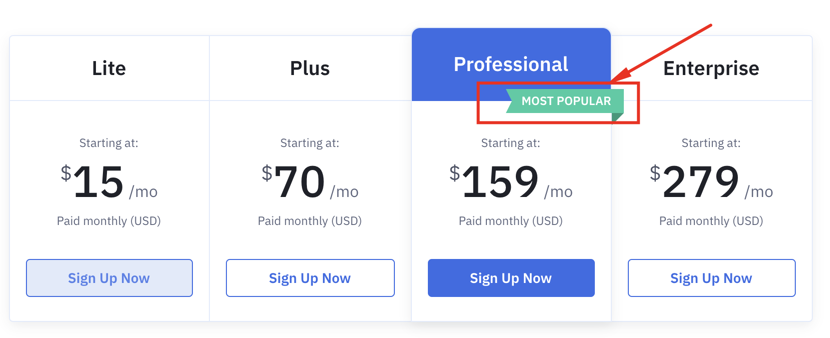 However, I personally doubt it.
Based on my experience, the most popular plan is Plus.
The Lite Plan would be suitable if you're looking to contact only a limited number of users, without the use of additional features. It is also used widely as a testing option before moving to a higher plan.
But once your business is growing and you need to communicate to a larger audience, the Plus plan is definitely the best option since it uses CRM for tracking prospects and automation for visualizing your workflows.
With the pricing being pretty reasonable for the features included, the Plus plan is the most popular choice for growing companies and mid-sized businesses.
All the extra features of the professional plan are, in my opinion, not relevant to 90% of businesses. They are nice to have, but you would never have time to fully leverage them.
Let's take a look at the different ActiveCampaign Plans:
ActiveCampaign Lite Plan
This plan is suitable for small teams since it allows only 3 users, even though it comes with:
Powerful automation
Design options
Social media integration.
Most competitors do not offer a product as powerful, in the same price range. If you don't need to use ActiveCampaign CMR or SMS, you should stay on the Lite plan.
The only drawback with the plan is that it does not remove ActiveCampaign logos in forms and confirmation emails.
ActiveCampaign Plus Plan
Bigger teams or organizations needing a CRM to manage their customers would be best suited for this plan.
Other notable features here would include a landing page editor, sending SMS, and the use of a custom domain name for your links. It also removes the ActiveCampaign logo so that your forms and emails look more professional.
ActiveCampaign Professional Plan
Under this plan, the number of user accounts could be up to 50, compared to 25 in the case of the Plus Plan.
It also enables showing site messages to your users and in-depth attribution analysis for tailoring marketing techniques. The main drawback with this plan though is the big jump in monthly fees.
ActiveCampaign Enterprise Plan
This plan comes with unlimited user accounts and sophisticated features such as customizing your mail server domain.
You also get a custom phone number for sending SMS, phone support, unlimited one-on-one training, and a dedicated training manager.
ActiveCampaign Pricing Plans Features Comparison
ActiveCampaign have an extensive list of all their features on their website and compare each plan side by side to show what they do and do not include.
I am narrowing down their list to the really important things you need to know and consider.
I also excluded the features included in each plan. This way you will see only things you really need to decide on.
| Main Features | Lite | Plus | Professional | Enterprise |
| --- | --- | --- | --- | --- |
| Landing pages | × | ✓ | ✓ | ✓ |
| Build-in CRM | × | ✓ | ✓ | ✓ |
| Contact & lead scoring | × | ✓ | ✓ | ✓ |
| Site messages | × | × | ✓ | ✓ |
| Attribution | × | × | ✓ | ✓ |
| Predictive sending | × | × | ✓ | ✓ |
| Web personalization | × | × | 5 experiences | Unlimited experiences |
| Conditional context | × | ✓ | ✓ | ✓ |
| Users | 3 | 25 | 50 | Unlimited |
| Custom user permissions | × | ✓ | ✓ | ✓ |
| Subscribe by SMS | × | ✓ | ✓ | ✓ |
| SMS sending | × | ✓ | ✓ | ✓ |
| Facebook Custom Audience integration | × | ✓ | ✓ | ✓ |
| Rebranding (remove our logo from forms) | × | ✓ | ✓ | ✓ |
| Custom SMS number (for sending SMS messages) | × | × | ✓ | ✓ |
| eCommerce platform integration | × | ✓ | ✓ | ✓ |
Other Things to Consider
Here are some additional ActiveCampaign features you should know about:
Free Migration: Another nice feature about ActiveCampaign is that they will do full data migration for you. If you are not aware, it is very pricey in case you want to switch from one platform to another. And I personally believe switching to ActiveCampaign is very beneficial
Non-for-profit Benefits: If you want to get ActiveCampaign for a non-for-profit, they will give you a lifetime discount of 20% for the subscription.
ActiveCampaign Cost and Pricing: Flowium Conclusion
The email marketing and marketing automation market is booming now, and there is new software coming up on the market every year.
To the best of our knowledge, ActiveCampaign always keeps up with competitors and offers competitive features and cost-effective pricing.
As I said before, we use ActiveCampaign in our business, and we love it. Try it for free today, and let us know what you think.
***Some links in this article are affiliated
If you want to grow your eCommerce business through email marketing, but already have a lot on your plate, reach out to talk to one of our email marketing strategists
Frequently Asked Questions
Should I spend money on ActiveCampaign for my business?
If you are searching for great email automation software for your online business, and you are not an eCommerce, then ActiveCampaign will probably be the best solution for you, with great marketing tools and CMR. However, if you own an eCommerce, then you may prefer another platform, such as Klaviyo.
Should I choose the cheapest or the most expensive ActiveCampaign plan?
We personally don't recommend choosing the most expensive plan – the professional plan. In our opinion, 90% of its feature are not useful to most businesses. The cheapest plan is great, but only for limited audiences. As often, the best solution is the middle one, which is the Plus Plan.
How much does ActiveCampaign cost per month?
The price varies depending on the plan and the number of subscribers you have. For example, the Plus plan is starting at $70 a month. However, as soon as you have more than 500 subscribers, you will start to pay more, exponentially.