Thinking about moving your growing mailing list, but can't decide between Retention Science (RS) and Klaviyo? Which one's better for your business?
Here's a short answer for you: it depends. There are many factors to consider when choosing who to trust with your email marketing.
If you're in the camp of people who believe that email services are the same and it's only about the cost – we hope to challenge this assumption in this article.
→ When it comes to email marketing software, we strongly recommend Klaviyo. As an ESP specifically designed for online stores, Klaviyo offers robust features to help you sell, not just send emails. In case you're also looking to connect with your customers through SMS, Klaviyo provides an SMS platform that works in sync with your emails, for even better results.

Klaviyo and Retention Science: Quick Comparison
In case you don't have time to read the whole comparison, consider this: do you have a dedicated email marketing team (copywriter, designer, email marketer, developer, analyst, strategist), a list close to 6 digits strong, and the stomach to let an algorithm make decisions about when and who you email? Then you should consider RS.
If, on the other hand, you'd like to benefit from a good sending reputation, a solid selection of direct integrations, and a widely available repository of how-tos? If so, go with Klaviyo, and if you have a team behind your email marketing, you'll benefit the most.
Still interested in learning more? Dive into this 12-step comparison we prepared for you:
Retention Science Pricing and Features Compared to Klaviyo
Let's analyze Retention Science and Klaviyo category by category, to discover which one is the final winner.
1. Retention Science Pricing vs Klaviyo Pricing
Clear pricing can come in handy when deciding on an ESP.
There are many factors that can influence the final bill, including how many lists and subscribers you have, as well as how many campaigns per month you send to those subscribers.
Retention Science pricing isn't available to the public. To know how much will cost your email marketing on Retention Science, you need to schedule a demo.
That means that the prices are tailored to each client. It can be a good thing, but it is also not very transparent and can discourage many people.
Klaviyo's prices, on the other hand, are quite straightforward.
On their website, they have an interactive tool that allows you to not only estimate your price for email but also your potential ROI when you switch to Klaviyo.
While Klaviyo is on the pricey end, from our experience, that investment is worth every penny.
Winner: Klaviyo
→ If you want to see our full Klaviyo pricing article, click here.
2. Dashboard Comparison
A glance at a dashboard should be enough to know everything about the health of your email marketing efforts. Neither of these email service providers accomplishes this.
RS's dashboard displays useful information. But if you're going to do analytics, you'll need to dig deeper into your numbers. That means extra steps like exporting the results to get actionable insights from what's going on in your emails.
If you're not an analyst, crunching those numbers can easily take a few hours. With Retention Science's dashboard, it's not easy to locate your areas of opportunity, and this number-overload most of the time is counterproductive.
On top of that, the way they calculate the Conversion Rate raises some doubts:
"The Conversion % metric you see in reporting is based on the number of actions, not email sends. If 1000 emails were sent out, 100 people clicked, and 50 people converted that would show a 50% conversion rate (50/100), rather than 5% (50/1000)."
That definition is different from what the industry standard is, Orders Placed/Number of Emails Delivered.
That means that if you're testing other tools or simply following the industry-standard metrics, you'll need to calculate manually the conversion rate.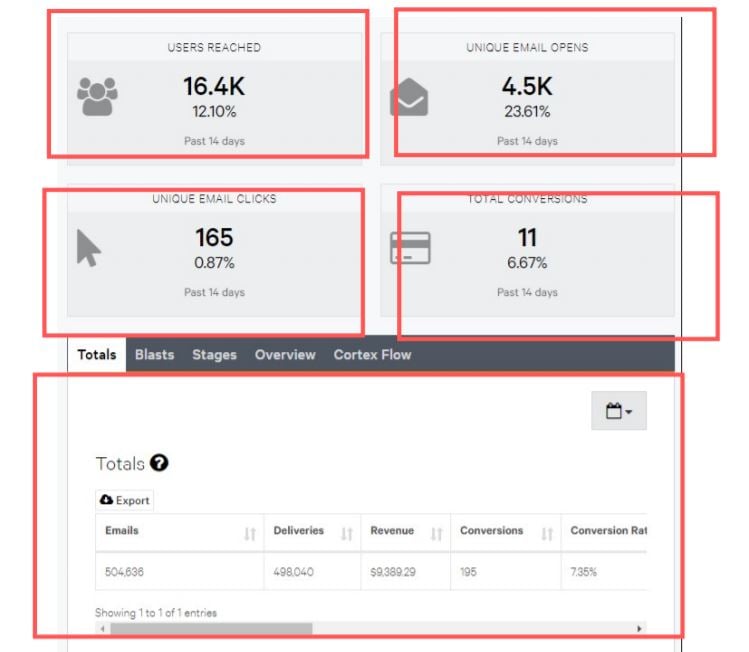 Klaviyo, on the other hand, has a less bulky and more useful dashboard for eCommerce business owners.
It shows a big picture overview of your email marketing efforts and you can tell right away if you're making money.
It shows your store revenue, as well as how much you make from automated emails and campaigns.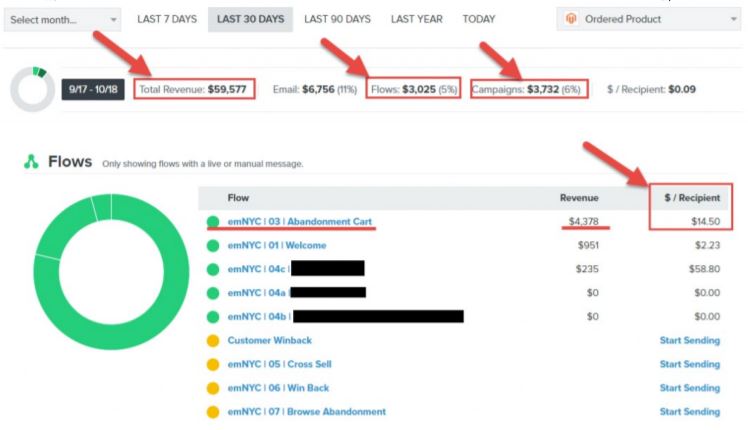 Here you can spot which automation are making money and which aren't.
Also, one of the most important metrics on the dashboard is how much you make per recipient in specific automation.
And just like Retention Science's, Klaviyo isn't mobile-friendly.
Winner: Klaviyo
3. Campaigns
Retention Science has the upper hand in this case, as it makes it easy to choose a good Subject Line by using its Smart Subject Lines function.
Smart Subject Lines recommends subject lines based on how well they performed at the selected stage of the Customer Journey.
You can select a few, which ensures effective subject line A/B testing from the beginning. After some time of sending campaigns, RS will start sending the best performers more often, having selected the A/B test winners by itself.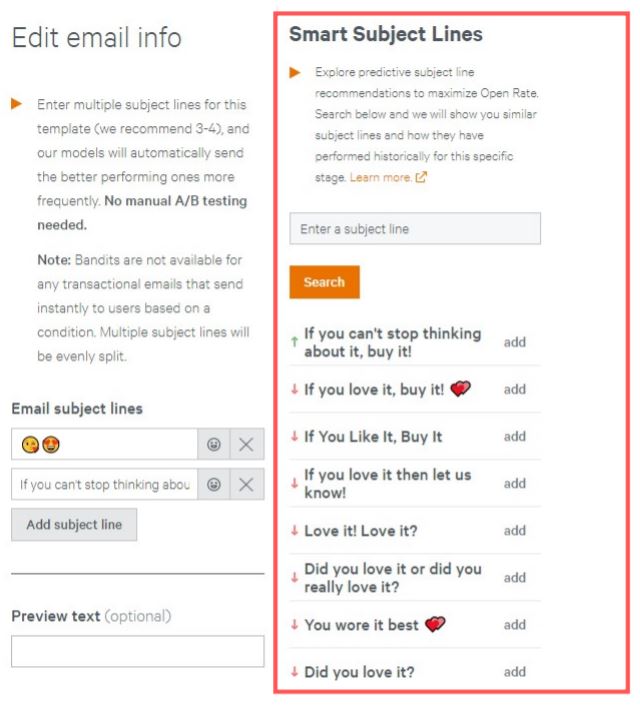 Creating a campaign is easy, thanks to the General Settings where:
You can choose from your previously created Incentives (Coupons) or create a new one their quick Segment Targeting
You can select a Scheme, dynamically choosing what categories of products to feature on your email depending on the user interactions with your brand.
On advanced:
Like Klaviyo, you can manually choose which Segment to send the emails to.
Target by previously created user Interests
Or target by product they've browsed before.
In short, the personalization of the email is easy and can help you create unique emails for your subscribers.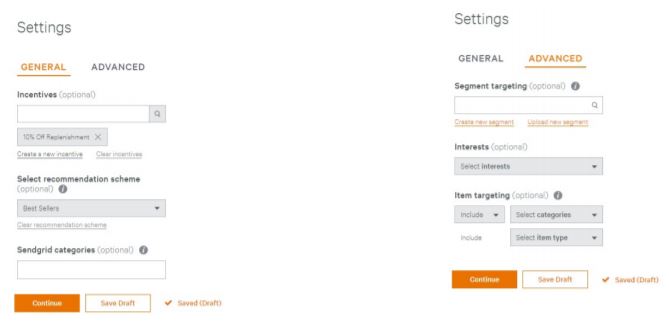 The default email template created by RS will automatically set Product Recommendations based on your Campaign Settings, as well as your Discount Codes if you're using them.
That means that if while you were setting up the Campaign, you chose to add Incentives (Coupons), the resulting template will have a Block that mentions the dynamic incentive.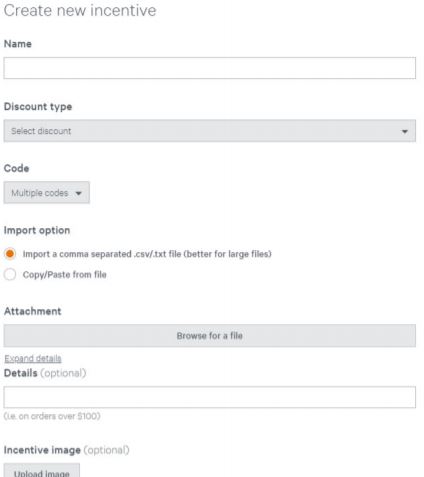 And if you want to see what an email looks like for different recipients, you can send up to 4 different Preview Emails to your inbox, each using real subscriber information if available. This may take a few minutes.
Remember to check your spam folder, as receiving many emails from the same sender in a short period of time may trigger spam alerts.
Finally, you can send emails as a one-of (a Campaign), or add it to one of the Stages. That way, you send it to subscribers whenever they meet your qualifying criteria.
For example, you may decide the Campaign today to your current qualifying subscribers and at the same time send the Campaign to someone who's visited your website, viewed exactly three products, and visits from the UK.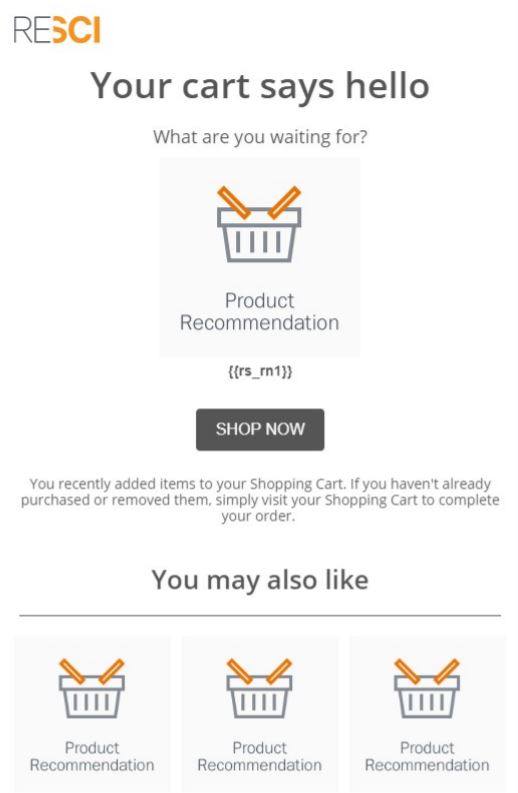 Other than that feature described above, Klaviyo and RS have similar campaign builders. They're both drag-and-drop and easy to use.
Both of them have a powerful feature called dynamic product feed.
Here's how it works: you set up a feed from your store based on your desires (could be based on category, tags, collection, or just popular products) and add this feed (block) to your email.
This way, you don't need to worry about updating your email every time you restock since this campaign block is dynamic and takes the necessary information from your store.
Winner: Retention Science
4. Integrations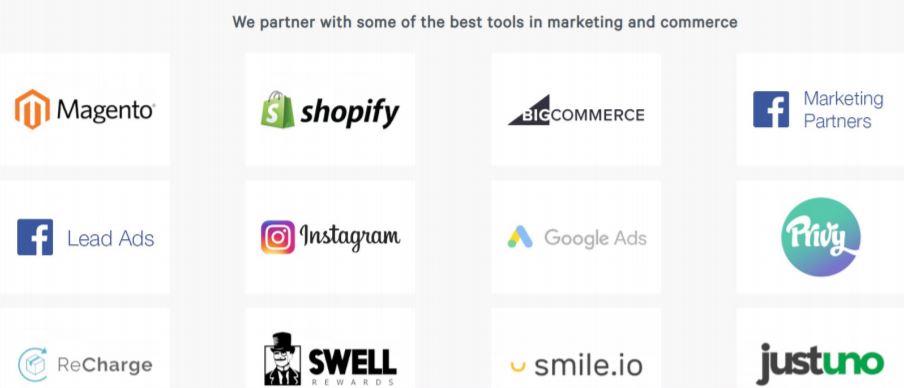 Retention science native integrations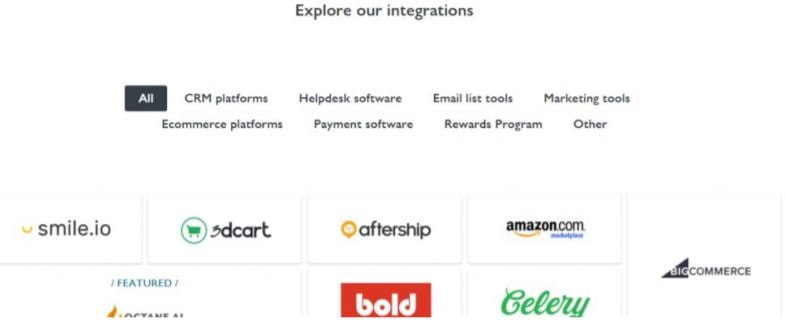 Klaviyo native integrations
Winner: Tie
5. For Ecommerce Platforms
Both Klaviyo and Retention Science store information about subscribers' past activities. That feature is great for honing your strategy and creating segments.
Both show all subscribers' activity as a feed.
That includes:
Site visits
Purchases
Checkouts started
Checkouts completed
And more.
You can use this information to create segments and build customer paths (automation).
Winner: Tie
6. Opt-In Forms
Both ESPs offer an opt-in feature. However, in Retention Science, it's not included in your regular plan, so you have to pay an additional fee.
But for what you're paying, you get Dynamic Forms that show information depending on what the user has seen, as well as A/B tests to choose different forms until you get a winner.
Klaviyo, on the other hand, only has static Forms but recently included A/B tests as well.
Winner: Retention Science (if you pay for it)
Want to migrate to Klaviyo without losing any data? Ask us how.
7. Analytics vs. Reports
Both Klaviyo and Retention Science offer robust reporting.
Klaviyo Analytics is a relatively new feature on the platform, but it's very powerful.
You can build your own dashboard with different tiles, each showing different information, such as:
Popular products by revenue
Number of subscribers
And more.
You can also create different page views for different needs and keep everything organized. By default, they provide you with the following views.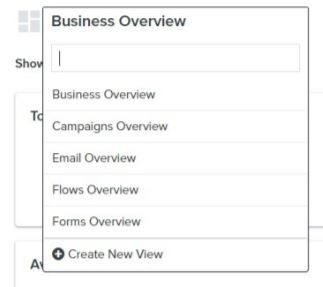 All tiles are dynamic and live. If someone unsubscribes, you can see how the number change in real-time.
In Retention Science, on the other end, you're stuck with the options they give you or else need to export.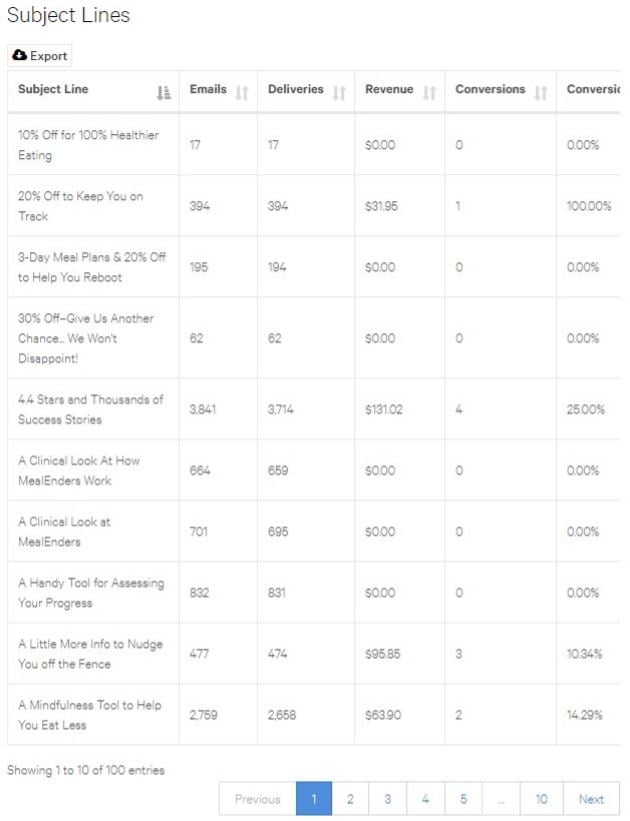 Winner: Klaviyo
8. Coupons
Both Klaviyo and Retention Science offer dynamic coupons.
The biggest differences are:
Klaviyo has direct integration with Shopify, meaning you can create Coupons without leaving Klaviyo.
Retention Science uses an algorithm to possibly offer the lowest possible discount a subscriber may need to convert, possibly saving you thousands of dollars. For this, you'll have to manually upload the Coupon Codes for each incentive (Coupon). While in Klaviyo, it will offer everyone the same predefined Coupon in the sequence.
Retention Science allows you to create coupons while you're setting up a Campaign, whereas in Klaviyo you have to go an extra step to do them.
Winner: Tie
9. Flows vs. Automation
Klaviyo allows you to clearly set the start of automation and the path a subscriber must go. When setting up an automation, you can use a visual and very intuitive automation builder, AKA Visual Flows.
But Retention Science goes further to suggest a more complex route for sending the emails that their AI recognizes as most effective. Here's an example of how it may play out:
Two subscribers may have entered your lists at the same time and from the same Lead Capture tool, but using the information they've got from aggregated data, after the welcome email one may receive an Offer email while the other a Nurture email.
They move your contacts through the different "stages" you've populated depending on the subscribers' actions, not easily identifiable unless you do all the heavy lifting in the backend.
In both tools, Emails can be triggered by certain actions like Starting a Checkout or Browsing through the store.
There's no easy way to find out the path a single subscriber took before converting. Emails aren't sent at a specified time, they're sent at the time the algorithm has determined to be the Best Time for each subscriber.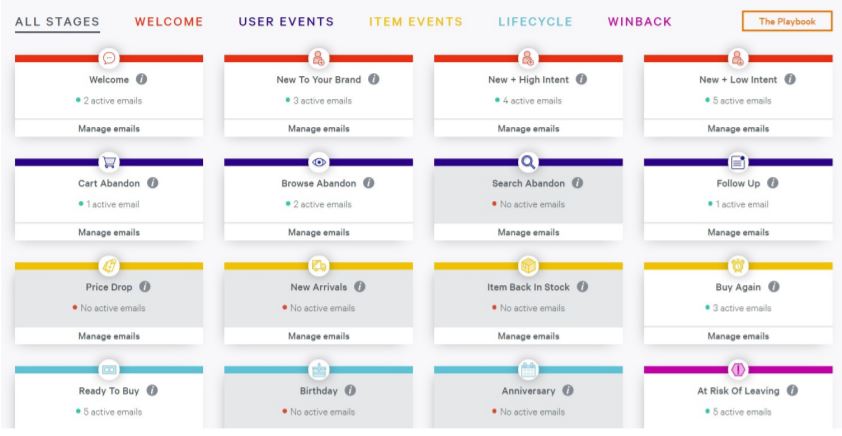 Klaviyo uses different terms for automated emails, called flows. Klaviyo has only four triggers for flows: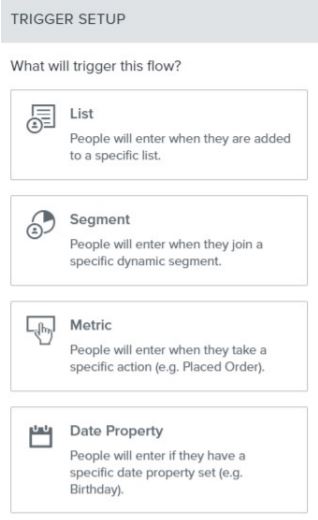 From our experience, you don't need any more for eCommerce, those four triggers can do everything you need to automate email marketing for your store.
Winner: Klaviyo (more user-friendly, easier to understand)
10. Tags
There are no tags inside Retention Science.
Klaviyo can add Tags to your Flows and Segments, for easy search. That way, you have all your [BACKEND] tagged Flows or Segments at your fingertips.
Winner: Klaviyo
11. Subscribers Profile
Both Retention Science and Klaviyo are geared towards eCommerce.
That's why, although each of them has its own way of showing your subscribers and their information, they essentially contain the same data.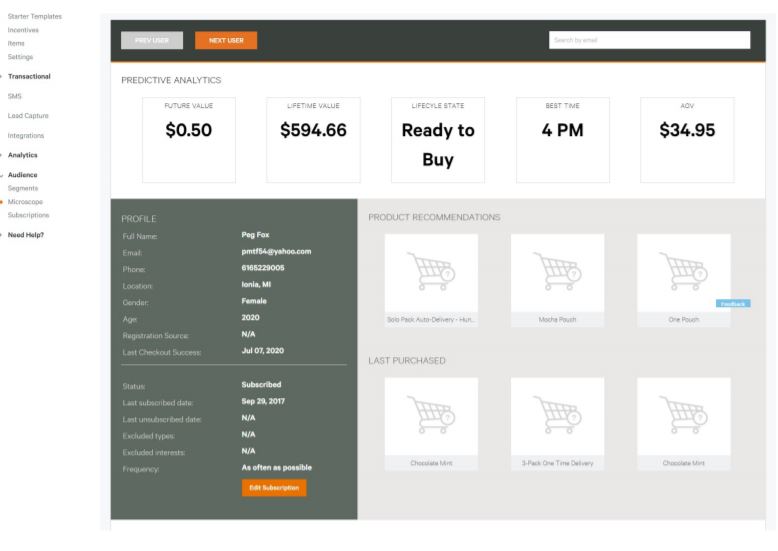 Retention Science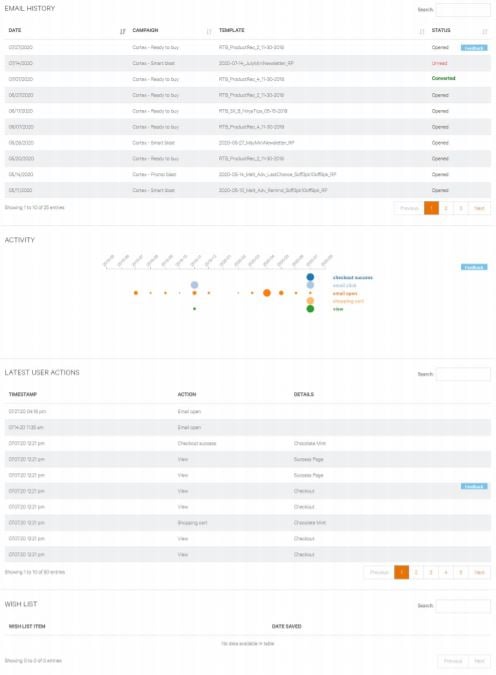 Klaviyo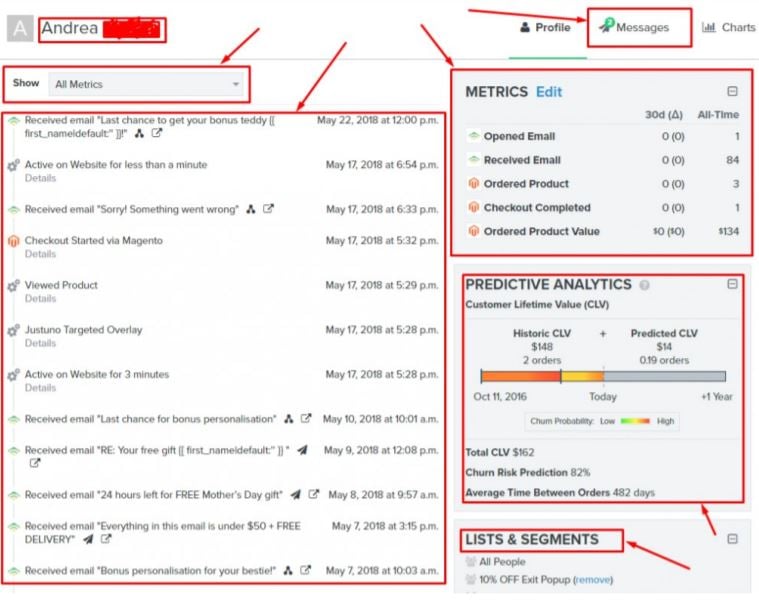 Winner: Tie
12. Segmentation
There's a tie here as both collect about the same data, feeding their powerful segmentation tool.
Segmentation is limited only by your imagination.
You can create segments as specific as "somebody who purchased red shirts between 10/17 and 10/29 and lives in CA and their email doesn't end at Yahoo.com and they opened emails at least three times".
Winner: Tie
13. Community & Resources
Since Klaviyo is open to a wider market, more people are using it. That's why there's a lot more community-generated content, which ranges from Klaviyo independent user forums to YouTube tutorials and paid courses.
On the Flowium youtube channel, you can find a whole 80-video playlist of Klaviyo tutorials, along with lots of other Klaviyo-related videos.
We also have our own unofficial Klaviyo community with 2K+ members, where you can get an answer to nearly any Klaviyo-related question.
On top of that, you can submit your questions via email and their support team will respond to you even on weekends. Or if you're working on US business hours, you can talk to a representative via live chat.
That, of course, comes in handy when you're trying to figure something out urgently.
Unfortunately, we can't say the same about Retention Science's channel, with only 21 videos and a non-existent community around it. You have to rely on their knowledge database and an email-only ticket system.
Winner: Klaviyo

Frequently Asked Questions
How much does Retention Science cost?
Retention Science pricing isn't available to the public. You need to schedule a demo to know your personal price. Each company or individual is analyzed separately.
Which one can have the most integrations: Klaviyo or Retention Science?
Both Klaviyo and Retention Science are part of Zapier's integration tools, which means they can be connected to all the software available in Zapier's library (which are hundreds).
Which email marketing software is better: Klaviyo or Retention Science?
Both are great email marketing software, with strong features and detailed metrics. Retention Science is great for big companies with a strong marketing team. Klaviyo is more accessible and has a great reputation.