Cart abandonment in e-commerce marketing refers to virtual shopping carts that are left abandoned. In other words, the customer adds items to the cart but fails to complete the purchase.
Hence, the chosen item makes it to the shopping cart but the transaction is then abandoned by the shopper. This is quite a common phenomenon and there are several reasons why this occurs.
Before moving on to the methods to reduce your average cart abandonment rate, it is first important to know what it is.
What is the Average Cart Abandonment Rate?
Cart abandonment rate is the "percentage of shopping carts that were abandoned".
Calculating the shopping cart abandonment rate is an important metric for e-commerce sites. A high cart abandonment rate means that:
You have a broken sales funnel
Your site has a poor user experience.
Typically, the cart abandonment rate percentage falls between 60% and 80%. The global average cart abandonment rate is 75.6%. Even the best checkout process with optimization has an abandonment rate of 20%.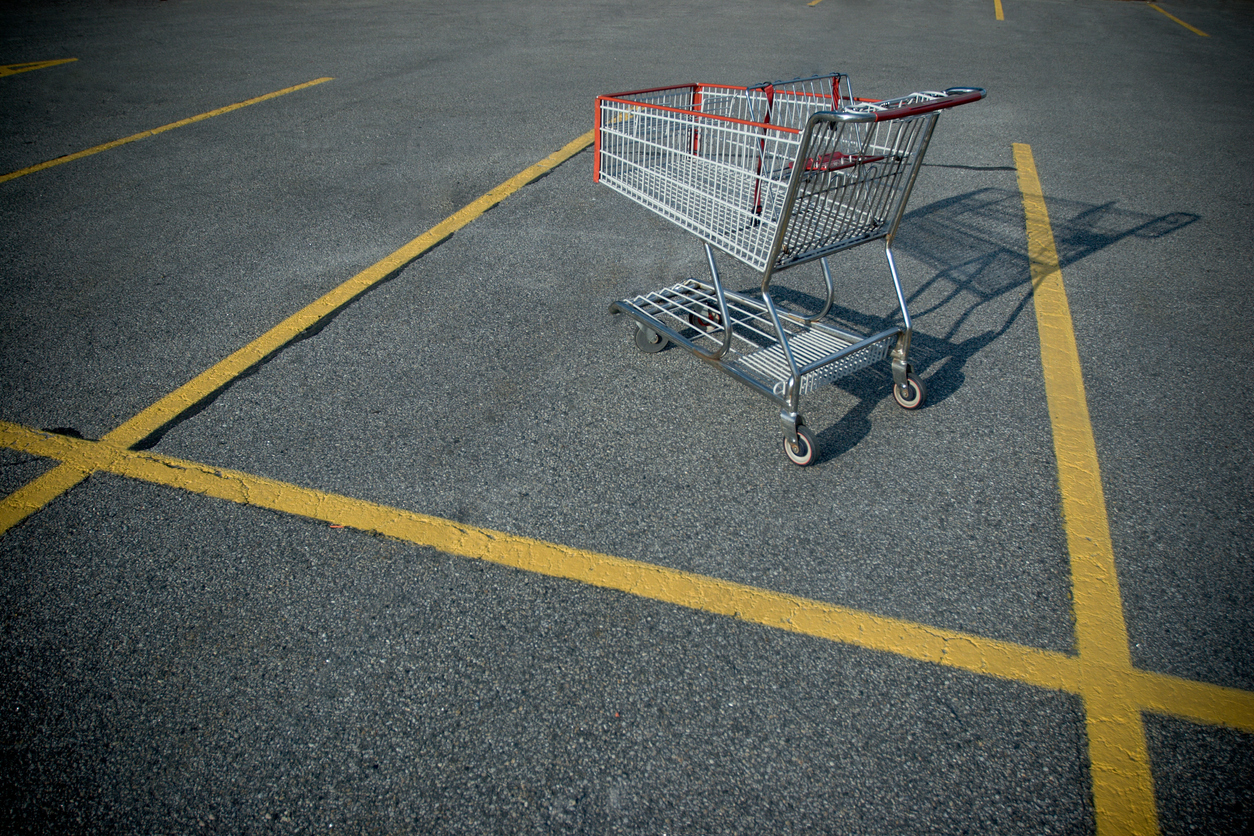 Research shows that mobile phones have higher cart abandonment rates. In fact, it is the worst out of all devices and as high as 85.65% on average.
This is not because those who use mobile phones to shop are pickier than others, but it is because many companies do not optimize their e-commerce sites for handheld devices.
If your website is not easy to use on the phone, it can make buyers frustrated, leading them to give up easily.
What is Cart Abandonment Rate and How to Calculate It?
Cart abandonment rate is the rate of potential customers who are interested in buying a product online but leave without buying anything, compared to the number of shopping carts created.
Cart abandonment rate is calculated by dividing the number of completed purchases by the number of shopping carts created.
This result is subtracted from 1 and then multiplied by 100 to obtain the abandonment rate.
1- (No. of completed purchases / No. of shopping carts created) x100
= % Shopping Cart Abandonment Rate
This formula can be easily used for quick results on guard abandonment rate on your e-commerce site. Take a look at the following example.
Suppose 50 purchases were completed and 200 shopping carts were created. The abandonment rate would be 75%.
1-(50/200) X 100 = 75%
Once you have found out your average cart abandonment rate, you need to take measures to reduce the percentage by maximizing sales.
Pros and Cons of Calculating Your Average Cart Abandonment Rate
Pros:
Helps you understand the shopping behavior of your e-commerce site visitors
Shows you how trustworthy your checkout system is
Indicates whether your revenue will go up or down
Shows you problem areas in converting visitors to customers.
Cons:
It is only an initial flag to point out that something is wrong
You can't rely on it completely to solve the problem
More detailed metrics are required in solving the problem of an abandoned cart.
What is the Industry Standard Cart Abandonment Rate?
According to industry standards in March 2020, around 88% of orders didn't make it to the final sales.
Research states that the highest cart abandonment rate was in the automotive sector which had a percentage of 96.88%.
The industry standard cart abandonment rate states that e-commerce stores lose approximately $18 billion in sales revenue every year because of cart abandonment.
Common Reasons for Cart Abandonment
There are many reasons why a buyer abandons their cart. Some of the most common reasons are listed below.
      The complexity of your e-commerce site and difficulty in navigation
      Limited payment options
      High or unexpected shipping costs
      Technical problems and slow loading pages
      Low intent of buying
      The checkout process is very long
      Lack of trust prevents buyers from disclosing credit card information.
When Should You Act?
Decreasing your average cart abandonment rate is a very effective method to increase revenue immediately. The biggest effect that cart abandonment has is a major loss in revenue.
Cart abandonment rate depends on several factors. Influential factors for average cart abandonment rate are:
Whether the customer is using a desktop, tablet, or mobile phone
The buyer's location
The type of item (Clothing and luxury items have higher cart abandonment rates).
Time of the year. The holiday season and Black Friday Sale is when more people are shopping.
After you calculate your cart abandonment rate and find that the percentage is too high, you must do something immediately to solve the problem.
Ways to Improve and Resolve your Abandoned Cart Rate
Listed below are some of the best ways to reduce your average cart abandonment rate.
Check your website performance
No one likes to wait for a page to load, especially when shopping online. Ensure that your e-commerce checkout page is optimized and loads fast.
This makes the buying process smooth for any buyer and they are enticed to return to your site.
Create a return and refund policy
Show buyers that they can trust your e-commerce site by establishing a good return and refund policy.
When buyers know that they can return the product, they are encouraged to go ahead and make the purchase.
Offer free or discounted delivery
Around 20% of shoppers abandon their carts because of delivery costs. Consider offering free or discounted delivery to customers to boost sales.
Make checking out easy
The success of your online store depends on how easily customers can checkout. Make checking out seamless and easy by creating a one-click system.
Other methods to reduce average cart abandonment rate
Add additional methods of payment
Highlight reviews from other customers
Make it easy to trace shipping
Live chat with experts.
How to Attract Abandoned Cart Shoppers
You may be wondering how to regain the trust of shoppers who abandoned their carts on your website. One of the most important methods is:
Abandoned Cart Emails
Email marketing has a high success rate and therefore sending abandoned cart emails to customers is a great way to get their attention back. There are many templates available for you to craft your emails.
Or better still, hire a professional to create the perfect emails for you and grab your customer's attention. Abandoned cart emails are responsible for at least 28% of a company's revenue.
Once you figure out your cart abandonment rate, figure out your problem areas and employ methods to rectify them, you will surely begin to see improvements in sales.
Further Reading
7 Steps to Create an Abandoned Cart Workflow
Abandoned Cart Emails Under GDPR: What Changed
Cart Abandonment: Prevention and Recovery
Recover an Abandoned Cart Without an Email Address