As an eCommerce business owner, you need to handle hundreds of tasks every day. From managing a team to keeping tabs on your email marketing strategy, you may feel overwhelmed by the amount of work it takes to run a successful eCommerce business.
And if you're still sending your email campaigns manually every time, you're burying yourself in even more work.
The solution? Automating your emails so that you don't have a send the same campaigns each time.
This guide will cover everything you need to know about email automation. By the end, you'll have a good idea of how email automation benefits your business, how to automate your campaigns, and the best email automation practices. 
What is Email Automation?
Email automation allows you to send the right information to the right people quickly and at the right time, which is extremely useful in driving sales from both potential and existing customers.
This is done using automated workflows.
So essentially, email automation is a way of creating emails to reach the right people on a timely basis without doing hard work each time. These automated messages leverage a marketing automation tool.
Benefits of Email Automation
One of the key benefits of email automation is to free up time for handling more important tasks. But that's just the start. Email automation is a literal treasure chest of tools to help:
Keep your existing customers engaged
Attract new customers
Promote new products and services
Make your business more profitable.
Here are just a few examples of how your business can take advantage of the benefits of email automation.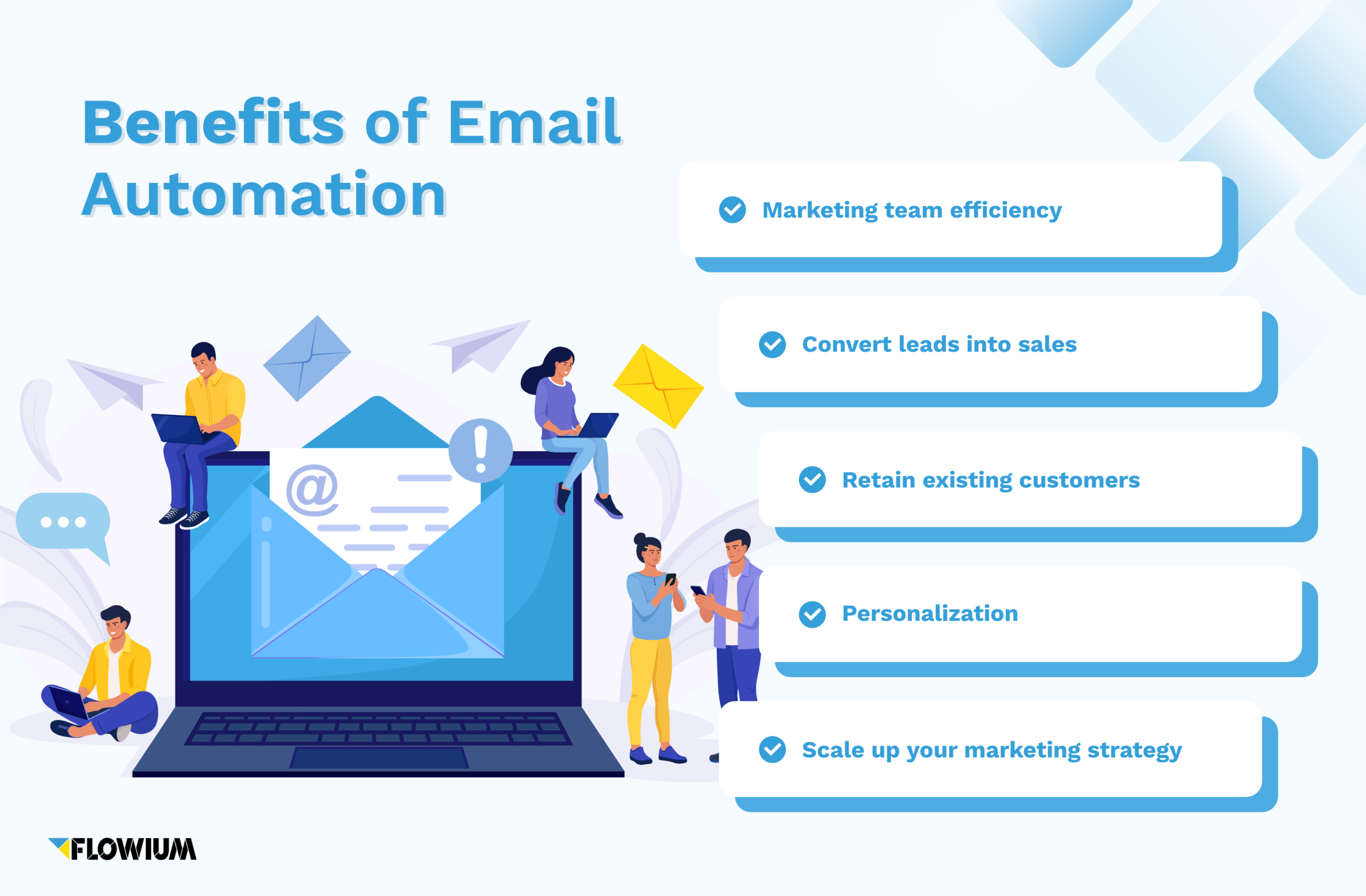 Marketing team efficiency
Email automation is a great way to streamline your marketing strategy and maximize the efforts of your marketing team.
Email automation will not only make sending out personalized messages to customers much easier.
It will also generate a bunch of metrics that your marketing team can then analyze and use to work out which campaigns are successful and which campaigns need to be tweaked a bit.
Convert leads into sales
Whenever a customer looks at your online shop or signs up for an email newsletter, you can use the information that you collect from them to convert these leads into actual sales.
Even if a customer is only browsing in your online store and perhaps putting items into a shopping cart which they then abandon, your email automation workflow can follow this behavior up by sending messages created specifically for that customer in order to encourage them to complete their purchase journey.
Retain existing customers
One of the main benefits of email automation is the ability to encourage your existing customers to continue buying from your online business.
You can schedule messages so that your customers don't go too long without hearing from you and tailor the content to fulfill one or more of their needs.
Personalization
Email automation software is perfect for making sure that your customers are treated as if they are the only people that matter in the world.
Customers are far more likely to trust an online retailer who knows their name, remembers it, and uses it in real-life conversations.
It doesn't matter how big or small your customer database is. If you can tailor your emails to speak personally to each of your customers through personalized subject lines and text that appeals to their needs and desires, they are far more likely to take the action that you want them to.
💡 An automated email workflow will allow you to craft messages to individual customers so that they feel you are speaking directly to them.
For example, instead of an email that just says, "hey, we haven't heard from you for a while, pay us a visit," your email workflow could send out a message based on a customer's previous buying patterns, such as: "Hi Jennifer. You know that coffee you really like? Well, we've got a new shipment that's just arrived, and we are offering a 20% discount to our favorite clients, so jump online and check it out. You won't regret it!"
Scale up your marketing strategy
If you are sending email series out manually, the number of customers that you can reach will be limited. So if your business is really taking off, then the number of emails that you have to send out will also be growing exponentially.
With email automation, you can automatically integrate each customer into your system so that as soon as they perform any of the actions you have specified, it will trigger one or more emails to be sent to them.
This takes the heavy lifting work away from your marketing team and puts it in the electronic hands of your email workflow system, thus freeing up time for your staff to pursue more efficient work goals
How to Automate Your Emails
Automating your emails can help you save time and boost your productivity. If done well, it can be a powerful tool to speed up the process of sending out your email campaigns and minimize workload. 
Here are the steps you need to take to automate your email campaigns.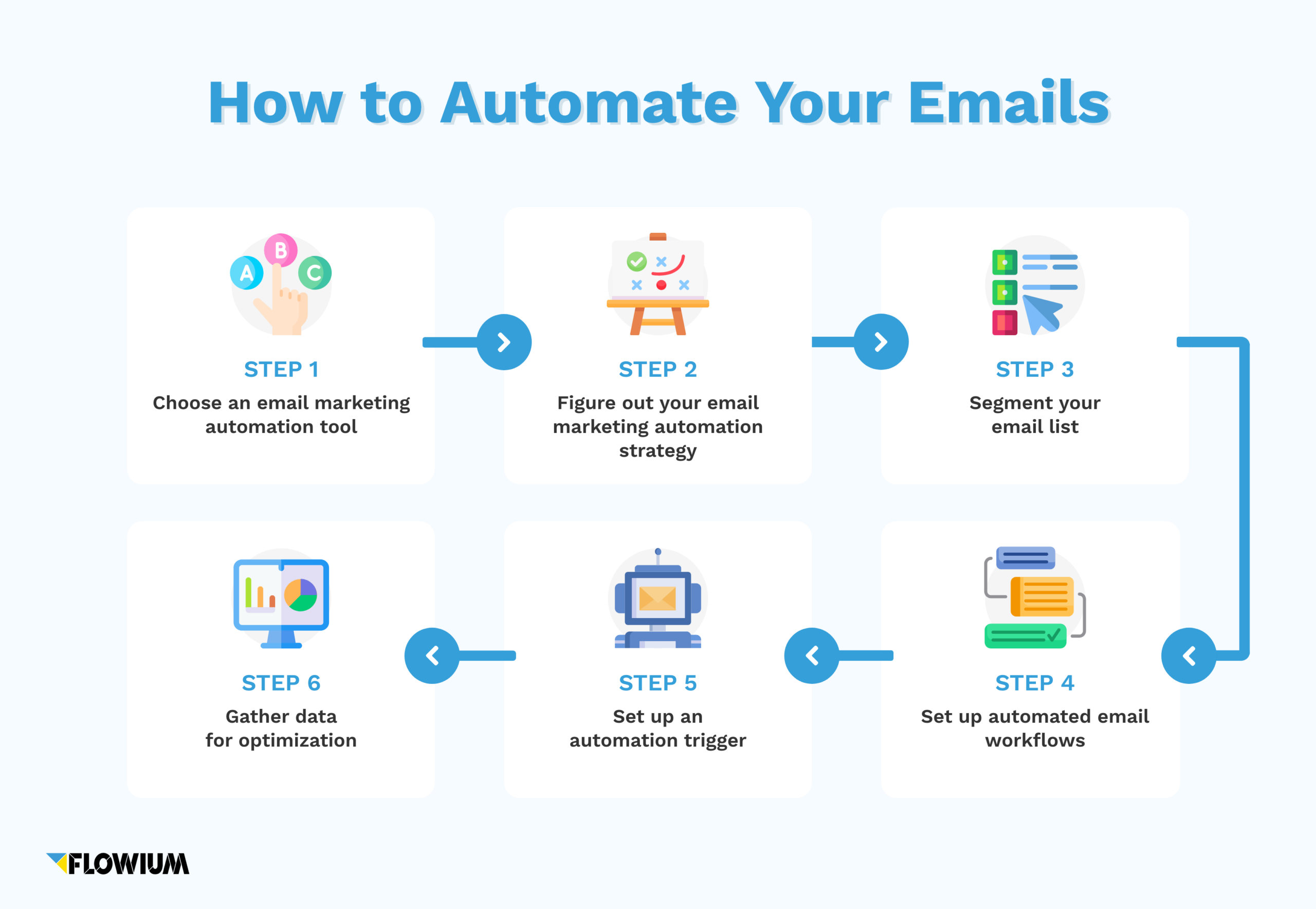 Choose an email marketing automation tool
There are plenty of companies that claim to provide the best services in automated email marketing.
You will notice that many features are similar among different email automation software. 
Your needs will help you decide which one is the best for you.
You need not spend hundreds or thousands of dollars a year in choosing the most expensive email marketing automation software.
Start by choosing a provider that allows you to start small and then increase your scale if needed.
There are plenty of providers out there who specialize in creating versatile and user-friendly email automation software. Some of these include:
Mailchimp. The original email marketing specialist, Mailchimp, pretty much wrote the book on how to set up email automation. They have a bunch of different options for businesses starting out in email marketing, from free options all the way up to premium, three hundred bucks-per-month plans.
Klaviyo. They specialize in creating imaginative, easy-to-use, customer-focused email automation workflows and are especially good at figuring out segmentation lists and crunching the metrics to analyze your results.
ActiveCampaign. This is another good platform run by staff who are passionate about email marketing and automation. With drag-and-drop menus that let you set up automated workflows in minutes, ActiveCampaign features a collection of other options, including automated text messages and Facebook ads.
Constant Contact. Offering an excellent combination of user-friendliness and functionality, Constant Contact keeps things simple for new users and for businesses that aren't familiar with email automation.
Campaign Monitor. Reviews are mixed about this platform. However, Campaign Monitor offers robust email automation software based on workflows called "journeys." This platform uses a series of questions based on your company's goals and sales targets to help you set up your email automation campaign.
Figure out your email marketing automation strategy
Before you start automating anything, be sure you know what you want to accomplish with your email campaigns. Do you want more clicks? More sales? More signups? Once you've determined what results you're hoping for from your email campaigns, then it's time to start planning your automation strategy. 
When coming up with your email automation strategy, you need to think about elements such as: 
The email sequences you want to set up for your business
How to segment your audience effectively 
Time intervals between each email campaign 
Email campaign design 
All of these elements combined will create a successful email automation strategy. Once you have it all planned out, it's time to move on to the execution. 
Segment your email list
In order for an email automated marketing strategy to work at an optimum level, you need to segment your customers into lists according to their needs.
List segmentation gives you the opportunity to personalize the emails that you send out to different groups of customers based on:
Their preferences
Demographics
Shopping behavior.
A good first step is to focus on customers who have made the most purchases at your online business.
They will be the customers who are most receptive to receiving emails offering them discounts or encouraging them to return to make further purchases.
By using these customers to beta test an email automation workflow, you will be able to figure out the kind of stuff that works best and then apply that to other segments of your customer database.
Set up automated email workflows
The next step in automated your email is to set up automated email workflows. An automated workflow is a series of emails that are sent out automatically based on the actions that someone takes on your website or landing page. There are many types of email workflows you can automate, such as a welcome flow or an abandoned cart flow.
Each email workflow consists of a few emails – typically no less than 3 – sent out to your subscribers over specific time intervals. What's more, each workflow is activated based on a specific trigger. 
Set up an automation trigger
Email automation triggers are preprogrammed automatic emails sent to subscribers. More often than not, they are usually based on a:
Preset event
Behavior
Or action.
Once you set it up, a trigger email will enter your subscriber's inbox, depending on the actions they perform.
For instance, let's say you have a shopper that adds a product to their cart but fails to make a purchase. With email automation, they can get a reminder to complete their purchase.
Gather data for optimization
Email automation allows you could to collect a vast array of information about your customers and the best ways to interact with them.
Metrics such as open rates, click-through rates, and bounce rates give you extremely accurate feedback about the things that work in your email campaign and the things that don't work.
Most email automation software allows what is known as A/B testing, which lets you test different iterations of the same email in order to determine which one performs better.
You could, for instance, send out emails with two different subject lines and then see which one results in the highest open rate. That way, you can model future subject lines on the one that was most successful.
Popular Email Automation Examples 
Now that you know how to set up email automation, let's walk you through some of the most popular email automation examples that you can use to grow your business.
The Welcome email automation
First impressions count. And nothing beats a friendly welcome when you first sign up for a mailing list.
Welcome emails are a great way to make that perfect first impression.
By utilizing a one-time welcome email, or perhaps a series of welcome emails, one or more of which may contain some exclusive offers or discounts, you will make a great first impression on your potential customers.

Think of a welcome email as a first date. You want the client to like you from the start and want to go on a second date (so to speak) with your business…and a third. That "third date" might just be a completed purchase if you play your cards right.
Your automated welcome email series should trigger an email to be sent to new customers the moment they finish subscribing. That way, you and your business will still be fresh in their mind.
Another one of the automated email ideas that you may also like to consider, is sending a series of educational emails as a "welcome on board" approach.
These will not only welcome the new subscriber, but give them some tips about the products that you sell, the products that they have been looking at, or even advice about how to navigate your payment process.
All of these will add value to your welcome email. And make it as easy as possible for them to make their purchase decisions.
Anniversary email automation
Birthdays, wedding anniversaries, and other special events in a customer's life are great opportunities to both drive your business's revenue and increase customer happiness at the same time.
Your email automation system should be set up to collect as much data about your customers as possible, including their birth dates and, perhaps, their family situations.
This has to be done in a subtle way, however, so that you do not intrude too much on your customer's privacy.
You also need to be aware that customers dislike giving out too much information during the checkout process.
So if you are going to successfully collect data about your customers, the optimum time is to do it after they have completed their purchase.
Nevertheless, once you have this data, it will be extremely useful and valuable, and you will be able to utilize it when it comes to sending out anniversary email series.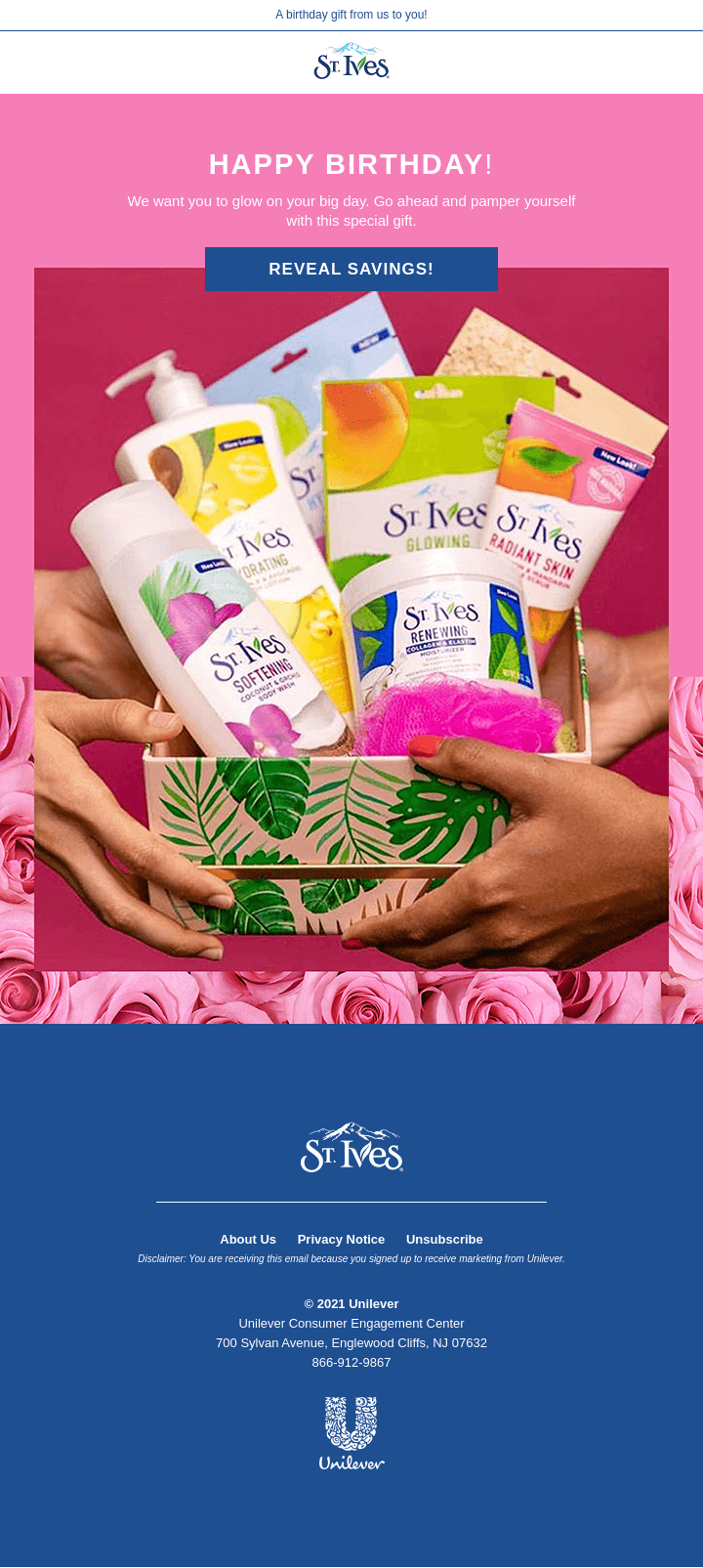 Your automated birthday or anniversary emails can perhaps include a birthday discount to encourage the recipient to make an additional purchase.
On the other hand, you may also simply utilize anniversary emails to remind customers of an item or service that they purchased on a certain date – perhaps one year ago – or to remind them of new products that may be available to complement that product.
The abandoned cart email automation
Cart abandonment accounts for a huge loss of revenue across the globe. Some studies have found that up to $18 billion are lost due to cart abandonment each year.
So if you can encourage some of your customers to return to your online business and complete their purchases, it is a win-win for everybody.
Your customer will be happy because they have the shiny new goods that they have always wanted; you will be happy because some of their hard-earned cash is now in your bank account; and even the people who conduct research into the amount of money lost due to cart abandonment will be happy because they'll have some new numbers to crunch thanks to your efforts with your email automation ideas.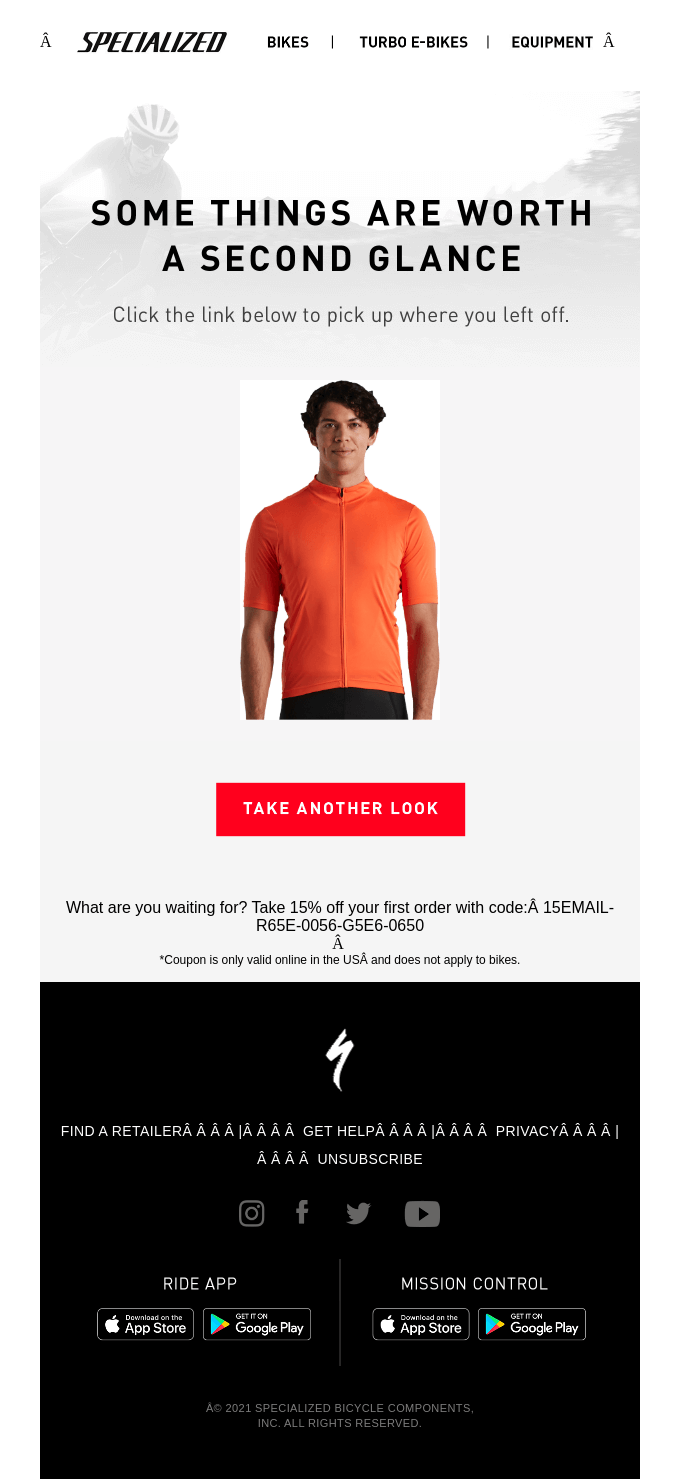 Your email automation flow should include triggers that enable emails to be sent out at specific times after a client abandons their shopping cart.
The general rule of thumb is that three emails are the best number to send: one of which should be sent immediately after the client abandons their shopping cart.
The feedback request email automation
Knowledge is power. And surveys to gain feedback on products, services, and updates are another excellent way to use automation to boost your sales and your revenue.
This is one of those email automation examples that can really deliver some solid benefits to your business. Think of it as a way to actually include your customers in your marketing team!

Customers like to know that their voices are being heard, so automated emails requesting feedback or testimonials can be extremely effective in keeping people engaged.
You can offer discounts or gift cards as an extra incentive to get customers to give you feedback and display the best testimonials on your site to boost your brand's authenticity.
The new product email automation
All businesses should keep their product lines and services as up-to-date as possible. So sending out product updates and launches of new products as part of your email campaign is a great way to reach out to your customers and keep them engaged.
By letting them know that you have new products available, for instance, or that you have updated your service to include some excellent new features, you will give your customers food for thought and ensure that your brand stays at the forefront of their thinking.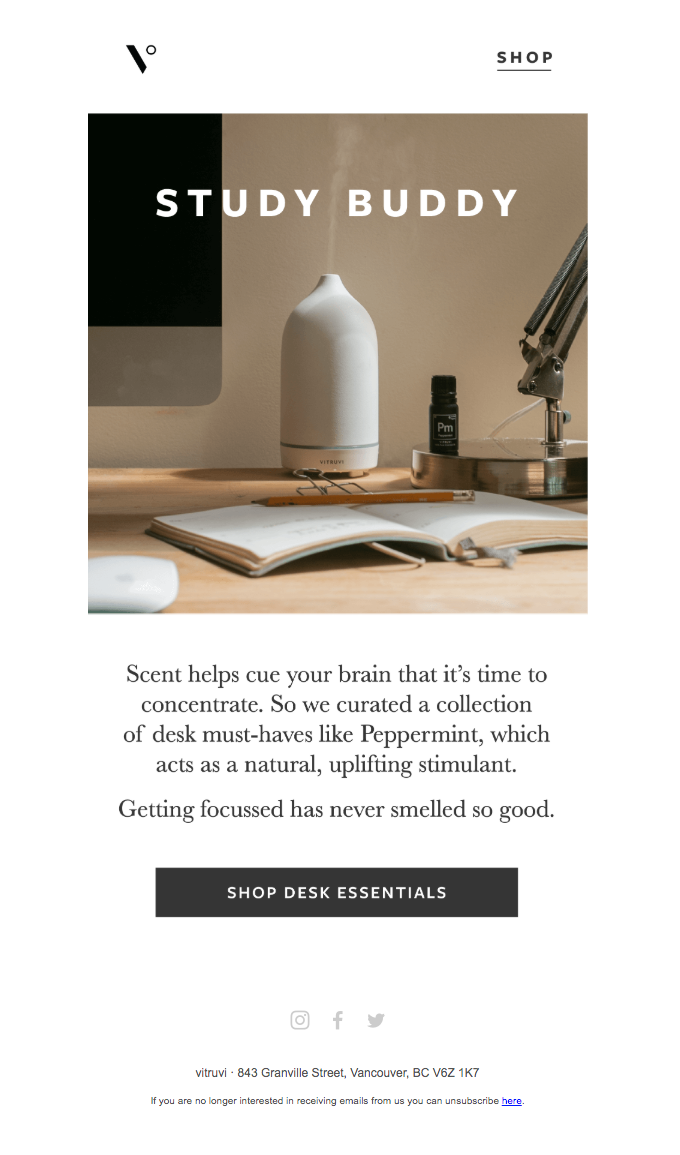 You can also possibly include some sort of teaser campaign in your new product automated email series.
This could hint at new products about to be released or improvements to a product that they have already bought.
The win-back email automation
Too many businesses lose subscribers due to inactivity and lack of interest. This can be remedied with an effective win-back campaign that helps re-engage subscribers and even turn them into customers.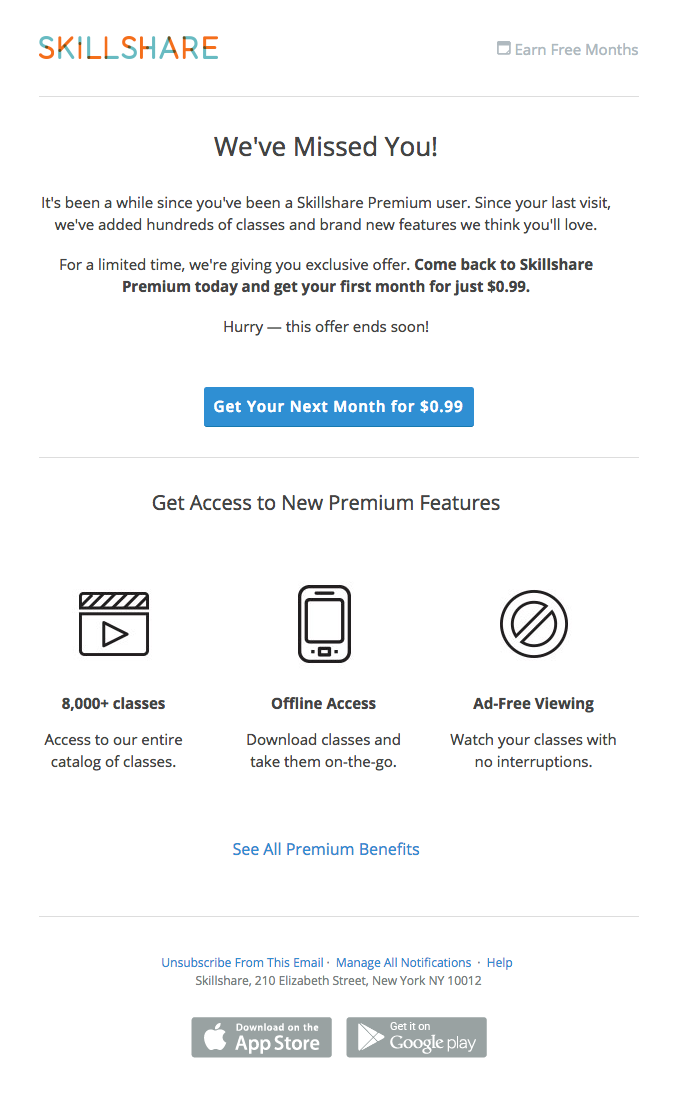 A win-back email automation is a triggered email sequence that allows you to recover lost customers and win them back. These emails are triggered after the subscriber has been inactive for a certain period of time. 
You can send the first email after 30 days of inactivity, followed by another email in 7 days if the customer doesn't react. Or, you can send the first win-back email after 90 days of inactivity. The time period and the number of emails you want to send in your win-back email flow depend entirely on your business model. 
Whatever you decide to do, make sure to provide some sort of incentive to entice your customer to come back. It can be anything from a coupon code to a free gift as long as it motivates them to take action. 
Email Automation Best Practices
Once you have selected your marketing automation platform, you need to build a comprehensive strategy that will boost your business.
Here are some email marketing automation best practices that you can keep in mind.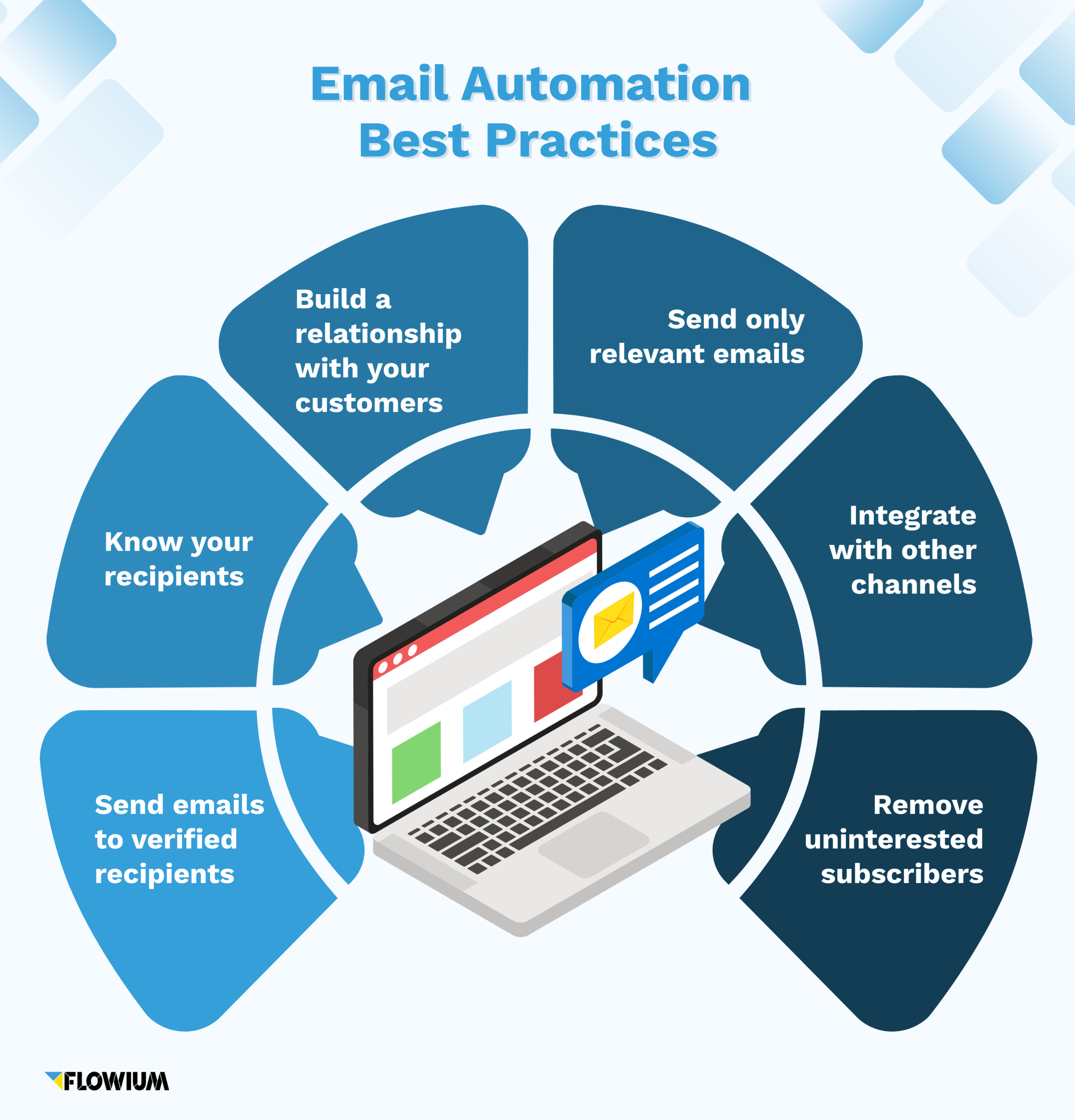 Send emails to verified recipients
There are different ways in which to collect your data, including the email addresses of your potential and existing customers.
Before emailing your customers and respective customers, gather the following information like the email address and first and last name.
This helps to verify that your request for sending emails is not being clicked by bots. Include a reCAPTCHA function and send an email to the recipient thanking them for joining.
Know your recipients
When you opt for email marketing automation, it does not mean that you should send a big chunk of emails to all your recipients.
The key element is to ensure that you are creating different campaigns according to the target audience.
Your buyers or potential customers should be divided based on their:
Demographic information
Browsing history
Interests, pain points, and motivations.
Use surveys, focus groups, interviews, contact form data, website analytics, social media audience analytics, and insights from your sales team to find out who you are targeting.
Next, structure your content in such a way that it is unique to each segment or target group to avoid your content from sounding generic.
Build a relationship with your customers
When individuals first discover your brand, the type of emails and content that you share with your recipients will encourage them to become loyal customers.
Use email marketing automation to help you build a relationship with your potential and existing customers.
Create a map or a visual representation of the different stages that customers will go through when they are acquainted with your company. First, send a series of welcome emails to initiate the relationship.
Then, based on how they engage with your emails, send them further promotional emails to get acquainted with your products.
For those who have abandoned their cards, you can send abandoned cart emails, for those who just bought from you, you can send a post-purchase email, and for those who do not engage at all, you need to reignite their interest level.
Send only relevant emails
Use email automation to send emails to only those who are relevant. For this, you need to segregate your audience and use the right information.
One of the best email automation best practices is to avoid sending standardized emails to your recipients.
For instance, if a particular product or service is meant only for customers in Europe, you need to target your customers according to their demographic location.
A little check-list to help you build segmentation:
Collect customer insights when users first sign up with your brand
Track their behavioral data
Notice what content they engage with and make purchases for
Offer valuable information based on their interests.
Once you have the relevant data, you can segment your contacts and then send relevant emails.
Integrate with other channels
It is easy for marketers to automate campaigns using email automation.
But for a more effective solution, you need to integrate your automation with other channels as well. For example, you can reach out to customers through SMS marketing as well.
SMS marketing is time sensitive, and you can send follow-ups and reminders to nudge them toward making purchases.
If you have been sending email automation to your group regarding a certain event, like the event of a sale, towards the end of the campaign, send an SMS message as the final reminder.
Email marketing automation can also be combined with social media ads, especially in the case of abandoned cart emails.
Remove uninterested subscribers
Make sure that you are engaging only with those customers who are still interested in your brand. Use marketing automation to segregate those who are interested and those who are inactive.
Use email automation to segment your contacts. Based on certain trigger actions that come from your recipients, segment your contacts automatically instead of manually.
For example, you can segment them based on:
Demographics
Purchases
Click-through rates
Open rates
Etc.
FAQs about Email Automation
When does a business need to set up email automation?
As soon as your email list starts growing and it becomes too time-consuming to manually send emails after a purchase or when a new person has subscribed to your email, that's when you know you need to automate the process and free yourself of this hard task
Do I need to automate all my emails?
No, punctual campaigns such as new products or special sales can be sent manually. But we highly recommend automating at least 3 email workflows: welcome emails, abandoned cart emails, and browser abandonment. You can also automate the post-purchase follow-up email since it is a very beneficial email practice.
How can I automate my email workflows?
For email automation, you can use specialized software such as Klaviyo or ActiveCampaign. These platforms will help you choose a template, set up the time to send your emails, and implement segmentation to your email list.