Today, many businesses are investing in new and more effective ways to reach and communicate with their existing customers and new leads. So, of course, you should too!
Think about it: your customers have different content hitting them daily, and it makes sense that you will want to put your business directly in their faces.
But how can you do that? Say hello to SMS marketing.
In this guide, we will discuss:
What SMS marketing entails
Its top benefits
How you can begin to send text messages to your customers
The best SMS marketing platforms to use
And all you need to create the perfect SMS marketing campaign.
Ready? Let's get right into it!
What is SMS Marketing?
To reach your customers, you have to be proactive and go right where they are. This is where SMS marketing comes in.
It is a form of mass marketing where business owners can directly communicate with their audience using an online SMS Marketing platform.
You can send promotional or transactional messages, news, and business updates via text messages using SMS marketing platforms.
The best part?
You can control how your messages are sent, who they go to, and the kind of content you send!
Top Benefits of SMS Marketing
When done right, SMS marketing provides many benefits to business owners. Here are some of them:
1. Increase in customer reach
With these SMS marketing messages, you can engage with more and more customers directly, irrespective of their location.
You see, most people communicate via text messages compared to emails. So, you have a better chance of reaching more customers using SMS marketing messages.
2. Increase in customer engagement
Studies have found that the average open rate of text messages is 98% compared to 20% for email marketing.
Unlike emails that frequently get lost in spam, your customers will quickly see and read your text messages.
And by sending the right kind of messages, you can place your business right in front of your audience and get an increase in engagement rates.
3. Fast delivery
Press the send button, and your message is out and promptly delivered.
This can come in handy when you have time-sensitive information that you need your audience to see immediately.
With SMS marketing, you can be sure that there are no delays in delivering your message.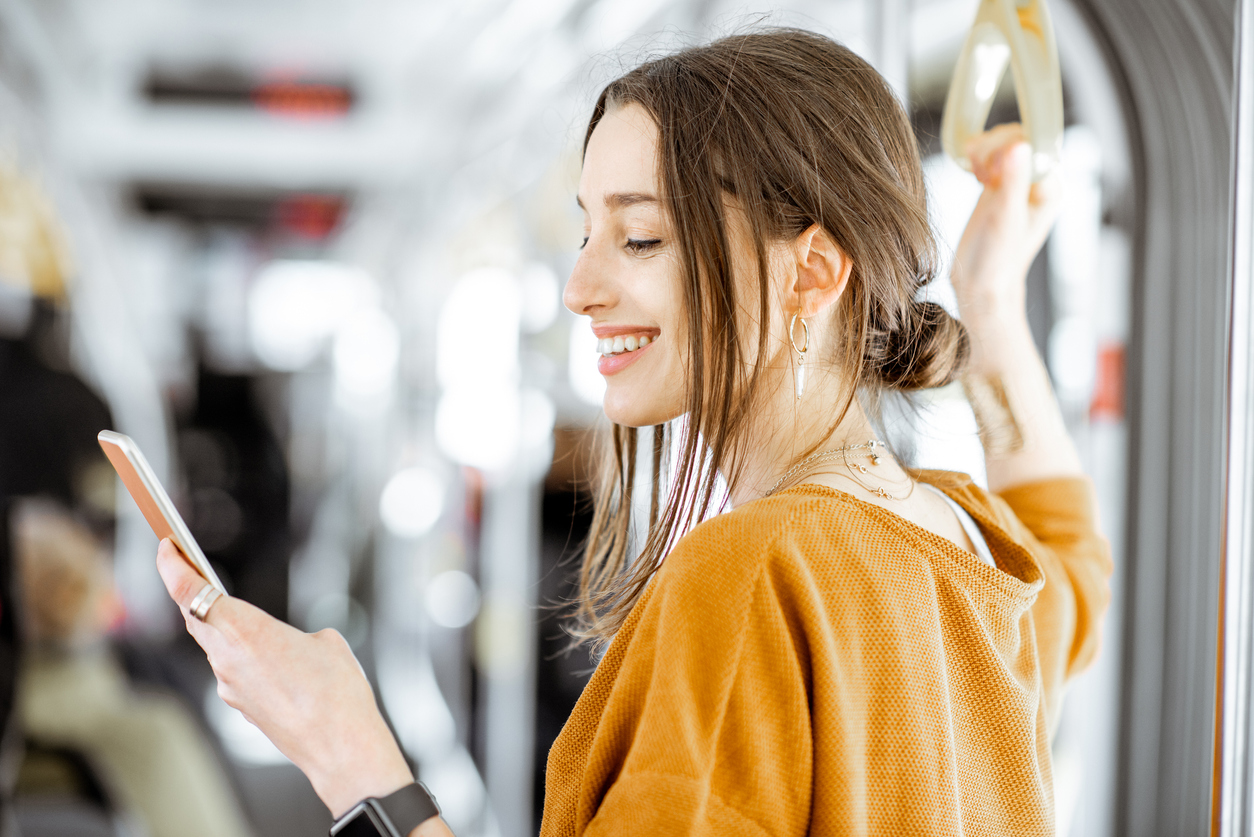 4. Helps in reaching a broad demographic
This is one of the beauties of SMS marketing. So many people of all ages own a mobile device, so it is easier to reach different audiences using this mode of communication.
Think about it: anyone can get your message as long as they have a mobile phone that receives text messages.
5. SMS marketing is cost-effective
Want to save money while achieving more for less?
SMS marketing is a cost-effective way of reaching out to your audience compared to other advertising means like Facebook ads.
And the best part? You still get great returns on your campaigns!
SMS Marketing vs. Email Marketing: One or Both?
While SMS and email marketing are both effective forms of marketing, each channel has its unique advantages.
1. Open rates
Here, SMS marketing certainly comes out ahead.
The average open rate for SMS marketing is a whopping 98%, while that of email marketing is just 20%.
In other words, more people will open and read your text messages compared to your emails.
2. Deliverability
How often do you check your spam? Unless you are expecting a specific important email, probably not so much.
With approximately 45% of emails landing in spam, a significant percentage of your email recipients will likely not see your emails.
In comparison, text messages land directly on their phone and notify them immediately it comes in.
By combining both channels, you can maximize your reach, engagement, and conversion rates, all at a cost-effective rate.
3. Cost
While they are both cost-effective marketing channels, SMS marketing is less expensive when compared to email marketing.
Also, it doesn't require special formatting or design to set up.
Conversely, you can highlight your brand color and identity through your messages with email marketing.
4. Click-through rate
The average click-through rate for links in SMS messages is about 19%, while email marketing CTR peaks at around 3.2%.
This is usually because customers don't have the patience to read an email long enough to click the link at the end.
However, SMS messages are:
Shorter
To the point
And have a better chance of retaining the customer's attention.
Now, what does this mean for you?
If your goal is to send longer messages focusing on brand recognition, customer engagement, and interaction, email marketing can be a great choice.
On the flip side, you should focus on SMS marketing if you want to send shorter and more personalized messages.
All in all, the best strategy is to combine both marketing channels to drive more engagement and conversions for your business.
Best 5 SMS Marketing Platforms for You
The sheer number of SMS marketing platforms out there can be overwhelming. We get that. Not to worry, we have compiled a list of 5 of the best SMS marketing platforms in the business.
Remember, the ideal SMS marketing platform must be easy to use, affordable, and integrate seamlessly with other apps and services.
That said, here are our top 5 options for you:
1. Text Magic
With Text Magic, you can compose and easily send personalized messages, alerts, reminders, etc., to your customers.
It is easy to set up and provides various features that many business owners will find helpful.
Using this SMS marketing platform, you can:
Send messages from TextMagic's number, your email, or your phone number
Build your contact list by importing an excel spreadsheet file or a CSV file
Schedule special offers to go out at specific times
Set up recurring messages using any of the readily-available templates
Integrate with other organizational tools, scheduling calendars, and apps.
Cost: TextMagic offers a pay as you go payment system that starts at $0.04 per text sent.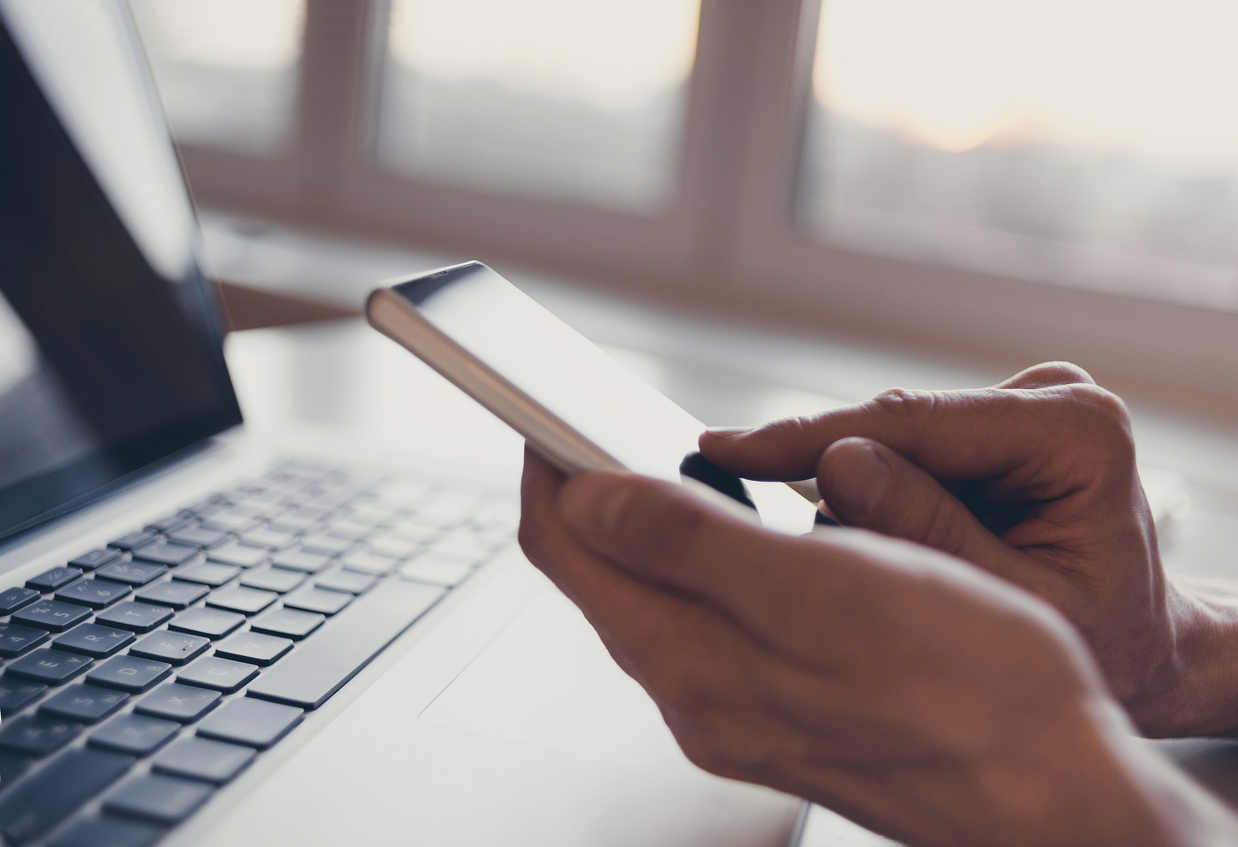 2. Simple texting
This is an excellent choice if you are looking for an SMS marketing platform to set up your marketing campaigns.
With SimpleTesting, you launch SMS campaigns within minutes and start marketing directly to your customers.
You can :
Set up a quick marketing campaign to send text messages to everyone on your list
Create an autoresponder that sends text messages to new customers
Add new prospects to a contact list using a unique subscription code
Leverage built in-app for running surveys, polls, etc
Monitor what results you are getting from all your campaigns
Integrate with other marketing platforms such as Facebook lead ads.
Cost: $29/month for 500 credits, 5.5 cents per additional credit. SMS cost 1 credit each.
3. Sales msg
Sales msg has an intuitive dashboard where you can create, send and receive text messages on the go.
You can:
Create a local number used in sending all your text messages
Enable call forwarding so a customer can reach your direct line if they attempt to call the local number you use for sending text messages
Integrate with CRM platforms such as HubSpot, Zoho, etc
Set up automated messages using triggers.
Cost: A starting price of $25 per month for 500 credits.
4. Sakari
With Sakari, you can send personalized bulk messages within seconds! It is an excellent SMS messaging platform you can use to send promotional messages, alerts, and reminders to your audience.
With Sakari, you can:
Pre-schedule your messages to go out at specific times
Connect with your existing tools and systems
Set up different phone number groups for particular users on your list
Set up auto-replies based on specific responses/keywords.
Cost: $16 per month for 500 messages sent or received.
5. Twilio
Twilio provides a simple and powerful SMS marketing API system for business owners.
With this marketing platform, you can deliver messages to your customers using channels such as SMS, emails, and WhatsApp.
Using their customizable SMS marketing feature, you can:
Set up your own customizable SMS marketing platform for sending and receiving messages
Access a library of code samples for creating auto-replies, sending SMS receipts,
Set up SMS surveys and autoresponder using Studio
Access project templates for setting up your SMS marketing system.
Cost: Text messages start at $0.0075 per text message sent and received.
How to Set Up SMS Marketing
Here's a quick breakdown of how to set up an SMS marketing campaign that works for your business:
Get your subscribers to opt-in
Like email marketing, you need your audience to consent to receive text messages from you.
Using an onsite form like a popup, you can request your audience's:
Phone numbers
Email addresses
And preferred communication channels.
A great strategy is to offer an incentive in your opt-in messages.
Once they agree to receive messages from your company, you can then follow up with a welcome message and a series of valuable and relevant text messages to build a relationship.
Setup your type of text messages
With SMS marketing, you can send different messages to your audience.
Depending on your goal and business needs, you can either send a one-off text campaign message to promote a product, share a product announcement or offer sales and promotions.
On the other hand, you can choose to set up automated campaigns wherever a contact meets certain conditions like abandoned cart, etc.
Create your content
Once you have decided on the type of messages you want to send, it is time to format your content.
Unlike emails, SMS marketing messages are usually short and have few design elements.
This means you must effectively communicate your message and capture your audience's attention using just a few words.
A great strategy is to personalize and segment your SMS messages. This way, you can offer each contact a more relevant experience with your brand.
For example, you can offer discounts to people who are yet to make any purchase while announcing a new product to your regular customers.
SMS Marketing and the GDPR: Ensuring You Remain Compliant
The Europe-wide regulations known as General Data Protection Regulation (GDPR) control and determine customers' rights regarding their data and how it is being used.
While most businesses know that the GDPR is very strict when it comes to email marketing, many are not aware that some of the regulations also apply to SMS marketing.
With SMS marketing, you want to make sure your campaign is GDPR compliant.
Here is how:
Have an opt-in option: While collecting customers' information, you need to get their consent to send them text messages.
This means when designing your opt-in form, you must have a check inbox where they can either agree or refuse to receive SMS messages from your company.
Have specific SMS marketing opt-ins: When setting up your opt-in option, you want to make sure your audience can choose the kind of marketing channel through which they prefer to receive messages.
For example, if you are using a combination of emails and SMS marketing, they need to select one or all they prefer. This means you must have separate boxes that allow them to make their choice.
Have an opt-out option: Customers must also have the option of opting out of receiving SMS marketing communications from your brand. This means you must include an opt-out option in every message.
Learn how to manage customers' data: There are strict rules on managing customers' data that you collect.
According to the GDPR policies, you must ensure that the data is held securely and up to date.
Furthermore, you must have a system for managing opt-outs and ensuring those who choose to do so no longer receive text messages from your brand.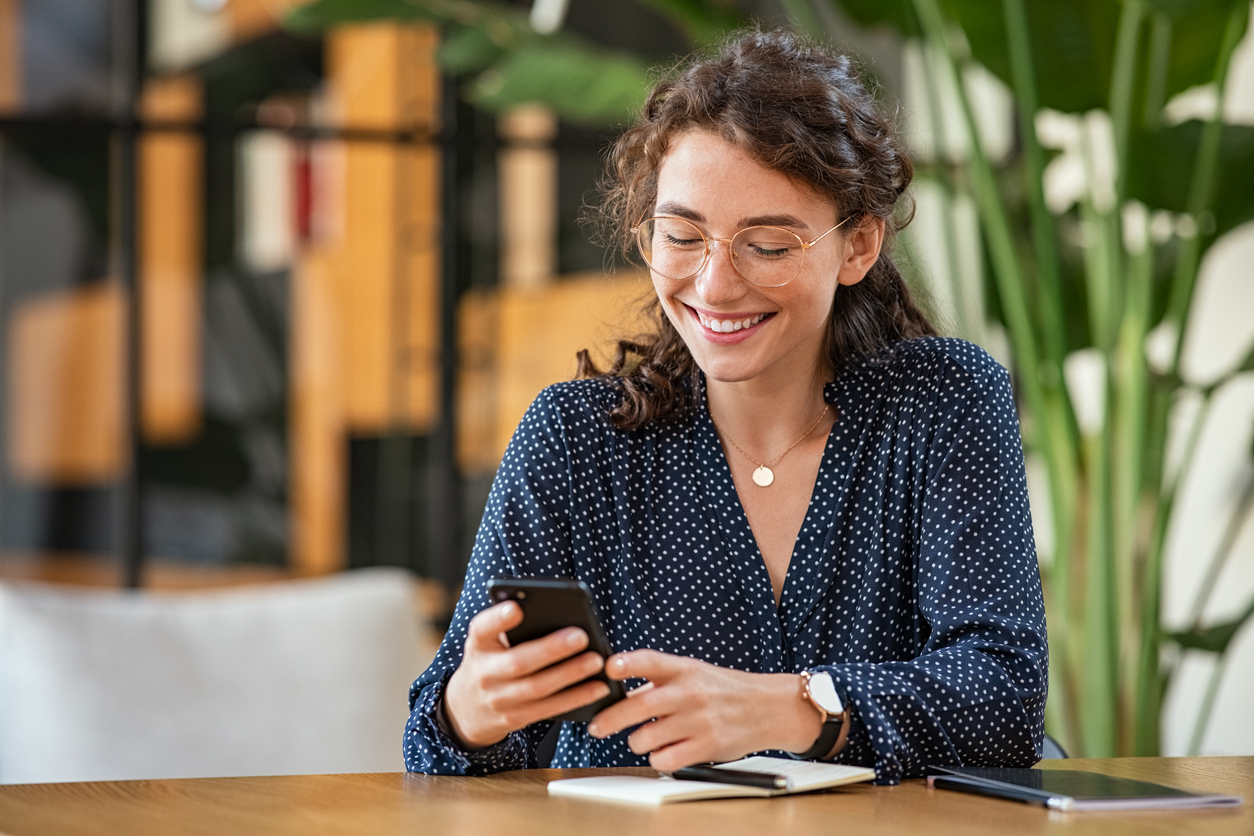 SMS Marketing Campaigns: Top Examples for You
When it comes to SMS marketing campaigns, the messages usually depend on the goals you want to achieve.
Whether your goal is to increase brand awareness, sell your products, generate leads, or increase website traffic, you need to curate the best content to help you achieve your goals.
And because these messages are usually short, you want to maximize each character to communicate your messages best.
Let's check out some SMS marketing examples you can use today:
SMS promotion campaign
Want to increase sales? Then send out promotional campaigns to your contacts once they are opt-in.
These SMS marketing examples are designed to capture their interest and drive them into making purchases.
A great strategy will be to offer them a discount or flash sales and send personalized messages to different segments on your list.
SMS reminder campaign
Need to remind your audience to take action?
Set up an SMS reminder campaign. These SMS marketing examples are designed to remind your audience of an upcoming offer or appointment.
SMS notification campaign
If you have an event or a limited-time sale, this is a great SMS marketing example to use.
With this message type, you can send relevant information about an upcoming event or inform your audience about a sale that ends soon.
And There You Have It
By now, you should have gained valuable about SMS marketing and how it can improve the results you can get from your ad and publicity campaigns.
Undoubtedly, SMS marketing is powerfully simple and remains an essential communication tool for many businesses.
Therefore, combining it with other marketing channels and using different SMS marketing examples in your campaign can drive more results in your marketing efforts.