Ecommerce automation refers to software that is used to convert processes, tasks, or campaigns within the business to automation.
Essentially it is the use of technology by eCommerce businesses to increase sales and also staff productivity.
Automation enables these software tools to complete various tasks for you, rather than requiring you to do it yourself.
What is eCommerce Automation and What Do You Need It For?
Ecommerce automation works best for small and repetitive daily tasks which need to be performed consistently.
Some examples of eCommerce automation for online retailers are:
New customers who create an account are greeted with a 'welcome email'
Customers being sent a monthly newsletter about various offers
Emails being sent after 30 days for a product review
Email reminders as part of abandoned cart recovery campaigns, etc.
Benefits of eCommerce Automation
Ecommerce automation has a number of benefits for your business since it allows you to accomplish certain things which you otherwise wouldn't be able to.
Helps with different tasks
Many tasks involve different parameters. This includes:
Constant monitoring and collecting information
Looking for certain parameters, and
Acting upon parameters in a certain way such as sending emails, flagging orders, adding customers to segments, etc.
Automation helps in handling all this data, without any need for intervention after it has been set up.
Saves Time
Another major benefit of eCommerce automation is the amount of time it frees up for you. Since the major part of the workload is being handled by the software, you can focus on engaging your customers and growing your business.
You could also:
Schedule sales promotions
Automate new product releases when announced
Remove discontinued products
Apply discounts
Adjust prices
Track purchases and provide rewards.
Employee satisfaction
Ecommerce automation plays a role in employee satisfaction and engagement too, since it eliminates a lot of mundane and repetitive work which employees would otherwise have to do on a daily basis.
Customers also are positively impacted since their shopping experience improves due to faster purchase and finding products more easily.
Deliveries can easily be tracked with Ecommerce automation especially to prevent misdirected or lost packages after an order has been placed since the tracking information is provided automatically.
What is Automated eCommerce Fulfilment?
Automated eCommerce fulfillment in today's world is extremely valuable from a customer point of view since customers expect orders to be received quickly and seamlessly. Automation streamlines workflows and also removes time-consuming and repetitive tasks.
Automated fulfillment includes both software and hardware solutions and therefore increases efficiency and helps reduce errors. Then, by saving valuable time and labor, significant cost savings are also incurred.
There are certain areas where automated eCommerce fulfillment can really enhance productivity and consumer experience such as:
Optimized Warehousing
Nowadays with the growing demand for eCommerce fulfillment, automation has become a key mitigation strategy.
Assisted robotics is a growing trend across retail and including this in the company's infrastructure helps a great deal in reducing waste and automating repetitive tasks.
eCommerce Platform Integration
Technologically advanced providers such as Whiplash can integrate your eCommerce platform with their WMS (Warehouse Management System).
This ensures faster order processing and faster delivery, therefore, keeping customers happy.
Automated Email Notification
This assists the post-purchase part of order fulfillment by informing customers automatically via an email notification.
As a result, a consistent flow of communication keeps the customer engaged, therefore maintaining a high service standard.

Smooth Returns Management
Returns can be burdensome especially when we consider the speed factor.
An automated returns process can configure each step of the return process right from return authorization to shipping and restocking.
A return shipping label could also be automatically generated upon the customer's request and a replacement product suggested, therefore increasing the chances of retaining the sale.
Best and Most Common Types of Email Automation for eCommerce
Effective communication is the key to boosting online sales. Email marketing automation therefore plays a huge role in driving business growth by nurturing engagement with customers and increasing sales.
Some of the best examples of email automation for eCommerce would include the following:
Welcome emails
This helps in creating a positive impression on first-time visitors and is, therefore, the first step to build trust and form relationships with customers.
It is a simple yet effective tool and can be used to thank a customer shortly after the first purchase or signing up for a new account in the online store.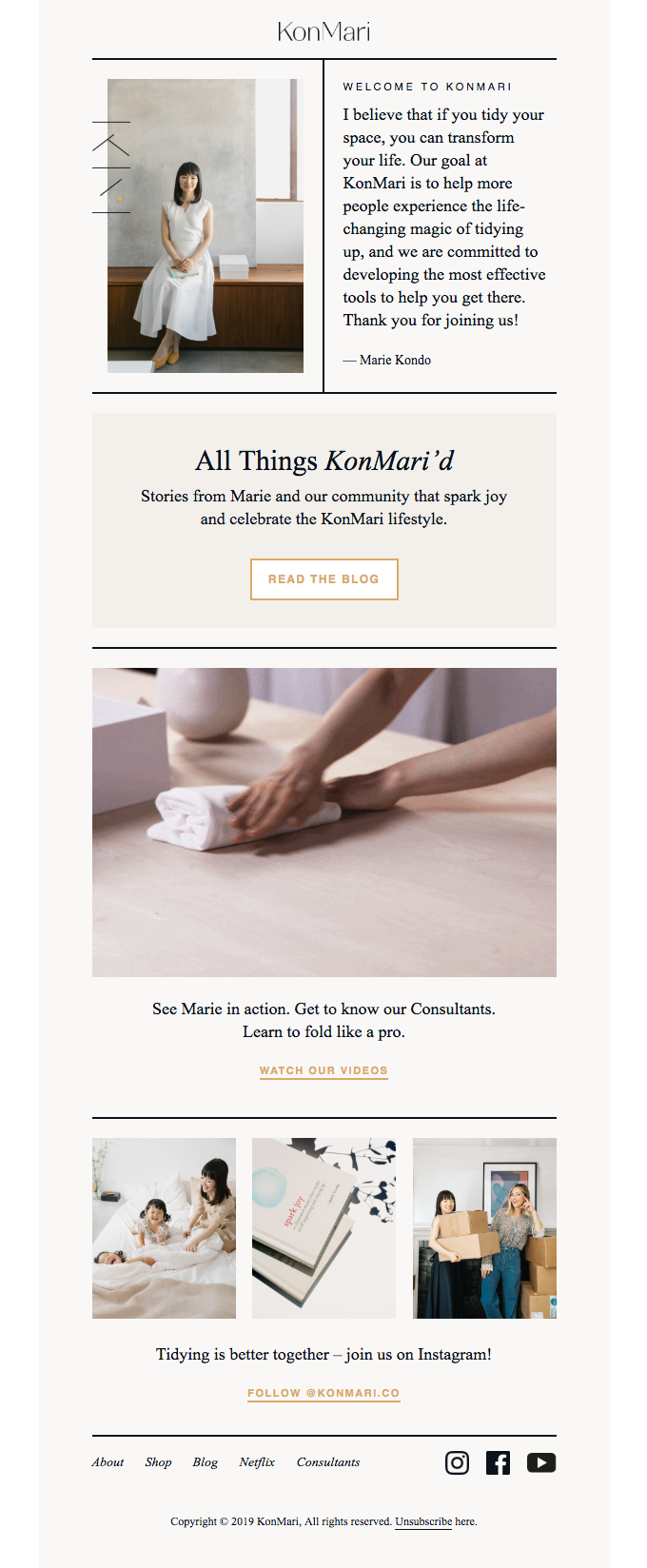 Abandoned cart emails
These account for around 68% on an average for store owners which is quite painstaking.
An abandoned cart email series would be useful in winning back at least 10-15% of the total abandoned orders and leaving a lasting impression on customers.
Browser Abandonment
Browser Abandonment emails are trickier than the aforementioned email series. These automated emails follow a soft approach instead of a hard sales pitch.
The browser abandonment emails are sent to visitors who view a product on the eCommerce store but never add it to the cart or place an order.
These emails usually track visitors' behavior on your website or store. The presence of subscribers on the store and the time spent viewing the products indicate their level of interest.
However, the main reason for abandonment is not clear. It usually revolves around:
The cost of the item
Its size
Shipping charges
A combination of them all.
By sending these emails to customers, the business learns whether customers are satisfied with their purchases, other associated services such as customer care, delivery options, shipping, etc.
It also acts as a good reference for other potential customers when the email provides the option to leave a review.
Useful updates
It is very important to provide relevant and timely updates to customers regarding promotions, sales events, and new arrivals.
It is also important to stay in touch with them from the customer retention point of view.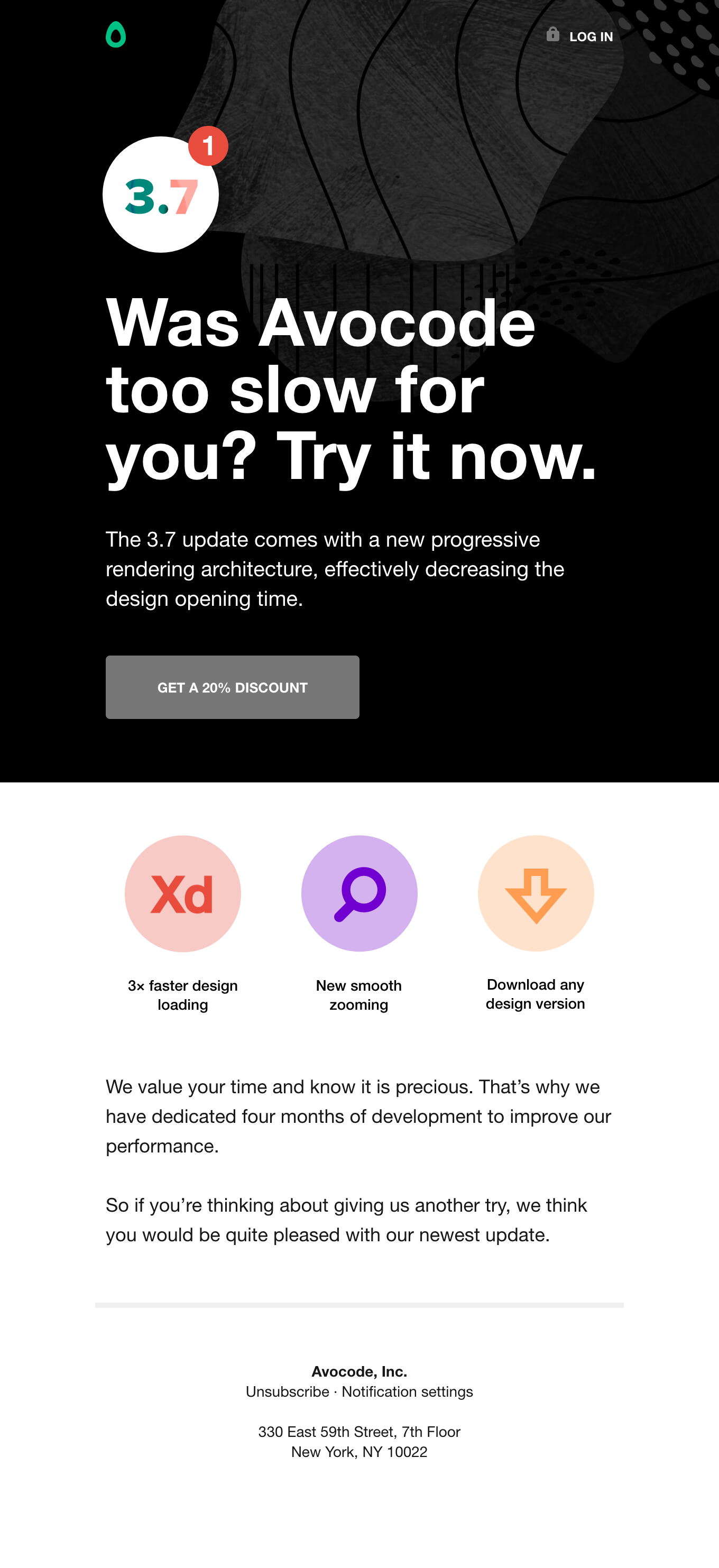 What is the Best eCommerce Email Automation?
Having eCommerce automation for various areas in your business does not mean that your staff is replaceable.
You would still need people to develop and implement marketing strategies and be in touch regularly with customers to give them exceptional customer service.
The best eCommerce email automation would be setting up abandoned cart emails. Abandoned cart emails help to boost your sales as it reminds customers to follow through with their purchase.
Therefore, in conclusion, it can be stated that the main reason behind considering automating your eCommerce processes would be to eliminate repetitive tasks that can cause mistakes and lose potential opportunities to understand every customer's needs.
Based on your team's efforts and automation benefits, you would therefore be able to build campaigns that would boost customer engagement and increase sales.
Frequently Asked Questions
When does a business need to set up email automation?
As soon as your email list starts growing and it becomes too time-consuming to manually send emails after a purchase or when a new person has subscribed to your email, that's when you know you need to automate the process and free yourself of this hard task.
Do I need to automate all my emails?
No, punctual campaigns such as new products or special sales can be sent manually. But we highly recommend automating at least 3 email workflows: welcome emails, abandoned cart emails, and browser abandonment. You can also automate the post-purchase follow-up email since it's a very beneficial email practice.
How can I automate my email workflows?
For email automation, you can use specialized software such as Klaviyo or ActiveCampaign. These platforms will help you choose a template, set up the time to send your emails, and implement segmentation to your email list.
Learn More
Email Marketing Automation: Best Practices
How to Improve an Email Marketing Automation System with an Agency
Hubspot for Email Automation: A Look at How to Use it, and its Advantages and Disadvantages
How to Set Up Your Email Automation: A Step by Step Guide
Use An Email Automation Benchmark to Understand Why Automated Emails are Useful