Either you're looking to replace your current email marketing agency for eCommerce that does email marketing for you, or just getting started and looking for the right partner, here is a list of the most promising email marketing agencies who do eCommerce email marketing right in the US.
Our list is based on research and feedback from our current or past clients.
We will divide the following agencies into two groups.
The first group is the marketing agencies that specialize only in email marketing (aka email marketing service agencies), and they do not provide any other services. In other words, they are laser-focused.
In the other group, we will provide the list of the agencies who also provide an email marketing service, but in addition, they provide other marketing services as well. It does not mean they do a worse or better job, but it is important to point it out.
Let's start.
Find Your Specialized Email Marketing Agency for eCommerce
Here is a list of the 5 best email agencies that specialize only in eCommerce email marketing:
This is New York based eCommerce email marketing agency founded and owned by Andriy Boychuk.
They provide a complimentary free audit of your emails marketing. As well as the full range of email marketing services:
Email marketing strategy
Copywriting
Implementation
Optimization
List Building
Also, they have transparent email marketing service pricing on their website.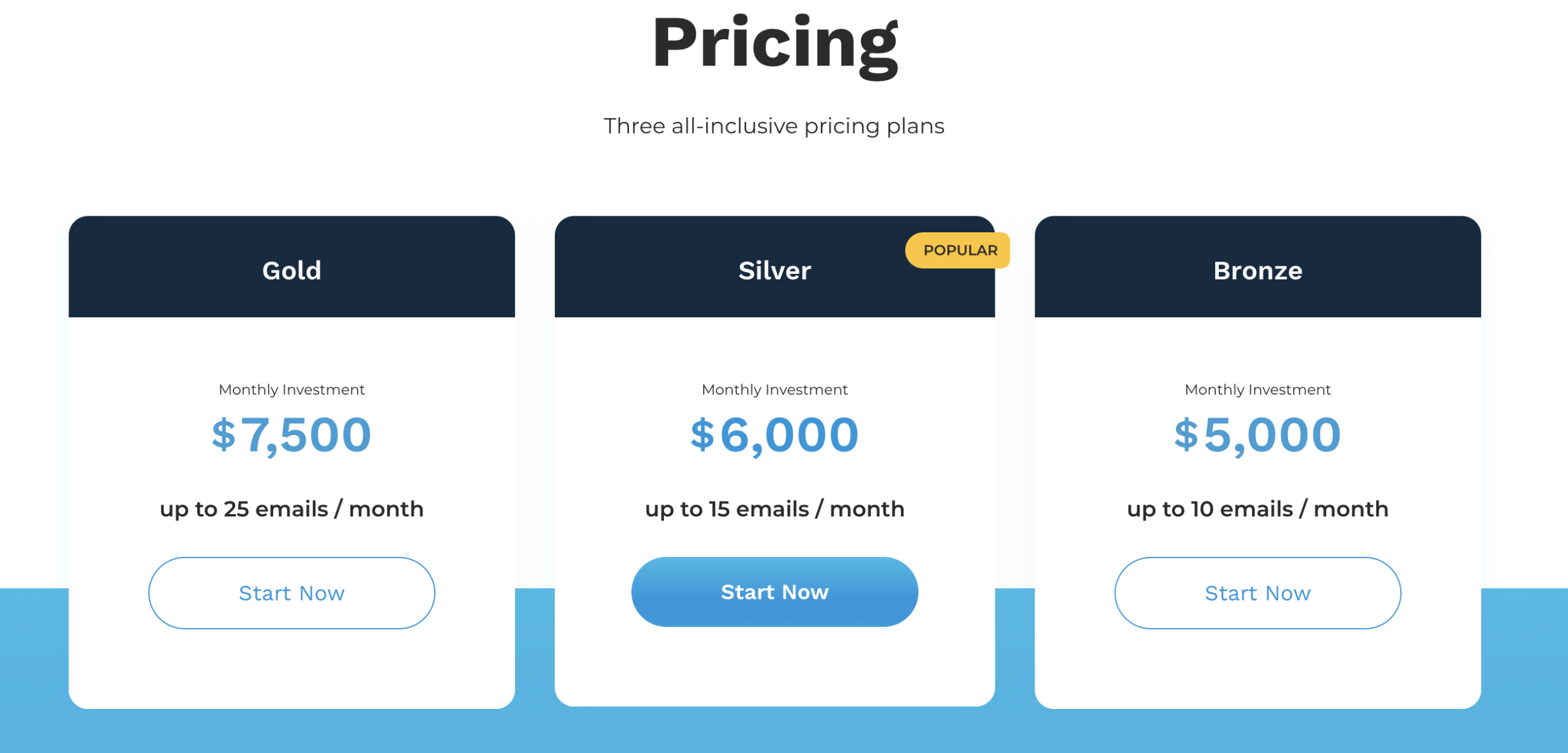 This is a Los Angeles based eCommerce email marketing agency owned by Joseph Hsieh. They provide a range of email marketing services:
Automatic emails
Campaigns
Optimization
Etc.
Joseph always produces a lot of free content on their website and provides priceless specialist advice about email marketing in various email marketing groups and forums.
This is a Santa Monica based eCommerce email marketing agency.
They are a relatively new email marketing agency. However, in the last year or so, they have become popular with the service they provide.
This is a New York based agency (our neighbor 🙂 ) that provides email marketing services to all kinds of businesses (from small to enterprise).
In 2017, SellUP acquired Alchemy Worx. They worked with iconic brands like Disney, Dyson, and SiriusXM.
This is an almost US based agency :). It is based in Charlottetown, PE (Canada). However, the majority of its clients are US based clients.
& BAM focuses strictly on eCommerce email marketing and is well known for its service.
Choose a General eCommerce Digital Marketing Company
This list is of 5 marketing agencies that offer eCommerce email marketing services in addition to other marketing services.
Some of the companies listed below added email marketing to their services in the last few years due to the rising popularity of eCommerce email marketing.
Email Aptitude was a stand-alone eCommerce email marketing agency owned by Forest Bronzan. In 2018, Tinuiti acquired Email Aptitude.
Currently, Email Aptitude is the leader on the market who provides one of the best eCommerce email marketing services and works with the top companies in the US.
MuteSix is a California based company that is famous for its Paid Advertisements and Social Media marketing services.
However, many companies use it only for eCommerce email marketing as well.
Hawke Media is a Los Angeles based company founded by Erik Huberman.
It offers a variety of digital marketing services. Its goal and mission is to be your CMO.
This is a New York based agency that was well known for Shopify development.
However, in the recent few years, it added eCommerce email marketing services to its list of services as well.
This is a Philadelphia based agency that is also well known as Shopify developers and that added email marketing services to their list in the past few years as well.
eCommerce Digital Marketing Solutions or Why You Need an Email Marketing Agency for eCommerce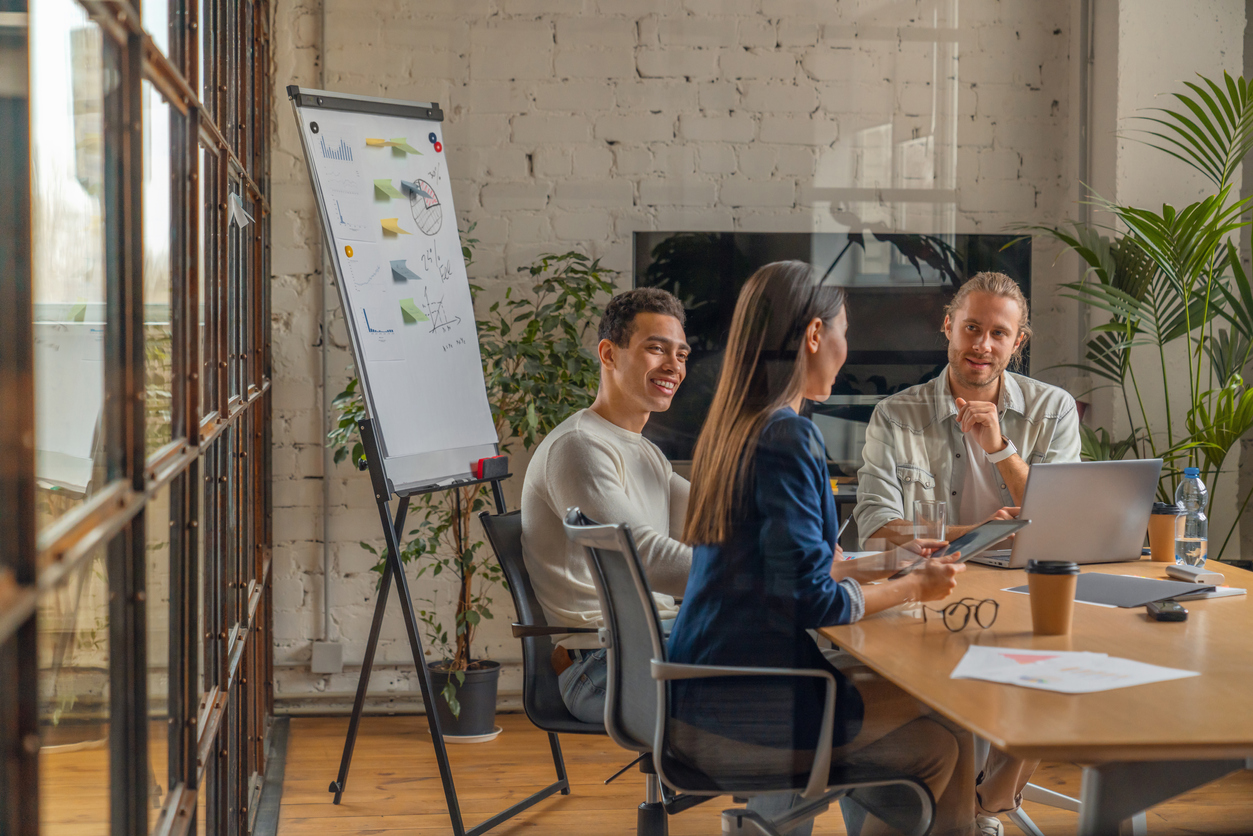 Quick and fast results
Email marketing appears straightforward. You may put together an email and send it to your subscribers, but don't be disappointed if the results aren't great. A marketing email differs significantly from a personal or business email.
Even simple campaigns are generally the result of a great deal of thinking and work. Unfortunately, creating a great email requires a significant amount of knowledge and talent. It's more than just using a template. When you use a marketing agency, you'll obtain better and faster results.
Type of emails an agency can create for your brand:
They have the experience
There are many reasons why email marketing that you try on your own may fail, and if you're new to email marketing, you may feel like you're wandering around in circles.
On the other hand, a professional email marketing agency has seen it all. They've worked with a lot of different clients and have a wide range of abilities and experience that can assist them to improve the efficacy of your campaigns.
They know exactly:
What kind of emails to send to certain clients
How to employ headlines
How to employ calls-to-action
How to employ pre-headers
And more to get the results you need.
Saves time
It takes time for email marketing. Yet, most marketers and marketing teams are already overburdened, so adding a time-consuming chore-like email marketing can be strenuous. More often than not, this implies that your email marketing approach won't get the attention it deserves.
Personalization, testing, segmentation, automation, and scoring are all terms that come to mind when thinking about personalization.
An email marketing agency can handle everything for you, enabling you and your marketing team to concentrate on other tasks.
Strategy and tactical advice
It's easy to lose sight of the larger picture when you spend too much time implementing your own approach.
You become so engrossed in the specifics that it becomes difficult to keep things moving in the proper direction. Hiring an email marketing agency would allow you to keep focused on the important things.
Even better, a professional email service provider can offer strategic and tactical advice and ideas to help you accomplish your work more effectively. As a marketing director, you should concentrate your efforts on developing your company's brand and sales strategy.
Hiring an email marketing firm might be one of the smartest decisions you can make for your organization, especially if you want to perform email marketing effectively and don't have the internal resources you require.
Given the type of results that a great email marketing plan can deliver, it's an investment that can pay off big time.