By 2024, global eCommerce is expected to make up 22% of retail sales.
So in this brave new world of online retail, businesses need to adopt brave new ways to keep their customers engaged.
Email marketing stands at the forefront of the methods that businesses can use to keep their existing customers happy and to attract new customers. But it isn't quite as simple as just sending out swags of generic emails.
In order to ensure that the correct messages are being sent to the right customers at the right time, email segmentation plays a vital role in a successful email marketing strategy.
So if are new to the eCommerce world, or if you want to increase your business's sales and profit margin (and who wouldn't want to do that?), read on as we give you the skinny on how to effectively use email marketing segmentation.
What is Email List Segmentation?
Email segmentation is the division of your customer database into small groups (called segments) based on specific sets of criteria.
Segmentation is a way to deliver relevant email marketing information that is personalized to each set of users, based on factors such as their:
Purchase history
Geographic location
Interests
And many other criteria.
Generic email blasts
Many businesses still believe that everyone on their subscriber list should get the same content that is generated from one big list and with minimal effort put in by the marketing team. But, as is often the case, a lack of effort will always be rewarded by a lack of results.
If all you have to give your customers is some generic information, then they are not getting something that makes it worth their effort to respond to, or act on, your business's call to action. This is why email list segmentation is so important.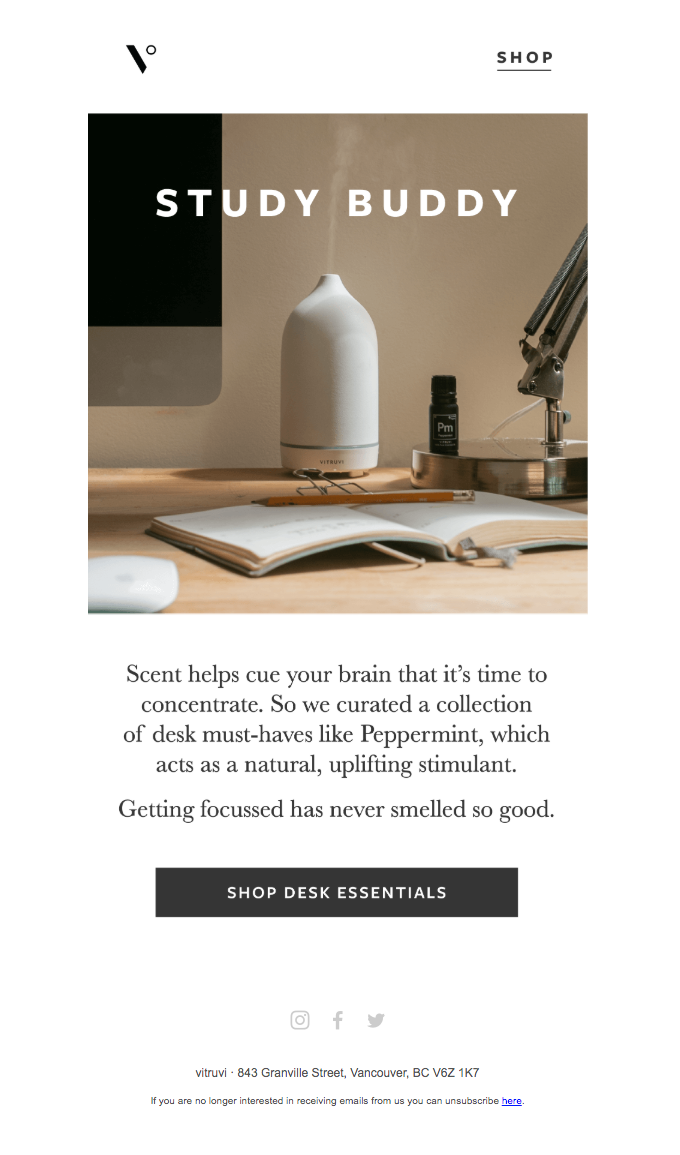 Make it personal
Everybody loves to feel the personal touch. By segmenting your customer database into useful lists, you can:
Send personalized messages to them
Address their individual needs
Respond to their queries and solve their purchase problems.
Email segmentation enables you to say a friendly and personal hello to your customers…then you, hopefully, won't be having to wave them goodbye.
Why You Need Email Marketing Segmentation
List segmentation provides you with the capability to send more relevant content to your ecommerce clients.
And the more relevant your email communications are, the more likely it is that your target audience will open them, engage with your business, and buy the quality stuff that you are selling.
But your email audience isn't a monolithic clump of people waiting to hear from you. They are a multi-faceted, endlessly different collection of desires, attention spans, and needs. So splitting your customer database up into segments, based on certain characteristics, will help to increase your message's relevance to them.
How to Segment an Email List
Let's start off with a generic (see what I did there) list of segments that you could apply to your database of customers.
Then, we'll take a look at a specific example of how a business can start with a cumbersome list of customer contacts and compartmentalize it down into manageable and highly-focused segments.
→ Also discover our 5 Email Segmentation Ideas to Build Better Email Campaigns for Your Brand

Geographic email segmentation
The most obvious way to set up a set of email segments is by using the geographic location of your customers.
With any luck, your customer base will include people all around the world and so you can tailor your email segmentation to take into account:
Their timezones
The season of the year where they live
Some aspects of their lifestyles.
Customer behavior email segmentation
The automated email workflow tools you set up for your email marketing campaign (keep reading to find out more later) will not only help you segment your customer database. They will also gather the information you need to create those segments.
Customer behavior segments can be based on such parameters as:
Browsing behavior
Cart abandonment
Purchase anniversaries
Servicing and upgrades
Personal events such as birthdays and wedding anniversaries.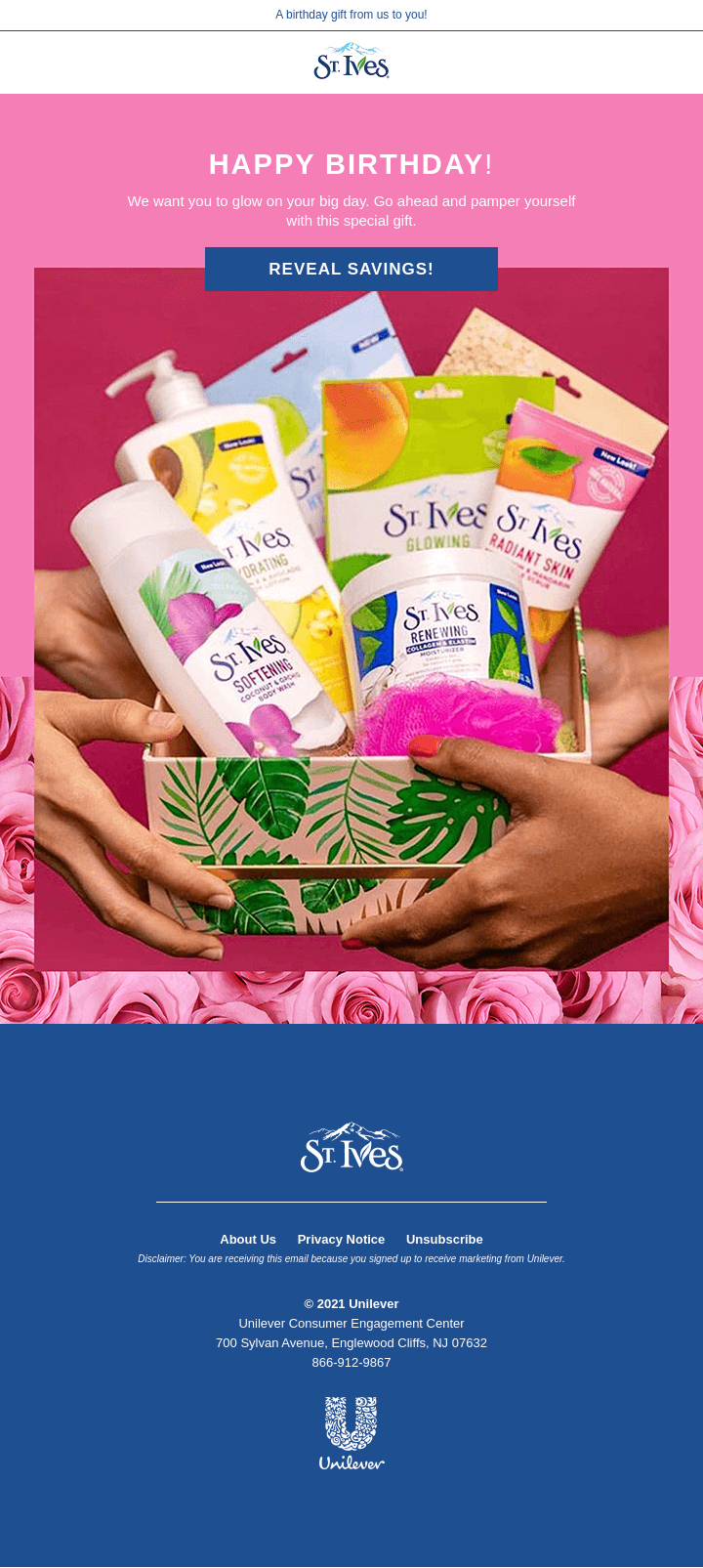 Content-specific email segmentation
This kind of segmentation also relies on data and metrics gathered by your automated email workflow tools.
You can drill down into this data to figure out which pages of your site a set of customers visited, how long they lingered on those pages, and, most importantly, did they actually buy anything.
Ok. All this generic information is fine. But now let's take a look at a specific, but imaginary, example.
Example of an Email marketing segmentation for Ferg's Farm Supplies
Imagine you own an online business – let's call it Ferg's Farm Supplies – that retails goods and services to farmers. Your customer database will include people who have different types of farms, such as:
Sheep farms
Dairy Farms
Cropping farms
Beef farms
Horticulture farms
Lifestyle farms.
So straight away, you have broken your customer email list into some segments that you can target differently. That was easy, wasn't it?
Now let's go a step further.
A sheep farmer, for instance, is going to have a different set of needs than a cropping farmer. These might include:
Lambing-time supplies
Sheep shearing-time supplies
Fence-building gear
Water troughs
Sheepdog food.
A lifestyle farm owner, on the other hand, might be more in need of such things as:
Irrigation and stock-water systems
Animal feed such as pellets or chicken meal
Small items of farm machinery
Fruit tree covers.
You now have a set of segments based on some pretty basic parameters, but which you can use to compose specific email content to send to these different groups. But wait…there's more!
Now you can specifically target lambing time for your sheep farmer customer segment. This next level of email segmentation might include:
Time of year
Breed of sheep and farm geography
Potential weather conditions at lambing time
Essential items for a lambing shepherd
New and improved products to use for lambing ewes
Wet weather gear for lambing shepherds.
Our imaginary farm supply retailer, Ferg, is now really on the case with his email marketing segmentation. And that is just the start. With the help of some email marketing segmentation tools, he can continue to split his flock of customers up into smaller and more targeted segments.
So let's take a look at a few companies that can help you (and 'ol Ferg) get your email segmentation up and running.
Email Marketing Segmentation Tools
There are many companies out there that provide email list segmentation tools.
Each one uses different criteria to set up both your email segmentation lists, and the email marketing workflows that are used to automatically generate and send emails to your different segments.
Let's check out a few companies that offer email segmentation tools.
Hubspot
With many years of experience in tailoring automated email workflows, Hubspot know what they are about when it comes to list segmentation.
They will segment your contact list using a wide variety of criteria based on data that is collected and stored in your Hubspot CRM (Customer Relationship Management) system.
Their tools also keep those lists updated to ensure you are always working with the most up-to-date customer information.
Klaviyo
The Klaviyo are the data-crunching kings (and queens). They specialize in analyzing metrics to find patterns and pathways that can then be followed and utilized to a business's best advantage.
Their platform sets email segmentation right at the top of its list of preferred tools for successful eCommerce marketing.
Their self-described "best-in-class" segmentation systems use state-of-the-art algorithms to figure out all sorts of cool and groovy ways to approach your customer segments.
Mailchimp
These guys do it old school. Well… Mailchimp has been around since the early days of eCommerce, so they really know what works and what doesn't.
Their extensive and user-friendly email segmentation tools let you customize your lists to your heart's content, and get hyper-focused on your client's needs and responses.
Their tools enable you to build and save segments to use with different marketing campaigns – such as email, postcard and social media ad campaigns – and to enhance your segments with advanced tools such as A/B testing and "nested" lists composed of specific age, gender and purchase activity parameters.
Email Segmentation is Your Go-to Strategy
Whatever online business you operate, you will find that email segmentation will enhance your business's sales, drive up your income and, best of all, put more money in your bank account.
Not only that, email segmentation will ensure that your customers will look forward to hearing from you and be open to all sorts of new ideas and opportunities to purchase your products.