We Are Email Marketing Experts
If you're looking for an experienced team of senior ecommerce email marketers to help you grow your online store, you're in the right place. At Email Marketing NYC. we specialize in email marketing services for ecommerce businesses.
Discover what others say about us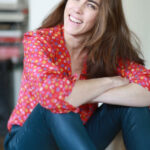 Andriy was fantastic and very clear. He helped me structure my needs and explained the steps along the way. He was always very patient with the project when we had to pause for a few days. Highly recommend Andriy!
Agathe Lerolle