We Are Email Marketing Experts
If you're looking for an experienced team of senior ecommerce email marketers to help you grow your online store, you're in the right place. At Email Marketing NYC. we specialize in email marketing services for ecommerce businesses.
Discover what others say about us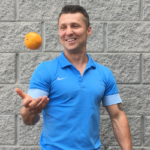 Great Personality – Andriy gives more than just a plain service. He has a total understanding of the nature of given task and everything he does is done by the best possible way. Andriy has outstanding experience which reflects the work he has done. I had trouble to run my website but he sorted it very quickly and i am ready to sell. I am gladly recommending him to others, he is a genuine hard worker. It was easy for me to reach him at any time and job was ready in no time.Thank you!
Zane Vondracek