You hopefully already have a welcome email series in place as part of your email marketing campaigns. There are numerous tools you can use to streamline this process, including Klaviyo.
Incorporating a Klaviyo welcome series into your email marketing strategy is a popular option that is worth learning more about.
A Refresher on Klaviyo and Its Role in Email Marketing
Before exploring the basics of using a Klaviyo welcome email series, refresh your memory on what Klaviyo is.
Klaviyo is a software platform that gives businesses access to a range of marketing features. The various features help companies:
Listen to their audience

Analyze data

Communicate with clients.
Among its communication offerings, Klaviyo offers automation strategies and campaigns for email marketing. The goal behind most of these campaigns is to build your relationship with clients.
What Is a Welcome Email Series?
It is also smart to remind yourself why a welcome email series is important before learning about integrating Klaviyo into your email marketing strategy.
The welcome email series is what it sounds like – the series of initial emails you send to people who sign up for your newsletter.  You use these emails to gain their interest and start building a connection.
Why a Welcome Email Series Is Important
You may wonder why you need to set up a welcome email series in the first place.
To start, the rates for both opening and clicking-through are the highest of any rates for any other type of email campaign. That makes welcome emails the perfect opportunity to connect with your customers. 
You can share your brand story

You can make a gentle sales pitch
You can share anything else that you think is relevant.
Best of all, they will likely respond to or at least see the content.
There is also the fact that people are more likely to respond to surveys and other requests right when they sign up for your newsletter.
This makes welcome emails the perfect chance to gain insights that let you segment your audience.
Remember that segmentation will maximize the effectiveness of your email marketing strategy. Even if recipients don't respond, you can still get information from open rates and clicks.
Sending eCommerce welcome emails also helps you stand out from the crowd. Less than half of brands send welcome emails. This gives you a competitive advantage by ensuring you stay in the mind of your recipients.
On top of that, a welcome email series can be easy to implement. That is especially true if you use automation, as you just need to set it up.
Resume: Advantages of an Email Welcome Series
It's the p

erfect opportunity to connect with your customers

It's the right time for surveys and other requests 

It's the

 perfect chance to gain insights that let you segment your audience

It helps you stand out from the crowd
It's easy to implement.
Advantages of a Klaviyo Welcome Series – What Klaviyo Brings to the Table
There are plenty of programs that help you craft a welcome email series and automate it. So, what advantages does a Klaviyo welcome series bring to the table?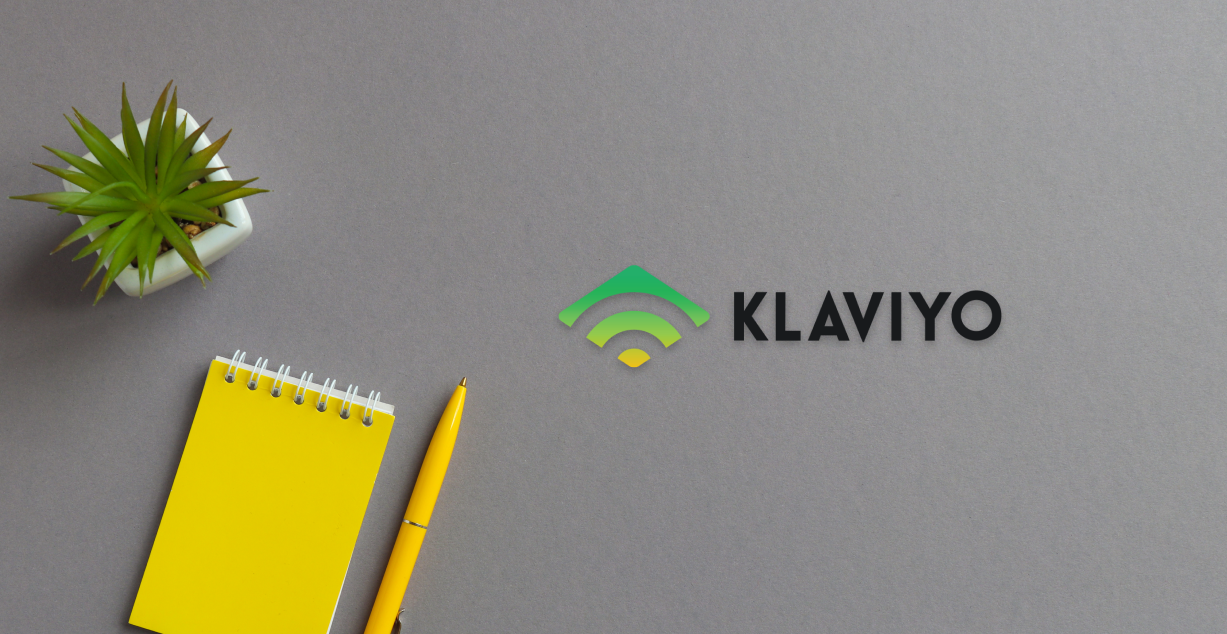 The Klaviyo Welcome Series Doesn't Exist in a Vacuum
One of the great things about Klaviyo is that the company offers so much more than just a welcome series for your email.
There are also:
Insights

Social media campaigns.
This lets you manage various campaigns from one program, reducing your learning curve.
Pre-built Flows Available for the Welcome Series
Klaviyo also offers pre-built flows for your welcome email series. This is a great way to save time or a good starting point if you don't have experience with email marketing. At the same time, you can also create your own email flows if you prefer.  
Analytics Offered As Well
The fact that Klaviyo also includes analytics is particularly useful. This lets you take advantage of insights and data, potentially including information you would not think to collect.
How to Use Klaviyo
If you decide to use the Klaviyo welcome series for your email marketing, the learning curve should not be too steep.
Know How to Add Contacts
As you set up the welcome series, you will link it to a contact list. The program will automatically send the welcome series to new subscribers on the list.
You can add the contacts with the API by manually adding them, or if they subscribe via the Subscribe page or a signup form.
Consider Using the Pre-built Welcome Series
Conveniently, Klaviyo offers a pre-built welcome series. This automatically appears in your account and asks you to select the subscriber list.
This pre-built series includes various templates that you can customize to include your branding and content.
Or Create Your Own Welcome Flow
If you prefer, you can also make your own welcome flow. To do so, go to the tab for "Flows." From there, click on "Create Flow" and "Create Flow from Scratch." You will want to set a list as the trigger. You can also add filters.