When a carpenter is building a piece of furniture, he or she needs to ensure that the pieces of timber being used are all exactly the same length. To do this, they will make a mark on their workbench to show exactly where to place the timber before they cut it. This is called a "benchmark."
For eCommerce businesses, building a successful automated email campaign is exactly the same as constructing a piece of hand-crafted timber furniture. Each element must fit exactly together perfectly.
And just like a carpenter will adhere to the adage "measure twice, cut once", you need to be able to measure the progress of your campaign to ensure that it is working effectively.
An email automation benchmark is a metric that a business can use to gauge the success of its email marketing campaigns over a given period of time.
By analyzing benchmarks such as open rate, click-through rate, unsubscribe rate, and bounce rate, you can figure out where your campaign is working well…and where, so to speak, you need to chisel and hammer bits of it into better shape.
So let's run with the carpenter metaphor, open up our tool bags, and nail down some facts about benchmark email automation.
What is Email Automation?
Converting leads into paying customers is a challenge faced by all marketers. And reaching out to every lead individually can be a time-consuming job for a business's marketing staff.
However, it is also vital that when a business reaches out to potential clients or customers, they speak directly to them, rather than just sending generic emails to every name on a database.
For this reason, a company's email marketing campaign needs to be constructed in such a way that it will not only successfully reach its customers, but to make the job as user-friendly as possible.
Automate your emails
An automated email workflow is a series of messages that are sent to a client or a customer based on their browsing behavior, contact information, or product preferences.
These emails are designed to accomplish goals such as:
Converting leads into paying customers
Guiding a customer through the purchase process
Prompting a customer to make additional purchases
Informing the existing customers about upcoming specials, purchase anniversaries, and new products
Encouraging a customer to return to an abandoned cart and finish off their transaction.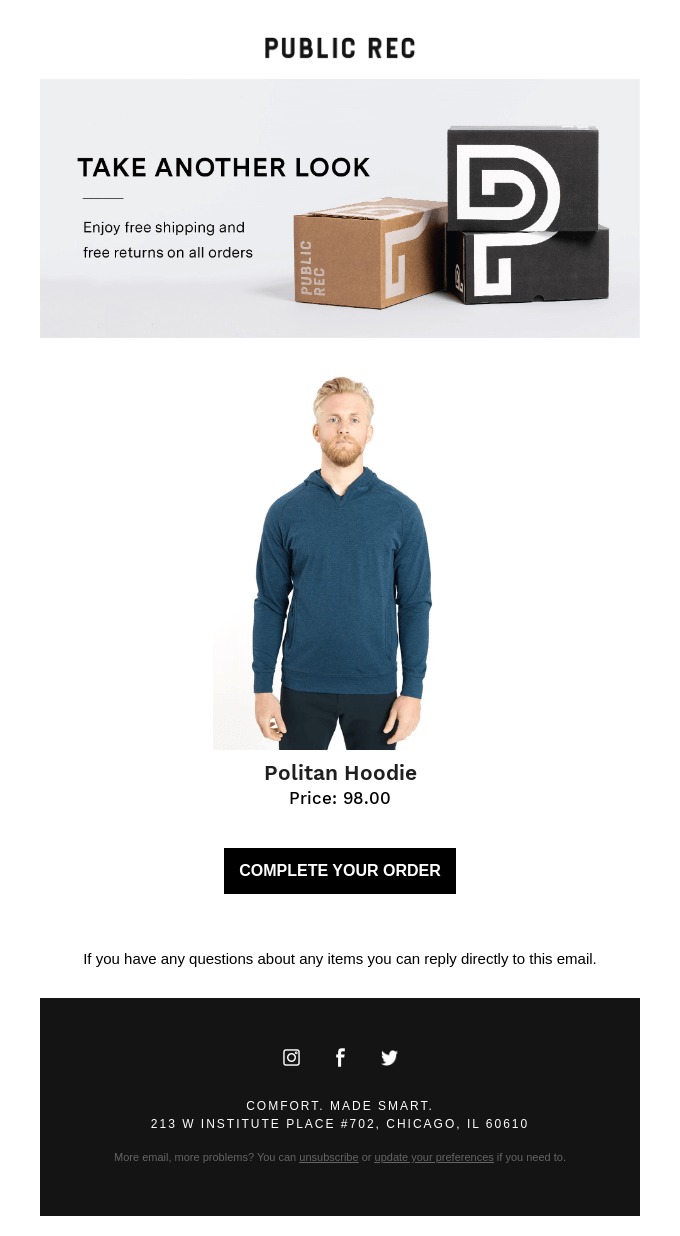 Monitor the results
As well as nudging customers along the purchase funnel, email automation can provide all sorts of useful feedback and metrics (handy offcuts, you might call them) for a company's marketing department.
These bits and pieces of data can then be used to improve current marketing campaigns, design and build more effective new campaigns, and draw up plans for future marketing strategies.
Benchmark your email automation
Email automation benchmarks provide a company with an effective blueprint for all of these programs and procedures.
So now let's have a look at the different types of benchmarks that a company utilizes.
Examples of Benchmark for Email Automation
Every email marketing strategy is different. A one-size-fits-all approach will generally not work when a company is trying to implement a marketing strategy that will capture, engage, and nurture potential customers.
An email marketing campaign can deliver outstanding results if it is conducted properly. There are now approximately 3.9 billion email users around the world, and almost all marketers (up to 90% according to some studies) now consider email engagement as their top performance-measuring metric.
As for customers, 59% say that emails play a major part in their purchase decisions.
So being able to accurately analyze your email automation metrics, and compare them with industry standards and global statistics provides a valuable insight into how things are going.
Measure twice, cut once
In analyzing and tracking the return on investment (ROI) for any email marketing campaign, there are lots and lots of factors that come into play.
Everything from the time of day, day of the week, or even what is in an email's subject line, can help determine whether an email campaign is being successful, and achieving the desired actions, or if it is operating at a suboptimal level.
Benchmarks give a company a clearly defined dataset that can be used to tweak, reassess or completely renovate existing programs, or build a new strategy from the foundations up.
Marks on the workbench
Here, for example, are a few tidbits of information that benchmark email automation analysis can provide, and which companies can use to compare their email campaigns with:
Emails with personalized subject lines got a 26% boost in open rates. (Source: Campaign Monitor)
Including a video in your email can increase click-through rates by 300%. (Source: Martech Advisor)
Mobile devices account for 41.9% of all opened emails. (Source: Litmus)
The average open rate for North America is 19%. (Source: GetResponse)
Including a recipient's name in an email's subject line increases the open rate by 18.3%. (Source: SuperOffice)
Confused? Well, there's a lot of information in there, isn't there?
So let's simplify things by constructing a framework of the types of email automation benchmarks that you can utilize to monitor your business's email marketing campaign.
Open Rate
The open rate of emails indicates just how often the emails that your business sends out are opened.
Because a customer cannot take any action from your emails unless they have first opened them, this is probably the most important email marketing metric.
Open rates are highly dependent on the amount of trust, and brand awareness, that you have built up with your customers and your subscribers over time.
So by comparing the open rate of different styles of email, and comparing that rate with those of similar businesses, along with national and international trends, this email automation benchmark is perhaps the most useful tool in your marketing analysis workshop.
According to the website Smart Insights, the average Open Rate for emails worldwide is 16.97%. How does your company measure up to this email automation benchmark?
Click Rate
The click rate metric shows how many of the emails you have sent out have generated a click. This means that the customer has not only opened the email but clicked on the call to action or information panel included inside the email.
This metric is particularly important because, let's face it, the main reason you're sending out emails in the first place is to motivate your customers into taking an action of some sort. You want them to:
Fill in their details
Ask you to send them a newsletter
Subscribe to your mailing list
Buy the thing that you're selling!
By utilizing benchmark email automation statistics, you can make sure that your company is segmenting its mailing lists based on the correct sets of behaviors and indicators.
If these metrics compare favorably with industry benchmarks, then you'll know that you are on the right line with your approach. If not, this benchmark can help you draw up ways to improve your approaches to them.
The average email automation benchmark for Click Through Rate, according to Smart Insights, is 10.29%. Can your company better that?
Bounce Rate
Bounce rate is the number of people in your subscriber list that for some reason didn't receive your email.
Perhaps their server denied it, they had their email system set up to send it straight into the spam folder, or some other reason that resulted in your email not getting through to them.
This benchmark for email automation allows you to clean up your mailing lists so that you aren't wasting time pursuing dead-end leads.
You could consider bounce rate to be kind of like tidying up your carpentry workshop: sweeping the floor, getting rid of any offcuts that you can't use, and putting the tools away in their proper places.
Your email list is just like this. You have to regularly prune the list and weed out the stale email addresses of customers that do not respond.
This will save you wasting time trying to nurture prospects who don't want to see your emails in the first place.
Bounce Rate for emails, according to Smart Insight, is 10.59%. Does your company measure up?
Unsubscribe Rate
This metric defines the rate at which people on your emailing lists choose to opt-out.
There are always going to be customers who want to unsubscribe from your emails, and they can be hard to win back. So the lower you can make this number, the better.
To ensure that your unsubscribe rate is as low as possible, make sure you're not inundating customers with messages, and make sure that the messages you do send to them are providing value.
Nobody likes spam (or sawdust), and you need to make it worth your customer's while to open, click on, and respond to your emails.
Hire Some Qualified Tradespeople
You can build a wooden chair yourself if you like. But unless you have the correct tools and the right experience, chances are the finished product may not turn out quite as you want it to.
The same is true for your company's email automation strategy. You want to ensure that it is producing the required results, and to be able to figure out where changes are necessary.
In short, and to use the carpenter metaphor one last time, you want to check that all the legs are the same length.
Learn More
The Best Email Automation Practices and Examples for Shopify Stores
Email Marketing Automation: Best Practices
How to Improve an Email Marketing Automation System with an Agency
Hubspot for Email Automation: A Look at How to Use it, and its Advantages and Disadvantages