Klaviyo is a marketing platform that may improve the positive experience of your consumers and raise your selling power. There are various elements to consider if you are considering being Klaviyo's email marketing agency partner.
There are several benefits of using Klaviyo, including the ability to:
Create automatic emails
Send SMS right to your clients' inboxes
Easily create Klaviyo newsletter signups
Begin cart abandonment campaigns
Do segmentation
Do list cleaning
And much more.
Let's take a look at the many alternatives that Klavio provides and if it's worth partnering with them.
What is Klaviyo and What is to be a Klaviyo Email Marketing Agency Partner?
Klaviyo is a marketing tool that enables businesses to provide a fantastic, tailored experience to all of their clients through their website. According to statistics, over 70 companies visit Klaviyo on a daily basis on average.
Klaviyo enables you to deliver SMS campaigns, tailored messages, and automated messages with great precision.
With the aid of Klaviyo, you can create a multi-channel experience for your customers that you can manage from a single platform.
Becoming a Klaviyo Email Partner
Klaviyo allows users to collaborate with them. The platform is quite supportive, and it has dedicated general representatives that are solely concerned with the success of its partners. If you want training materials or resources, Klaviyo can provide you with them quickly and simply.
There are multiple degrees of participation in the partnership program, and different types of agencies, freelancers, digital marketers, and systems integrators are eligible to participate.
After you join Klaviyo as a partner, you will have the opportunity to:
Improve your sales talents
Obtain particular certifications
And gain new clients.
You may also get a portion of Klaviyo's revenue and use strategies and partner-specific tools to help you expand your business over the long run.
All Klaviyo partners receive significant benefits including:
Access to the company's product roadmap
Call marketing possibilities
And priority access to the company's leadership team.
You can get support from Klaviyo at any point in time and they have several courses to guide you. For instance, one such course teaches how to prepare for Black Friday with Klaviyo.
What Klaviyo Can Offer to Email Marketing
Klaviyo is a fantastic tool for email marketing since it offers a wide range of possibilities from which to pick. By utilizing the Klaviyo email flows, you may increase the growth of your e-commerce firm while also increasing customer loyalty.
Personalize all of the emails that you send to your clients, and tailor product suggestions, product details, and other content just to mention a few examples of what you may do.
You may also choose to whom you want the emails to be delivered. Marketing campaigns may involve the following:
Cart abandonment campaigns
Create an abandoned cart email process for your company by implementing it via the use of an automated email marketing campaign.
Customers who have added products to their shopping carts but have not completed the checkout process might be contacted with a single message or a series of messages.
These emails can be sent to consumers when they add things to their shopping carts as well as to customers who do not complete their purchases.
Making abandoned cart emails on Klaviyo unique and personalized is critical, and you should include the:
Company name
Their interests
The industry
The goods they added to the cart
And other personal information.
All of this may be accomplished with Klaviyo.

Welcome series
You can send a welcome email to your clients. Research shows that at least 80% of the welcome series reach customers and 23% of those emails have an open-rate.
There are a variety of workflow components that you can use in the welcome series to reach out to customers. You may also include dynamic material in your welcome emails and use it in conjunction with other strategies such as SMS marketing.
Upsell campaign after purchase
The post-purchase upsell campaign is an automated win-back campaign that you can use with Klaviyo.
This is a series of emails that are targeted at customers who have previously made a purchase or interacted with your brand but not got back to you again.
With the help of Klaviyo, you can use predictive analytics to get information to target or segment these customers.
Klaviyo for SMS Marketing
When SMS marketing is used with email marketing, it has the potential to enhance sales significantly.
Klaviyo enables you to deliver SMS messages to specific clients based on their preferences.
Klaviyo SMS marketing may be used for a variety of purposes, including:
Welcoming consumers
Offering discounts and promotions
Providing exclusive only access updates
Thanking customers
And a variety of other things.
In contrast to email marketing, SMS marketing should be personalized, to the point, and brief. There are several different sorts of campaigns that may be run using SMS marketing.
Welcome messages
A welcome message is an excellent method to connect with consumers, and it may be used in conjunction with a marketing effort to enhance sales.
You can easily create a Welcome Series SMS flow on Klaviyo for all new subscribers.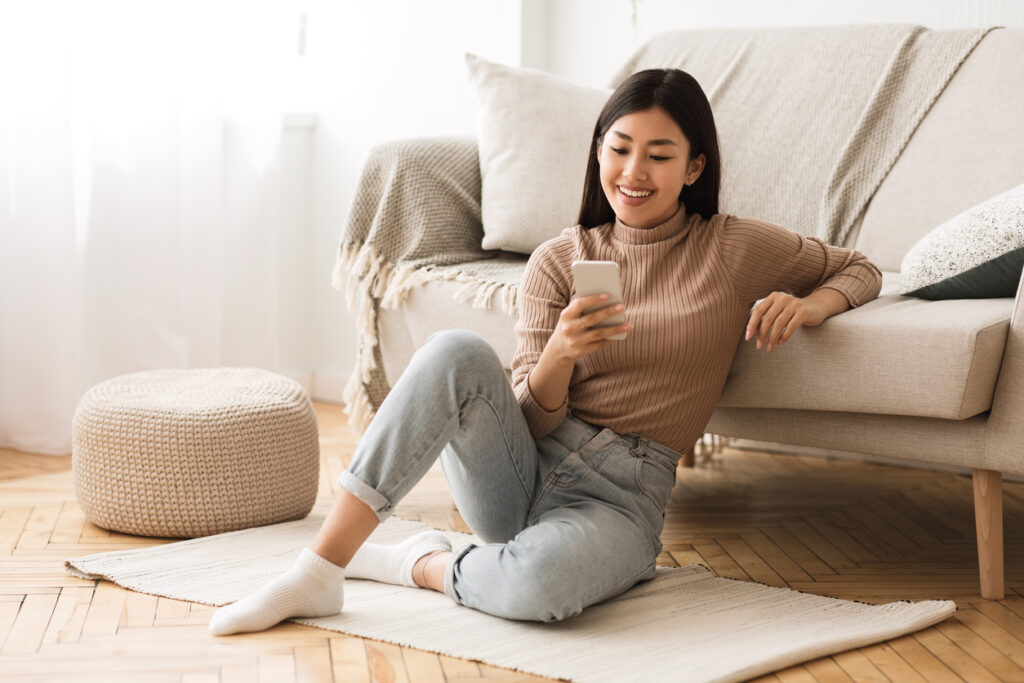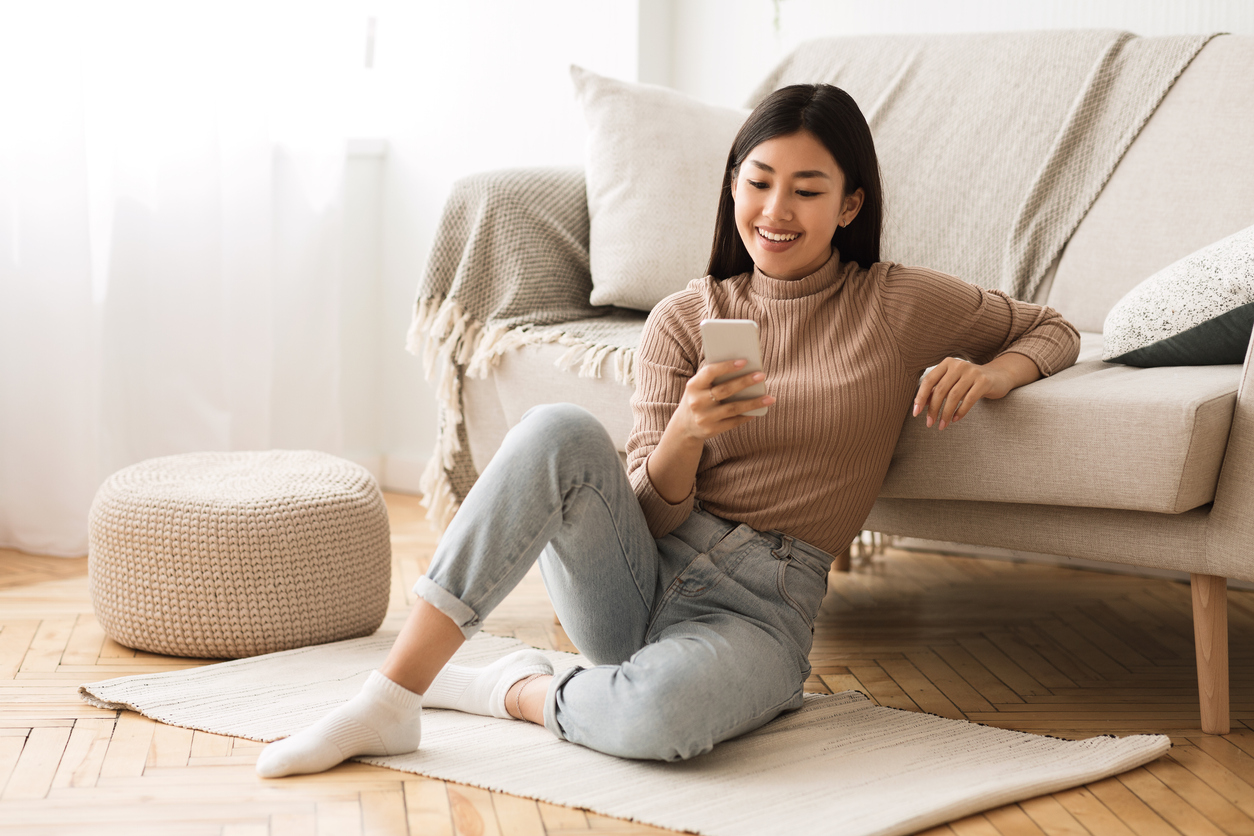 SMS Reminders
You may also send an SMS to:
Remind clients when you are having a discount
Give them a heads-up that an event or something similar is about to take place
Remind them of an item that they have forgotten about in their shopping cart
Etc.
Thank You SMS
A thank you SMS, like a welcome SMS, has a significant influence on a customer's perception of you. For example, you may:
Congratulate a client when they make a purchase
Encourage them to join up for the company newsletter
Invite them to participate in a competition.
Keep in mind that sending an oh thank you SMS in conjunction with a call to action is a fantastic concept.
Benefits of Using a Klaviyo for Email Marketing Agency
Some of the benefits of using a Klaviyo email marketing agency are listed below:
Segmentation
Due to the fact that segmentation is one of the primary benefits of using Klaviyo, emails may be sent out depending on segments in Klaviyo. More income is generated through segmented marketing than from list blasts.
It is possible to access data such as:
User-behavior
Annual revenue
Seasonal website interactions
And product performance.
These help to determine how many segments you should be using and what the features of these segments should be in order to deliver the greatest amount of value to your company.
Set up tests
When using Klaviyo, you can figure out what sorts of campaigns and flows will be the most successful in helping you reach your objectives.
Also possible is the ability to examine how your present database interacts with their email and you can find out what their pain points are.
Klaviyo can be contacted at any time if you require assistance at any stage in the game.
Set up automation
Using Klaviyo, you may automatically send emails to your customers whenever and wherever they are needed.
As previously said, you may create a welcome series, thank you emails, and abandoned cart emails to send to your customers.
You may also select to send emails to certain segments of your audience.

List cleaning
Klaviyo enables you to clear up your to-do list. When it comes to maintaining strong deliverability and ensuring that your emails get in recipients' inboxes, list cleansing is essential.
List cleansing enables you to lower unsubscribe rates while increasing open and click rates
Klaviyo list cleaning also allows you to improve your deliverability ratings with email service providers, which helps you retain and engage consumers
You can also personalize content depending on your top customers' preferences and interests.
As soon as you realize that your list is composed entirely of genuine, active, and engaged clients, you can begin tailoring your content to those individuals.
Integrations are easy
Klaviyo makes integrations quick and straightforward. The open API of Klaviyo enables you to develop direct connections with virtually anything that exports information.
Klaviyo allows you to incorporate as much data as you need, without any restrictions or hidden costs.
The more data you integrate, the more insights and personalization opportunities you'll uncover about your audience.
Shopify
Facebook
Privy
ReCharge
Magento
Bigcommerce and more are all simple integrations.
You can also launch targeted SMS marketing campaigns in conjunction with your email strategy by importing your Klaviyo contact lists in SMSBump.
Klaviyo: Main Features
Before we compare Klaviyo with other marketing software let's take a look at the main features of Klaviyo first.
Easy Integration
Klaviyo's integrations enable you to import data from your eCommerce site without incurring additional expenses.
If you're utilizing a custom platform that isn't included in Klaviyo's integration catalog, you can easily do so using Klaviyo's integration system.
Easy Segmentation
You can segment your contact list using Klaviyo to deliver customized, relevant emails depending on particular client engagements and behavior.
These lists are updated automatically, saving you time from manually upgrading them.
Data Science
Klaviyo's artificial intelligence technique contributes to the following:
Predicts the future purchase date of a consumer
Calculates the likelihood of customer turnover
Calculates the entire amount of future expenditures
Considers the average time interval between purchases.
Integrate Easily With Shopify
Shopify sellers earn $85 on Klaviyo for every dollar purchased.
Klaviyo works smoothly with Shopify, combining important data to help you build your online business, including starting with a Shopify welcome series on Klaviyo.
Additionally, Klaviyo is an invaluable tool for assisting Shopify merchants with email marketing, increasing online conversions through social media marketing and targeted emails.
There Are No Hidden Fees
Klaviyo's cost is greater, but it provides more value compared to other platforms. There are no hidden costs, which means there are no more expenses after purchasing the product.
Klaviyo Compared to Other Email Marketing Software
Klaviyo vs MailChimp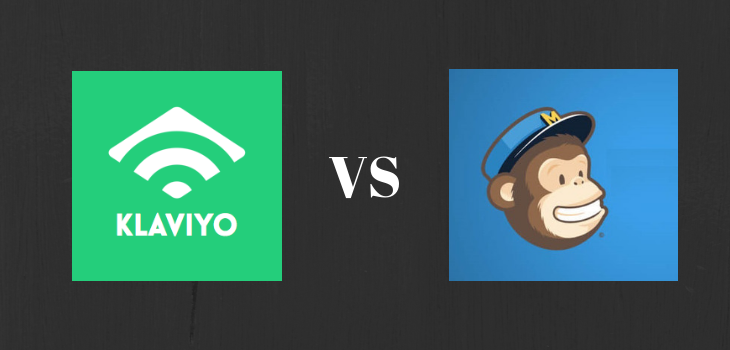 MailChimp, like Klaviyo, centralizes all of your contacts' data. Both platforms provide tags that businesses may use to acquire important knowledge from their audience.
While MailChimp allows you to tag lists and contacts, Klaviyo enables you to tag lists, campaigns, segments, and flows.
MailChimp allows you to divide contacts based on acquired data, such as geography or signup source.
MailChimp's pre-built segments are based on campaign activity, purchase history, and more, and are available to assist you in reaching out to contacts that share certain characteristics.
MailChimp offers automation based on welcome emails for new customers, automation based on dates, and RSS-based email automation.
Similar to Klaviyo, you can automate product suggestions, abandoned cart emails, order notifications, and retargeting emails using MailChimp.
If the quantity of integrations is the determining factor between Klaviyo and MailChimp, the latter wins. It has over 250 integrations (Klaviyo has over 100), which is unsurprising given the platform's popularity.
In comparison to Klaviyo, MailChimp subscriptions have hidden costs, which means you may be required to pay more money for additional capabilities.
New Shopify-based eCommerce shops can no longer link smoothly with MailChimp. Rather than that, they'll need to link their Shopify store to their MailChimp account via a third-party service.
Klaviyo vs ActiveCampaign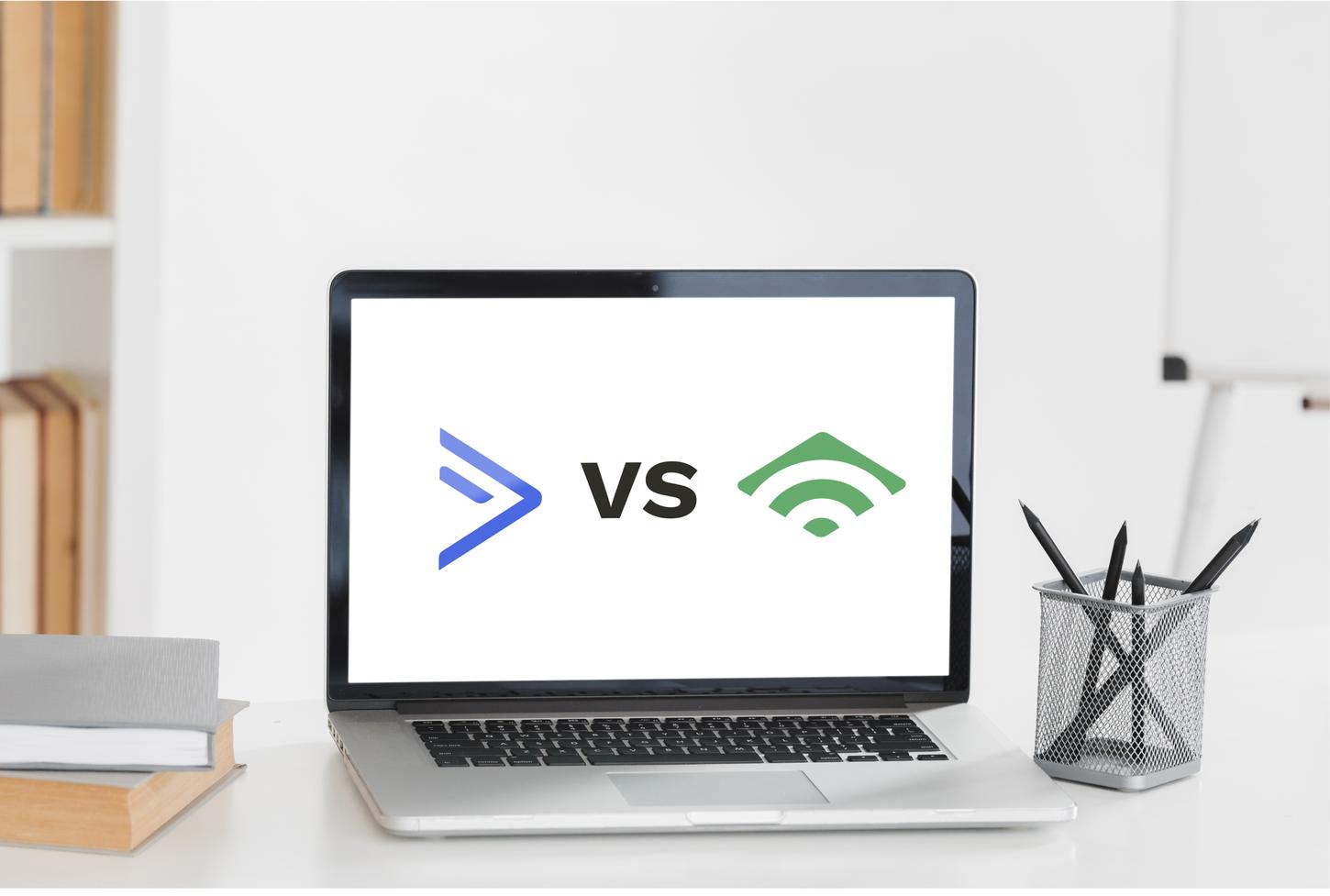 Due to its easy interaction with systems like Shopify and Magento, Klaviyo is built to support eCommerce stores. ActiveCampaign, on the other hand, is a cloud-based online marketing tool for organizations. It focuses on consumer engagement through marketing automation, email marketing, and CRM. It also has over 300 integrations.
ActiveCampaign is simple to use. Prior understanding of some topics, on the other hand, will work to your advantage to speed up your transition into utilizing it. However, Klaviyo takes the lead in terms of usability. It is plain and easy to understand. It also does not include any hassles during installation.
Klaviyo has up to 30 pre-designed templates. However, ActiveCampaign has a restricted eCommerce dashboard. It has features like contact growth and activity. However, ActiveCampaign excels in template design. You can alter the templates' layouts and HTML.
ActiveCampaign and Klaviyo both provide comparable capabilities for registration forms. With ActiveCampaign's premium account, you'll get access to additional features like modal pop-ups and inline forms.
Klaviyo and ActiveCampaign are similar in terms of integrations. While Klaviyo has several direct interfaces with eCommerce platforms, ActiveCampaign provides more comprehensive integration with CRM, eCommerce, and social media platforms.
Klaviyo vs Privy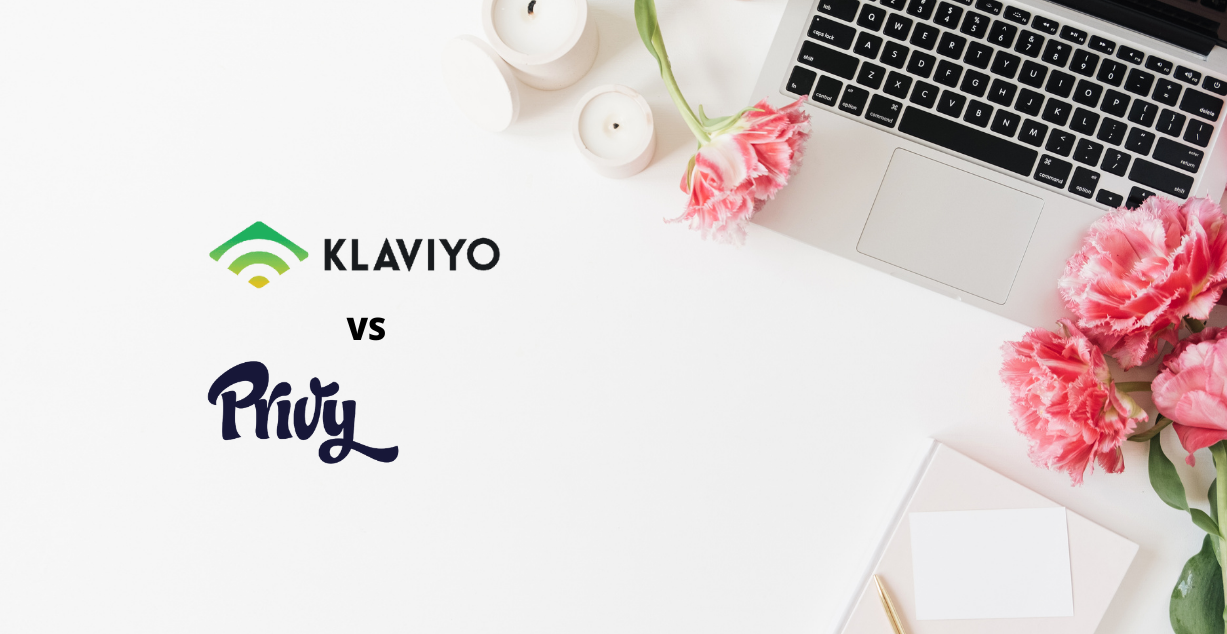 If you're looking to grow your email list or enhance your online sales, Klaviyo is the best option as you can easily create signup forms. Privy has marketing solutions to help small businesses succeed.
Klaviyo's own marketing statistics and analytics provide you with a clear picture of what is generating sales.
Starting at $10 per month, Privy's SMS service is a bargain. You don't have to sign a long-term contract to use this service, which includes features such as abandoned cart notifications, discounts for Shopify integration, and a straightforward setup. SMS integration and list-building tools are also included in the package.
With Klaviyo, you can target consumers based on what they bought, what they looked at on your website, where they opened your emails, and how much they spent.  With Privy's smart targeting, you will never disturb visitors. Not every visitor will get the same generic offer. Activate pop-ups based on URL, visits, cart value, and other parameters to keep them relevant.
Klaviyo vs Drip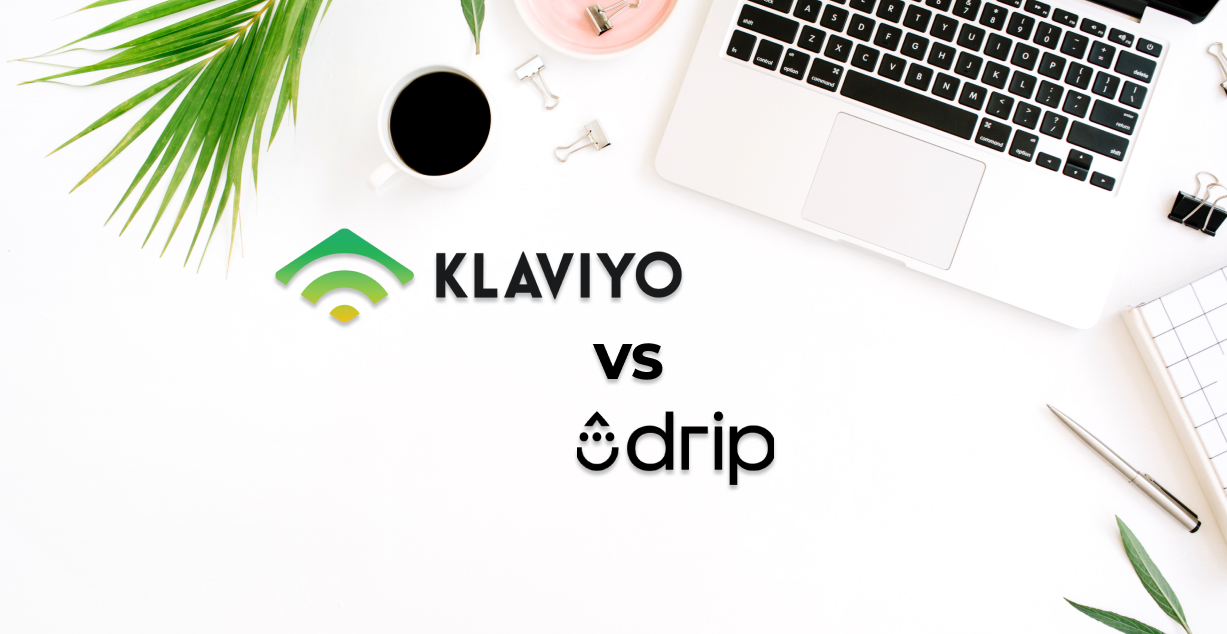 Drip's implementation of flows is referred to as workflows. Drip appears to be more refined. It's sleek and simple to use. Drip's contact record management is more versatile, and you can apply lead scoring, increase or delete tags, and send HTTP posts, among other features.
One area where Drip excels is in making it far easier to copy and distribute templates with others using a shared link or embed code generated from any process. On the other hand, Klaviyo enables automatic copying only if you already have the multi-account login function, which means you may share it with only the accounts you manage.
Both Klaviyo and Drip offer simple campaign features. Both enable you to pick the segment to which you want to send the campaign and schedule it to send immediately or at a later date.
Drip is different because they do not use a drag-and-drop editor, but rather a point-and-click editor. It takes time to get used to, but it appears to provide you decent flexibility in the end. However, Klaviyo's design editor feels more polished and functional.
For contact management, Klaviyo has a far more complete picture of its customers than Drip. On Drip, instead of a single page with all the information, you'll have to click through several tabs to locate what you're looking for.
It's easier, quicker, and more powerful to segment in Drip. However, Klaviyo segments provide an advantage because you can perform more helpful things with them.
Several popular e-commerce systems, such as Shopify and WooCommerce, are compatible with both platforms. Both provide compatibility for less prevalent e-commerce platforms like Magento and 3dCart. If you're running OpenCart or Volusion, Klaviyo is the better option. For most businesses, both will work.
Drip's A/B testing capabilities are more constrained. Klaviyo offers additional A/B testing possibilities than Drip.
Klaviyo vs Retention Science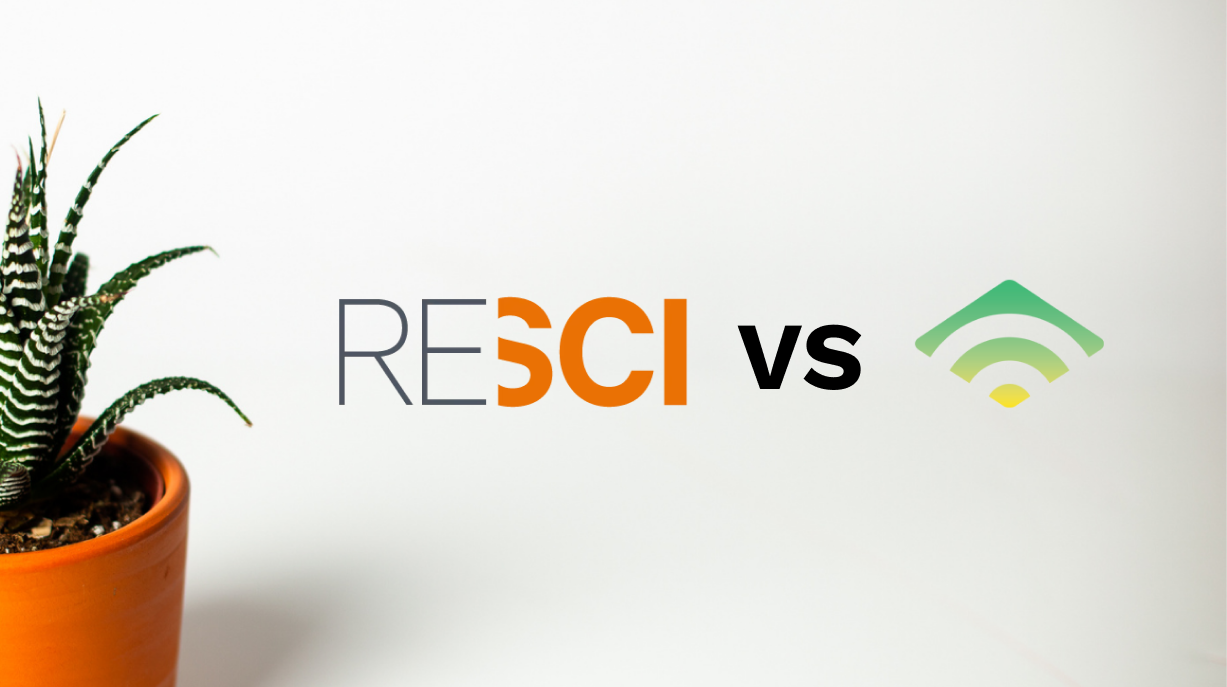 Klaviyo and Retention Science both provide techniques to create segments and automation that will aid in reducing turnover in your online firm. Klaviyo needs a more hands-on approach, whereas Retention Science automates the majority of the work.
With its Smart Subject Lines feature, Retention Science has the advantage when it comes to A/B testing. This tool suggests topic lines based on their performance at the chosen level of the Customer Journey. You may choose a handful to start A/B testing topic lines. After a while, RS will start sending the best performers more frequently, having chosen the A/B test winners automatically.
Zapier's integration tools include Klaviyo and Retention Science. There are hundreds of additional software solutions in Zapier's library that you can link Klaviyo and Retention Science to. In this situation, Klaviyo and Retention Science both come out on top.
Both Klaviyo and Retention Science save prior subscriber activity. This function is helpful for strategizing and segmenting. Both show a feed of all subscribers. This includes site visits, purchases, and completed checkouts. This data may be used to generate segments and customer pathways.
Klaviyo and Retention Science both report well. Klaviyo Analytics is a newer feature, but it's incredibly strong. You may create your own dashboard with multiple tiles showing different data like income, subscriptions, and more.
Pricing includes the number of lists and subscribers, as well as the number of campaigns sent every month. While Retention Science's pricing isn't public, Klaviyo's pricing is. On their website, you may assess your email costs as well as your potential ROI by switching to Klaviyo. While Klaviyo is not cheap, it is well worth the money.
How Much Does Klaviyo Cost?
| | | | | | |
| --- | --- | --- | --- | --- | --- |
| Amount of contacts | Up to 250 contacts | Up to 500 contacts | Up to 1000 contacts | Up to 5000 | Up to 25000 |
| Price per month | Free | $20 | $30 | $100 | $400 |
Klaviyo is priced extremely reasonably and is offered exclusively by email, SMS, or both. If you're unfamiliar with the platform and would want to give it a try, there is a free version.
After the free version limit is exceeded, it costs only $20 per month which is very affordable especially for boutique e-commerce shops and small businesses.
Pricing is free for email for up to 250 contacts and 500 emails that you send and it is $20 per month for over 251 contacts, then $30 per month for over 1000 contacts.
For SMS, Klaviyo pricing is free for up to 50 SMS contacts and 150 SMS or 50 MMS after which it costs $0.01 for SMS and 0.03 $ for MMS.
The pricing is based on how many contacts you have and how many emails and SMS or MMS messages you send. The pricing structure depends on how many contacts you have. The more you have, the more you will pay.
How Can You Transfer Your Email Lists to Klaviyo?
There are many ways by which you can transfer your existing email ids to the Klaviyo import list. It is always better to maintain a single list to make it easier to arrange your contacts on the Klaviyo platform.
The segment builder in Klaviyo will allow you to create various dynamics within your list which do not require maintenance.
Syncing contacts from another provider
If you are moving from Campaign Monitor, MadMimi, MailChimp, or Constant Contact you can use built-in integration with Klaviyo to import your subscriber list and also your unsubscribes.
Once your integration is complete, you can send unsubscribed contact to the suppression list. For different platforms, the suppression list in Klaviyo works differently.
Import your contacts from a CSV file
You can copy or import and paste your subscribers in the club your platform if you are moving from an ESP that is not integrated with love you. If you have an Excel file you need to see it as a CSV file first.
Most platforms will have a link to export a CSV or an Excel file. You can always contact the help platform for advice.
After you have exported your file, head to the list and segments tab in Klaviyo and go to the newsletter. Here you can find the upload contacts option and import your CSV file.
If you already have subscribers in this list, click Manage List in the top right to see the same choices.  drag and drop or choose your CSV from your files into Klaviyo. Alternatively, you may copy and paste your list into Klaviyo.
You'll be brought to a page to review your data import. Import Review You can see how many columns and new properties your import will have. If this information is valid, choose Start Import.
Using the Klaviyo API
Lists are created and managed using the Lists & List Management API. If you're a developer or know someone who is, you can utilize Klaviyo's List API to import subscribers.
Klaviyo Unsubscribes
If you didn't use one of our built-in ESP connections, you'll need to manually import your unsubscribes.
This allows you to:
To keep your subscribers happy and not contact those who have opted out, gather bounces and unsubscribes first. Once this file is complete, go to the "Profiles" page in Klaviyo and choose "Suppressed Profiles".
On your account's suppression list, you have three options:
Export CSV
Add email
Upload.
Upload a file to import from unsubscribes and bounces. Your file should be a single-column CSV or a text file with one email per line.
The great thing about migration to Klaviyo from another platform is that you don't have to do it all by yourself. An agency can help you with migration.
Once you envision your business growing and achieving major goals, you'll realize that investing in Klaviyo for your e-commerce business is a smart option.
Klaviyo allows you to start your business from the bottom up without investing too much time or money.
Klaviyo has a network of professionals who pledge to produce great outcomes for all eCommerce companies no matter what the size.
Keeping that in mind, joining Klaviyo as an email marketing agency partner is a brilliant idea!