An eCommerce software integration helps to connect your eCommerce platform to your other business systems. eCommerce integrations deal with finance, shipping, accounting, inventory, sales, marketing, and customer service. The software is usually connected with the API integration (application programming interface) thus resulting in seamless data sharing between the integrated systems. With Klaviyo integrations, you can import unlimited real-time data from virtually any component of your marketing stack.
In fact, the more data you import, the better it is because you will discover better personalization and audience insights.
What Are Klaviyo Integrations Used For?
Using the Klaviyo platform you can integrate as much as you want and there are no hidden fees or limitations.
The setup is not complicated as all integrations are ready to go and able to import data from marketing tools and eCommerce platforms.
Klaviyo easily integrates with:
Facebook
Shopify
Magenta
Recharge
AfterShip
BigCommerce
And so much more.
How Many Stores Can You Integrate With One Account?
Right now only one integration is supported for a single Klaviyo account. What this means is that you can't have more than one eCommerce store of the same type integrated.
But if you have more than one store that is supported by different platforms, technically it is possible to integrate all the stores with the same Klaviyo account.
However, Klaviyo doesn't recommend that to help prevent confusion among metrics with segments and flows.
It is highly recommended that you create a Klaviyo account for each store, as the platform does not provide a way to separate stores within the same Klaviyo account.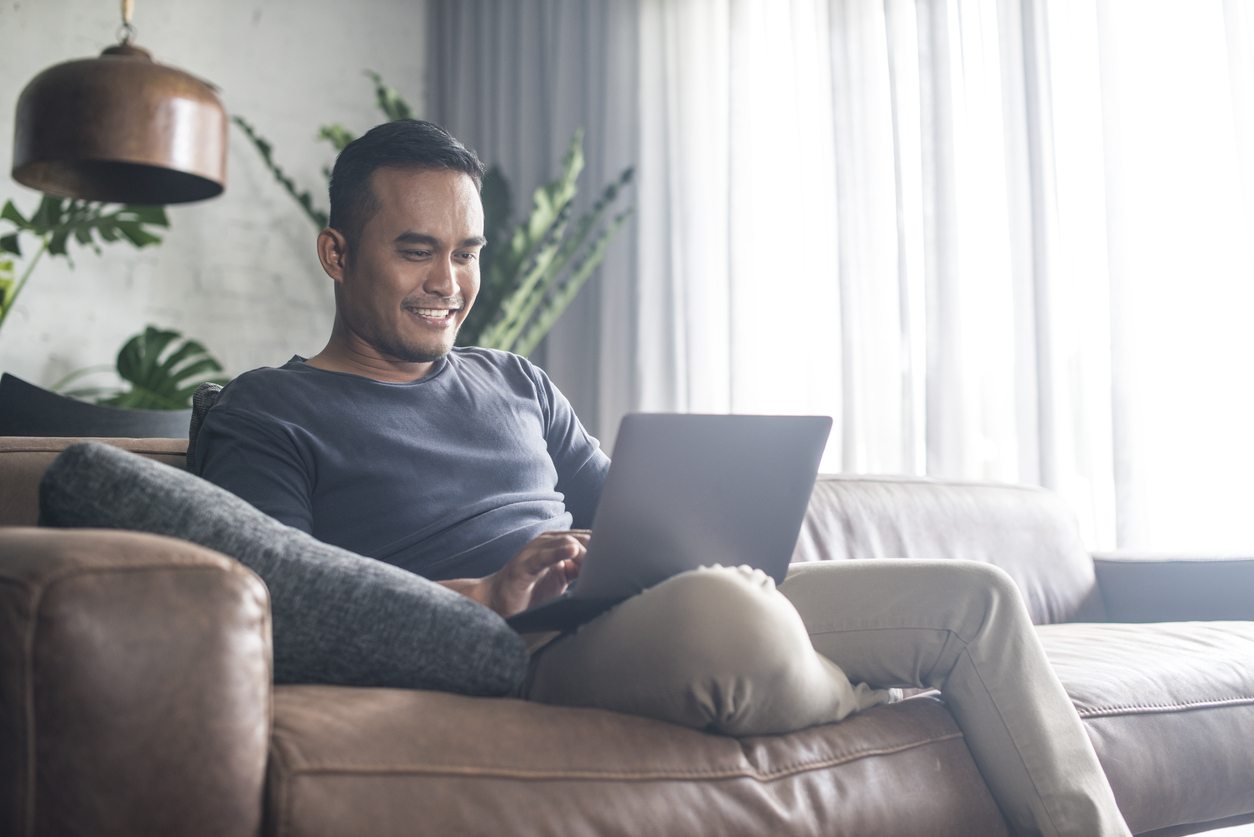 How Do You Know Which Klaviyo Integration You Need?
You can integrate A LOT of platforms with Klaviyo and which one you'll choose at the end depends mostly on what are your business needs. That's why we'll break them all down today to help you choose the perfect fit for your eCommerce business.
For example, with Facebook ads, you can target all your Klaviyo subscribers on the Social Media platform.
On the other hand, OptinMonster will help you create pop-up forms with great templates, while Tapcart allows you to launch a mobile app even if you have no prior knowledge of app development, and so on.
Advantages of Klaviyo integrations
Klaviyo integration has quite a few advantages. Now let's take a look at some of them.
Klaviyo integrations allow you to manage your data automatically.
You will be able to provide better customer service across multiple channels.
Your internal team will be able to get rid of redundant work as most tasks will be automated.
Customer service will greatly improve with instant access to order status, stock availability, shipping, and other tasks.
Integrations help to keep prices and inventory information consistent and up-to-date.
Integrations also help to draw strategic insights from the data that has been accumulated.
Below, we'll list top 8 Klaviyo integrations based on our knowledge and experience, so let's dive deeper into each of them.
8 Best Klaviyo Integrations
Klaviyo Shopify Integration
As stated before, you need to have an online store that you can connect to your Klaviyo account.
Shopify is your best bet as it's:
Robust
Seamless
Easy to use
And requires little to no coding.
Create your online store with Shopify, integrate it with Klaviyo, then take advantage of all Klaviyo has to offer.
Setting up your Klaviyo account won't be one of the easiest tasks for you if you don't have any experience with it. So, that's why we created a Klaviyo Setup Checklist – with our checklist you won't miss any important steps in the setup process. Don't believe us? Give it a try now.
AfterShip Integration
AfterShip is an automated tracking platform that offers eCommerce businesses shipment visibility, branded tracking pages, and shipment notifications.
It also allows you to track all the shipments in one place.
Plus, it shows you the orders in transit and orders out for delivery. What's more, you can also see delivered orders, failed attempts, exceptions, and expired orders.
Your customer is able to click, track the package, and see the tracking results.
A Klaviyo – AfterShip integration will enable you to:
Send delivery updates to customers via email.
Customize email flows with orders and tracking. These help customers track orders while in transit.
Trigger product review flows.
Notify customers of any delays to reduce shipping anxiety.
Smile.io – Loyalty programs
If you're thinking of building a loyalty and rewards program, think Smile.io. This platform helps eCommerce businesses turn occasional customers into loyal and repeat customers.
With Smile.io;
eCommerce businesses can create a reward program through point accumulation and VIP programs. They can also use referral programs or these three ways in tandem.
Customers can use their loyalty points for engaging with your business.
Engagement can be account creation, social shares, purchases, and social follows.
Customers redeem their points by getting a free product, discounts, and free shipping.
If you want quantifiable results when measuring your customer loyalty, NPS is the way to go. We have an NPS calculator to make it easy for you to understand how likely your customers are to stay.
Start community engagement early with the Klaviyo – Smile.io integration.
Dojo Mojo Integration
Dojo Mojo is a one-stop-shop acquisition and engagement platform. eCommerce businesses can build their email list by partnering with other brands.
From there, they can host a solo or multi-brand Sweepstakes on Dojo Mojo.
Klaviyo offers a seamless way to upload emails captured by Dojo Mojo. That way you can welcome and integrate your new audience through Klaviyo emails and notifications.
Klaviyo Facebook Integration
Although email marketing and social media always seem to be competing for the title of a more effective channel for eCommerce, they can actually work together to bring you better results.
To reach your existing Klaviyo subscribers, target them with high-quality ads.
You can do this by integrating Klaviyo with Facebook. Klaviyo maps your existing customer's email addresses into an ad account. Create custom audiences from that account and they'll be the recipients of the ads.
Now that you've set up your custom audience, create a lookalike audience. A look-alike Facebook audience is one that is similar to your customer base but has not heard of you.
A look-alike audience makes sure your ads get served to people with the same characteristics as your buyer persona. What's more, you can also reach your inactive customers by targeting them with ads.
To reach your inactive customers, set up a segment called inactive subscribers. We've defined my inactive subscribers as those who haven't opened my emails in the last 365 days.
This makes it easy to target them with ads or suppress them so that you're not charged for inactive customers. Of course, you can further define this audience based on your company's preferences.
Finally, you can use Klaviyo to collect email addresses from Facebook lead ads. Lead ads are great for collecting email addresses from lookalike audiences.
In summary, a Facebook Klaviyo integration will help you to:
Advertise to your email subscribers and customers by creating custom audiences.
Create lookalike audiences from custom audiences and advertise directly to them.
Advertise to inactive customers.
Collect email addresses from Facebook lead ads.
Use Facebook lead ads to collect emails from your lookalike audience.
Tapcart Klaviyo Integration
With Tapcart, you can design and launch a mobile app with no coding knowledge necessary. By integrating Tapcart with Klaviyo, you can:
Sell more with push notifications.
Create event-based workflows and engage with users by sending automated push notifications.
Notifications can be based on user behavior e.g. abandoned cart notifications. We have product-based notifications, e.g. back in stock and new arrivals notifications. Finally, we have campaign-based notifications.
Gatsby Klaviyo Integration
Gatsby provides you with key Instagram insights on your customers and syncs with your existing marketing tools to make micro-influencer marketing work for you.
By scoring through your website visitors and customers, Gatsby discovers micro-influencers, which makes micro-influencer marketing easy for brands.
With the Gatsby – Instagram Integration, you can:
Gather Instagram handles with a Klaviyo popup form.
View Instagram profile metrics and trigger automated Klaviyo campaigns.
Segment your customers based on interests and lower influencer-marketing costs.
OptinMonster Klaviyo Integration
Given that 70% of people who visit your site will leave, pop-up forms help you recover from abandoning visitors. One of the most robust software on the market is OptinMonster.
The OptinMonster-Klaviyo integration will help you grow your email list by:
Helping you create beautiful forms with their high-performing templates.
The A/B testing features drive high performance by letting you test different styles.
Leads from the high-converting popups, cart abandonment popups, are tagged in Klaviyo. These are then added to automated sequences.
Conclusion
eCommerce Klaviyo integration offers plenty of benefits, but it needs to be handled well.
Thus, before you use integrations, make sure you have thoroughly read up on how integrations work, investigate business processes and then streamline them in the best way possible.
We hope that our list of the best Klaviyo integrations will help you choose an integration to propel your business in the right direction.
Frequently Asked Questions:
1. How many integrations does Klaviyo have in total?
Klaviyo has over 300+ pre-built integrations. That said, with over 300 lightning-fast data integrations, supercharging your entire ecosystem with Klaviyo will be quick and easy.
2. How do I get integrations on Klaviyo?
When you log in to your Klaviyo account, you should click on your account name in the lower left corner. Then, you need to select the Integrations tab and select All Integrations. That's where you'll find a list of all built-in integrations supported by Klaviyo.
3. What is Klaviyo best for? Klaviyo is a growth marketing platform that you can utilize to deliver personalized experiences to your audience across owned marketing channels such as email, SMS, web, and in-app notifications.