An abandoned shopping cart is created when a potential customer starts the checkout process for an online order but drops out before completing the purchase.
Therefore, any item which enters the shopping cart but does not make it through the transaction is considered to be "abandoned" by the customer.
Cart abandonment analytics is a great way to keep a track of what is going wrong and why buyers are not completing their check-out process.
Tracking Cart Abandonment Analytics With Google Analytics
Cart abandonment rate calculation from an eCommerce retailer's point of view is important since based on how high the rate is, retailers can analyze these missed purchase opportunities.
The first step in doing this would be to identify and track cart abandonments. One popular platform for this is Google Analytics. Abandonment rate in Google Analytics calculates the percentage of people that have commenced the purchase process, but not completed it.
It is calculated by dividing the total number of completed transactions by the number of initiated sales added to the cart. Then the result is subtracted by one and multiplied by 100 to find the cart abandonment rate.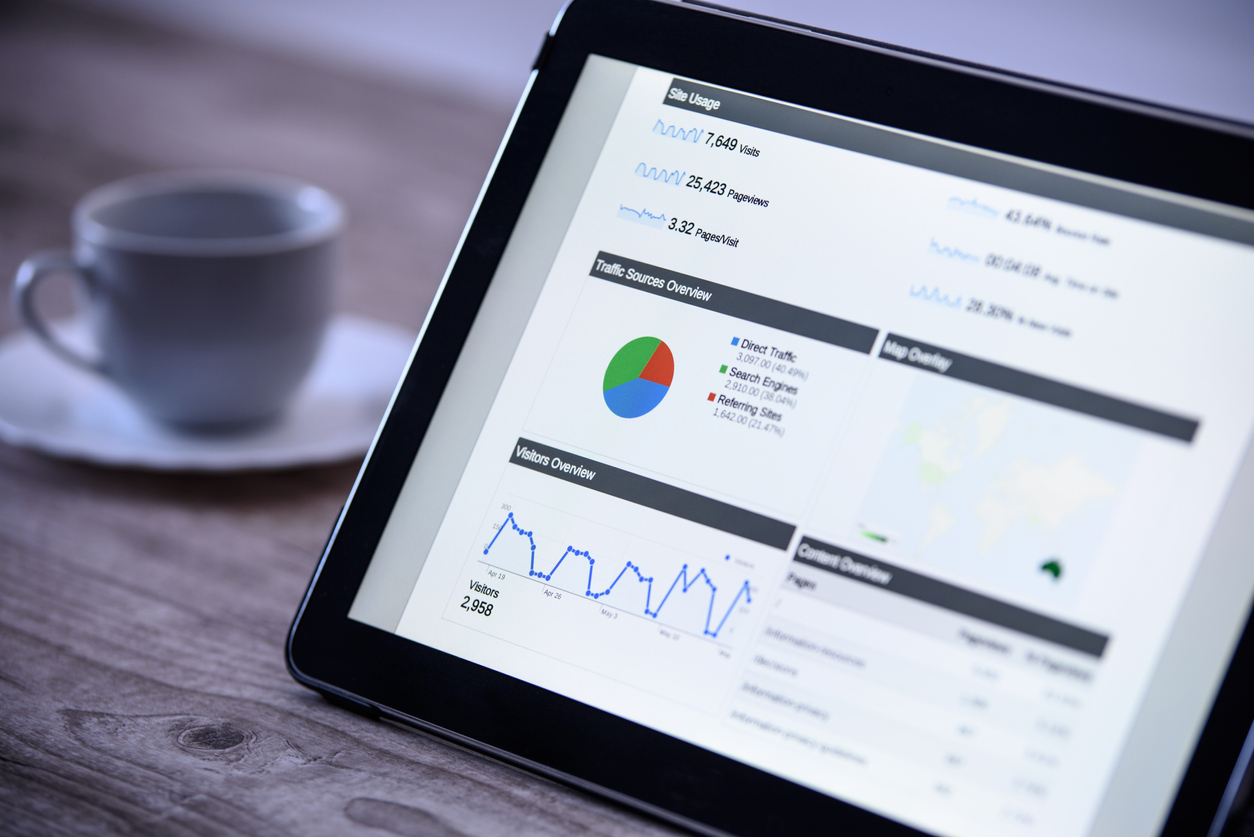 Google Analytics is a free and effective tool that can help you track the behavior of visitors to your website and website traffic. Through this platform, you can easily follow the behavior of a customer and see where the problems arise until the checkout process.
Here are the steps to track cart abandonment using Google Analytics.
Setting up a new goal
The first step involves logging in to your account on Google Analytics and opening up the "Admin" tab. You will find this at the bottom of the homepage.
Next choose the "Account", "Property", and "View" that you need, and click on goals on the right-hand side of your page.
Look for the "Admin" panel and under "View" select "Goals" and create a "New Goal". Goals can be described as the objective that you set up to measure how often visitors to your website complete certain actions.
Either use a template to set goals or set up your own by choosing "Custom". To measure cart abandonment click on "Create Goal" and opt for "Checkout Complete".
Describing the goal
Give your goal a name and choose the "Destination" tab which you will find under "Type".
The destination tab can help you track whether your customer reached their end destinations and whether a transaction was complete or not.
After you name your goal and choose the type, copy and paste the URL of the page that the customers will reach once they complete a successful purchase.
Select "Begins with" and insert the URL in the space provided.
Creating a funnel
Next, you will need to create a funnel by adding a link to each step in the checkout process.
The easiest way to do so is to create a funnel that contains the card page, the checkout page, and the successful purchase page.
Finding cart abandonment reports
Go to the Google Analytics homepage and go to the "E-commerce" section under "Conversations".
Select "Goals" and once you click on "Funnel Visualization" under goals you will be able to see where buyers dropped out during the buying process.
Keep in mind that it takes up to 24 hours for Google Analytics to collect data.
Funnel Visualization will show you your funnel performance.
Also, look at data in other segments like data for mobile phones and tablets. You will understand whether your website is optimized for mobile users and so on.
Alternative Methods to Analyze Cart Abandonment
Other than Google Analytics, here are some other methods that you can employ to analyze cart abandonment.
A/B testing
A/B testing is a common method to optimize your website and your checkout pages. With this method, you can test different elements to see what your customers are responding to.
A/B testing is when two or more versions of your website or a page element are shown to different segments of visitors of your website at the same time to see which one has a higher impact.
Experiment with:
Special offers
Value propositions
Different CTA buttons.
Online and offline surveys
To find out why your customers are abandoning their carts, send out surveys and ask them which part of the shopping process they did not like or found difficult, and what you could do to improve your process.
A good way to get surveys done is by offering rewards or discounts. This will increase the number of customers taking your surveys.
Heatmaps and session recordings
Heatmaps and session recordings will help you understand how good your website's UX is.
It allows you to investigate:
The customers' purchasing behavior
Which CTA's are not working
The journey that your customers took on your website
Where you need to simplify your checkout process.
How to Decrease Cart Abandonment Rates
Here are some simple steps that you could follow to decrease cart abandonment on your eCommerce site.
Include progress indicators on your checkout page
A progress indicator will help the buyer to understand where they are in the checkout process and how much more they have to go.
Buyers might be more motivated to complete their purchase once they see how much they have already invested in the buying process.
Make it easy to navigate between the cart and the store
Most customers want to navigate between the cart and store quickly and effortlessly. Some websites also make it possible to check out directly from the product page.
Easy checkout is important.
Provide guest check out
Do not force buyers to sign up or create an account to check out.
Allow them to complete the purchase through guest checkouts.
If you want contact information and emails, prompt buyers to save their information on the confirmation page.
Offer different payment options
Allowing buyers only a single payment option puts unnecessary hurdles in the way.
There are different payment options including:
Digital wallets
Credit cards
Bank transfers.
Use email marketing for abandoned carts
A great way to get buyers to complete their purchase is through abandoned cart emails.
These emails are sent within a few hours or within a day or two after the shopper abandons their cart.
There are experts out there who can frame some of the best abandoned cart emails to get your buyer back on track and prompt them to complete their purchase.
Shopping cart abandonment is a very important metric for eCommerce retailers to keep track of, since a high rate indicates poor customer experience.
When we reduce this, it leads directly to more sales and revenue. Therefore, retailers must focus on optimizing the checkout flow to ensure less cart abandonment.