As your eCommerce business grows, the process of handling your business gets more complicated. This is when eCommerce automation software comes into use. It helps you to break down repetitive tasks and simplifies complexity and breaks down manual processes.
Email marketing automation is a part of eCommerce automation software, and it refers to software platforms and tools that are used to send multiple emails simultaneously.
Email marketing automation can help drive sales and improve your marketing process.
When it comes to choosing an eCommerce automation software for email automation, it can be difficult to choose the right one because there are plenty of options out there. Read on to find out more.
Why Do You Need Ecommerce Automation Software for Email Marketing?
Email automation can be used to complete the following tasks:
Autoresponders
Autoresponders send out automatic, yet personalized post-purchase emails to customers after they have placed their order.
You can also use them to send emails asking for product reviews, send exclusive coupons, and product recommendations, and so on.
Abandoned Cart Recovery
Abandoned cart recovery emails are very important as it nudges the customer to go back to your website and complete their purchase. Set up automatic emails for abandoned cart recovery.
Notifications
Use an eCommerce automation software to send automatic emails to send notifications to your customers, like notifications when a product is back in stock.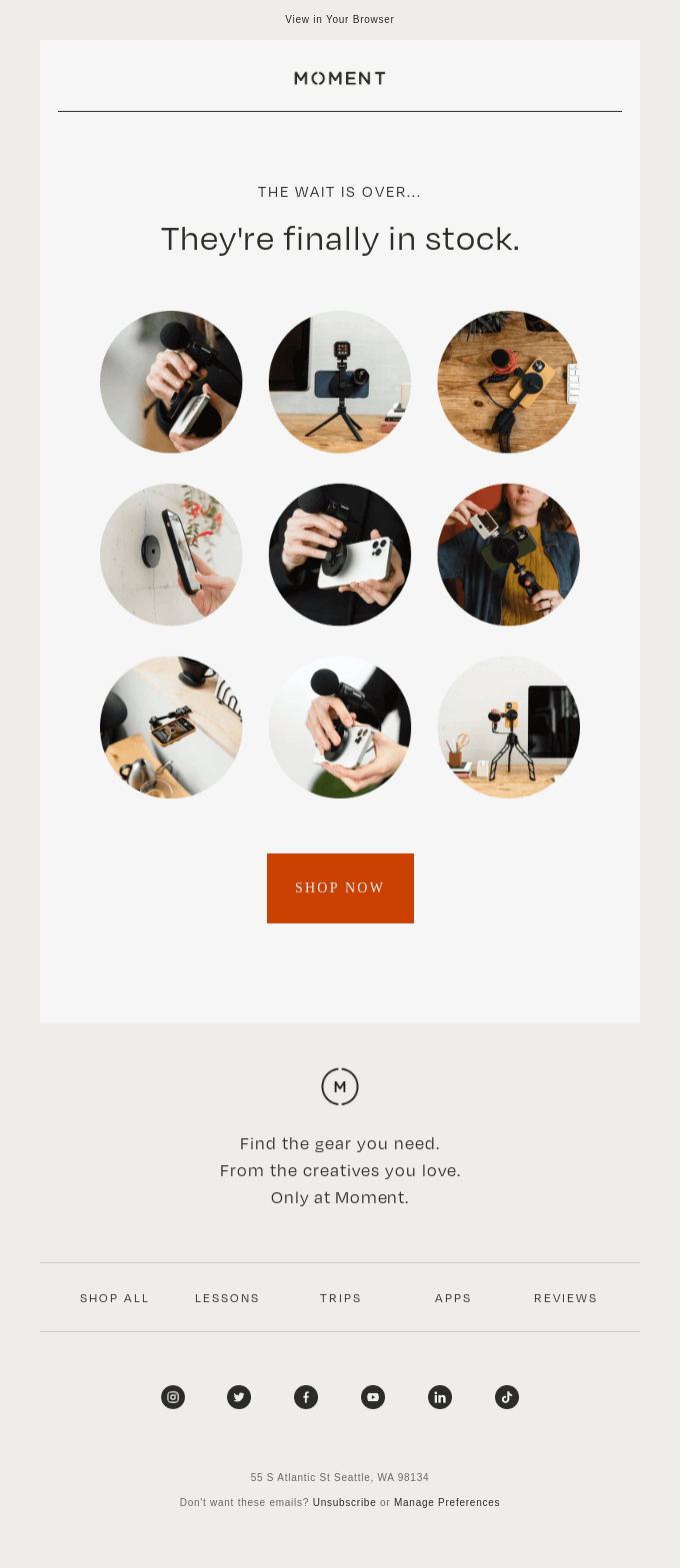 Reward Points Expiration
All customers like to be rewarded. If you use your email automation to send emails about your customer's rewards points, you can help grow your business and gather loyal customers.
How to Choose The Right Email Automation Software?
Choosing the right eCommerce automation software can be confusing. But if you keep the following types in mind, it will make it easier to choose the right email automation for your business.
User Interface
Before choosing a platform, the user interface is what you should first look at. Not all platforms are user-friendly. The best way to determine whether a platform has a good interface or not is to try out a demo.
When using the demo, you need to determine whether there is clear navigation. For instance, was it easy for you to create an email?
See if the titles are self-explanatory and whether contextual information pops up when you click on the title. Ask yourself how simple it was for you to complete a simple task.
Features
Each email marketing automation platform has its own features. Check to see whether the software that you plan to use has the features that you need for your business.
Find out whether you can integrate it with your technology and whether it has an open API (automation testing tools).
Customer Support
A good email automation software will have customer support so that you get help when you need it.
Technology is not perfect and you may have issues down the line. You should be aware of the kind of customer support available, how fast you can get an answer, and if there are other resources available.
Look For Reviews
Testimonials and reviews from other customers will give you a good insight into the platform that you want to use.
Find out whether the software is mostly used by B2C or B2B companies, how many people are using the platform, and what they have to say about it.
Pricing
Pricing differs from one platform to the next and most platforms ask for a certain price for a set number of contacts. Always look at the base price of the marketing platform and see how many contacts you can have.
Next, find out how much you might need to pay in the future based on how quickly your database grows. Also, look at the features and benefits that impact the pricing plan.
Setting Up
After you purchase your automation platform, you will need assistance in setting it up and getting it running.
Inquire whether there is any set-up fee and how much it costs, whether the process will happen remotely and whether you will receive extra help if you are migrating from another automation system.
What is the Best Email Automation Software?
Now that you are familiar with the features of a good email automation software, let's take a look at some of the current software that you can choose from.
Keap
Keap is actually a customer relationship management platform, but it has a great email marketing automation system. Keap includes templates for emails, quotes, invoices, automation, and workflows and it can be integrated with other business apps and tools.
The best part about Keap is that it has good CRM and automation. With Keep you can:
Assign tasks
Send messages based on triggers
Send personalized messages
Automatically gather new leads.
Keap helps you to easily manage your contacts and also reports revenues and analytics.
Sender
Sender is best suited for sending newsletters, triggered emails, automated follow-ups, and transactional emails. It is rated as easy to use and has:
Drip automation
Pop-ups
Advanced subscribers and campaigns management
Drag-and-drop design-builders and more.
It is great for small businesses that are looking for high deliverability.
ActiveCampaign
ActiveCampaign has a really good value for money because it offers different features and great pricing plans.
ActiveCampaign focuses more on acquisition rather than conversion but its simple platform has plenty of self-learning guides and resources.
The features that this email marketing platform offers are:
Drip SMS messaging
Email marketing
Contact lead scoring
Website and event tracking.
It is a good option for smaller businesses that are just starting out.
MailChimp
MailChimp focuses on email marketing, but it also offers website services, design services, CRM, and campaign services. There is a free option available and the paid version starts at $9.99 per month.
It is very easy to use and has DIY guides and customer support available all the time. Other features that MailChimp offers are:
Email marketing
CRM
Site tracking
Behavioral targeting
Website integration
Drip campaigns
Website visitor tracking
Forms
Landing pages, and much more.
Klaviyo
Klaviyo is a popular email marketing software that offers a seamless user experience. Several different features that it offers are:
Email personalizations
Product recommendations
Customer activity fields
Drag-and-drop email design
Responsive email templates
Website tracking
Pre-built autoresponders.
When it comes to choosing the best eCommerce automation software, you need to see if it is suitable for your own business. Use a platform that works for you, don't be afraid to switch if you need to!
Learn More
The Best Email Automation Practices and Examples for Shopify Stores
Email Marketing Automation: Best Practices
How to Improve an Email Marketing Automation System with an Agency
Hubspot for Email Automation: A Look at How to Use it, and its Advantages and Disadvantages
How to Set Up Your Email Automation: A Step by Step Guide
Use An Email Automation Benchmark to Understand Why Automated Emails are Useful
Popular and Efficient Email Automation Triggers