Email marketing software allows you to send a message to a big group of people while tracking real-time metrics like open rates, click-through rates, social shares, and unsubscribes, to name a few.
Some believe that email marketing is no longer relevant because of social media, yet studies show that it still provides the best return on investment from the eCommerce point of view.
Using an eCommerce email marketing software is the best way to reach out to your customers.
What is Ecommerce Email Marketing Software?
Ecommerce email software is used by businesses to improve the efficiency of their email marketing operations, manage mailing lists, and track the success of their marketing initiatives.
Email marketing software can also help with the:
Frequent creation of customer-focused newsletters
The maintenance of email templates for numerous campaigns or market segments
Continuing customer relationship management.
In simple words, eCommerce email marketing software aids in increasing user engagement, customer loyalty, sharing relevant information, announcing the best discounts, and increasing sales.
Important Features of eCommerce Email Marketing
Ecommerce email marketing is a marketing approach that involves sending emails to existing and potential customers to promote products from an online business.
Here are some of the important features of eCommerce email marketing.
Mobile optimization
Every year, an increasing number of people open emails on their mobile devices. Failure to optimize for mobile consumers will negatively affect sales and reduce your reach.
On smartphones and tablets, these features help consumers swiftly skim emails.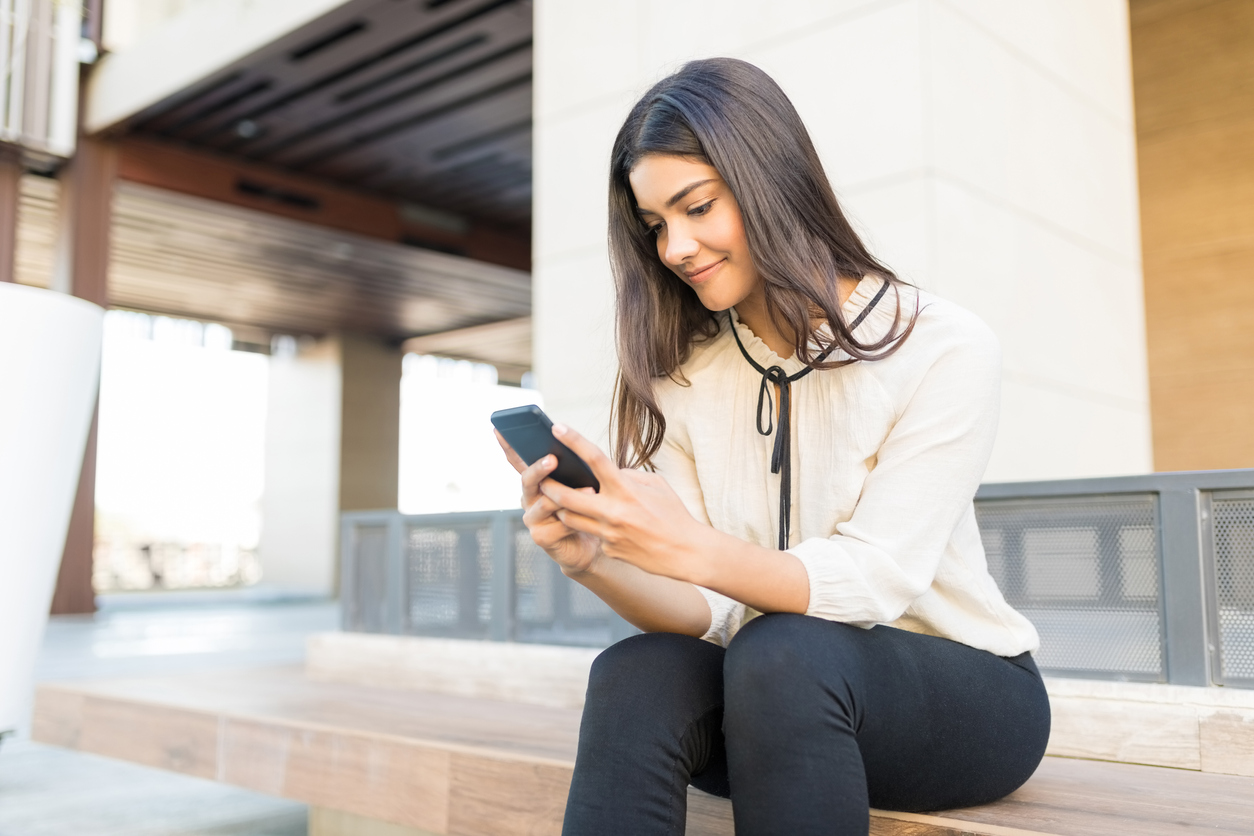 Scalable pricing
You don't want to spend a lot of money on an enterprise-level package if you're new to email marketing automation. If at all possible, look for a platform that offers a free trial or a money-back guarantee.
You should be extra cautious when signing up for a long-term membership, especially if you haven't used the service often.
Robust analytics
Data is at the heart of modern digital marketing, and different platforms provide varying levels of reporting functionality. Some of the most basic email marketing metrics to start with are:
Open rate
Bounce rate
Unsubscribe rate, and
Click-through rates.
Most eCommerce email marketing software providers include built-in testing tools, and A/B testing is one of the most effective methods to exploit these statistics.
Some even go so far as to support multivariate tests, which compare three or more variants at once.
Third-party integrations
Most businesses currently use a variety of applications and subscription services, so you'll want an email marketing platform that works with them.
Everything from audience segmentation and targeting to data reporting and social media messaging is made easier with seamless interfaces.
Customer service
When using your email marketing service, hopefully, you won't have too many faults or technical concerns.
If you're trapped without assistance from your supplier, you might not be able to swiftly handle these issues, slowing down your workflow and affecting outreach.
Look for a platform that offers live chat assistance, so you can submit a message and get a response right away.
Marketing automation
Ecommerce email automation can assist you, whether it is with thank you messages, or sending follow-up emails.
Some of the finest platforms make this even easier by providing a drag-and-drop interface that allows you to quickly create emails and schedule them to send in response to specific events.
Email surveys
Surveys are an underutilized tool for digital marketers, and your email marketing platform should make the process of creating and sending surveys to your audience as simple as possible.
Gathering feedback demonstrates to subscribers that you value their opinions and gives useful data to help you improve your marketing.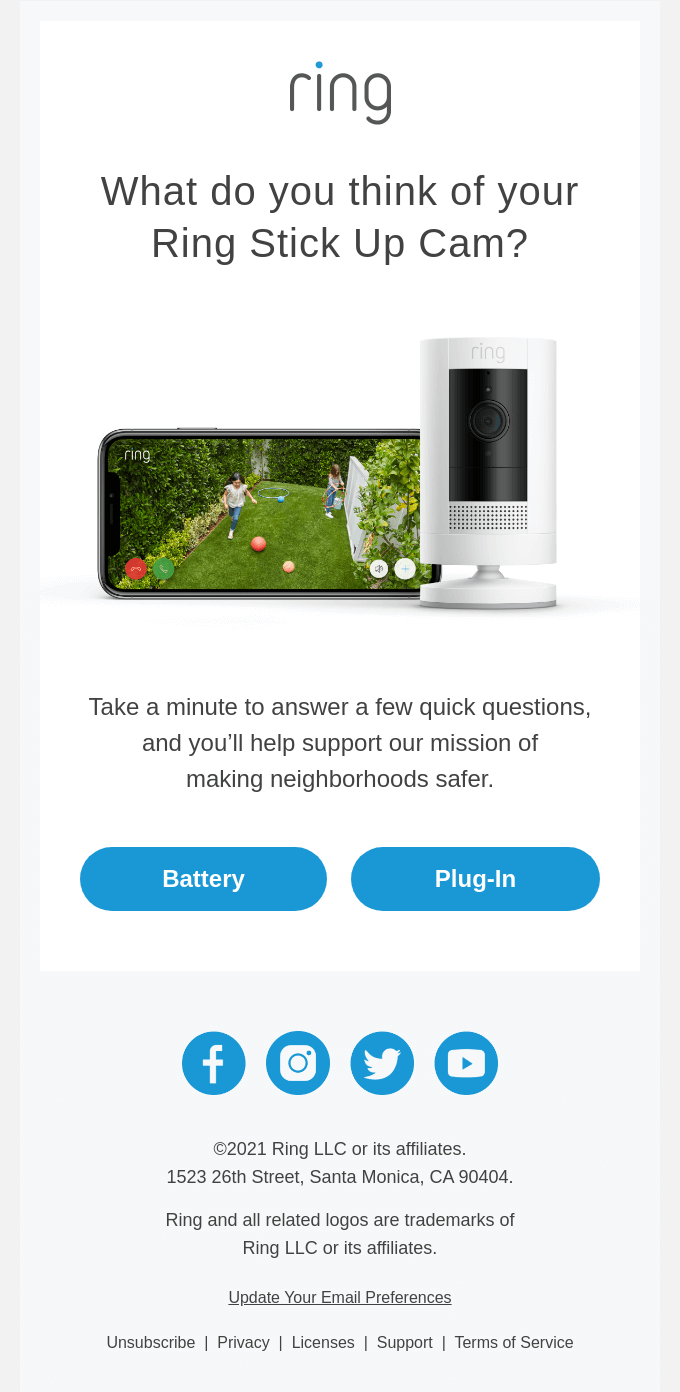 Best Ecommerce Email Software
Due to advancements in technology and consumer demands, eCommerce businesses' email marketing requirements are becoming more complicated.
Let's take a look at some of the best eCommerce email software.
ActiveCampaign
ActiveCampaign's marketing automation is useful whether you're a well-established company or just getting started.
You can use ActiveCampaign with Shopify to start campaigns, such as abandoned cart emails or a welcome series, or create a landing page in minutes, thanks to a library of 500+ pre-built automation.
You may also link all of your business tools using ActiveCampaign's over 850 pre-built connectors.
Deliver 1:1 communications to consumers based on previous experiences with your brand using one of ActiveCampaign's 125 email templates.
This email marketing platform also includes SMS marketing features, as well as Google Analytics and Facebook Audiences connections.
ActiveCampaign offers a 14-day free trial. You may upgrade to the Lite Plan, which starts at $9 per month if you like it.
Privy
Over 400,000 merchants in 180 countries utilize Privy, which has generated over $4 billion in sales.
Its range of solutions includes email marketing automation tools, as well as conversion and SMS technologies.
Custom storefronts are supported.
Exit intent, cart abandonment, cart value, and website behavior are all used to create automated campaigns.
Automated A/B testing to see how conversion rates are impacted.
Cross-sell emails with Add to Cart buttons are possible.
With newsletters, abandoned carts, purchase follow-up, and customer win-back emails, you can automate your email marketing.
For up to 100 contacts, Privy is free, with limitless pop-ups, hundreds of targeting criteria, and A/B testing. All conversion and email capabilities are available for a monthly fee of $15.
Drip
Drip gives you access to a world-class email and SMS marketing platform that allows you to create efficient drip campaigns with simple A/B testing, smart segmentation capabilities, and strong reporting.
Drag-and-drop design tools, pre-made mobile-responsive email templates, autoresponders, and a one-click interface with Shopify are just a few of the highlights.
Drip offers marketers customized marketing recommendations for your shop. Start with a 14-day free trial of Drip. Then, for $19 per month, upgrade to a premium subscription.
Klaviyo
Klaviyo is one of the most popular eCommerce email software and the most popular Shopify platform, with over 50,000 businesses utilizing it to deliver tailored emails, SMS messages, sign-up forms, and more.
It enables sponsored social advertising as an eCommerce-first email service. To identify more suitable consumers for your business, you may easily sync data to create Lookalike Audiences for Facebook and Instagram advertisements.
Pre-built forms, personalized templates, and automation let you get started with your campaigns quickly.
Sending tailored product suggestions and dynamic content based on previous encounters with your business is possible.
You may A/B test dynamic forms to enhance lead form conversions and optimize text.
Reporting that focuses on growth, including email and SMS performance metrics that can be seen at a glance.
With technologies like Facebook, ShipStation, and Smile, there are over 100 pre-built connections.
It is free until you have more than 250 contacts, after which you can pay on a monthly basis depending on the size of your contact list.
When choosing an eCommerce email marketing software, not only should you look for a solution that is more than just a fantastic email marketing service, but you should also look for a solution that is more than just a great email marketing service.
Klaviyo is a great software to use whether you are just starting out, or whether you are already an established business. Opt for a solution that is the finest email software for your business and clients.
Further Reading
Top 10 Email Marketing Service Agencies for eCommerce in the US
What Is the Best Time to Send eCommerce Emails
Email Marketing: the 10 Components for a Successful Email
Email Marketing Strategies For eCommerce: 8 Crucial Elements