I often receive calls from friends and messages from strangers asking me about my services. In general, the main questions are: "What do you do?" and "How can you help me?"
I typically ask them for more information, to learn where they stand, so I can explain how I can help them.
If it is somebody who just opened a store, and has less than a few thousand subscribers – it would be one explanation, and if it is a seasonal business with no eCommerce email marketing setup – it is a different story.
What Is eCommerce Email Marketing?
Email marketing (in my own words) – is the way to communicate with your subscribers and/or customers.
In general, when I say that I am an email marketing consultant for eCommerce, people instantly think that I am one of those spammers, who sends useless emails out of the blue.
No, that is not what email marketing is. We call those people spammers. 🙂 The true email marketing consultant helps eCommerce business owners to build strategic communication, tailored to specific customers.
Yes, it sounds great. But what does it mean?
Build Strategic Communication with eCommerce Email Marketing
You have your eCommerce store. It doesn't matter if it is a new or an existing one. Now, you need to tell people about your store. I am not an expert in driving traffic to sites, but in general, you will:
Do either Facebook or Google Ads (which means pay for your traffic)
Or create content that will drive people to your site organically. It means that people will find your store the same way you found this article (just stop for a second and think how you found it).
Let's assume you pay for the traffic to your eCommerce store. You already have people visiting your store. There are two possible scenarios after they do: They either buy or not buy.
So the first part of the process – is to drive traffic to the site.
The next stage of the funnel starts after people visit your site. Now, you need to "bribe" them to give you their email. This is where my job (or of any email marketing consultant) starts.
After potential customers visit the website, the goal is not to sell but capture their email. This is the ultimate goal.
There are many store owners who already do it on their own. They either have sign-up forms in the footer of their site, or they might have some pop-ups or exit intent.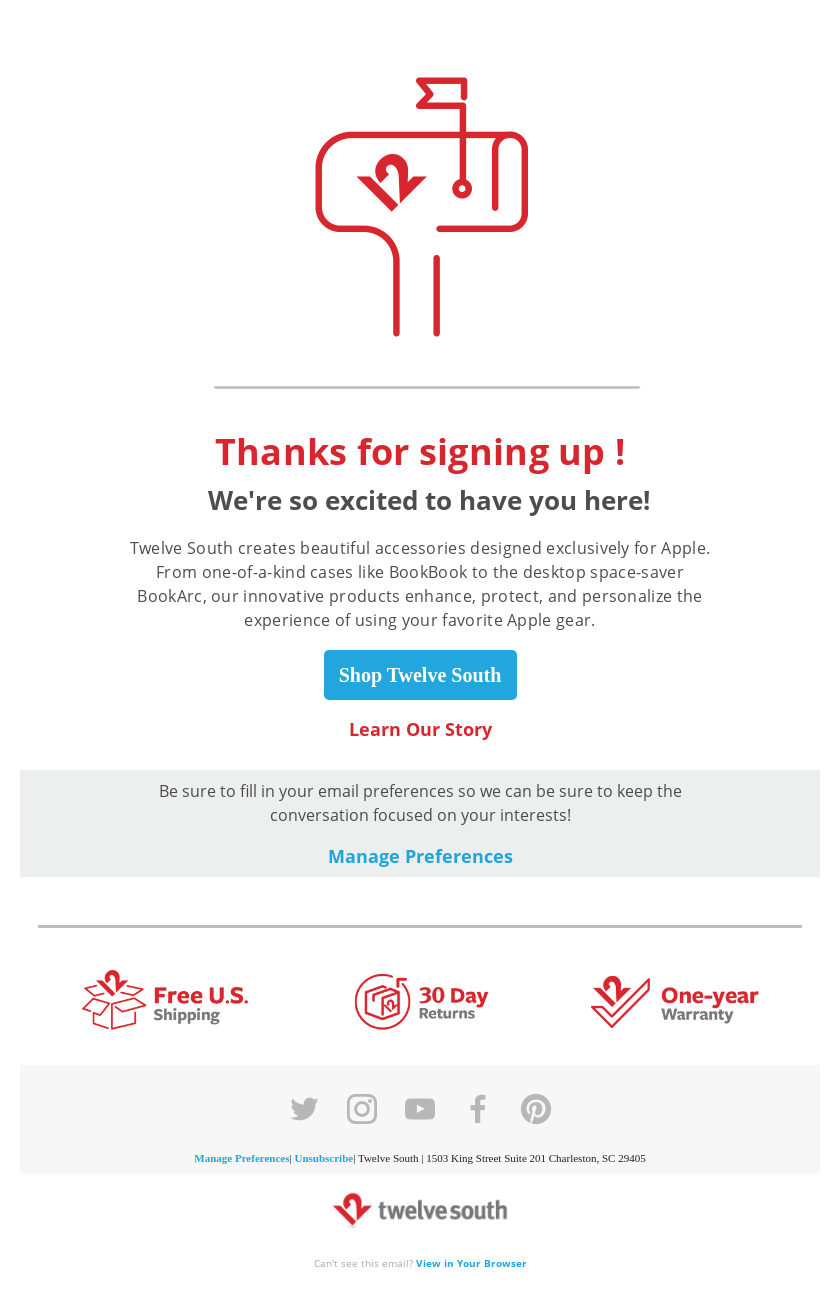 eCommerce Email Marketing As a Way to Build a Relationship with Customers
The communication after people sign up – is where the majority of eCommerce fails. This is where true email marketing starts: you want to set up automated communication with your subscribers/customers via email, such as follow-up emails after every purchase or welcome emails after subscription.
How would you feel if you subscribed to something and received zero help, instructions, nor guidance?
You want to create a strategic customer journey for your subscriber. If you would like to learn more, I highly recommend reading Never Lose a Customer Again by Joey Coleman. In his book, the author explains how to strategically serve your customers, so they come back to you over and over again.
Automated Email Marketing Is Even Better
Automatic emails have the best ROI (return on investment). You invest your money/time once, and they work 24/7 for you for free. It is like having a salesperson, who works for you for free (wishful thinking 🙂 ).
From my experience, the automatic emails for eCommerce brands generate around 10-30% of the total revenue.
In addition, if you drive paid traffic to your store, the value of the lead (subscriber) is much higher, as well as the conversion.
Let's say, if the visitors did not buy on day one after they visited your store, they might buy after the 2nd or 10th email.
You do not need to pay Facebook or Google to communicate with this customer anymore. It is your contact information now, and you can send them what you want as often as you would like.
→ Discover what is the best timing to send ecommerce marketing emails.
Importance of Email Marketing For eCommerce Stores
Email marketing for eCommerce is one of the most important components of success.
The advantages of employing successful email methods are numerous. As previously mentioned, it generates an additional 10-30% of revenue on average. It's difficult to ignore a sum of money like this.
Email marketing, with the right tool, can help you to:
Raise brand recognition, thanks to a unique email template
Create leads
Increase revenue
Increase website traffic
Create credibility
Build trust with your customers, starting with a thank you email for example.
How to Set Up An Email Marketing Strategy for Ecommerce
Here are some tried and tested methods to set up your eCommerce business for success.
Hire a consultant
An email marketing consultant's main goal is to assist you in generating more revenue or leads through email. In other words, they will know how to send email in a way that gets the job done.
The consultant, or the agency, will also be able to create effective and actionable email marketing tactics that provide results and offer value to your campaign.
Use an email marketing software
Email marketing software can help you manage your contact lists, develop and deliver attractive emails, and measure how many people opened and read them.
The good news is that getting started isn't expensive, and it's also not a difficult task. Many email marketing software include low-cost starting plans, and some even provide new client onboarding services.
Give out freebies
Your open rates will surge if clients realize you offer away prizes or freebies.
Every time someone reads your email advertising a product, there's a possibility they'll notice something else they want to buy.
Discount vouchers or free delivery might work just as well as giving away your stuff and cost less.
It would also be beneficial if you disseminated information. Free information, like tips, insights, and news, can assist clients in resolving problems and directing them to your products.
The more helpful the information you supply, the more likely your contacts are to read your emails since they have learned to anticipate it.
Personalize your emails
Readers expect a lot more than their name to be the sole thing in an email that is relevant to them. Communicate with your contacts with attention and provide value to everything you give.
Send them more information about a product if they engage with it. You'll get more clients who are devoted to your business if you can demonstrate to your audience that you care about giving them personalized content.

Make your business mobile-friendly
With mobile devices accounting for over 70 percent of email openings, if you're not optimizing for mobile, you're missing out on a major opportunity.
Because some companies utilize the wrong tools, or because they aren't aware of how to optimize them, many businesses commit minor formatting blunders.
Making it simple to add to a cart on a smartphone, for example, and developing an app to include calls to action that open it immediately are both beneficial to smartphone users.
Customers should be able to shop much more easily on the app than on a mobile browser.
eCommerce emails for marketing have a lot of promise. With the best practices, you can help you attract new consumers, keep existing ones, and increase revenue.
If you have any additional questions, feel free to ask in the comments below.
More on eCommerce Email Marketing
To learn more about the importance of email marketing for eCommerce, discover our podcast with our experts Vira Sadlak and Alissa Taggarts.
Frequently Asked Questions
When should I implement an email marketing strategy for my e-commerce?
As soon as traffic starts to come to your e-commerce website, as soon as users start to navigate through your online business, you need to capture their email addresses. You can't lose the opportunity to create a bond between you and these people that already shown an interest in your brand.
How does email marketing help with customer engagement?
By exchanging emails and taking the opportunity to introduce in a personalized way your brand and products, you will create a relationship with your customers. The more you personalize your email campaigns, the more the subscriber will feel as he is a part of your universe. As in every relationship, communication is key. And in this case, email marketing is the best communication channel.
What is automation in email marketing?
Automated email campaigns are the ones sent automatically with the help of email automation software. It doesn't mean that your email marketing strategy will become more robotic and distant. On the contrary, email automation helps with personalization, scheduling, and tracking, which brings more quality to your email sequences.