Today email automation is used by both small and large eCommerce businesses. Studies show that automation does not only help a business to work faster, but also helps to increase revenue.
One of the best tools available today is Salesforce. With Salesforce email campaigns you can set up quick and easy automation and reach a large audience easily.
Use this software's services to help track customer activity and market services to customers.
Read on to find out more about Salesforce,
The advantages of using this platform
Pricing
How you can set up your own email campaign.
What are Salesforce Email Campaigns?
Salesforce is a cloud-based software company based in San Francisco, California. It specializes in CRM (customer relationship management) along with marketing automation, analytics, and developing applications.
These services enable businesses to use cloud technology to better serve potential customers and partners.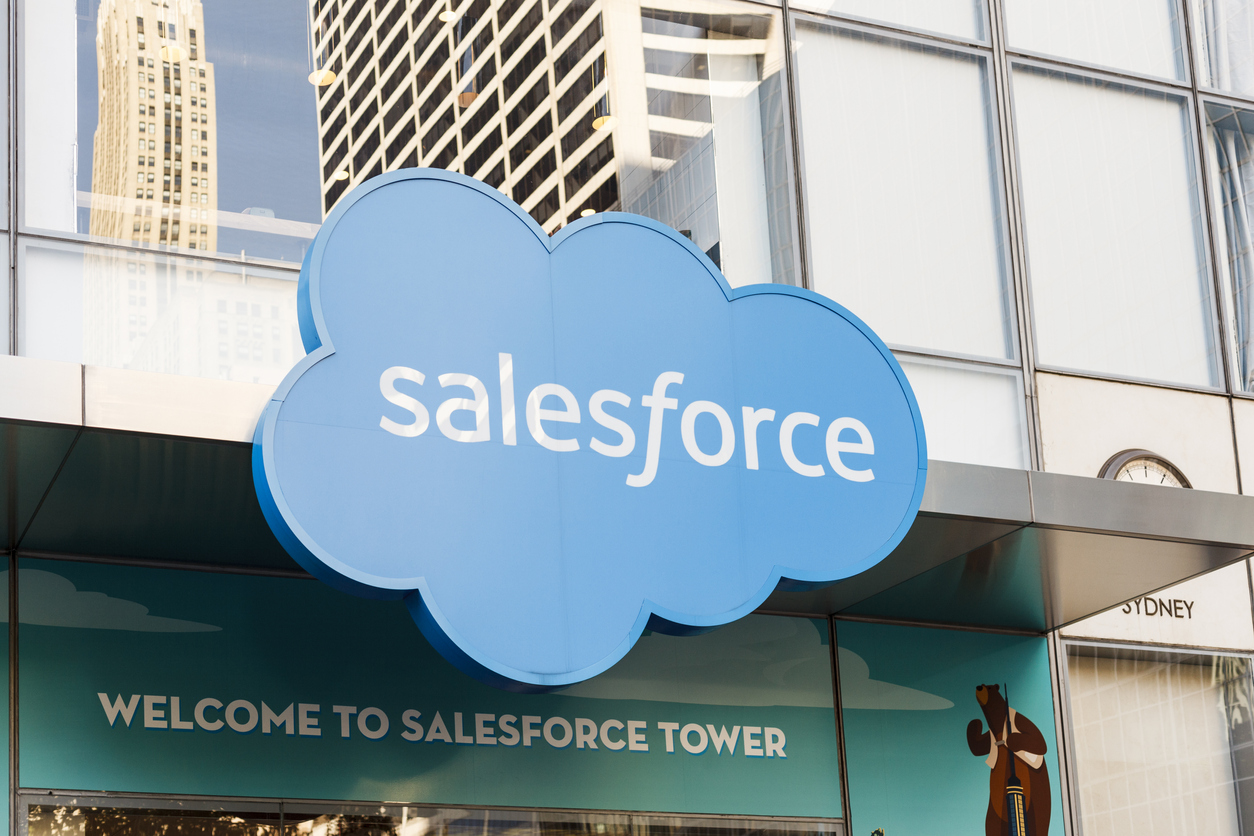 Benefits of using Salesforce
Send personalized and targeted messages based on segmentation.
Send a trigger message based on a customer's action.
Use data from a variety of sources and devices to make informed decisions.
Boost the output and income of sales personnel.
Automate administrative and repetitive duties.
Streamline the B2B and B2C purchasing processes.
Using simple drag-and-drop methods, you may quickly create mobile applications.
Pre-built components allow you to connect apps and data.
Integrate data from any source into a single view of the client.
Make the most of every email and boost ROI with built-in A/B testing capabilities and integrated predictive intelligence.
Continually improve the shopping experience for customers.
What is Salesforce Priced at?
| | |
| --- | --- |
| Type | Price |
| Salesforce Sales Cloud for the Essentials Plan | $25 per user per month |
| Salesforce Sales Cloud for the Professional Plan | $75 per user per month |
| Salesforce Sales Cloud for the Enterprise Plan | $150 per user per month |
| Salesforce Sales Cloud for the Unlimited Plan | $300 per user per month |
| Salesforce Service Cloud for the Essentials Plan | $25 per user per month |
| Salesforce Marketing Cloud | Starts at $400 per month |
| Salesforce Commerce Cloud | Available on Request |
| Salesforce Pardot Cost | Starts at $1250 per month |
| Salesforce Anywhere Cost | Starts at $100 per month |
Salesforce does not come with a free plan. The cheapest and most basic one is the Essentials Plan at $25.
Each plan comes with a different price and its own set of features. Select one that best suits the nature of your business.
Particularities of Salesforce Email Campaigns
Salesforce is one of the best options available when it comes to email marketing campaigns. Let's take a look at some of the features of Salesforce that helps distinguish it.
Easy integration
Salesforce is a platform that is very easy to use in email campaigns since their Marketing Cloud directly integrates with sales and service.
This enables you to get a complete picture of all your subscribers and you can also set up automatic delivery of emails that are relevant.
Salesforce also has tools and simple templates that you can use in your emails.
Personalization builder
One of the best features of using Salesforce for email campaigns is that it has a personalization builder that helps you to craft messages that are relevant to all your subscribers.
This will save you time in creating personalized and tailor-made messages for all your customers.
Easily track campaigns
Salesforce makes it simple to track your email campaigns from the moment they are launched to the moment they are completed.
With the built-in statistics of this platform, you may also reassess your results.
How to Set Up Email Campaigns in Salesforce
Setting up email campaigns in Salesforce is easy. With a few simple steps, you can get your campaign up and running.
Listed below are four basic steps for setting up a Salesforce email campaign.
Generate an Email Template
The first step involves generating an email template. To do this:
Click on your name then head to Set Up, and under Personal Set Up click on Email and head to My Templates.
You can create a new template or use a template that is already present.
You will notice that there is the HTML version of the template as well as the plain text version.
You could either edit the HTML version or edit the text version.
Here you can also Edit properties or Clone the template.
When editing you can select the Field Type and other details.
Create the Email Campaign
To create a campaign, head over to the Marketing Option in Salesforce.
Click on Campaigns and click on New to create a new campaign.
Add your campaign name, type, status, start date, and end date and make it active.
Fill in the description information and other information like: how many people you are sending it to, the expected response percentage, the expected revenue, the budgeted cost, and the actual cost.
Decide Who Will be Included
Now you need to decide who will be included in the campaign. With Salesforce Professional, you can send up to 250 emails per day.
Go to the Manage Members button and click on Add Members.
Next, you need to select either Leads or Contacts.
Next, using the Filter Criteria, you can select the contacts that you want to add to the campaign.
After you select the contacts from the list, click on Add with the Status button and select Sent.
Mass Email the Selected People in Your Campaign
Go to the Lead tab or Contact tab.
Scroll down to Tools and you will find Mass Email Contacts or Mass Email Leads.
Specify the recipients in the program.
Next, edit the mass email campaign.
Choose a camping name.
It is recommended to do a test mask email campaign before sending it to all your subscribers.
Once your test is successful, then you can send it to all your contacts.
Salesforce for email marketing is one of the most powerful tools you can use to grow your company. The platform provides real-time tracking and graphical reporting for every email campaign and transactional communication.
Get started with your email marketing campaign right away by selecting the most appropriate Salesforce plan for your organization.
Further Reading
How to Set Up an ActiveCampaign Email Sequence
Engage Your Customer With an Evergreen Email Sequence: Everything You Need to Know
B2B Email Campaigns: Strategy & Tips
How to Set Up a Hubspot Email Campaign