Are you prepared to take your online store to the next level? Chances are, you've undoubtedly considered employing email marketing to do this (if you haven't already!).
Email marketing is a terrific strategy to increase conversions, revenue, and repeat business for your store.
The icing on the cake, however, is that it is not only economical but also quite simple to implement – especially since the great bulk of your store's emails may be automated depending on consumer behaviors.
Of course, some email marketing platforms are more suited to your business needs than others — for example, those that provide direct connectors, enable you to send triggered emails (e.g., abandoned cart campaigns) and enable you to access your shop data directly from inside your email marketing tool.
So, what are the finest email marketing tools? In this article, we will compare the newly announced Shopify Email vs Klaviyo.
What is Shopify Email?
Shopify launched its own email marketing app in November 2019 and is offering it for free with all plans.
With this new addition to Shopify's marketing toolbox, many of us are left wondering how it will compare to our existing autoresponders.
Because Shopify Email is currently in beta, we don't have a lot of information on the platform's stability.
But we already know that Shopify Email allows you to:
Build, manage, and track email marketing campaigns directly within Shopify Marketing
Create your next marketing campaign like a breeze thanks to highly configurable email templates, current brand assets, and product material from your store
Send emails using your domain name with little to no setup
Track your campaign metrics, such as email open and click-through rates, as well as the number of goods added to carts and invoiced.
What Is Klaviyo?
Klaviyo is a marketing automation platform that provides internet businesses with the tools they need to build meaningful consumer interactions.
Klaviyo's offerings, which range from customized Messaging services to social advertising, system integration, and more, help eCommerce firms scale and flourish.
As an ESP specifically designed for online stores, Klaviyo offers robust features to help you sell, not just send emails.
In case you're also looking to connect with your customers through SMS, Klaviyo provides an SMS platform that works in sync with your emails, for even better results.
When it comes to email marketing software, we strongly recommend Klaviyo. But let's see if we are still convinced in Klaviyo's superiority after comparing Shopify Email vs. Klaviyo.
Klaviyo Email Marketing vs Shopify Email: the Comparison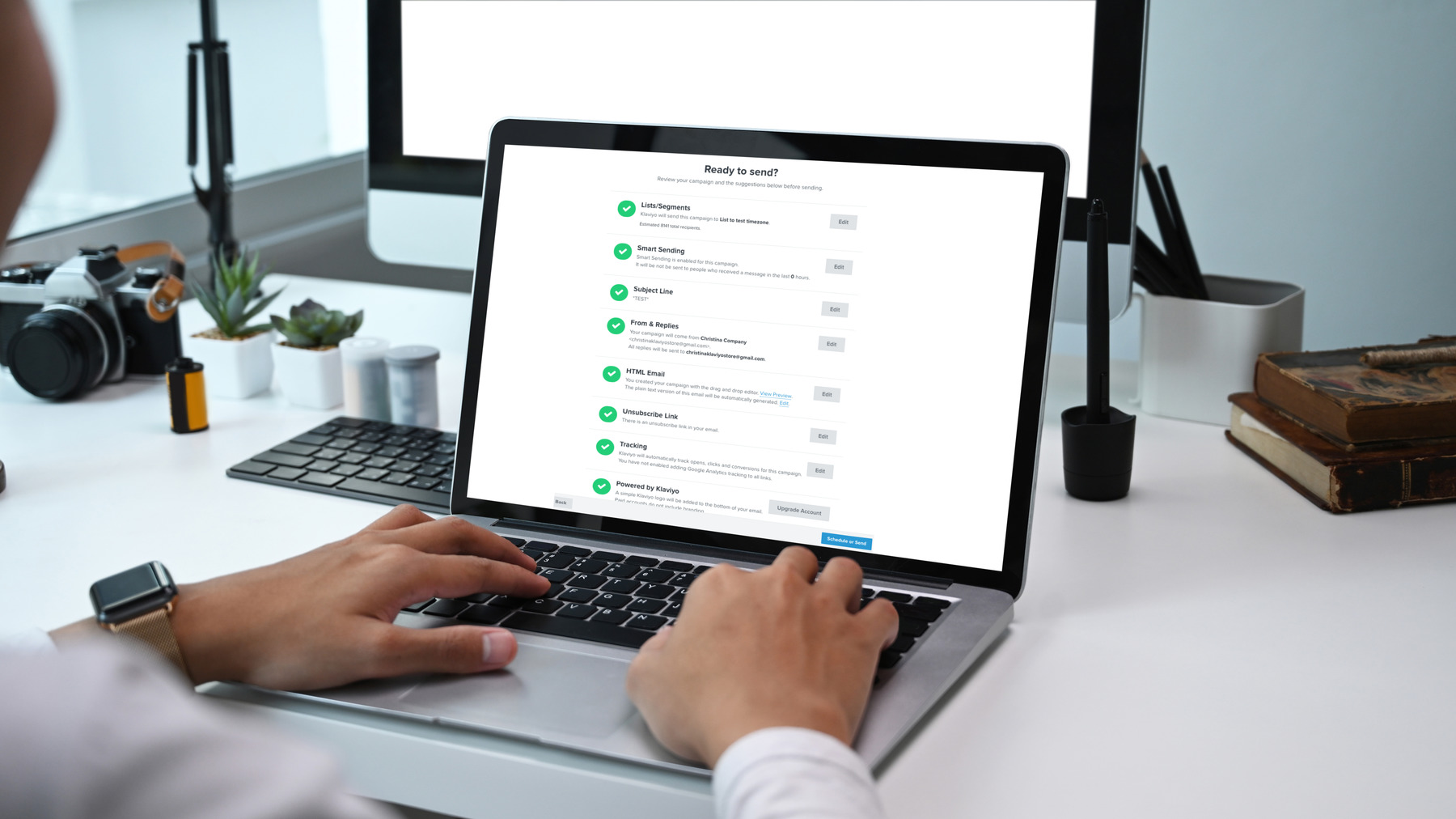 Let's compare Shopify Email vs. Klaviyo based on the following criteria:
Structure of pricing
Access to Shopify data
Segmentation
Pre-built templates
Analytics
Web-tracking
Individualization
Structure of Pricing
| Name | Up to 1,000 contacts | Up to 5,000 contacts | Up to 25,000 contacts |
| --- | --- | --- | --- |
| Klaviyo | $30 | $100 | $400 |
| Mailchimp | $52 | $79 | $230 |
| ActiveCampaign | $49 | $135 | $319 |
| Omnisend | $20 | $60 | $240 |
| Drip | $29 | $89 | $369 |
| Convertkit | $29 | $79 | $199 |
Klaviyo's price structure grows with your company.
Their entry-level plan starts at $20 per month and lets you have up to 300 contacts and send unlimited emails.
Your monthly expenditures will rise as your list increases, which isn't a big deal until you get to the tier we're now in, which is $600 for up to 36,000 contacts.
→ Klaviyo pricing is the most transparent on the market according to our research. Discover our article about Klaviyo pricing for more information.
Shopify email allows you to send a total of 2,500 emails per month for free. If you surpass that number, then you'll be charged USD 1 for every 1,000 emails sent.
Access to Shopify Data
Klaviyo claims to have even more access to Shopify Data than even Shopify Email.
With its one-click Shopify connection, Klaviyo assists Shopify merchants in increasing sales through hyper-targeted, highly relevant email, Facebook, and Instagram marketing.
Because of this, Shopify stores earn $85 for every $1 spent on Klaviyo.
Segmentation
When you initially create an account with Klaviyo, segment suggestions are built-in.
They don't bring addresses in automatically unless you allow, but they do make it exceedingly simple to import contacts.
With Klaviyo, segmentation is limitless; you can segment consumers based on:
Behavior
Properties
Prior campaign participation
Facebook custom audiences.
Shopify will automatically classify people based on specified criteria, such as:
New clients
Customers who return
VIP clients
Customers from the surrounding area.
It's unclear whether there are plans to integrate with social media, but given that they have a Google account, we don't think so.
Pre-built templates
To get started, Shopify Email provides a few templates.
For brand consistency, Shopify will automatically extract your logo, items, and shop colors into a template that fits your store's theme.
On the other hand, Klaviyo:
Provides you with a large library of beautiful pre-built email templates from which to choose
Search through various options to find the ones that best suit your brand and product offering
Give you the opportunity to use the design editor to customize your colors, themes, fonts, and pictures.
It's easy to find the right profile for your brand with Klaviyo without wasting time designing a template from scratch.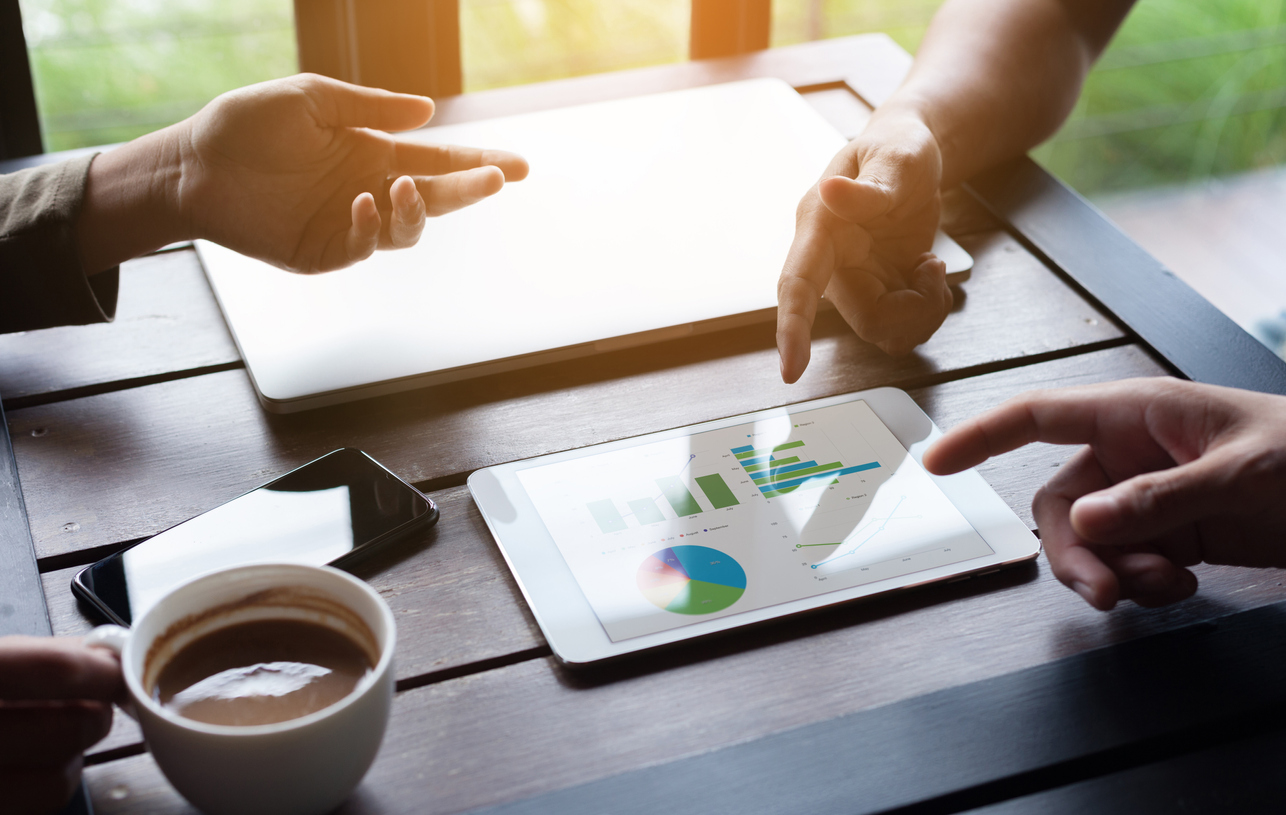 Analytics
Klaviyo provides basic statistics based on:
Campaign
Flow
Performance data.
They intend to implement analytics at the customer and SKU levels.
Shopify will give more detailed statistics because they have a complete picture of everything that occurs on your site.
Their statistics will include not just email openings and click-through rates, but also products added to the cart by email recipients and products purchased by email recipients.
Web Tracking
Klaviyo embeds a piece of code on your website, allowing them to track visitors and send personalized campaigns to those who have or have not taken specific steps.
→ Watch our video tutorial on how to check if your web tracking is working.
Because Shopify has direct access to your site and all users who visit it, they, too, will be able to obtain data on customers based on their actions on your website.
Individualization
Klaviyo allows you to create emails by dragging and dropping dynamic drag-and-drop blocks for:
Order details
Cart contents
Promote products
Custom feeds.
You can even hide dynamic data blocks based on the characteristics of the recipient.
Shopify likewise has a dynamic building block that can be used to create emails.
They entice people to buy your products, collections, and sales. We're not sure if you can customize these blocks based on recipient characteristics just yet.
Klaviyo vs Shopify Email: Overall Consensus
Keep in mind that Shopify focuses on website construction rather than email newsletters.
As compared above, their email builder is somewhat limiting; there are just a few basic templates to pick from and the modification choices (font, content blocks, and button styles) do not provide much creative flexibility.
Still, if comparing Shopify Email vs. Klaviyo, Shopify appears to be more user-friendly for novice business owners than Klaviyo.
With Klaviyo, you can save time while earning money thanks to their one-click integrations, strong automation, and simple segmentation capabilities.
How Does Klaviyo Work With Shopify?
So, if I choose to use Klaviyo instead of Shopify Email for my email marketing workflows: how do I make it work with my Shopify store?
You simply need to add the Shopify integration to your Klaviyo account.
This way, you can:
Bring your customer profile into Klaviyo
Bring your order data into Klaviyo
Reach customers with targeted messaging.
Benefits of Klaviyo Shopify Integration
You can deliver highly targeted emails to your consumers
You can track and analyze campaign metrics
You can set up automated email flows
You can add SMS marketing to your workflows.
How to Integrate Shopify into Klaviyo
Here is a step-by-step guide to help you add the Shopify integration.
Open your Klaviyo account
Go to the Integration tab
Find the Shopify Integration and click on it. You will be redirected to the Shopify Integration page
Copy/paste your Shopify store's URL
Configure settings according to your needs
Install the Klaviyo Email Marketing for Shopify app to connect your Shopify store and your Klaviyo account.
Now you can send Klaviyo automated emails using Shopify relevant data, such as customer behaviors and customer purchases.
With this information in hand, you can set up the perfect timing for your emails, adapt the content to the customer's preferences, and follow-up customers' actions on your store.
With Klaviyo Shopify Integration, you'll have access to the best Klaviyo features, and keep your email flow smooth and well-targeted.