Are you the owner of an eCommerce business? In that case, you will need to create an email campaign that your subscribers will love.
A good email campaign keeps present subscribers hooked, will gather new subscribers, and eventually result in brand loyalty and an increase in sales.
An email campaign is a set of individual emails that are sent to an audience over a period with the target of getting a reaction from subscribers.
Read on to find out more about email campaigns, the different types, and how you can create them.
Email Campaign and Email Sequence: Difference and Similarity
An email campaign and an email sequence are quite similar. However, there is a small difference between the two.
What Is an Email Campaign?
An email campaign is a single email that is sent out to your subscribers. This email could be a regular broadcast email to all your subscribers or it could be part of an email sequence. A broadcast or a regular email is not a part of an email sequence and is usually sent at a specific date and time.
Email campaigns can also be set up using triggers. For instance, you can enable your consumers to automatically get Email 2 of your campaign, only if they open Email 1.
Email Sequence: Meaning
An email sequence on the other hand is a series of multiple email messages that you can send to your subscribers over a time period.
For instance, you can create an email sequence that is 7 days long, and each day your subscriber can get one email.
An email sequence is usually based on triggers. An example would be setting up an email sequence for abandoned carts.
The similarity between an email campaign and a sequence is that both are fully automated and they reach multiple users at once. Setting it up is easy when using the right email campaign templates and software for your business.
Types of eCommerce Email Campaigns and Email Sequences
There are multiple types of email campaigns that you can create depending on the type of business that you have and the interaction with your consumers you may choose to send either or more of the following email campaigns or email sequences.
Email Drip Campaign
An email drip campaign is a series of emails that are sent to people to motivate them to take a certain action. Based on their actions, you can choose to send them a certain number of emails at a certain frequency.
Drip campaigns can be personalized and sent on different occasions like when a person:
Places an order
Signs up on your website
Has an abandoned cart.
Email Follow-Up Series
A follow-up series is sent when you need information from a consumer or when you want to request a meeting or schedule a call.
A follow-up email acts as a reminder for a previous email.
Salesforce Email Campaigns
Salesforce is a cloud-based software that specializes in:
CRM
Marketing automation
Application development
And analytics.
It is very simple to create email marketing campaigns with Salesforce because Salesforce uses the Marketing Cloud system.
It also has a personalization system, and you can easily track your email campaigns with built-in statistics.
Email Nurture Campaign
An email nurture campaign is a part of inbound marketing. The main aim is to convert leads. These campaigns are sent to both B2B as well as B2C customers.
A nurture campaign engages with its audience in a nurturing and organic way. The email may answer questions or provide them with useful information.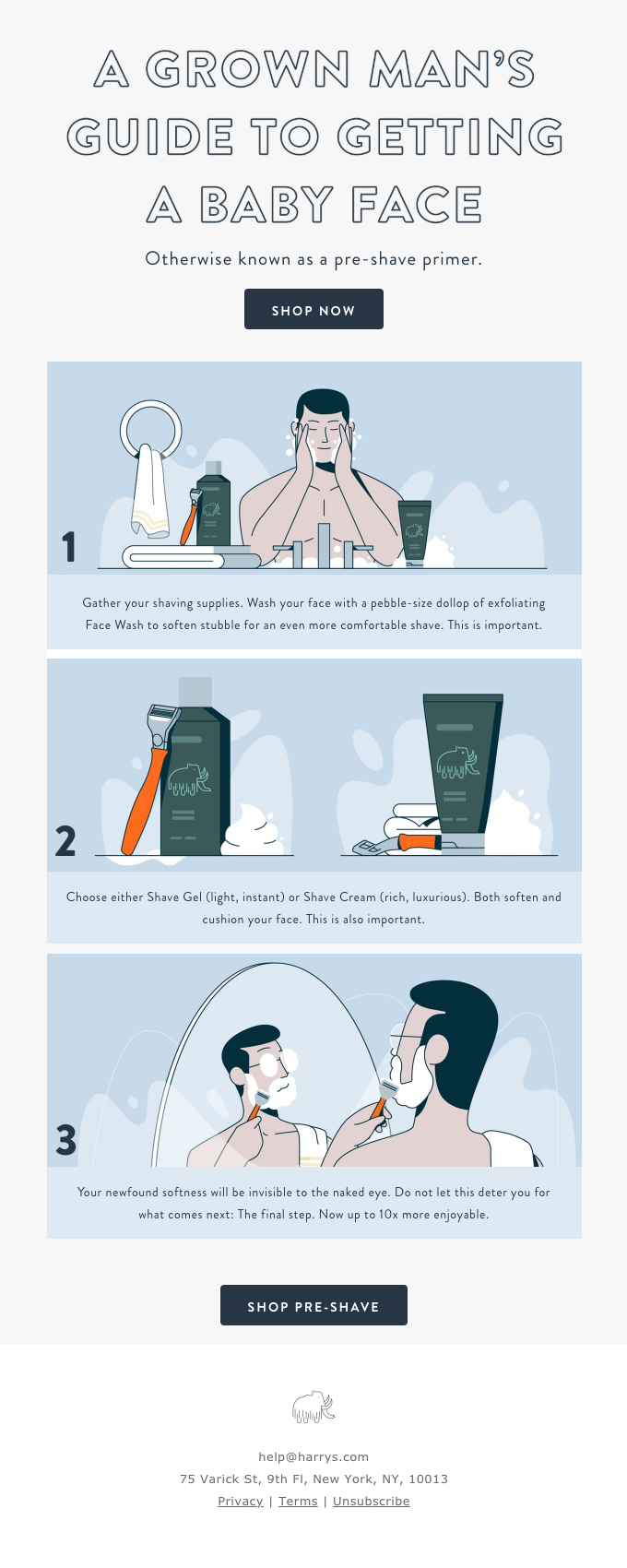 Re-engagement Email Campaign
A re-engagement email campaign is sent to reignite the interest of inactive subscribers. These subscribers were interested in your emails and used to interact with you earlier.
If subscribers do not interact even with your re-engagement campaign emails, you can clean your list by removing them from your subscriber list to improve your engagement rates.
Cold Email Marketing Campaign
Cold email marketing is a method of communicating with prospective customers, using email as the primary medium.
A successful cold email campaign is one in which your email is not only read by your prospects but also results in some responses.
When done correctly, cold email marketing may be a terrific approach for businesses to reach out to potential customers. A response rate of around 20% would be a good rate to achieve in order to kick-start your marketing campaign.
B2B Email Campaigns
Business-to-business or B2B email marketing is an approach in which you send emails to businesses rather than to individual customers. It aims at selling your products and services to other businesses.
These eventually boil down to sending the correct emails to the right businesses in order to expand your network.
Welcome Series Email Campaigns
A welcome series is a sequence of emails that you send to your subscribers once they sign up for your email list.
The main goal is to familiarize your subscribers with your brand and introduce yourself to them.
A welcome series can be used to:
Increase brand awareness
Relate important information
Build brand loyalty
And so on.
Evergreen Email Sequence
Evergreen emails are an automated and pre-established chain of emails that is sent to new leads. You can send them to your leads at any point.
These emails are not bound by time, dates, or particular promotions. This email sequence can be used over and over and when crafted correctly it can be used for months and many years.
Launch Email Sequence
A launch email sequence is a series of automated emails that are sent to subscribers when a new product or service is launched.
A launch email sequence is meant to inform existing and new customers about a new product, build anticipation and excitement and send personalized and targeted messages.
They are many in number (as many as 30) and sent to subscribers consistently over a period and suggest that the receiver takes a certain action.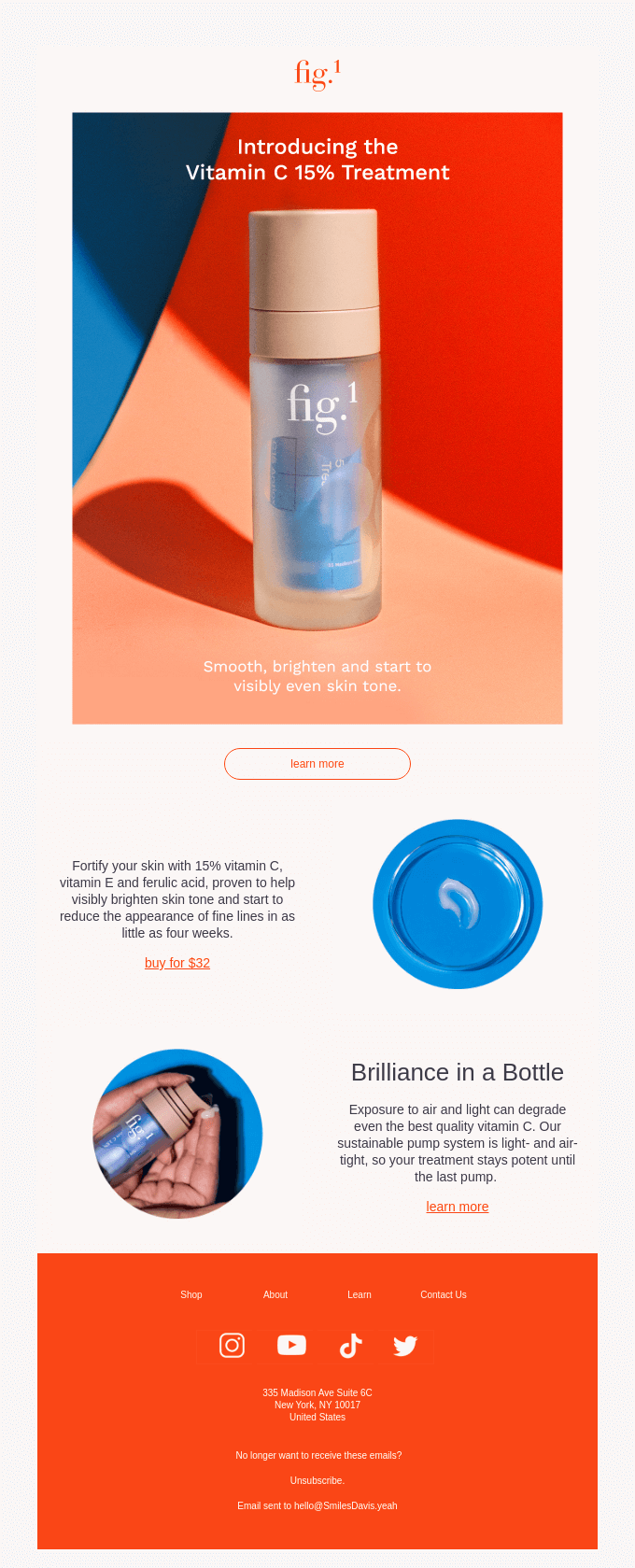 Abandoned Cart Email Sequence
An abandoned cart email sequence is an excellent way to recover sales for your eCommerce brand.
According to research, abandoned cart emails account for at least 70-80% of revenue.
A good abandoned cart email sequence should include at least three emails. They should be sent on time and optimized to be viewed on various devices.
How to Create an Email Campaign: Simple Step-by-Step Guide
Creating an email campaign is easy if you follow a few simple steps. Here are a few email campaign best practices.
Set goals
Before you start an email campaign, decide what you want to accomplish by setting a goal. These could be one or more of the following:
Drive more traffic to your website
Increase sales
Welcome new members
Give out important information
Promote your products and services.
Choose a marketing platform
There are different email campaign software platforms widely available. Depending on your goals and brand you need to find one that will fit your needs.
Examples of email marketing platforms are:
Klaviyo
MailChimp
HubSpot
Active Campaign
And so on.
Build your email list
Creating your email list is time-consuming but necessary. An email list is important because it will form your target audience.
You can choose to buy an email list but you should grow it organically as this is a good way to reach people who genuinely want to receive your emails.
Build your email list by:
Obtaining people's email accounts
Using CRM software
Requesting for new emails on social media and your website
Contact management systems
E-commerce systems.
Segment your list
Once you have an email list segment it on the basis of:
Demographics
Past purchases
Buyer behavior
Geography
Email management
Expressed interest.
Create your email campaign
Creating an email campaign using an email marketing platform is easy as your provider will guide you through each step.
Most email campaign providers offer templates and guidance as to where you should place your CTAs and headers.
Enable autoresponders
An autoresponder is used to automatically send emails. These are triggered by specific actions or can be based on time.
An autoresponder is used to:
Build trust
Nurture leads
Convey important information about services promotions or products, and
Provide confirmation that data was received.
Enable tracking
Email tracking is used to increase email conversions and improve engagement.
With tracking, you can optimize your email campaigns and find out how your email campaign is being received by your subscribers.
A few metrics you can track are the:
Open rate
Click-through rate
Unsubscribe rate, and
Bounce rates.
Once you have created your email campaign, choose the best time to send your email campaign and keep track of how they are running.
Don't be disappointed if they do not run well at first. Look for areas where you can improve and you will soon understand how email campaign management works.
What Email Campaign Software Should You Use
With an intuitive user interface, good email marketing software should allow you to build engaging email newsletters.
Your email marketing software should make managing your contact list, segmenting consumers into groups, and tracking the success of your email marketing campaigns simple.
Most significantly, good software also keeps your email campaigns out of the spam folder. The following are four of the most popular email campaign software:
Mailchimp
Mailchimp is one of the most widely used email marketing service providers in the world, owing to their free email marketing service plan, which allows you to send 12,000 emails to up to 2,000 subscribers.
Creating an email sequence on Mailchimp is easy and their paid plans begin at $10 per month for up to 500 users and rise in price every 500 subscribers.
Mailchimp has a:
Drag-and-drop email builder
Autoresponders
Contact segmentation into groups, and
Simple analytics tracking.
ActiveCampaign
ActiveCampaign is a cloud-based marketing and automation software that offers:
Email marketing
Live chat messaging
Lead scoring and web analytics and
CRM.
It is different from traditional email marketing and CRM platforms because it features Customer Experience Automation or CXE.
The ActiveCampaign email sequence is easy to set up and with ActiveCampaign you can integrate with more than 850 applications including Shopify, Gmail, Facebook, Salesforce, and more.
Klaviyo
Klaviyo is one of the latest marketing platforms and has several email campaign benefits. Klaviyo offers customer service and support links.
It has integrations with Shopify and Facebook. You can personalize and segment your emails, sign up for automation and use Klaviyo's smart features to improve your performance.
Klaviyo is great for the following:
Email
SMS
Automation,
Templates and forms, and
Social media audiences.
HubSpot
HubSpot was founded in 2006 and it provides tools to help with:
CRM
Content management
Lead generation
Social media marketing
SEO content
Live chat, and
Customer support.
You can integrate HubSpot with salesforce.com, Microsoft Dynamics CRM, NetSuite and also use third-party extensions and templates.
The HubSpot email campaign is one of the best and the platform offers online resources and consulting services where you can learn how to use the platform and improve your eCommerce marketing at the same time.
Email Marketing Campaign Design
When it comes to email marketing, you will get good results only when you design your campaign well.
An email campaign design can change the impact it makes on your audience no matter what your email is about and how big or small your brand is.
Customers get plenty of emails each day and if you want your email to stand out from the rest, you have to make sure to make it attractive by using the right design.
This includes formatting your emails, using the right font, placing your brand logo at the right place, using CTAs, and social network links.
Tips for a good email campaign design
Formatting and structuring your email campaign is an important part of a good design. Avoid heavy text and use images that are eye-catching.
Use personalization and catchy subject lines along with good CTAs.
Create good content to engage the reader. It would be helpful to hire the services of a professional who can create your email marketing campaign for your brand.
Don't forget to highlight your brand by using your brand colors, logo, and slogans.
Optimize your email campaigns for all devices including mobiles and tablets other than desktops.
Email campaigns are relatively simple to set up and it provides complete control and allows you to communicate directly with your customers.
It's critical to realize that your email campaign success is determined by the email marketing software you use, your budget, your email campaign strategy, overall design, targeting your subscribers well, and using the right campaigns at the right timing.