If your next marketing gimmick incorporates text messaging, you know the drill.
It is now time to use the best eCommerce SMS marketing software.
SMS marketing is sending marketing communications to clients using mobile text messaging. You may communicate with clients through one of their most intimate contact points—their cellphone number—with the aid of SMS marketing software.
We can see that SMS is gaining traction: more and more eCommerce companies are seeking the optimum situations for incorporating this short text message channel into their communication operations. And there are certainly valid reasons for this. You may use SMS marketing software to distribute offers, promote product launches, send transactional emails, and segment your subscribers depending on their reactions.
Aside from the fact that most nations have at least 83 percent mobile phone penetration (and up to 94 percent in advanced economies), the brief format of text messages is simple to digest. As a result, it is a useful platform for conveying time-sensitive messages. Furthermore, since it is easy to reply, two-way SMS marketing is a good approach to improving CRM and increasing consumer engagement.
Top 10 SMS Marketing Software and Services
Trying to decide on a text messaging service?
We've studied what works for effective SMS campaigns that generate revenue along the road.
We've tested and researched the best SMS marketing software on the market today to make your decision easier. We'll go through the significant features and provide suggestions based on our expertise, usefulness, and pricing.
Let's get right into it!
1. Klaviyo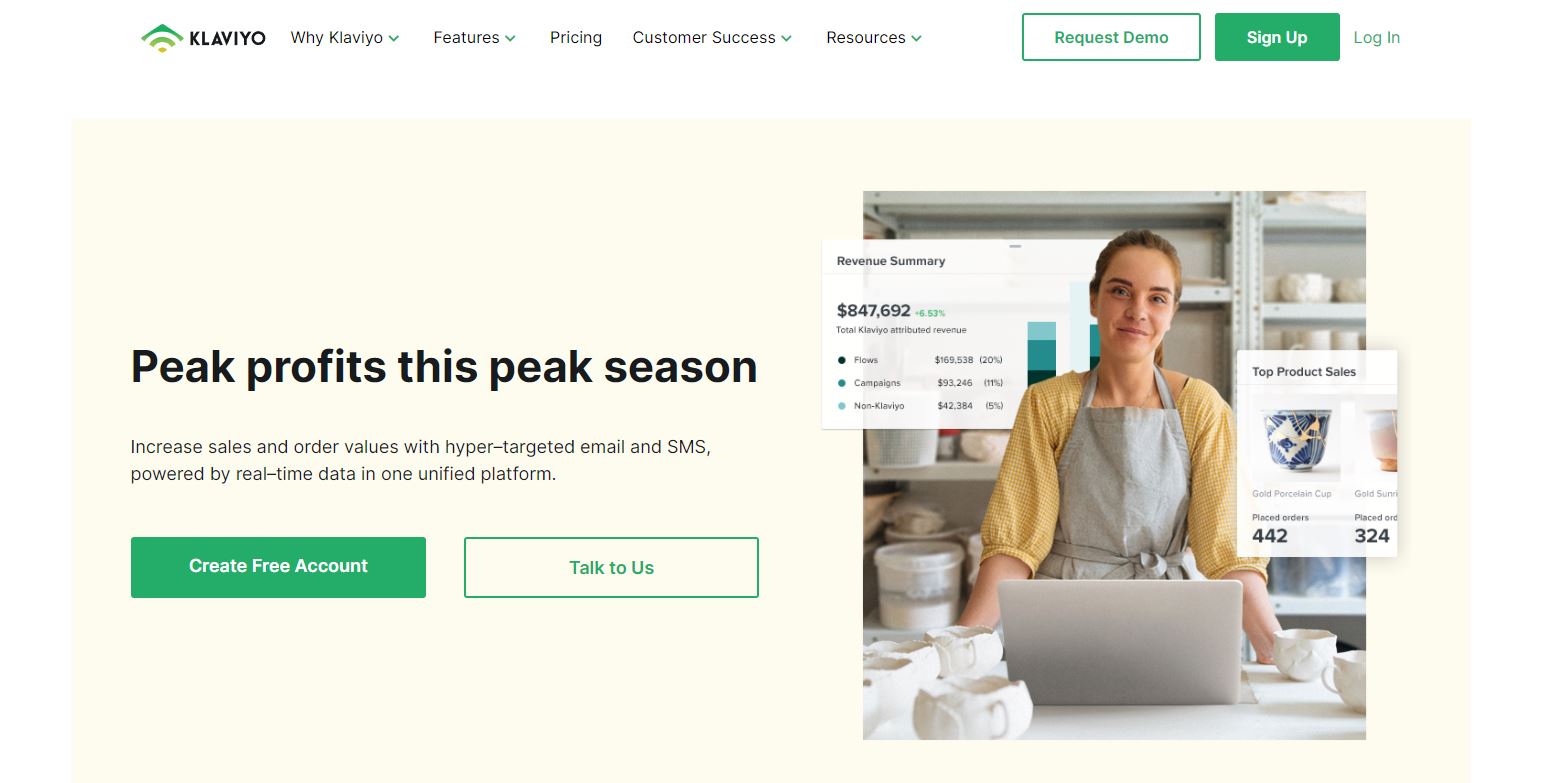 Klaviyo's business SMS marketing technology combines advanced personalization's efficiency with the immediacy of text messages.
Klaviyo offers ready-to-use SMS templates, SMS A/B testing, and other capabilities that can assist your owned marketing drive sales with simple reporting and analytics.
2. Postscript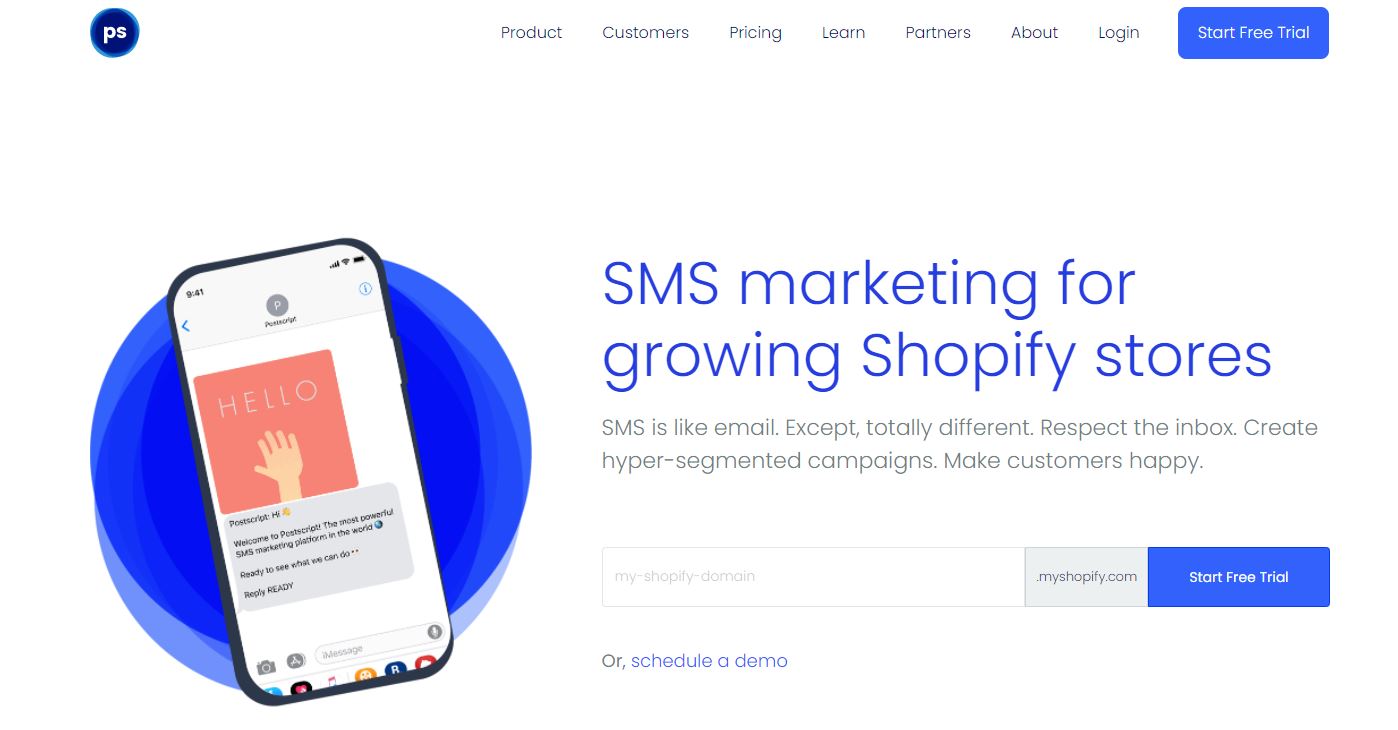 Thousands of growing Shopify & Shopify plus stores rely on Postscript to manage their SMS marketing.
Your team will be able to grow a TCPA-compliant subscriber list, use Shopify data to create targeted text marketing campaigns, have two-way interactions with customers, and open a completely new marketing channel that will produce big-time ROI for your business.
Postscript SMS instantly syncs your Shopify store data and activates basic text marketing automation like abandoned cart recovery, shipment notifications, welcome series, and loyalty incentives to boost your sales.
3. Attentive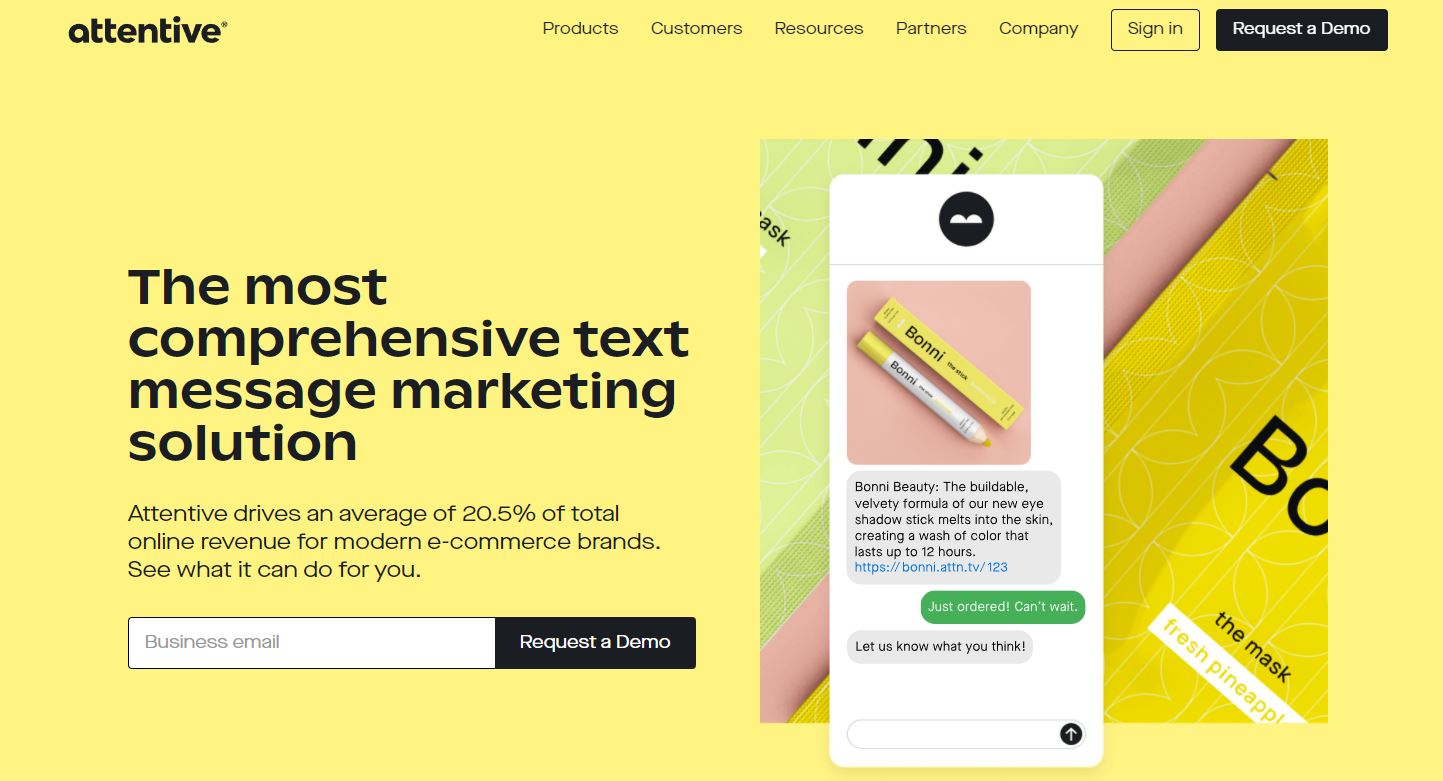 By developing meaningful SMS experiences, Attentive® is the most comprehensive text message marketing solution, driving 20.5 percent of total online revenue for organizations. Attentive allows businesses to send interesting text messages to each subscriber automatically using real-time behavioral data.
4.  SMSBumb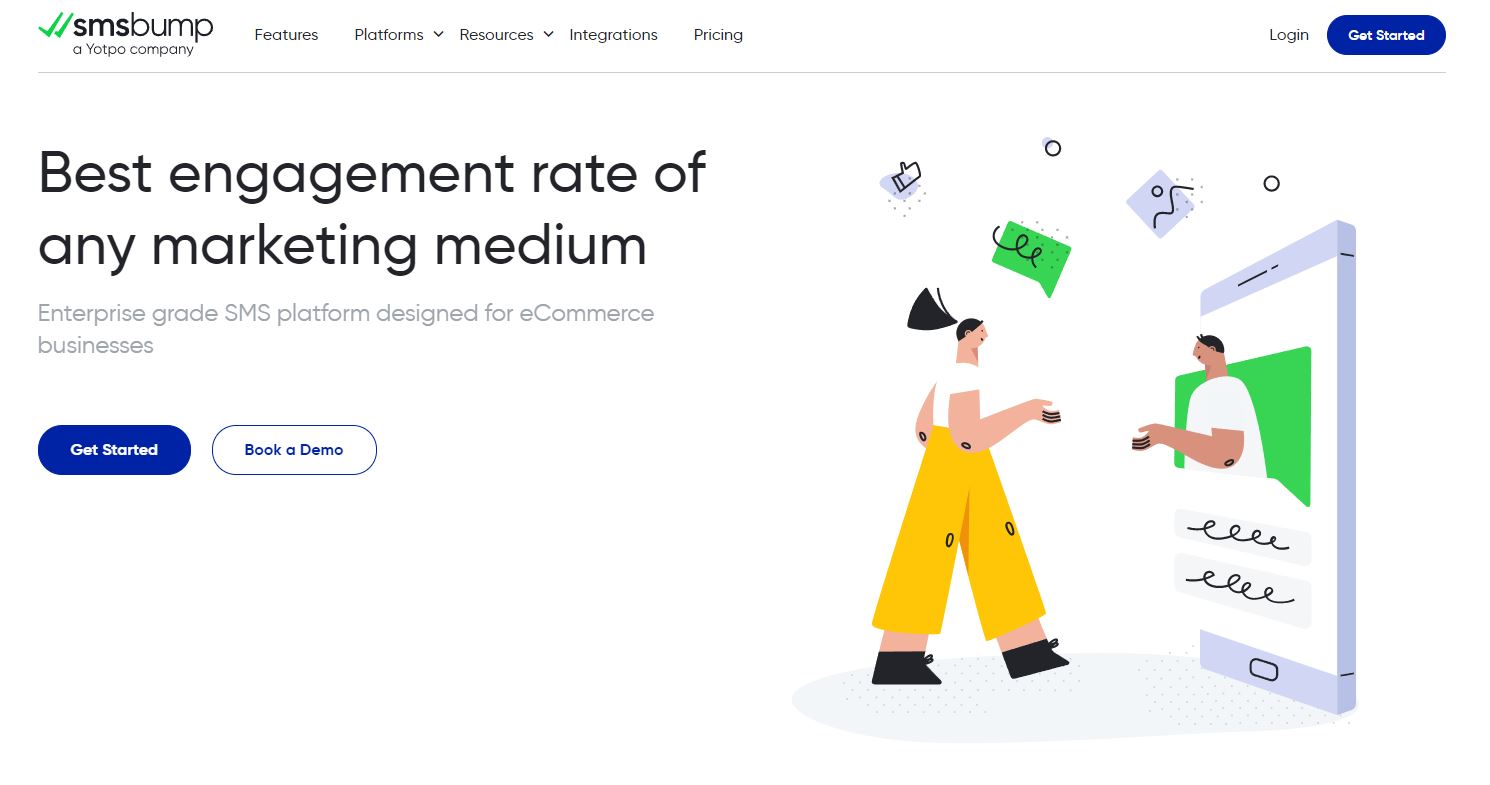 SMSBump is a text marketing and automations program that you can use to grow your business. SMSBump offers 35 percent+ click-through rates and a 25x+ ROI, and is fully TCPA and GDPR compliant. You'll be able to do the following with SMSBump:
Create text automations that are triggered by activities in your store.
Create and track marketing campaigns in seconds.
Make last-minute modifications to campaigns and schedule them.
Catchy pop-ups and branded keywords will help you grow your list.
5.
Avochato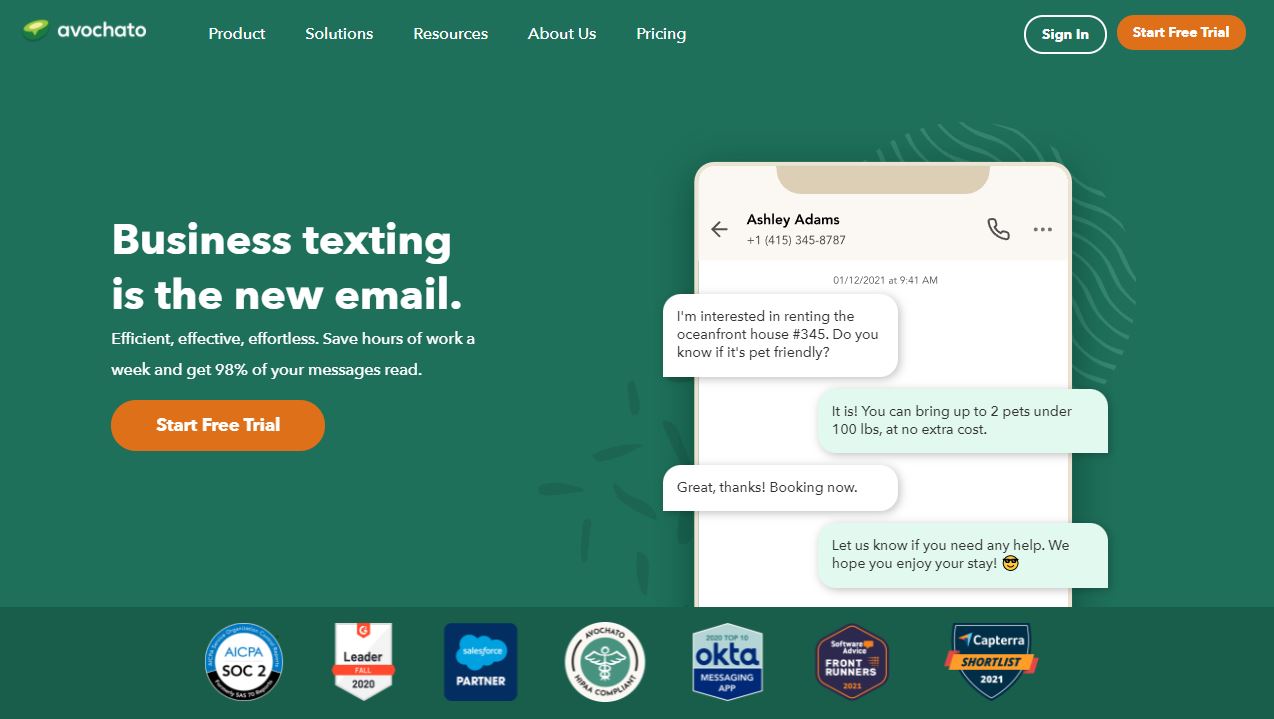 Avochato is a sales, support, healthcare, and operations communication solution. We give teams a shared inbox and a phone number (or a group of phone numbers) so they can send text messages and engage with clients on their own terms.
6.
Bitrix24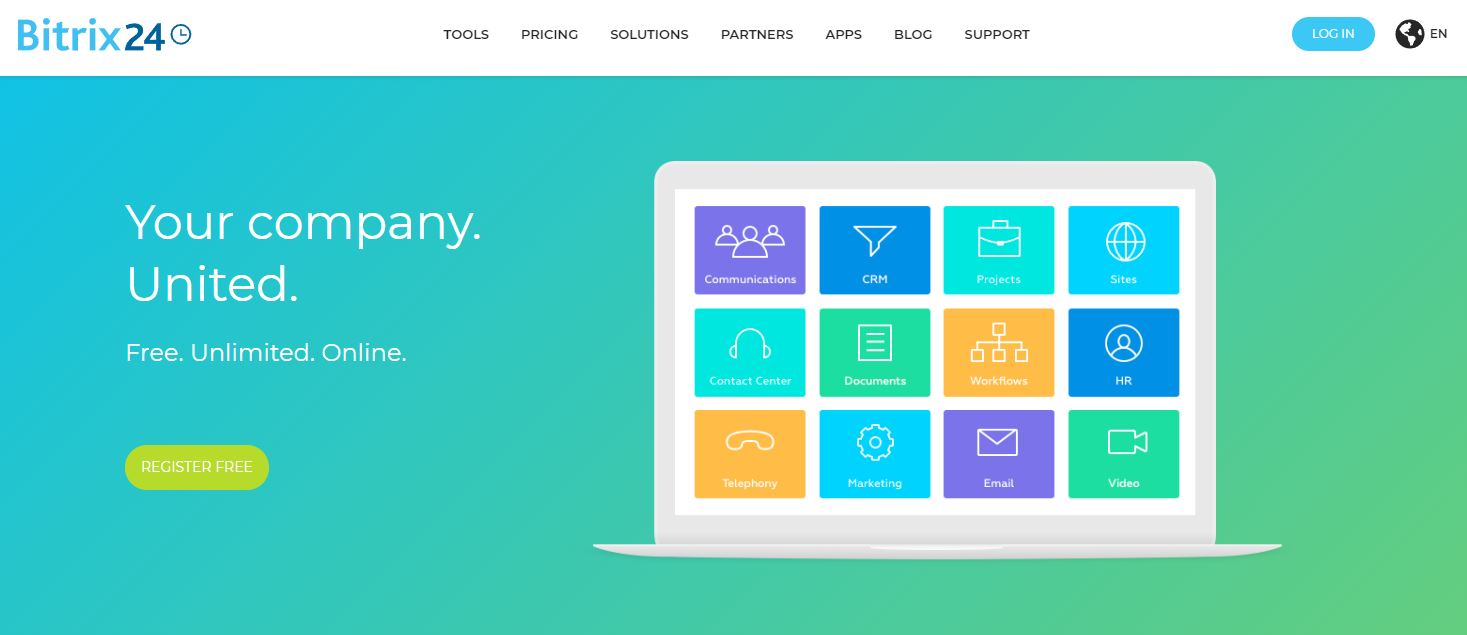 Bitrix24 is a collaboration program that includes everything you need to organize, cooperate, and communicate. Bitrix24 unifies your files, projects, messages, tasks, and contacts into a single platform. You can start using the site right now by creating an account and inviting your colleagues.
7.
Exposebox

Exposebox is an AI-powered D2C marketing platform that aims to change and personalize the marketing experience for online businesses.
8.
EZ Texting

Sending a mass text, enabling text-to-landline, or launching an SMS marketing campaign are all options. EZ Texting is a mobile marketing platform that allows you to reach and engage with customers in the quickest, easiest, and most dependable method possible.
9.
Intercom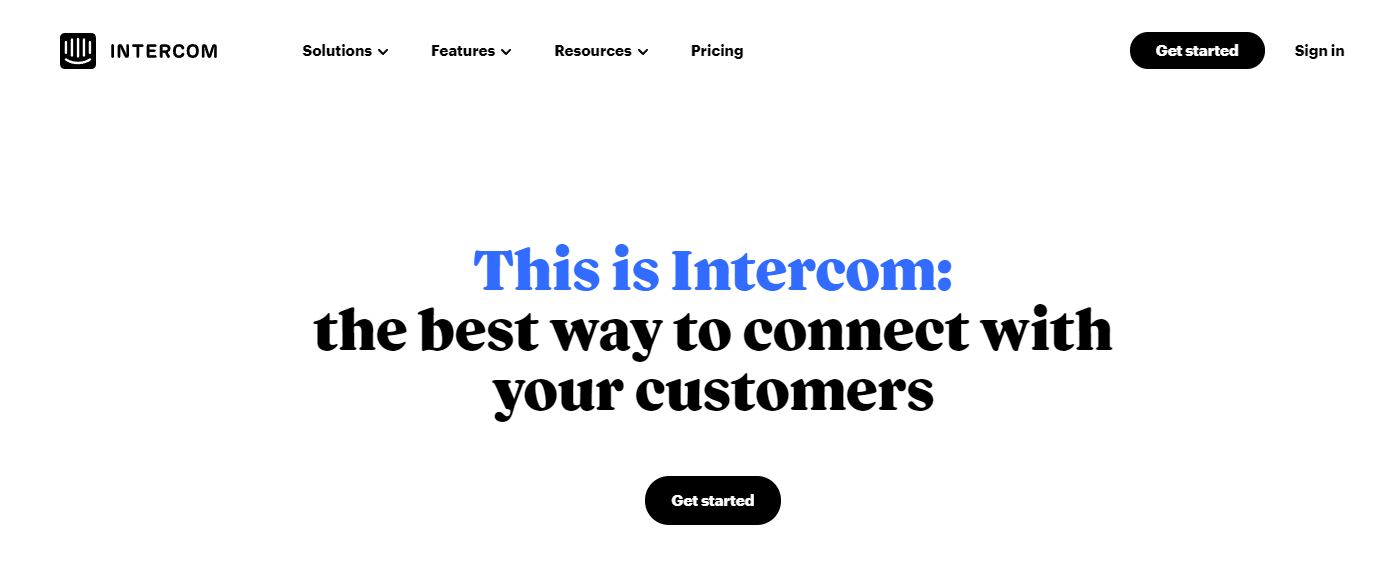 Businesses may immediately respond to a lead's queries via web chat or email, or a lead can opt to receive SMS notifications when a business responds to their inquiry using Intercom's Messenger.
10.
SimpleTexting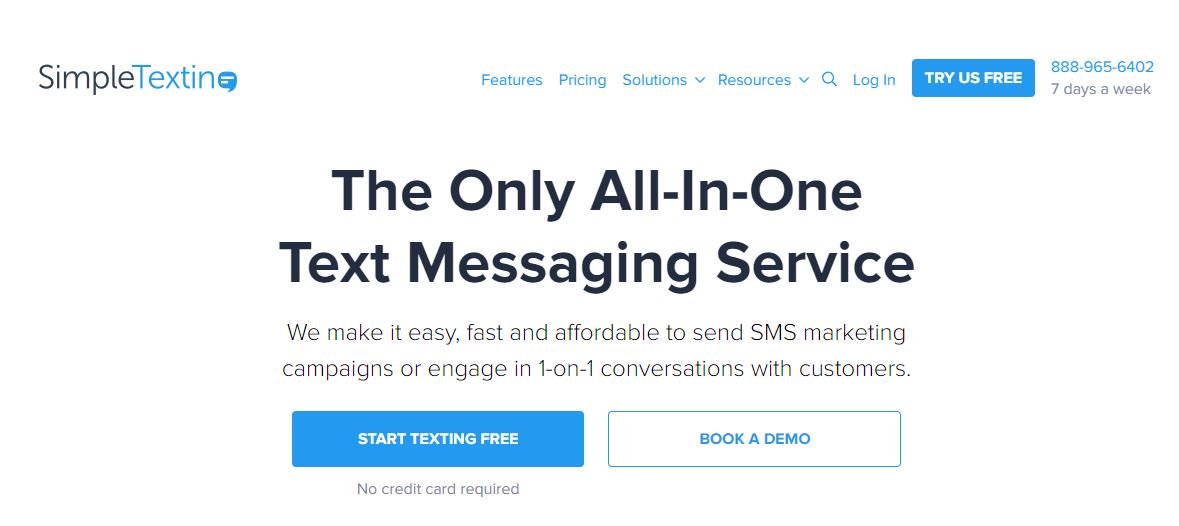 SimpleTexting is a cloud-based platform for one-on-one business texting as well as large text messaging campaigns.
To sum it up
Whether you are new to SMS marketing or have been texting since the inception of the mobile phone, these are some of the most effective SMS marketing solutions on the market today for you and your unique business needs. All of them have a strong presence and favorable social evidence. As a result, none of them are likely to disappoint you.
However, it would be best if you made a judgment based on your firm's scope, objectives, and priorities.
Choose wisely – the right tools make delivering the ideal message a breeze.
You've got great options here!