Properly integrating email segmentation ideas into your existing email campaigns is one of the simplest and most effective ways to increase conversions, generate new leads, build brand ambassadors, and expand the reach of your brand.
Determining the best email segmentation ideas, however, requires looking at a variety of different demographic and consumer behavior data sets to understand who you are trying to reach and how best to reach them as an individual.
5 email segmentation ideas include creating segmented emails and email campaigns based on a user's:
Past purchase history
Browsing behavior
Family and relationship status
Geolocation
Native language.
Email Segmentation Ideas to Build Better Email Campaigns
Email Segmentation Idea #1 — Past Purchase History
Looking at a user's past purchase history helps to properly segment emails for a particular user. Knowing what they have bought helps to isolate similar products that they may purchase in the future.
The more purchases a user makes, the more information you will have to build better-segmented emails in the future.
Email Segmentation Idea #2 — Browsing Behavior
You can also use the browsing behavior of a user to create email segmentation ideas.
For example, someone may have created an account, looked at several items, and added something to their shopping cart — but they never finished their purchase.
Targeting these users with segmented emails reminding them of their abandoned shopping cart or highlighting alternatives to items they expressed interest in is a great way to turn a potentially lost sale into a successful convert.

Email Segmentation Idea #3 — Family and Relationship Status
An individual's family and relationship status contain important data about potential consumer behavior that can be used to create segmented emails.
For example, a married individual with several children is going to have different consumer interests than a childless bachelor or bachelorette.
Take into consideration particular details about:
A person's relationship status
Their age
The age of any children
You can now create engaging, personalized, and segmented email campaigns that target personalized shopping habits and lifestyle needs.
Email Segmentation Idea #4 — Geolocation
There are two primary situations in which segmenting emails by geolocation is necessary:
When a retailer is offering localized services or shipping.
When a retailer is offering distinct services or products to different locations.
Oftentimes, it can be a combination of both. For example, a plumbing company in Dallas may offer drain cleanings and other services in the Dallas-Fort Worth area.
Additionally, the company may own a wholesale warehouse from which they distribute plumbing supplies to retailers within Texas, Oklahoma, and Arkansas.
A segmented email campaign must take into consideration the geolocation of these two target audiences.
One way to do this is to create a segmented campaign for each audience while also creating a general monthly newsletter with company updates for all subscribers.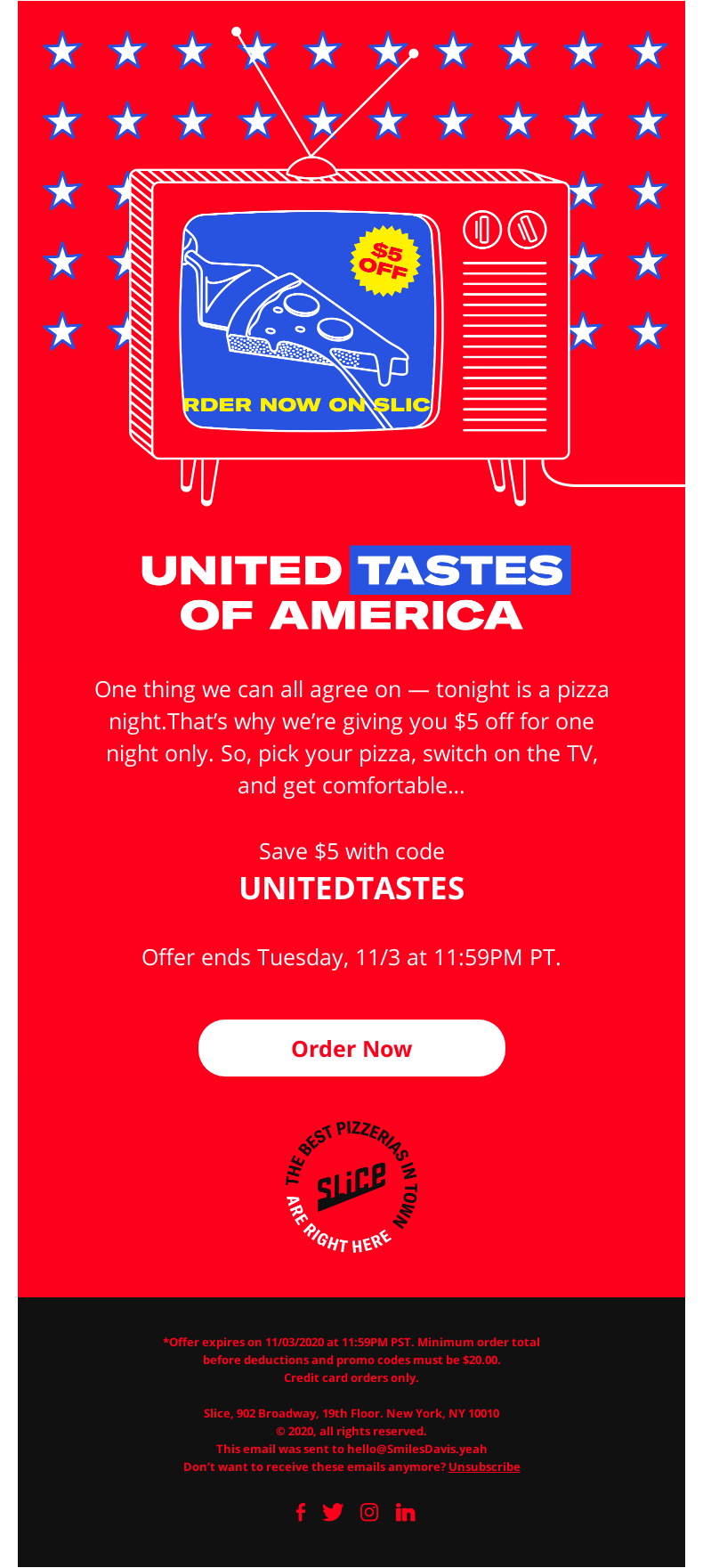 Email Segmentation Idea #5 — Native Language
For retailers with multilingual target markets, segmenting emails by a subscriber's native language greatly improves the effectiveness of email marketing campaigns.
This is especially true when the retailer is supplying products or services to multiple countries with distinct languages.
Additionally, even in nations with one official language, many languages are often spoken.
For example, in the United States, the official language is English, but there are many native speakers of
Spanish
Arabic
Hindu
Mandarin
And other languages.
Segmenting your emails for this multilingual markets can ensure that you are reaching everyone within your target
Another benefit of segmenting email newsletters by language is that it allows the subscriber to choose the language of the emails they receive from a brand.
This allows a level of personalization and differentiation to your segmented email marketing strategy.
2 Email Segmentation Examples — Applying Email Segmentation Ideas Effectively
Using the 5 email segmentation ideas above, a retailer can build segmented emails designed to reach specific consumers at distinct parts of their buying journey.
As a case study, let's imagine an eCommerce retailer that sells used books. Within its general target audience of "book buyers," there are separate groups and individuals with unique:
Interests
Lifestyles
And consumer habits.
Let's take a look at two of these possible consumers and how to segment an email campaign based on:
Their purchase history
Browsing history
And other demographic considerations.

Email Segmentation Example #1 — Jack Abandoned His Shopping Cart
Jack, an American in Boston, has a three-year-old daughter. While on Facebook, he clicked on an ad and found that the eCommerce retailer had children's books that he knew his daughter would love.
He added a couple to his shopping cart but didn't complete his purchase.
A properly segmented email to Jack would be in English. It would thank him for joining the site and remind him of the items in his cart. To encourage the initial sale, a coupon or discount could be offered.
A second segmented email could be sent after the purchase, thanking him and showcasing books he looked at but didn't put in his shopping cart as well as other related children's books.
Email Segmentation Example #2 — Jill Made Her First Purchase Last Semester
Jill is a French student studying at a college in the USA. At the beginning of the last semester, she purchased her course textbooks from the used book retailer.
The next semester is going to begin within the next month, which is a great time for the eCommerce retailer to begin a segmented email campaign for Jill.
Segmented emails are incredibly timely. They are often sent immediately after a user takes some action.
However, in this case, a segmented email campaign could be sent to Jill beginning around a month before her semester begins. A weekly letter could be sent until she makes her purchase.
If she selects books but doesn't purchase them immediately, segmented reminders and "abandoned shopping cart" emails could be sent on a weekly basis.
Because Jill has already made a purchase, she is more likely to purchase from this eCommerce retailer again if they are able to properly segment emails to remind her that they have fulfilled her need before and can do it again.
Learn More
The Best Email Segmentation Tools For Your Email Marketing Campaigns
How to Use the Hubspot List Segmentation
How to Use Email Segmentation with Mailchimp