An email nurture campaign is a time-based series that is sent to your audience to inform them of an offer and eventually encourage them to take an action.
It is similar to a drip campaign, however in a drip campaign, sending emails is mostly time-based; but in nurturing emails they are more emotionally based.
What is an Email Nurture Campaign?
As the term suggests, in an email nurture campaign, the main goal is to build a connection with your customers and allow them to thrive. This type of campaign encourages a bond between the brand and the customer.
Emails are sent on the basis of your customer's behavior, and care is taken to make sure that they reach the subscriber at the correct time. The email includes targeted information that encourages the lead to buy your service or product.
The following aspects need to be kept in mind for nurture campaigns. Specific behavioral data needs to be monitored, such as:
What articles they have read
How many times have they visited your website, or
What event do they attend or register for.
When to Use an Email Nurture Campaign?
The main goal of an email nurture campaign is to educate your audience. Thus, it is more personalized and time-sensitive than a drip campaign.
Nurture campaigns need longer planning time as they focus on long-term goals. They are very productive and can be used when a brand has resources as well as the time to monitor their lead's behavior.
Types of Lead Nurturing Campaigns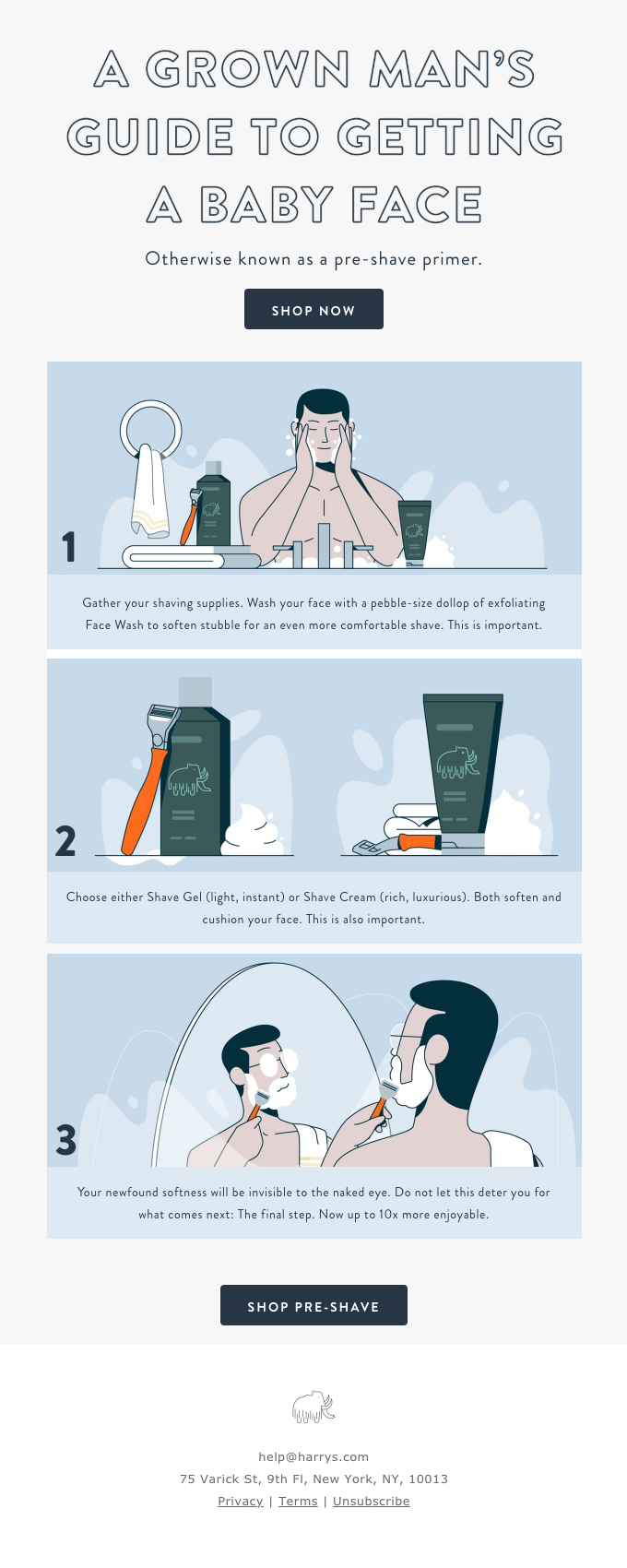 Educational campaigns- This type of campaign is sent to educate your audience about certain information.
Promotional campaigns- A promotional nurture campaign is used towards the end of the sales funnel and includes discounts, offers, special prices, and more.
Product or service campaigns- This campaign focuses mainly on the product or service that a person is interested in.
Event campaigns- This campaign focuses on different events like webinars, in-person events, registration, and so on.
Re-engagement campaigns– This campaign focuses on re-engaging with customers who have not engaged with your brand in a long time.
What is an Email Nurture Sequence?
An email nurture sequence is a set of emails that are sent to email subscribers at predetermined or timely intervals. These emails can also be sent depending on automated email triggers.
Examples of trigger actions are:
When people subscribe to your newsletters/emails
Download content that you send
Visit your website
When they place an order, or
Abandon their shopping cart.
Email sequences can be set up for different reasons. You may set up a sequence for nurturing leads, updating your audience of changes, providing information, recovering abandoned carts, and more.
When preparing an email nurture campaign, you should have at least five to seven emails in your sequence. Remember to wait for a while before you send each email.
Consider the following example:
Email 1-  The first email should be a thank you email. Thank your subscribers for signing up and tell them a little about your brand.
Email 2- The second email should be a content email where you send valuable information to the lead. You could include a webinar post, an ebook, a PDF, a link to a video, or other suitable information.
Email 3- Use this email to introduce yourself, and the product or service that you are offering. Remember that since it is a nurture campaign email, you should not pitch too early. Instead, test the waters and gauge your subscribers' interest in your brand.
Email 4 and 5- Share additional information with your subscribers and offer them answers to their problems. It's a good time to offer alternate products.
Email 6- Showcase examples and stories of similar situations and products that people purchased in the past. Include examples of others who gave your brand excellent ratings.
Email 7- Encourage the subscriber to make the next move. Ideally, you would want them to make a purchase.


How to Set up a Successful Email Nurture Campaign
Listed below are some tips to remember when creating a good nurture campaign.
Determine your goal
The first step is to keep your goal in mind and categorize your audience. You may wish to target a certain demographic, address their pain points, or increase purchases.
Keep in mind that nurture campaigns are more goal-oriented and may take longer to build.
Identify your audience
Next, you must establish your target audience and examine buyer personas.
Once you've classified and identified the various people in your audience, it will be easier to compose your emails and deliver the correct material to the right people at the right time.
Determine what you will include in the email
After you've decided on your email format, you'll need to figure out how you're going to convey your content.
A PDF, a workbook, a coupon, an e-book, or a video might all be included.
You may also include a link to your website to direct your viewers back to it. Remember to optimize your material for different devices such as tablets and smartphones.
Remember to be patient
Nurturing emails take longer to have an effect, so you should space them out.
Typically, 2 to 3 emails are sent in a sequence for nurturing emails; for example, if your cycle is 15 days long, send the first email on the first day, the second email on the seventh day, and the 30th email on the 15th day.
Test your campaigns
Once your campaign is up and running, it is critical to ensure that it is effective. Experiment with various:
Offers
Call-to-actions
Subject lines.
Use A/B testing and experimenting to see what works best for you. Don't forget to configure the campaign emails for automation but monitor them closely.
When set up correctly, an email nurture campaign can have a positive effect and increase revenue for your brand, no matter how big or small it is.
Remember that you will need to dedicate adequate time and have the patience to reap good results.
Email nurture campaigns can be used alone or sometimes they can be combined with drip campaigns for a more effective result.
Further Reading
What Is the Best Email Campaign Software
How to Launch Salesforce Email Campaigns
Email Campaign Design: The Best Tips And Ideas For You
What Is the Best Time to Send an Email Campaign?