Email should never be an afterthought. With the potential to generate an unbelievable 3,800% ROI, marketers with a half-baked approach to this highly accessible goldmine should start seeking out eCommerce email design inspiration pronto.
Strong email campaigns with eye-catching, consistent design features and other best practices could take businesses to new heights.
And, when combined with automations that ensure campaigns are delivered at the exact right times, you'll soon start to see an impressive boost to your lead generation and sales stats.
Don't worry if you don't know where to start, though, because we've got all the eCommerce email design inspiration you need right here.
What Makes an Email Design Successful?
There are a few dos and don'ts when it comes to creating a successful email design. For one thing, your campaigns cannot be cluttered.
Send out untidy emails and you're likely to overwhelm shoppers.
But, with a layout that is logically ordered and full of accessible, concise copy, you make it all the more likely that readers will pay attention to what you have to say.
The most engaging emails include graphics, too. The human brain can process imagery 60,000 times faster than it can process text. So, break your content up with, for example, eye-catching photos of your most desirable products.
Brand Image
While good email design relies on several different elements, the most important of all is brand image. It takes up to seven impressions before consumers start to remember you, so make sure your branding is clear and consistent across all campaigns and flows.
From the colors to the fonts to the imagery you choose, make sure every element of each email is undeniably your brand. Find some inspiration and choose your own email design style. You're far more likely to make sales if consumers come to recognize you.
To Resume: What Your Email Design Should Contain
A great layout — logically ordered and readable
Graphics
Imagery, attractive pictures
A clear and consistent brand image: font, colors, logo, etc.
eCommerce Email Design Inspiration: What Works?
To encourage a higher click-through rate and increase revenue, you need to find an email design that drives your specific target audience to the product pages on your site.
The following approaches to eCommerce email design are tried and tested, meaning that they work very well for many of the brands that use them.
However, to ensure you choose the right approach for your brand, it will be necessary for you to think about your own audiences and what is likely to appeal most to them.
Simple But Effective
If your brand is all about selling high-quality, high-class products, consider taking a simple approach to email design. With a monochrome layout, sparse but snappy text, and a bold featured image, you can really speak to the elegance of your products.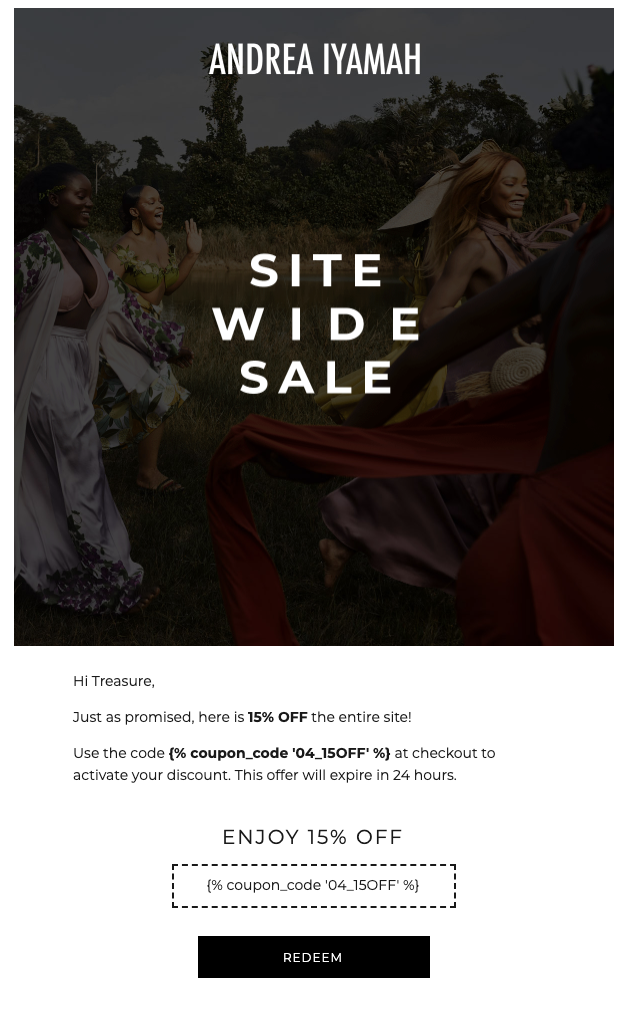 Colorful
For eCommerce brands that are brighter and bolder, color is your friend. Just be sure to use it tastefully and in a way that is in line with your brand image.
You could also experiment with your color pallets at different points in the year, to represent holiday periods or important milestones for your business.
Graphic
Use graphics in your emails to help draw people in and better tell your story. For example:
Just remember that, while graphics can make for a great centerpiece to an email, using too many could cause your message to be clipped.
Creative
If you're looking for eCommerce email design inspiration, why not take the opportunity to be a bit creative?
Design a layout that is unique to you and make your products, offers, and brand much more memorable.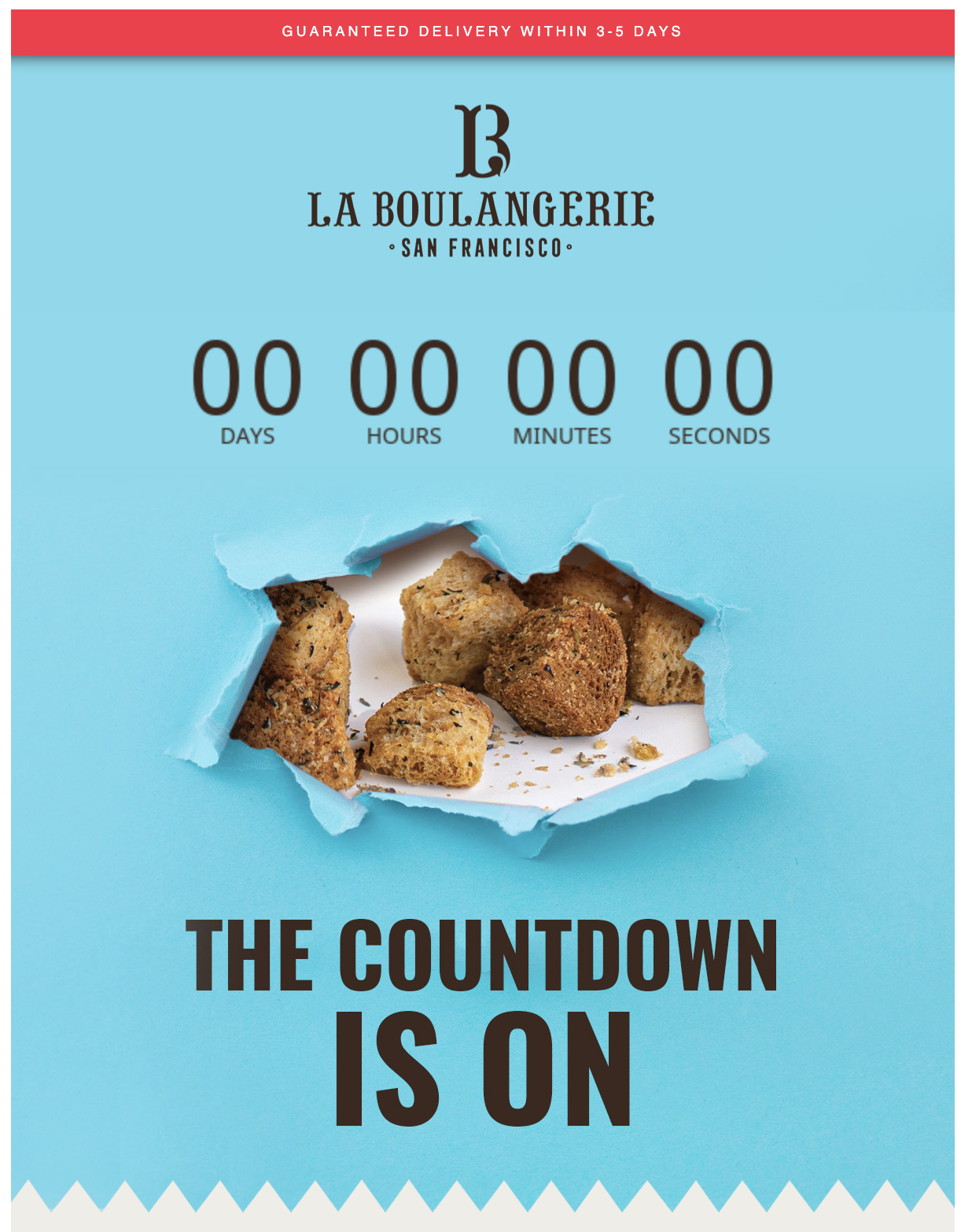 The Best Sites for Free Email Design Templates
If you'd rather not try and reinvent the wheel with your eCommerce email design, there are plenty of sites you can go to that offer free, customizable templates. For example: Stripo, BEE, SendinBlue, etc.
But if you want a truly unique and professional email campaign, there exists professionals ready to share their expertise and do everything for you.
Services such as Flowium help you create your own email marketing strategy to increase the visitors on your website and your conversion rate.
Getting the Best Results With Great Email Design
With newfound eCommerce email design inspiration, your business has far more chance of securing sales and turbocharging revenue.
Just remember that to get the best results possible, you should set up automations to make sure your campaigns reach targeted consumers when they're most likely to pay attention.
To Learn More about the Topic of Email Design
How to Design the Perfect Email Footer
6 Best Email Marketing Design Tips and 3 Common Mistakes