Every email subscriber is not the same, and neither are their needs.
You should go over your email list on a regular basis and remove any addresses that aren't beneficial to your company or organization. One of the better options you might make is to use Klaviyo list cleansing as a service.
Cleaning up your email list, no matter how tough it may be, guarantees that your emails are sent in a timely manner and that you avoid spam traps and high spam rates.
Other benefits of list cleaning include:
Decreasing unsubscribe rates
Assisting in the maintenance of an active profile
Improving your IP reputation
Preventing you from falling prey to traps that might result in your IP address being blacklisted.
What is Klaviyo List Cleaning and Why You Need It
Klaviyo allows you to clean your list of inactive or unengaged profiles and enhances a variety of factors of its quality. Maintaining high deliverability necessitates this.
Creating a segment of unengaged profiles and suppressing or deleting these unengaged profiles is the first step in cleansing your list.
It is also important to note that maintaining strong deliverability and ensuring that your emails get in recipients' inboxes requires regular list cleansing.
Klaviyo's Features for List Cleanings
Klaviyo's list cleaning helps in achieving the following:
Reduce unsubscribes
Reduce the number of people who unsubscribe and increase the number of people who open and click on your emails.
Customer retention and engagement
Once you know subscribers are starting to lose interest in your brand, you can send targeted campaigns to re-engage them.
Improve deliverability scores with email providers
Most major email service providers like Google and Yahoo keep track of how receivers respond to emails from your domain, such as how many are designated as spam, how many are opened, and so on.
This information is used by ESPs to decide whether or not your emails are considered spam. Having a large number of unengaged persons on your list makes it difficult to reach those who do wish to receive your emails.
Personalize content for your most loyal customers
You can start personalizing material for those people after you know your list is full of real, active, and interested potential customers.
If your emails bounce or go unopened regularly, email clients will eventually move them to the spam folder. As a result, it's critical to clean out bouncing profiles on a regular basis.
While Klaviyo suppresses profiles that soft bounce seven times in a row, it's preferable to exclude emails that soft bounce more than four times from your campaigns.
Helps remove soft bounces
Bounces can be divided into two categories: Hard bounces and soft bounces.
Hard bounces- A hard bounce happens when an email cannot be delivered for an indefinite cause, such as a misspelt or false email address. Hard bounced emails are automatically removed from Klaviyo's system and are subsequently suppressed from future sends.
Soft bounces- A soft bounce is always the result of a temporary issue, such as a full inbox or a recipient email server that is temporarily unavailable. If an address soft bounces seven times in succession, Klaviyo will automatically suppress it.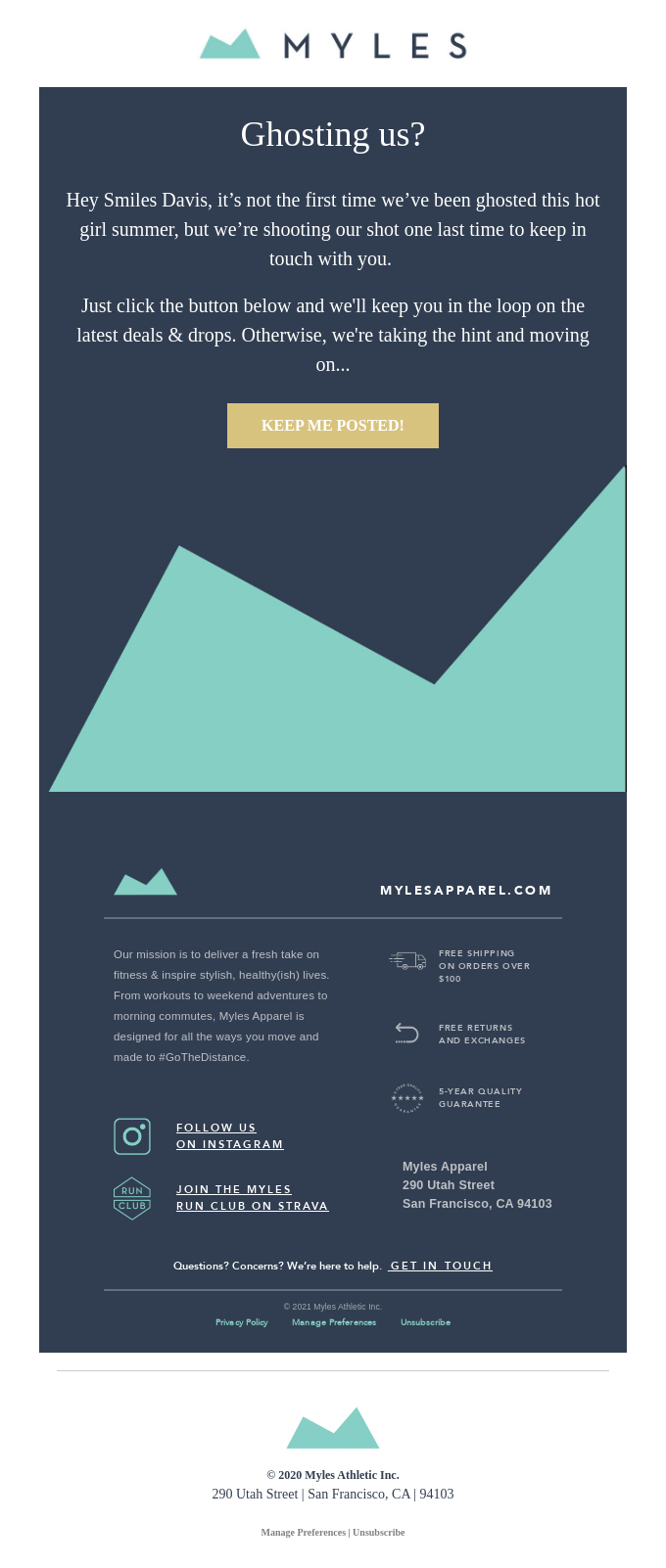 How to do List Cleaning on Klaviyo
As a first step, Klaviyo proposes segmenting your mailing list into a few different categories:
New customers: Subscribers during the previous six months who have signed up for your email list. Regardless of how they act, they'll stay.
Very active customers: More than 30 percent of your customers are considered "very active."
Active customers: Clients who have opened an email in the past three months or purchased something in the last six months are considered active.
Fading away: Customers who opened an email 4-6 months ago, but haven't opened one since then are fading away.
Inactive customers: Inactive customers are those who haven't opened an email or made a transaction for a long period of time.
Klaviyo has list cleaning services which can help, especially if you haven't been emailing your list often to customers.
The two most recommended ones are DataValidation and  BriteVerify. The following issues are handled by these services:
Opt-outs
Bounces, and
Incorrect emails.
You may not have a good idea of who the openers and non-openers of these emails are, but they're a good place to start.
In addition, you can also use the following three steps to potentially remove emails that are bad:
Use a 2-3 email re-engagement campaign
Customers should be notified by email that unless they click a link in the email, they will be removed from the list.
This provides clients with one last option to opt-out of the list, and it allows you to send them a personalized email encouraging them to do so.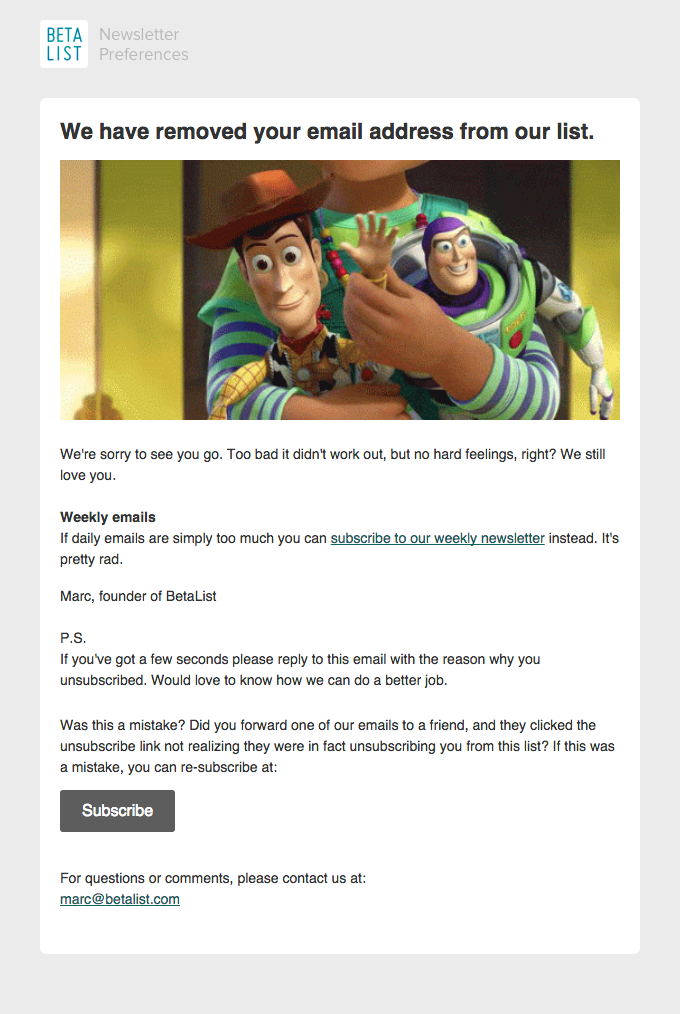 Offer a fewer number of emails
If you're sending more than two emails each week, you might want to consider sending fewer emails to clients who aren't opening them.
Some companies, such as LinkedIn, have even begun to migrate consumers to fewer emails automatically.
Removing customers from the list
Finally, once you've tried to re-engage customers, simply remove the rest of your mailing list from your list.
The great thing is that even if you remove thousands of emails from your list, you'll see no change in the amount of money earned per email from campaigns, and in fact, they'll likely increase over time.
Cutting-edge email marketers automate the entire process, deleting subscribers from newsletters when they stop reading emails and funneling them into a re-engagement campaign to keep the list clean.
The frequency with which you intend to contact your clients, as well as the frequency with which you anticipate them to return to make purchases, will both have an impact on how frequently you intend to clean your customer list.
In general, if someone hasn't read your emails in the last 25 days, they aren't likely to do so again. Of course, this differs from one business to another.
At the end of the day, bear in mind that keeping your eCommerce business on top of the game and keeping yourself one step ahead of the competition is really crucial!