One of the biggest issue in email marketing is to get constant ideas for content, design and assets.
I'll show you the quick routine that I use for myself to always get inspired with new ideas for creating emails, general strategy of emails, email design, as well as email copy.
So, anybody can do it. It's very easy. It will take you less than five minutes every day, but your skill will be improved. Also, I strongly recommend you to check another video where I talk about email marketing design, inspirations, and sources where you can get.
So the trick I want to show you and the tip and the routine, whatever you call it is simple. Just sign up for as many emails as you want in different industries like if you see it on Instagram, some cool brands sign up for their email.
Doesn't matter, it doesn't have to be e-commerce. It can be, I don't know, automotive or chemical industry or whatever industry you want, just sign up for their email. If you don't like it, you can unsubscribe later.
Basically, this is my routine every morning, I open my inbox and this is all the emails I get. So let's do unpause because I use pause by Boomerang.
I believe I have another video about inbox zero, if you want to check how I manage my time. So I'll go quickly through my list and I will stop and comment some emails.
So first thing is first, I open the first email. So this in Boomerang. I just unpause and then pause again my email and this is how I do archive.
So here's one of the Victoria's Secret emails, so I quickly look. Anything catch my attention? Yeah, I like this part, last day, last day, last day.
I like that thing. I don't like this thing. This thing is image it's of.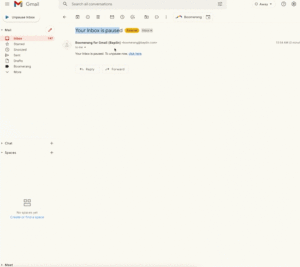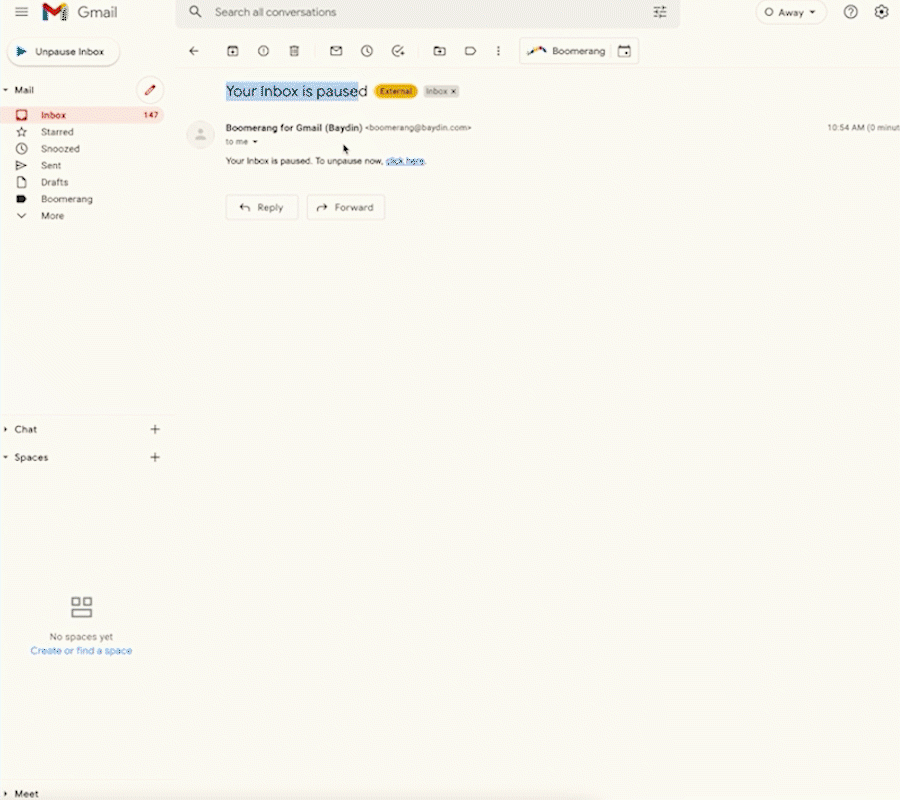 So I do check what I like, what I don't like, ideas for that and good design and things other companies use. So, what do I do with this?
Just putting in my head, like as a thing to remember, but every day I'm practicing. I'm checking a bunch of different emails. So, I'll just unsubscribe. So this is this another newsletter, not important.
This is another email, different industries. So this is from MailCharts. For some reason I subscribed twice to them. Okay, that's important.
So, Arteza, looks cool. Anything that I like? I like this, get inspired. Actually, I'll save it and share it with my team. It's three different GIFs.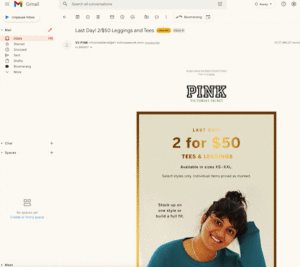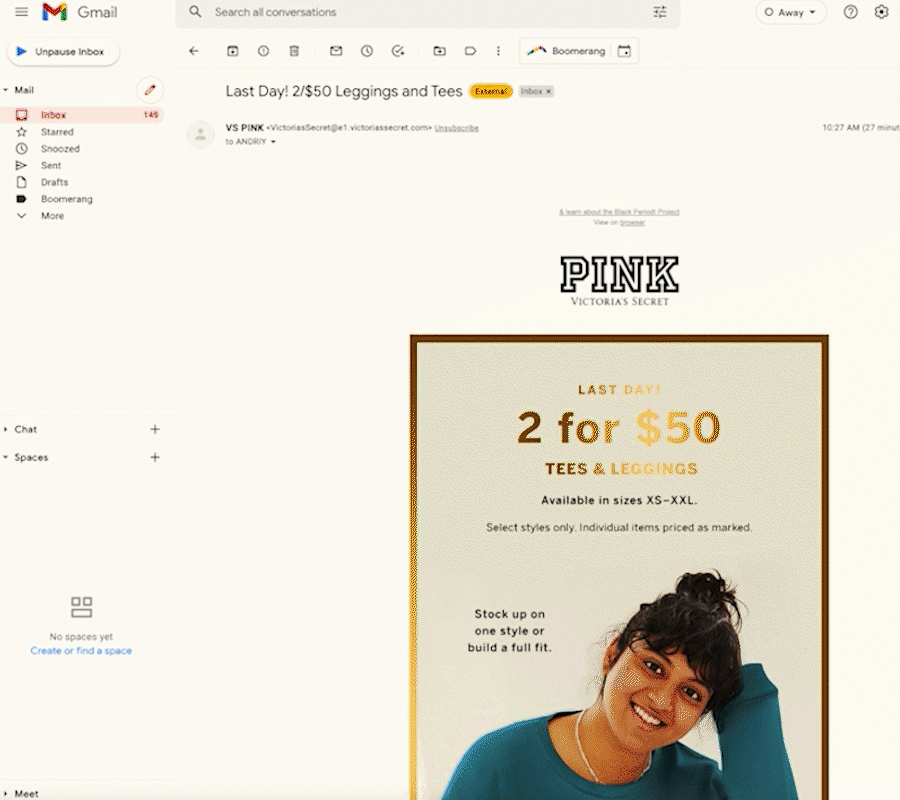 Okay. So let's move on. Okay. I'm subscribed to Revolve, this brand. Sometimes they do send cool emails, but mostly they are big and they're heavy and I don't like.
Email campaign creation is a long and complicated process. The key is to streamline it – so you know exactly what you need to do at each stage. We have a Campaign checklist, where we share step-by-step instructions on how to create your campaigns in a more efficient way.
Also, I didn't like, personally, here that it defeats the purpose of the email. So I want to check, let's say I like those shoes, those boots, toral, I click on toral, and first of all, it asks me again to opt in.
Close. Why? And again, I mean, I'm liking that they show here, but the thing is, I cannot click on this specific product and it directs me to that specific product.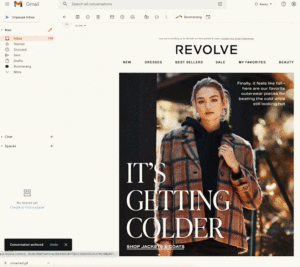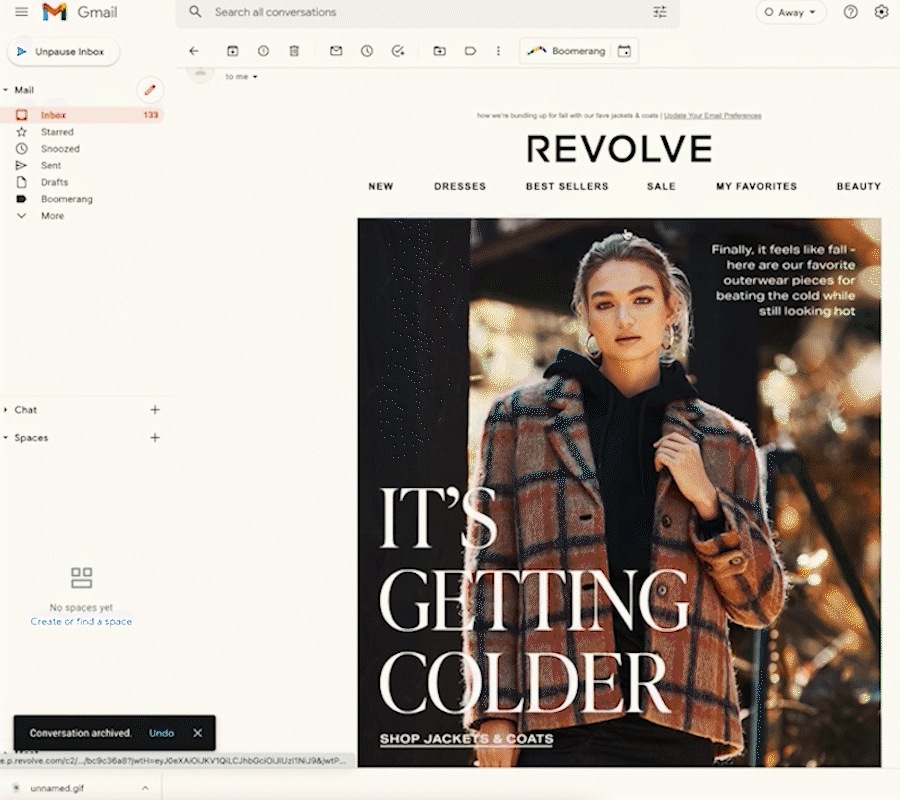 Okay so seen that. Flo, simple email, I like it. I like their product, their emails, but on mobile, they look weird. So they're not more optimized. So I even subscribed to church emails. This is another email.
You see, I subscribe to different mail lists, like from bras to church stuff. Like why do I do this? Just to learn different things, which I can apply to other businesses.
So I just go through this list until I'm done. You see this clipped email, I have another video about clip emails that this is big, big problem for email marketing. So I'll just moved down the list.
I like this one, but I don't like so many call to actions. Dirty cookies, last chance, sounds very basic. Andie, I don't like that, the piece they have, that menu style.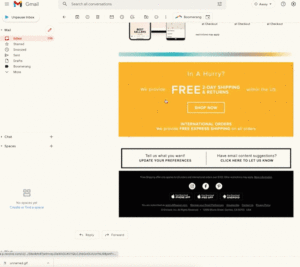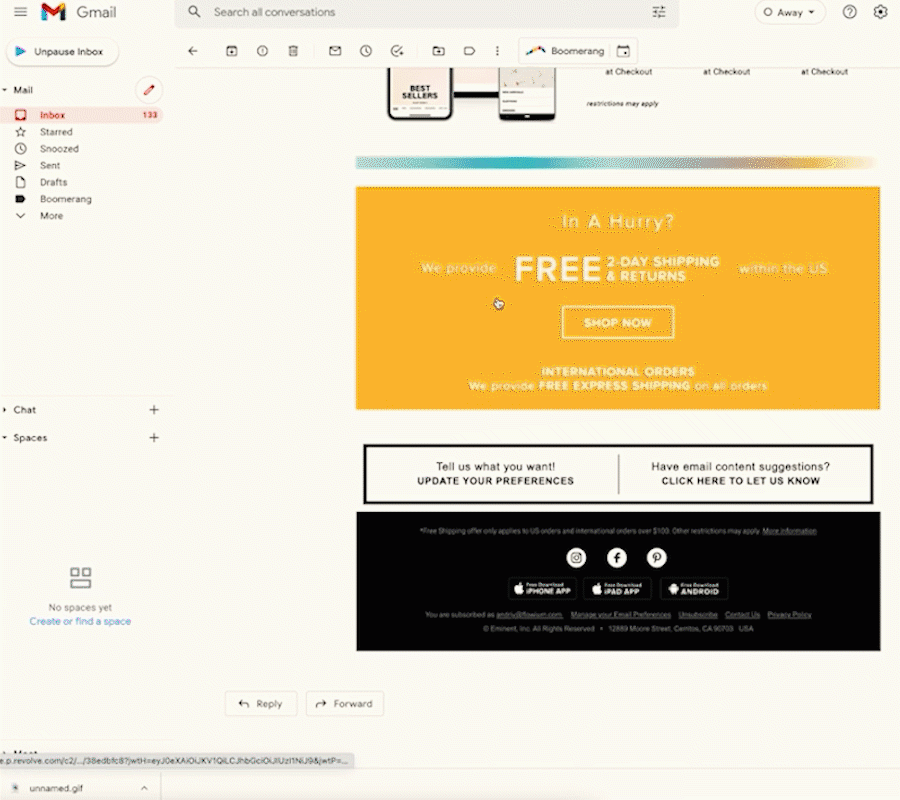 It's not easy to stay consistently creative. That's why we created a full-year campaign content idea calendar, to give us inspiration when we need it.
So, this is my routine. Every day, every morning, I'm checking my emails and I don't have dedicated account. It goes to my work email, all those emails.
I spend between one to three seconds per email to check it, if something catching my attention, if not archive. If something, I snapshot it or I just remember, or I share it with somebody.
This is what I do every day. This is how I get a lot of inspiration and how I apply things to what I learned from one industry to another industry and it worked like a charm for the last four years and I bet it will work in the future.
So I highly recommend for you to do the same. Doesn't matter in which industry you are currently subscribed to, any bunch of different industries emails.
If they are boring, unsubscribe because you don't want to overload your mailbox. But yeah.
So here's my tip for you, which you should implement. It's easy and anybody can do it.
In case, you have any other questions or ideas, please share these under this video. And if you are not email subscriber, email subscriber! YouTube subscriber, please subscribe to this YouTube channel, it help us grow.