The term "abandonment cart rate" refers to virtual shopping carts that are abandoned.
When it comes to e-commerce marketing, B2B cart abandonment rate is an important business metric that is used by marketers to understand their website user behavior.
Abandoned cart rate is related to customer conversion rate and revenue. Marketers can calculate how many carts made it to final sales and how many were abandoned during a specific period.
This is a common phenomenon especially when it comes to B2B e-commerce.
Research shows that one of the main reasons why B2B businesses have a higher rate of cart abandonment is because buyers have a fairly long "list of demands" that they would like to clear before they can carry on with their online purchase.
Reasons for B2B Cart Abandonment
Lack of transparency, extra shipping costs, and unexpected delivery times are some reasons for B2B cart abandonment.
Listed below are some of the main reasons why B2B customers abandon their carts.
Competitors
One of the main reasons why B2B customers don't complete the final sale is because there are plenty of other options in the market.
If customers find that another vendor satisfies their e-commerce expectations, they will be happy to purchase from them rather than from your store.
Limited methods of payment
Payment via credit card is the most typical payment option. This can be expensive for sellers as well as difficult for buyers when their statement arrives.
Buyers might find it hard to find and download invoices. Adding additional payment options other than credit cards increases sales.
Confusing checkout process
Customers prefer to finish the buying process as soon as possible, using a simple and easy method of checkout, without having to fill up multiple forms.
Unclear and long-drawn checkouts may permanently deter consumers from purchasing from your site again.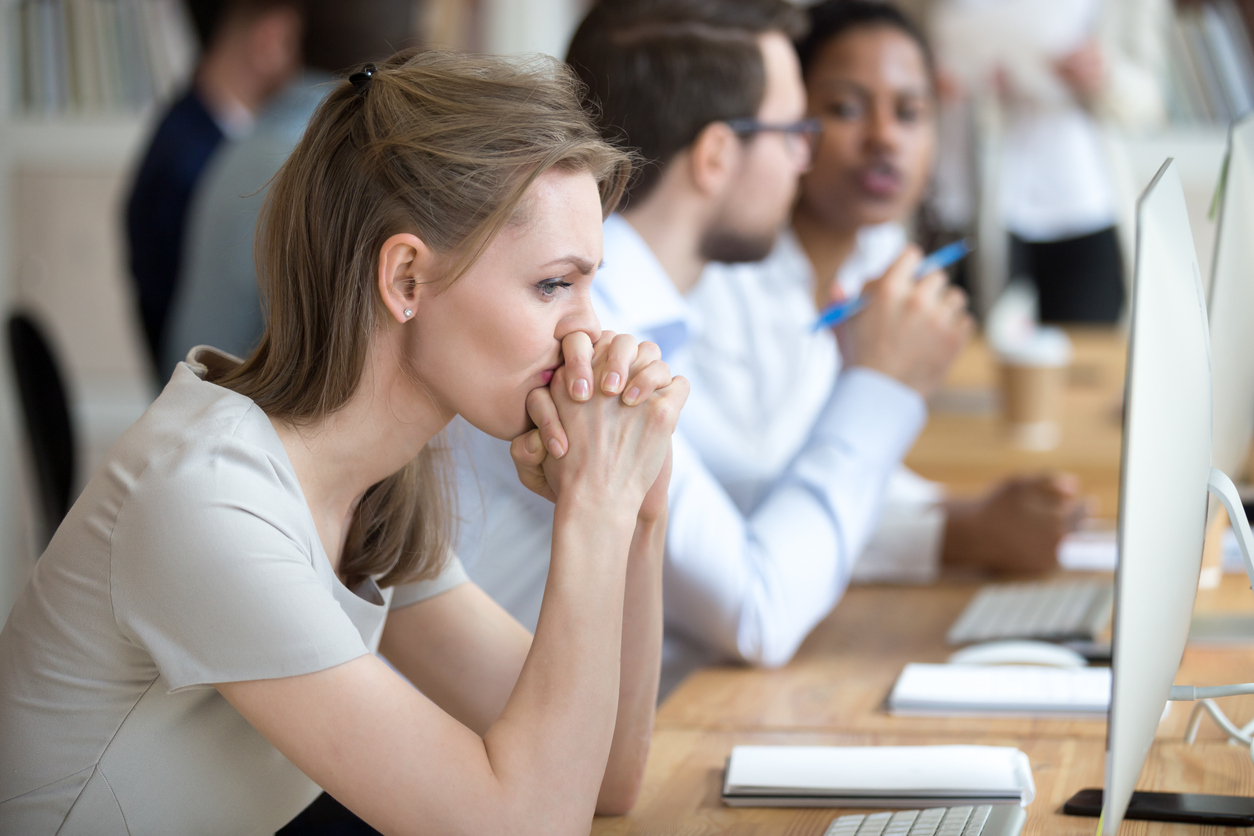 Shipping costs
Unforeseen shipping costs that are added once the customer enters their shipping information may cause consumers to reevaluate their final purchase.
This may lead them to abandon their shopping cart.
Account creation
If your e-commerce site makes it mandatory to create an account before checking out, it could just be an unnecessary barrier.
This slows down the purchase completion process because customers will need to create an account including a username and password to finish their purchase, leading to B2B cart abandonment.
Restrictions on quantity
When it comes to B2B business, customers may be disappointed to find out that there is a limit on the number of products or units of a product they can purchase.
It is best to be open about quantity limits to avoid customer frustration.
Technical issues
An unstable e-commerce website can make consumers lose faith while checking out or it may just get them frustrated.
If the website crashes or loads very slowly, shoppers may be less likely to enter their payment information and complete the purchase.
Ambiguous return policy
Insufficient information or an unclear return and refund policy may cause customers to doubt the authenticity of your e-commerce site.
Buyers like to know that they can easily return a product and get a refund if necessary.
→ Choose the right abandoned cart email software to recover your abandoned carts.
Difference between B2B and B2C Cart Abandonment
The reasons for cart abandonment may be different for B2B and B2C customers. Here are some differences between the two.
Multiple users for single purchase
While B2C customers purchase products for themselves, it is a linear process as they can easily browse products on an e-commerce site, add them to a cart, and checkout using their preferred payment method.
B2C purchase involves one person handling the browsing, selecting the items, and purchasing the products.
B2B buyers may not experience as simple a shopping experience compared to B2C counterparts. B2B e-commerce involves multiple users.
For instance, one employee may identify the product and another employee verifies the price levels and submits the order.
Multiple carts
B2C customers can store everything in a single cart, but having multiple carts for a B2B shopper makes the buying process much smoother.
This is because when business employees shop for products they have other needs. They should be able to:
Save items added to the cart for future purchase
Assign names to each cart
Configure carts under specific amounts.
This also helps to save time especially when customers want to save their progress while identifying and browsing multiple products for their company.
Streamlining the supply chain
When a B2B shopping cart is integrated directly into the buyer's accounting system, it makes it easier for them to assign purchases, manage pricing and resource planning.
This helps B2B customers to manage their supply chain, unlike B2C customers who are generally interested in a single product and one-time purchase.
Bigger amount
B2B customers often order in bulk with the purpose of reselling or redistribution. Therefore their cart contains many more products than a B2C customer.
B2B customers prefer:
Easy checkout
A multiple cart system
Access to multiple users
A simple buying process.
Product quality
The quality of products that a B2B customer purchases has to meet a certain standard, else reselling will be difficult.
When purchasing products, the buying team in a company decides whether product specifications are met, whether the price is within the budget, and more importantly whether the product meets the required quality.
How to Reduce B2B Cart Abandonment Rate?
When trying to reduce your B2B cart abandonment rates, here are some tips to keep in mind.
B2B customers have less time to shop as easily as B2C customers which is why making navigation between the cart and the store effortless and easy is important
Minimize the number of clicks necessary to complete a transaction, thus making it possible for customers to check out directly from the product page. This helps to save time
Create fast-loading pages for a quick checkout experience. This entices customers to return to your site
Allowing guest checkout is a great option as well. This is an attraction for new visitors
Live chat support is another good way to show that you have a friendly team to help customers through their checkout process
Offer several modes of payment including digital wallets, credit cards, and direct bank transfers
Create a refund and return policy if you want to cultivate trust and confidence
Allow line-item-ship so that buyers can send various items to different locations. This eliminates the difficulty when buyers need to send certain goods to one address and other goods to another
Use progress indicators to help customers understand how much more is left for the checkout process. Customers may feel motivated to complete the purchase if they are almost towards the end.
→ Check out The Best Abandoned Cart Recovery Strategy, Step by Step
Should You Opt for Abandonment Cart Emails?
One of the best marketing tactics to push sales are cart abandonment emails.
Cart abandonment emails are a great idea and are a tried and tested method to push sales and reduce B2B cart abandonment.
Consider hiring a professional to craft the best emails for you to keep customers engaged.
When emails are personalized and targeted to a certain audience, and if benefits like discounts are added, customers who may have abandoned their cart earlier may return to complete their purchase.
Not all buyers leave their cart abandoned because they are dissatisfied. Many buyers plan to visit their carts later.
Therefore, sending an abandoned cart notification to the customer acts as a reminder and encourages them to go back and complete their purchase. Keeping the above tips in mind will surely help reduce B2B cart abandonment.
Further Reading
Abandoned Cart Emails Under GDPR: What Changed
Recover an Abandoned Cart Without an Email Address