An email follow-up series is a sequence of emails that are sent out by eCommerce businesses to all their subscribers.
Follow-up emails are important because they provide information and have high engagement rates with customers that ultimately lead to sales.
Let's take a look at how you can craft the best follow-up emails and more.
What is an Email Follow-Up Series?
An email follow-up series can be sent at any significant time to a customer with the goal of notifying the subscriber or collecting information from them.
A follow-up email can be sent to:
Set up a B2B meeting
Ask for feedback from a customer
Encourage the customer to buy another product on your website
Ask about their experience
Touch base after an event.
Follow-up marketing email series can be automated, and this ensures that you will not have to be concerned about your subscribers not receiving their emails.
What is a Successful Marketing Email Series?
One of the biggest factors that determine whether a follow-up email series is successful or not, depends on the time.
There is no exact best time to send a follow-up email, however, you can do a test to see when your emails are most effective.
For instance, if you send your follow-up series in the afternoon, people may be busy and may not get back to you.
So try sending them in the evening, after most people are done with the day's work. If that does not work for you, try sending them in the morning when people check their email more often.
You will know when your email follow up series is working for your brand when you notice that:
More people are engaging with your emails and the open and click rates are higher
You are making more sales
You notice your audience engaging with your website more often
There is an increase in brand loyalty.
How to Write a Follow-Up Email Sequence?
When writing a follow-up email, keep the following points in mind.
Use a call to action
A call to action button or statement is important because it will urge your customer to do what you want them to do.
Think about what your goal is and create a catchy CTA. The rest of the email can include additional content.
For instance, for an abandoned cart follow-up email something like this is great! "Hey Alex, We noticed that you added items to your cart but haven't checked out yet. When you are ready, click here to continue!"
Don't forget to recommend products and include CTA's either for checkout or to take the customer back to your site.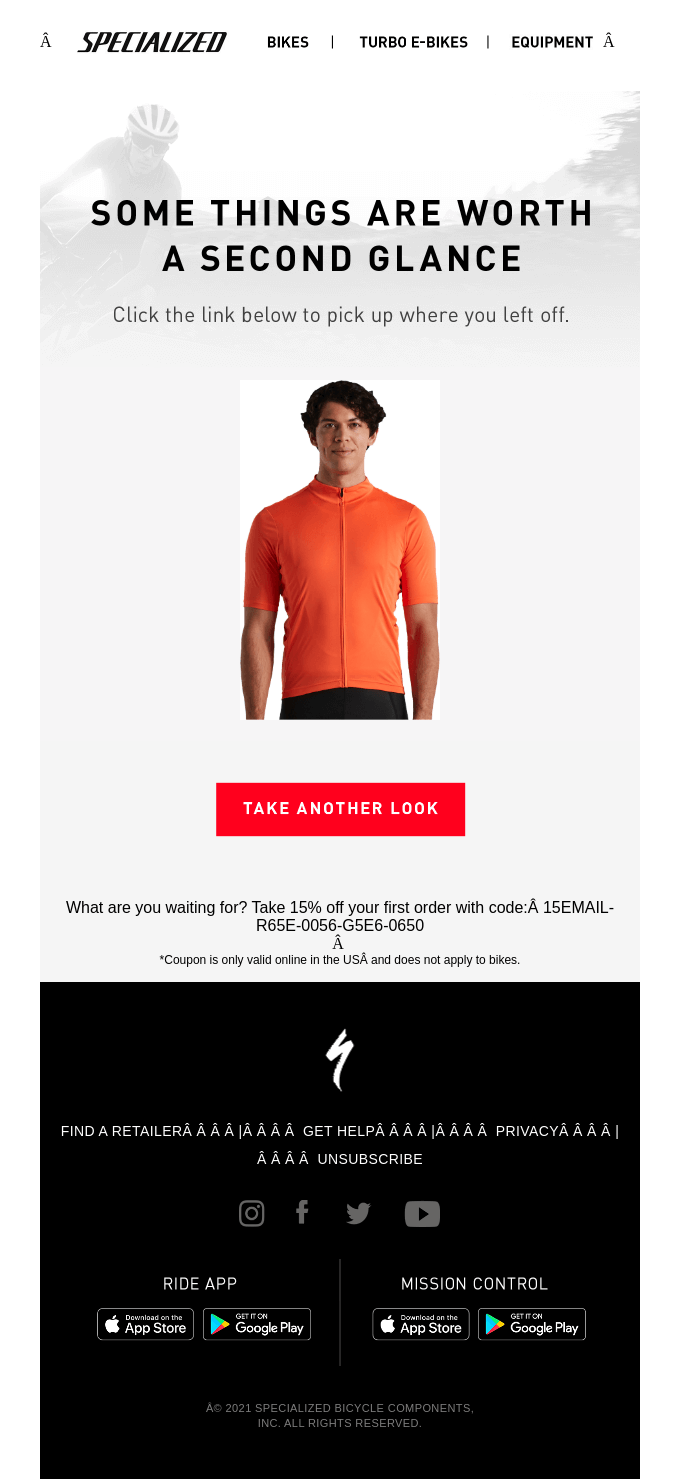 Create a great subject line
Even if your subject line is short, it should be specific. Include the important information towards the beginning, as it should not get skipped. Add a pre-header so that subscribers can quickly glance at it.
Your subject line needs to be very attractive and shows that it adds value to the reader.
A subject line that says "Congratulations! You have won 75% off on your next order" is more attractive than simply saying, "Hey there, we wanted to give you 75% off on your next purchase."
Be Personal
Even though your email is automated, it should look like it is coming from a person and not just a robot. A follow-up email can be well written by a person before the automation rules are set up.
Since there is always somebody on your team who will work on this, ensure that the emails are natural sounding.
If you need help with this, contact an expert who can help you set up your marketing email series, including crafting the content!
For example, after a newcomer subscribes, send a welcome email and address the person by name.
Introduce your brand and say a few lines. Before signing off, thank the person for signing up and let them know that you will be in touch with them. Even though this email can be automated, it can still feel personal.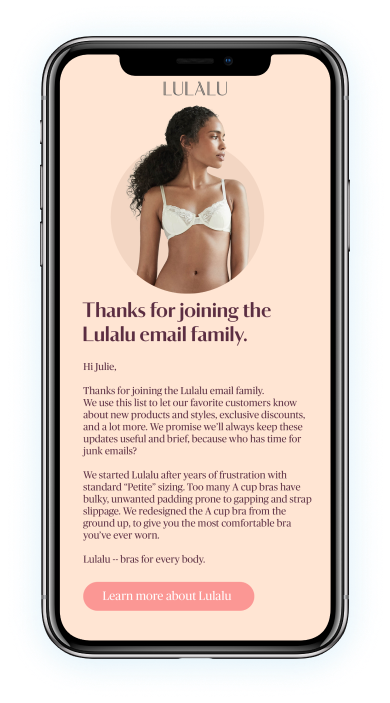 Best Practices for an Automated Email Follow-Up Sequence
An email follow-up series is best when it is automated. Follow-up emails are more difficult to create manually.
Using an automated email follow-up series will make your job easier because it will send the emails automatically for you, and it improves the buyer experience.
Here are some tips to remember when sending follow-up emails.
Make use of segmentation
Segmentation helps to make emails personalized and more relevant.
Segmentation can be based on:
Age
Demographics
Location
And so on.
Once you segment your mailing list, you can send me the follow-up email sequence easily to all.
Keep the frequency right
Do not overcrowd your subscriber's inboxes by sending them multiple emails. Instead, send emails at a descending rate.
Each time you send a follow-up email in your sequence to the same subscriber, extend the period between emails.
Ask for feedback
Asking for feedback is very important in your follow-up email series.
In fact, the first follow-up email should ask for feedback from your customers and find out whether they liked your product or service. Ask if there is anything you can do to improve your service. This helps to build trust.
Offer other products and services
A follow-up email series should bring value to your customers. You need to make sure that the products and services that you offer are relevant and are items or services that people may need.
Do not force customers to buy new products or else they will not like it.
Make your customers feel important
The best way to build a successful relationship with your subscribers is to make them the center of your business. Their needs are important and as soon as you get out to their needs, they will feel appreciated.
Depending on what type of email follow-up series you are sending, the length of your email will differ. Maybe you may need to send a few lines for explanation, or you could get straight to the point.
Make your goal very clear, no matter how long or short your email is. Try different methods of testing and send different copies to see which one gets the best response.
Further Reading
Email Marketing Campaign: Examples and Writing Tips
Productive Email Campaign Management Strategy
Average Email Campaign Response Rates
The Best Email Campaigns for eCommerce: 5 Emails You Should Send
Email Marketing Campaign Prices to Expect