Compared to the first quarter of the year, April doesn't seem like a very eventful month, there are still plenty of events and holidays you can use for your email campaigns. In this post, we walk you through our event-based content calendar for April and share some tips on how you can use it for your brand.
Listen to the Email Marketing Ideas on our Podcast
April Monthly Theme –  Earth Month
What are the month's themes and observances? Well, the biggest one, the biggest theme of this month, is that April is Earth Month. So if you have some sort of content about sustainability, Earth, different, I don't know, anything that is good for the planet, basically, this is your time to shine.
It's also National Volunteer Month, National Autism Awareness Month, National Garden Month, Stress Awareness Month, and National Poetry Month. And to my favourite, from April 23 to April 29th, we'll be celebrating National Princess Week and this holiday is especially near and dear to my heart because I'm the biggest Disney princess fan.
And I actually just did this Buzz Feed test lately, this, what kind of Disney princess are you and turned out that I'm Belle from "Beauty and the Beast." I wasn't too, too sad about it because she is in fact really cool and badass. So, I will be celebrating National Princess Week for sure.
But let's see what fun holidays we have in the month of April.
April 1 – Fool's Day
April 1st good old April Fool's Day. It's a very promising beginning of the month and you can go really creative with this April Fool's campaign. You can maybe do some sort of little jokes or some pranks, but make sure to keep everything civilized, don't go too, too crazy with April Fools. It's a good opportunity to create some sort of fun content around it.
April 7 and 8 – Easter weekend
Now, April 7th and 8th is your Easter weekend. And even though technically it's not a statuary holiday in the States, most of the companies will be closed on either Friday or Monday after Easter. So you can treat this weekend as a long weekend basically, and you can run some good old long weekend sales.
So you can start early, you can give early access to Easter promotion to, for example, your VIP's and your loyal customers. Then do a few sales campaigns and just send a quick reminder on Monday. And also you don't have to be very, you don't have to go with a boring here's your discount campaigns, even though they do work really well, if you want, you can do something creative.
For example, I know that some brands will be doing an Easter egg hunt. So basically they will have an image of the egg with a discount somewhere in the email and somewhere on the website and the customer will have to find that magic discount word or that magic code in order to claim the discount. So you can be really fun and creative with those campaigns, especially with those campaigns who are going to your most loyal fans. So, just an idea.
April 7 – National Beer Day & World Health Day
April 7th, right after the Easter holiday, we will be celebrating National Beer Day. I'm just giving you this information. You can do whatever you want with it.
Funny that April 7th,  is also World Health Day, coincidence? I don't think so.
So, for April 7th, you can create a lot of content around different health tips and work-life balance. And, no matter what industry you are in, everyone wants to be healthy and happy. That's two of the biggest desires of ours, right? So there's a ton of content that you can create for April 7th, it's World Health Day.
Now, another topic that you can talk about in April and that's not a holiday, it's more like an idea for you, is that April is actually the beginning of the spring allergies season and spring is in full bloom.
Everything is blooming and a lot of people will struggle with allergies. So if you are in the supplement industry, that's your time to create some sort of content around it. And also if you're selling any supplements that help people to deal with symptoms and deal with allergies, maybe run a quick promotion as well.
April 10 – Siblings Day
April 10th, Siblings Day. You can do whatever you want with this information. So this was just that one of the ideas for you, but something that I will do for my client is that we will do a buy one, get one 50% off promotion. So you can do that.
Or you can do buy this T-shirt for yourself, and we'll do, we'll add the exact same one, but for your sibling, or something like that. So play with it. And you don't even have to go with like a sibling theme. You can go with like a soul sister or soul sibling or something like that.
April 11 – National Pet Day
April 11th, the cutest holiday ever. It's a National Pet Day. If you ask your customers or your followers to share their pets and the pictures of their pets, maybe even like with your product or wearing your product or standing by your product. Or I don't know, you can get crazy and creative here. Believe me, this is one of the best performing emails that we usually have is when we do something with pets, 'cause no one can resist the cute kitty or cute puppy. So go creative for the National Pets Day.
April 12 – National Grilled Cheese Day
April 12th, it's National Grilled Cheese Day. So again, you can do the recipes of, our favorite recipe of the grill cheese sandwich, or here is a 10% off of all of that grilled cheese, grilled cheese socks or socks with grilled cheese images that we have or something like that.
April 13 – National Scrabble Day
April 13, National Scrabble Day, you can go fun and crazy with your discounts. Maybe you can play a little bit of Scrabble with your customers, just like a fun little idea.
April 16 – National Stress Awareness Day
April 16, and this is a big one, is the National Stress Awareness Day and actually the stress awareness as the theme of the entire month of April. So regardless of what industry you are in, we all, as the nation, as the humanity right now have to deal with a big amount of stresses.
So you can do something as easy as five tips to cope with stress better or three supplements that will help you with the stress or whatever, or here's that 10% off discount off this herbal tea that would help you with your stresses and anxieties or something like that. So this is a really great opportunity for you to create a bunch of really cool content.
April 22 – Earth Day
April 22nd is a big one. It's Earth Day. It's an international holiday and basically, the entire world will be celebrating Earth Day. So if you have some sort of content about sustainability or content about different practices that can be good for Earth, or maybe you are a sustainable brand, definitely talk about it.
For example, I work with one brand and they do create leggings made out of recycled plastic bottles, so we will definitely be mentioning that fact on Earth Day and also, another thing that you can do, you can just create different content. So one client of mine, basically, sells tea, herbal tea in glass bottles.
So what we'll do for Earth Day, we'll talk about how people can repurpose or reuse their glass bottles, like five ways to up-cycle your glass bottle this holidays or something like this.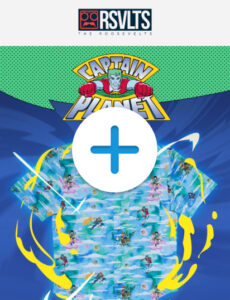 April 23 –  National Picnic Day
And National Picnic Day is on April 23rd this year. And you can actually talk about the beginning of the picnic season, because the days are getting longer and warmer and people are starting getting outside more. So National Picnic Day and beginning of the picnic season is another idea for you to play with.
April 23 – 29 – National Princess Week
April  23 to 29, it's another one that we already talked about. It's the beginning of National Princess Week. So you can go very creative here. You can do, I don't know, on top of my mind, you can do just like a simple discount. You can do some sort of like voting and say, this is our CEO. What Disney princess does he, or she remind you of? Something like this.
April 26 – Administrative Professionals Day
April 26th is Administrative Professionals Day. And that's an excellent holiday to put the human face behind the brand. So if you have an administrative assistant or someone on your team who's constantly dealing with different administrative work and you want to feature them in the email or in your newsletter.
That's an excellent opportunity to do so. And it's always a really nice idea to put that human face behind the brand. Just so your customers can connect with your brand on a human level, basically.
April 27 – Take Your Kid To Work Day
Another big one is, Take Your Kid To Work Day, but you can change the wording of that and maybe you can do a, Take Your Customer To Work Day, and maybe you can again, introduce your team and produce behind the scenes or show some of your processes.
It always feels almost exclusive when you are getting the chance to take a peek behind the scenes. Don't waste this opportunity.
April 27th is not a holiday. This is just a reminder for you that the Labor Day Weekend is coming. It's gonna be in May, so you can start preparing for the Labor Day Weekend.
Maybe you can start doing some early Labor Day Weekend promotions for your VIP customers, for your most loyal fans. And it's always a good idea to start a bit early, because believe me, your customers, they will get a ton of emails from different brands on Labor's Day, so why not start early.
April 28 – National Superhero Day
April 28, it's your National Superhero Day and I'm not talking just like Superman and Spider-Man even though I love those guys, but we are talking more about like everyday heroes like moms and teachers and doctors and people who are creating businesses and basically anyone.
So you can either talk about superheroes in your business and again, introduce them to your customer. Or maybe you can repurpose some of your customer stories. Maybe you have powerful stories that your customer shared and that you can repurpose. So that's another good idea.
April 29 – International Dance Day
April 29th is your International Dance Day and do whatever you want with this information, but just like a recording of fun team video with the entire team dancing or asking your customers to share their dances with you or tag you on Instagram or Facebook. Are you kidding me? This is the best content ever.
April 30 – National Honesty Day
And April 30th is your National Honesty Day. And even though this holiday, it doesn't sound like a fun holiday, but you can be pretty creative with it.
You can send some sort of a survey on National Honesty Day and ask them, tell us, tell us, or to your customers, what do you really think? What's your honest opinion about our brand? What would you like us to change? What would you like us to do better? You wouldn't believe what kind of insights and what kind of feedback you can get from those emails.