You probably already know that email marketing can yield impressive results for your advertisement campaigns and sales funnels. But did you know that email marketing can also do wonders for your customer lifecycle strategy?
The perfect customer lifecycle will ensure that you convert visitors to your website into paying customers in no time. But, more importantly, it also helps you keep those customers coming back for more.
Are you wondering how to get your management system for your customer lifecycle from where it is to where it needs to be to yield that high ROI?
The answer may be email marketing!
Combining your customer lifecycle strategy with email marketing can:
Improve your marketing reach
Boost your conversion rates
Increase your customer retention rate.
But, how do you achieve a seamless synergy between emails and your customer lifecycle?
This article can help you! But, first, let us examine how email marketing can improve your customer lifecycle.
How Email Marketing Helps Your Customer Life Cycle Strategy
It may be impossible to overemphasize the positive significance of email marketing for eCommerce brands cannot be underemphasized.
But, how far do the benefits of this age-long marketing channel extend for eCommerce operations?
Depending on when you use them, how you use them, and the frequency of use, emails can be very effective tools in your customer lifecycle management arsenal.
In a few moments, we'll explore the best ways to use emails when trying to build the perfect customer lifecycle for your prospects and existing buyers.
But, before that, let us have a quick rundown of the stages in a customer lifecycle where emails can play significant roles.
The typical stages of the customer lifecycle
Conventionally, the customer lifecycle describes the stages of a customer's interaction with a brand before, during, and after a purchase.
Here are the five typical milestones:
Awareness is the first stage of a customer's lifecycle. During this stage, your marketing content and ads appear on your customer's radar for the first time, and they become aware of your brand.
Customers in the conversion stage are engaged with your content and are interested in the value you have to offer. This type of customer only needs a slight nudge or encouragement, and they'll make a purchase.
The nurturing stage is for customers that bought something already. This stage focuses on building and improving your relationship with your customers.
Here, you now have repeat customers that have become loyal and recurring customers. Therefore, it is a good idea to appreciate your customers with special offers, coupons, and similar incentives here.
Customers in the advocacy stage are satisfied with your product and are ready to inform others about your product. You can earn advocacy by providing an outstanding customer experience and excellent service.
Types of Customer Lifecycle Emails
There are two broad categories of emails you can send to customers at various stages of your customer lifecycle strategy:
Automated lifecycle emails
These are pre-programmed emails that automatically go out to customers when they take a 'trigger' action.
Here are popular examples of automated lifecycle emails:
Welcome on board emails
Coupons and special offers
Re-engagement emails
Order confirmation and transactional emails
Cart abandonment emails
Manually-sent lifecycle emails
These are situation-based emails that you send out manually depending on the customer:
Promotions
Marketing newsletter
Referral updates
Surveys
Product updates
Setting up The Perfect Lifecycle Strategy With Email Marketing
Now, let us examine various instances of your customer lifecycle strategy where infusing the right email marketing content can significantly improve your results.
Awareness
During the awareness stage, your customers are only just discovering your brand and products (or services). Therefore, they'll most likely want to explore your websites to learn about the products and services that you offer.
In other words, they're trying to find out how much value you hold.
Therefore, it is crucial you help them find this information and more.
In this case, you can send emails that contain details on your most popular products or services. You can also send promotions that include your prices and deals that you offer first-time buyers.
Essentially, the goal is to send attractive sales pitches containing information about your brand and products to your visitors.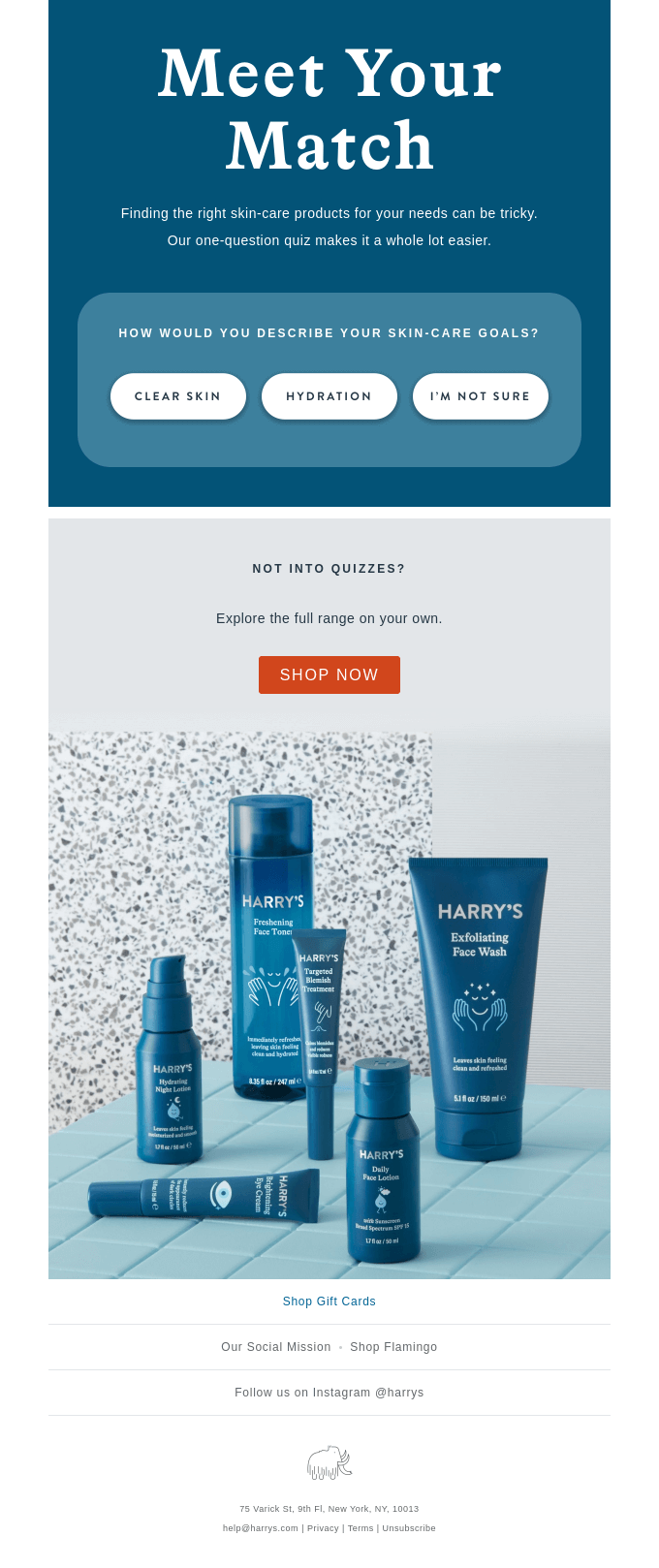 Conversion
Remember, customers in this phase are likely to purchase from you. Most just need a gentle nudge in the right direction. So, if you want the perfect customer lifecycle, it is an excellent idea to throw some incentive in the way of your prospects.
You can send emails containing discounts or special deals to encourage such prospects to seal the deal by making the purchase. In addition, you can personalize the email for even better results (personalized emails are 26% more likely to convert).
Another idea for personalization is to offer prospects deals on the specific products they were viewing.
Or maybe even free shipping!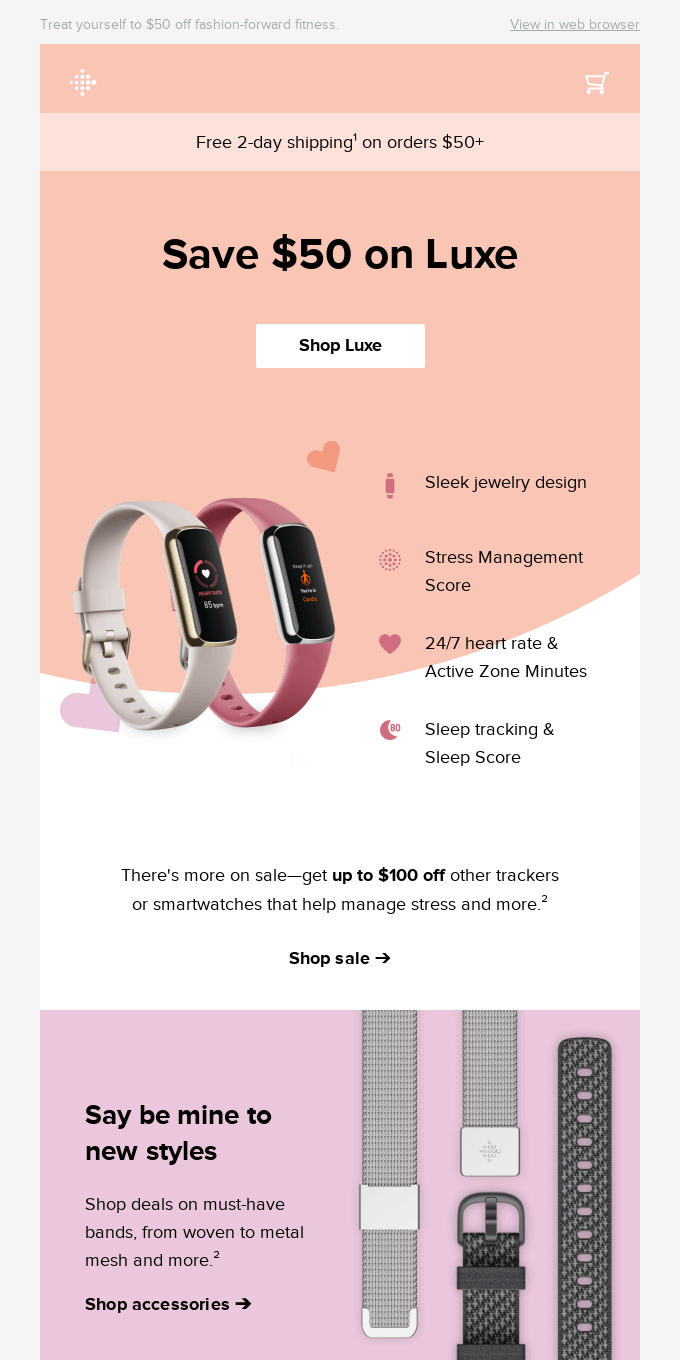 Nurturing
The nurturing phase encourages customers who have purchased items on your website to get more familiar with the brand.
Here, you can use email newsletters to help them learn more about you and build a valuable relationship.
Thankfully, the potential with newsletters is limitless. They can contain everything:
Information on new products
Industry updates
Staff changes
Upcoming events
Company growth potential.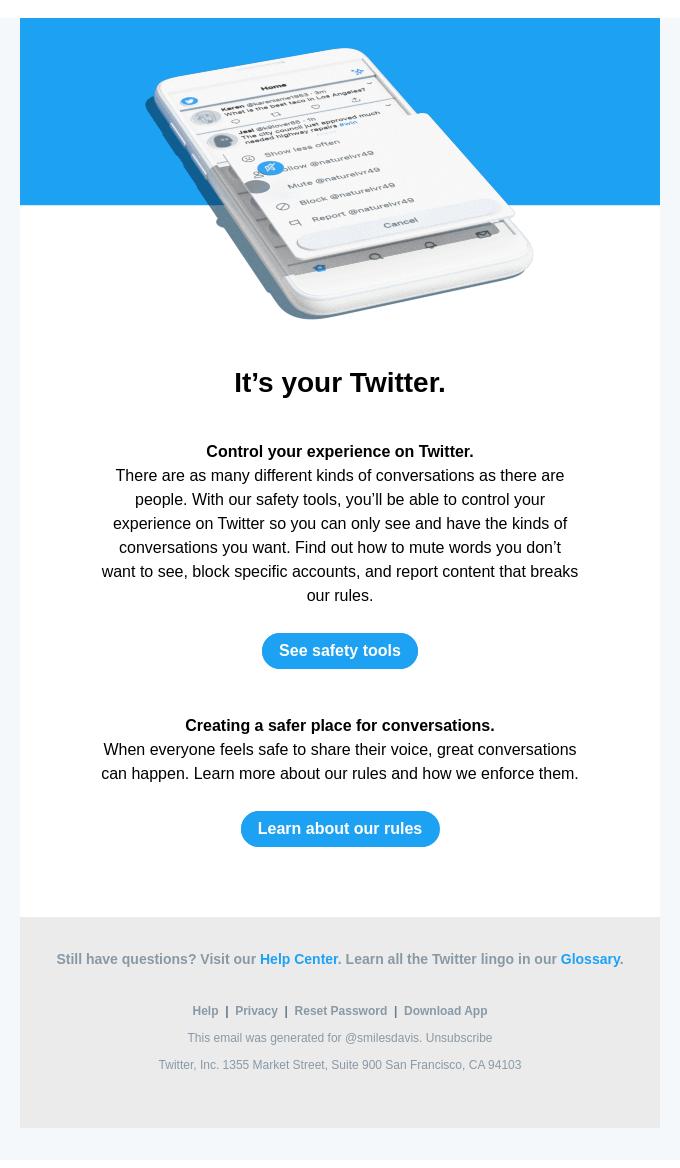 Retention
The retention stage aims to improve the relationships you started building with your customers. This way, you can keep your customers coming back for more.
Attracting and converting a new customer is five times more expensive than retaining one. So, you want to keep the ones you already have.
To do this, you'd have to focus on your customer-business relationship and improve on them. Also, if you've made promises, make sure to fulfill them.
You can also send appreciation emails and little gift incentives to your now loyal customers. Emails that contain helpful tips and other information are also a great idea!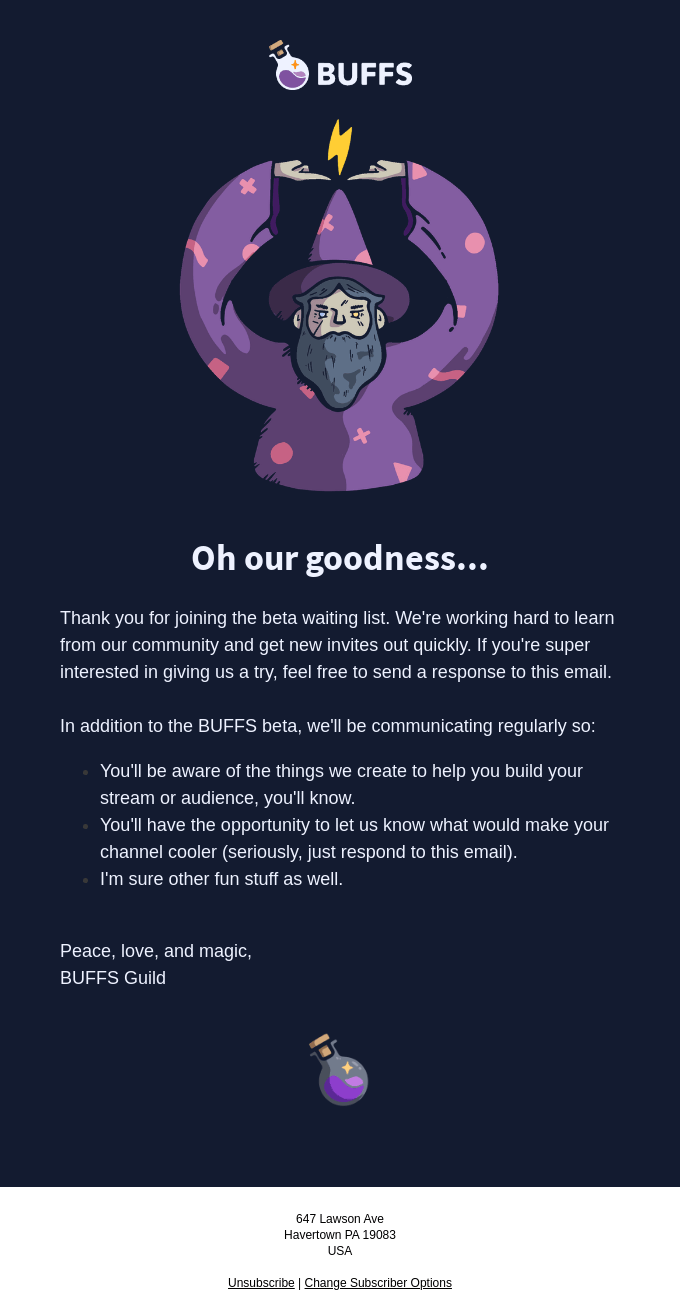 Advocacy
Advocacy is the final stage of the customer lifecycle, and it requires more targeted email marketing. You need to send emails that encourage referrals and send personalized emails to the VIPs.
However, you also want to express gratitude to your customers for sticking with your brand.
So, express appreciation in your emails without making any sales pitches on the side.
Now That You Know
Your customer lifecycle strategy plays a significant role in the growth of your customer base and your business at large.
Hopefully, we've helped shed some light on how you can leverage email marketing to achieve the perfect customer lifecycle — that will keep those customers coming in and staying.
Further Reading
Customer Lifecycle and Journey: What is the Difference?
Understanding the Customer Adoption Lifecycle in eCommerce
How to Choose a Software Specialized in Customer Lifecycle
Customer LifeCycle Metrics To Pay Attention To If You Own An eCommerce Business
How to Approach the Online Customer Lifecycle
Calculate Your Customer Lifecycle Value with this Simple Formula
Plan your eCommerce Customer Lifecycle Campaigns with this Detailed Guide