As we kick off the summer season, we'll explore two significant events: Black Music Month and Pride Month.
Celebrate the contributions of African Americans to the music industry and learn how to show support for the LGBTQ community through email rebranding.
Despite being a slower month for e-commerce, we'll provide tips to nurture existing customers and attract new ones. Embrace the summer vibes, diversity, and healthier living in our June Newsletter. Get ready for an exciting journey ahead!
June Month Theme Content Ideas
In this section, we will cover June Newsletter ideas that are not tied specifically to any day, giving you the flexibility to plan and send out your newsletter at any time throughout the month of June.
First Official Month of Summer
Very exciting because it's the first official month of summer. Much like what we discussed in May, make sure that you are changing your look and feel of your emails, maybe even your website too, in order to fit that summer mood. People get really hyped with the summer.
Now that events are starting to pop up a little more and more, people are getting excited, looking forward to being outside, spending some time with loved ones that maybe they haven't seen over the course of the last year. So join the fun and don't be a total bore when it comes to your emails.
So as always, when you do get to this calendar, you have the actual calendar itself, which we've given a little more of a Flowium facelift. And in case you couldn't tell, and then you also have the info down here. So we have that color coding legend, the month theme.
Black Music Month
This yearly event honors the impact that African Americans have made to the music business. Increase the impact of your June email by include information and tales about your favorite musicians.
Pride Month
So June is Pride Month, and then monthly events, we actually just plug them in the calendar.
We have a lot of events that are starting to come up, which is really exciting. So make sure that you keep an eye out for them on the calendar. And then some useful E-commerce information about the month.
June is part of the summer. Obviously, it's when we still start to see or continue to see kind of the slower E-commerce months. However, this is a really good time for you to continue to nurture your loyal customers, try and find some new customers because holidays are just around the corner.
So with that in mind, let's get started. So again, like I mentioned, June is Pride Month. So for the LGBTQ community, it's important for brands who this matches with and who this fits along with in order to rebrand kind of their emails and what they look like in honor of Pride Month. So that's the first thing.
Here are some examples of Pride Month email designs and campaign strategies.\

Men's Health Month
This inspires guys to lead healthier lives and take responsibility for their wellbeing. Exercises, food advice, and strategies for spotting men's health issues early can all be included in your June newsletter. That is also a topic worth looking into, especially now that mental health is receiving the attention it so well deserves.
Listen to the June Newsletter Ideas on Our podcast
Watch the June Newsletter Ideas YouTube video
June Newsletter Ideas: Daily Inspiration from Popular Holidays
In this section, we will cover all the June holidays that you can leverage to run promotions, build brand awareness, engage with your customers, and more. Additionally, we will provide examples of holiday emails that can serve as inspiration for your own campaigns.
June 1 – Global Day of Parents
June 1st is Global Day of Parents. I'm actually a new parent. So this is definitely a day I will be celebrating.
June 2 – Doughnut Day
You have Friday, June 2nd, Doughnut Day, which is my personal, personal favorite.
June 4 – Cancer Survivors Day
You have June 4th, Cancer Survivors Day.
June 5 – World Environment Day
And then you also have World Environment Day for those brands that are more into the eco-friendly side of things.
So I do actually have a new brand, a new client that I'm working with who's very environmentally friendly and aware. So this is definitely a campaign that we'll be creating for them.
June 8 – Best Friend Day
June 8th is Best Friend Day. This is actually a really great day for you to pitch or to showcase your referral program. So this is something that I've actually done for a client myself, but because it's Best Friend Day, it's a great day to suggest to your customers to reach out to their best friends, to refer them over to the brand.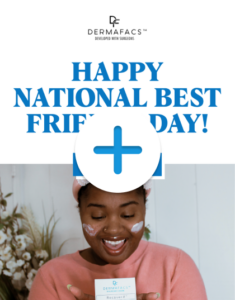 June 9 –  Donald Duck Day
You have Donald Duck Day.
June 10 – Iced Tea Day
The following day, Iced Tea Day, which I love. I love sweet tea.
June 11 – International Children's Day
June 14 – Flag Day
The following week, Flag Day, which is observed in the U.S. Flip Flop Day, the US Open. This is like the first event that we've seen in a really long time.
June 15 – US Open PGA Tour
So the US Open PGA Tour begins, which is really exciting.
June 18 – Father's Day
And then June 18 is Father's Day. So making sure that you're taking the first couple of weeks of the month of June in order to gear up for Father's Day.
If you're planning on having a promotion, it probably makes sense to have it earlier in the month than on the actual day. Usually on Father's Day, people are not checking their emails.
Check out our collection of Father's Day emails and subject lines to get you inspired.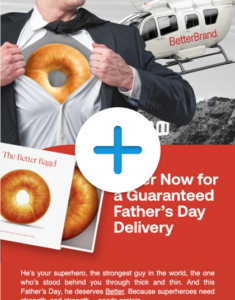 June 19 – Juneteenth
June 19th, you have Juneteenth.
June 21 – Selfie Day, International Yoga Day, first day of summer, longest day of the year…
June 21st, this day actually has so many different national holidays. It's Selfie Day, International Yoga Day, first day of summer, longest day of the year, the list goes on. So make sure that you send out some campaign around that, 'cause that is a biggie.
June 23 – Take your Dog to Work Day
You have June 23th, Take your Dog to Work Day. So this is a great one for all those pet brands out there.
June 27 – Sunglasses Day
June 27th is Sunglasses Day.
June 29 – National Work From Home Day
And then you have National Work From Home Day, which I'm sure many of you will be celebrating after the pandemic shut us all in our homes.
June 30 – Social Media Day
And then the very last day of the month is Social Media Day.
So guys, I know a lot of these sometimes feel very silly, but they are creative and fun ways for you to engage with your audience based on what makes the most sense. So make sure that you check these out.
Make sure that you get these up and running in your campaigns, plan your campaigns ahead of time. So then that way, you're not scrambling the night before.
Need help with your June Newsletter content calendar?
If it is overwhelming or you simply don't have the bandwidth or experience to create a June campaigns for your brand, let our team of email experts do it for you. Simply select the best day and time to schedule a call with us.
If you have the bandwidth, we strongly recommend starting to plan out the next month. Here is our resource for July Newsletter Ideas, which will help you create your newsletter content calendar.