RMMBR THE GD OLD DAYS OF TXT MSGS? It's not all that long ago when those 160 characters were the best way to communicate with your friends, your family and, occasionally, your customers and clients.
These days, of course, SMS (or text messaging) has been superseded by far more advanced methods of communication…or has it?
It may surprise you to know that Short Message Service marketing is not only alive and well, but it can also be a highly effective add-on to your email marketing workflows.
In this article, we are going to examine how Klaviyo SMS marketing can generate more leads, enhance your click-through and open rates, and generally boost the ROI of your marketing budget. SND GD? OK, LTS GO!
Use Klaviyo SMS Marketing to Enhance Your Business's Email Campaign Workflows
Klaviyo is a company that leads from the front. They specialize in using the most up-to-date marketing technology and methods to help boost their client's marketing ROI.
But, as the old saying goes, you gotta know where you've been to know where you're going.
So picking up on older technology as a useful addition to state-of-the-art techniques is another way in which Klaviyo can harness the power of technology to help businesses to grow.
That's where SMS marketing comes in.
So what is SMS marketing anyway?
SMS marketing is, quite simply, using text messaging to send out promotional material or transactional messages.
Messages such as these are mostly designed to communicate time-sensitive offers, alerts and updates, shipping details, and any other promotional material that a customer might have signed up to receive via SMS.
For example, SMS messages could be used for such things as:
Urgent update about events or orders
Appointment reminders
Shipping details or changes
Availability of new products or services
Travel or meeting schedule updates.
SMS is also a great way to send out coupons and "for a limited time" type promotions, especially if your clients are on the move, and to communicate general information in real-time as opposed to email communications which may not be picked up immediately. 
How can a Klaviyo SMS marketing campaign help my business?
OK…let's cut to the chase. On average, your brand can earn $24 for every dollar you spend on SMS marketing. "But…how?" I hear you ask. Or, seeing we are discussing SMS, you might message something along the lines of: "WTF?"
Text messaging has an immediacy, and a feeling of the personal touch, that straight email marketing campaigns can lack.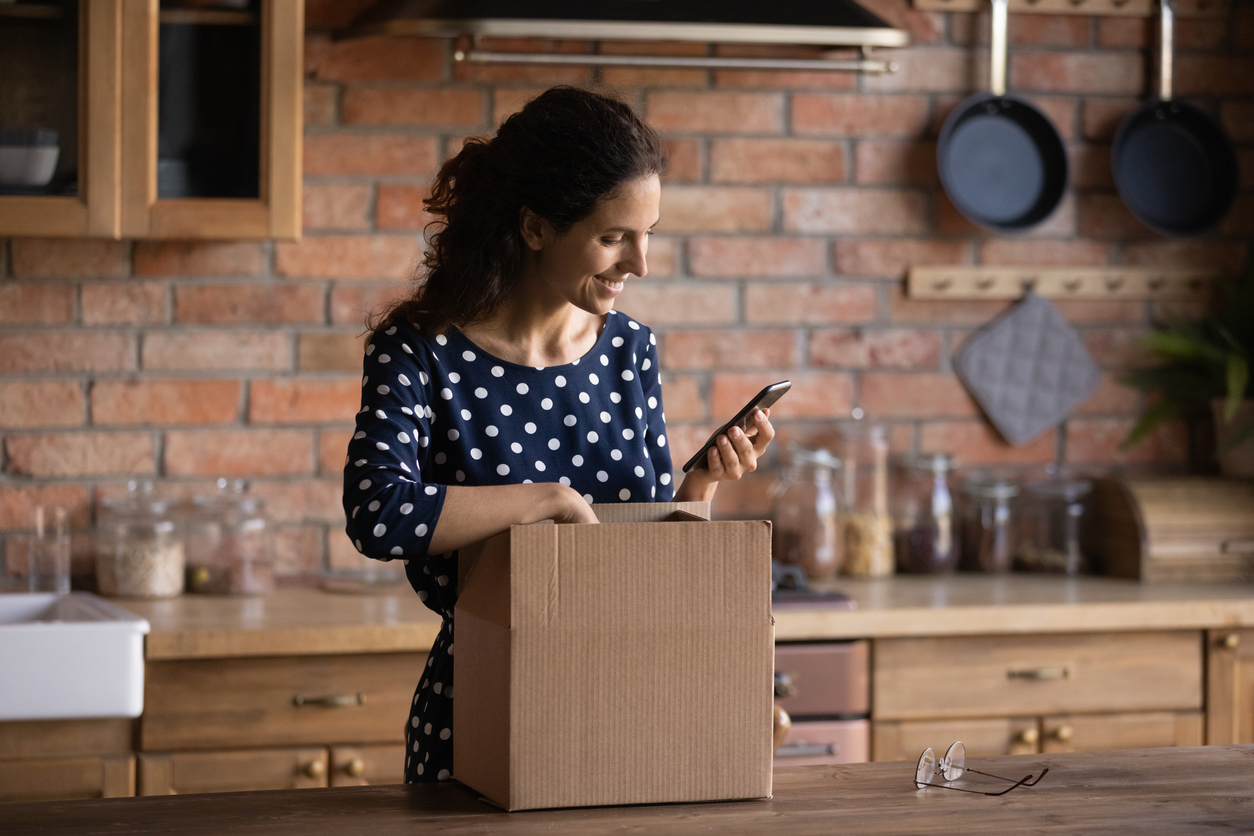 Sure, email marketing is the number one way to attract and keep customers, but if you want to add an SMS campaign to work alongside your email marketing workflow, Klaviyo can hook you up.
You could call Klaviyo SMS marketing your email marketing workflow's hard-working but unobtrusive sidekick. SMS can help turn anonymous site visitors into bona fide subscribers.
It will sync all your existing customer data, and use it to craft relevant messages sent out side by side with your emails, so your customers can choose which channel to use.
You can even institute two-way conversations, as if you were a personal in-store manager.
Special Features of a Klaviyo SMS Campaign
ENUFF of the HYP. Let's chat about the features Klaviyo SMS can bring to your marketing efforts.
While emails are rich and engaging, text messages are immediate and crisp. So by combining the two, you'll creating a marketing machine that will KIK A**!
Frictionless opt-in for SMS
Mobile-optimized opt-in forms allow your customers to sign up for text messages at checkout and on your business's Instagram account (you DO have an Instagram account, don't you?!)
Almost unlimited personalization
With more than 200 built-in integrations and unlimited importing, your data is there for the Klaviyo API (Application Programming Interface) to create ultra-targeted, highly-personal text messages.
Predictive Text
Remember how cool predictive was back in the day?
Well, the Klaviyo system utilizes machine learning to anticipate your customer's responses and automatically create text messages to send back to them.
A/B testing of messages
Figure out the winning combinations of text, images, send times and emojis by testing different message layouts to see which ones get the best responses.
Customizable reports library
Monitor the metrics with a whole bunch of customizable data sets that allow you to compare email and SMS marketing results side by side.
You can see which messages drive sales, which ones have the best response rate, and which ones get GHOSTD.
How to Build an SMS Campaign Using Klaviyo SMS Marketing
So as you can see, the old school SMS/TXT MSGS still have a big part to play in modern-day email marketing workflows.
So how do you go about creating an SMS campaign that will sit neatly alongside your existing email marketing plan: like two friends on a bus sending out messages to the world?
Let's quickly run through the simple process of setting up your Klaviyo SMS marketing workflow.
Getting started
On your Klaviyo dashboard, click the dropdown menu in the top right corner and navigate to Account > Settings > SMS. From there you can select Set Up SMS and follow the instructions.
You'll need to ensure that your customers have given you permission to send them SMS content, which you can ask them to do when they sign up to receive your marketing messages.
You can now create an SMS workflow of clients who wish to receive your SMS content, and set up the parameters around when these messages will be sent according to such things as:
One-time sends
Messages triggered by a customer's actions
Manually scheduled messages with standard content
Automated and on-going messages
Highly-personalized content and send times.
Choose your name, channel and recipients
Now head on over to the Campaigns tab and click Create Campaign.
In the popup that appears, name your campaign and select the SMS option on the right.
There are a bunch of options in here that you can peruse at your leisure and select the combinations that best suit your campaign's objectives.
Draft your content
OK…THS IS THE GD BIT. Create your message content. Keep it lighthearted and to the point.
Remember, you only have 160 characters to play with, so choose your content wisely.
Check on your compliance status
In some countries, there are regulations around the types of SMS you can send out.
So check on the handy list that Klaviyo provides to make sure that your SMS campaign doesn't contravene any local laws.
Review and schedule
And that's it. Review your recipients, check your messages again, select any more sending parameters that take your fancy (such as recipient's time zone, or possible "quiet hours") and that's it.
Time to text your friends to MEET 4 A COFFEE!
Get Started on Your Klaviyo SMS Marketing Journey
SMS offers a perfect and highly-personalized way to compliment your existing or proposed email marketing strategies.
Sometimes, the old ways are still the best ways…especially if they can be used alongside of the latest marketing techniques.
By adding a Klaviyo SMS marketing workflow to your business's marketing program, you will add a touch of old school class to your flashy, modern email workflows and grow your revenue exponentially. YR BNK MNGR WILL LUV IT!