With the holidays just around the corner, it's important to take a look at what you're doing in marketing. What are your goals? What channels do you want to focus on? How will you stand out from all the other brands? How are you going to win back your unsubscribed customers?
In this video, I'll break down the Amazon Holiday Gift Guide for 2021.
Today in the mail I received this guide, this holiday guide, and this came from Amazon. Everybody knows Amazon. And what is so special about this guide, which we can learn as marketers, also as retailers and I'll show. And I'll walk you through, what's so special about this.
Are you ready for Black Friday, Cyber Monday, and other holidays? Is your marketing strategy set and up to speed with new trends? I'm excited to announce that we released our first Flowium book, which covers the latest email marketing strategies for Black Friday, Cyber Monday, and holidays. You can grab your own copy today at flowium.com/holiday. This book will help you to maximize customer growths and revenue throughout the busiest season of the year.
This is direct mail. So I received it in the mail, which means there's less competition because my physical mailbox doesn't have as many emails or promos as any other marketing source. So my inbox or my news feed in Facebook, Google or Instagram. So first of all, the first benefit is competition is less. It's expensive. Of course, it's expensive to print this kind of booklet and send it out, but you can do the postcard.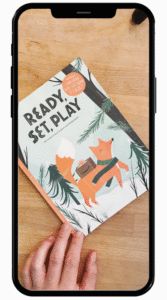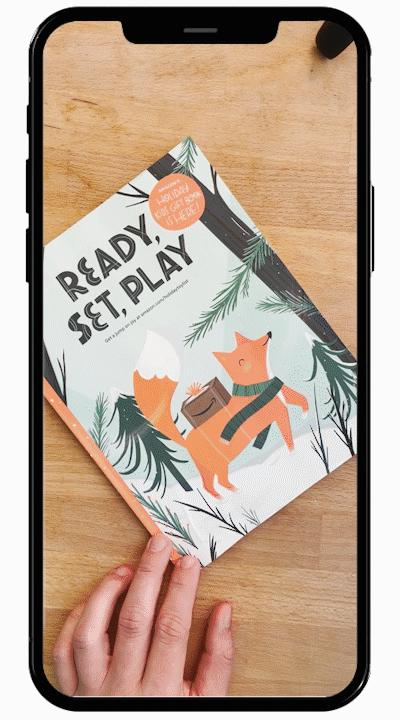 One of the existing clients they use Vistaprint and it costs under $1 to send out cards.
So anyway, next thing, very interesting thing, it's targeting only kids. So they are aware that we have a family and we have kids, which is very, very important. And this guide is targeting kids, not targeting us.
Theoretically, it makes parents lives easier because kids select their own toys they want to buy for holidays.
So let's check. As you can see, there's nothing for me, nothing for my wife, it's everything for kids. And kids, they don't think about money, that you have to make money, that this thing costs.
Oh, by the way they don't even have prices here, which is a very interesting point as well. They don't have prices.
So kids say, "I want this thing," like that, "Please buy me this thing for a holiday."
And it's easier to do what my daughter did last year. She circled this, circled that, actually she circled almost the entire catalog.
Another great thing is, after COVID, everybody knows how to use QR codes. As you can see, it has a QR code on each page and they group products by I think each category and the more likely that person to buy. Also, they have some insert, like stickers for kids to play.
Also, they have something to do with some games, which is also very interesting. So this catalog is not only for kids and you to buy something from, but also entertainment. It's providing value plus selling something out.
And what I like also, they have some tutorials, eco tutorials, what, how you can reuse their boxes, carton boxes, and create some toys and things with your kids, from the boxes. So you don't need to buy anything extra, you just need to follow their instruction. And also they have some white spaces where your children can play and draw.
Please learn from the greatest business in the world and the biggest retailer in the world, how they do it. This kind of catalog will cost them probably between, I don't know, between three to six dollars to mail. And you send it to a hundred potential customers, and it will cost you $600.
So it's expensive. However, if you do one postcard with 30% offer for Black Friday, Cyber Monday, for people who unsubscribe from your brand, you can test that as well.
So lesson learned and thank you Amazon for inspiration. In case you have any other ideas or questions, please leave them under this video, and let's learn from each other. Thank you.