SAMAYA is an amazing company founded by two great Brooklyn based entrepreneurs. They produce cushions for meditation. All their products are made in the U.S. with a smart approach to sourcing and production.
In June 2017 they reach me to help with their email marketing since they had a great product which people like but there we not much engagement. After a few meetings, I learned about their company and their customers. Based on all information I collected I came up with the custom email marketing strategy for SAMAYA brand.
As usual, there was back and forth process and a bunch of revisions of the strategy since Alan and Liz know customers very well and know how to serve them. After the strategy was implemented, the email copy was written and I implemented the strategy. Below you can find the results of the campaigns and all other information as well as the testimonial they left for the service rendered.
After the implementation of the email marketing strategy for Samaya.life the revenue increase was 10% in 90 days.

There were six different flows (automation) created for this e-commerce business to achieve the result above. As you already know the result all depends on the open rate and click-through rate. So here is the average open rate and click-through rate for this e-commerce business per flow:
Abandoned Cart – Open Rate 81.8%, Click Through Rate 18.2%


Lead Nurture – Open Rate 59.4%, Click Through Rate 31.3%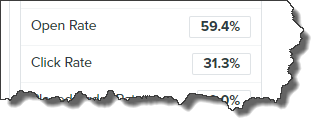 Here is the testimonial they left me after the project was successfully completed.
Andriy is a subject matter expert who knew how to guide us to success with our Klaviyo project. From assessing needs to final execution, working with Andriy has been an excellent experience. Highly recommended.