No doubt, email marketing is an essential promotional tool for any business. However, you may only achieve effective marketing when you correctly catalog and categorize your client database. In other words, using email segmentation tools.
You see, email segmentation involves the splitting of email subscribers into separate categories based on certain parameters. This way, you can target your email recipients more accurately and get better results.
Some popular criteria for segmentation include:
Location
Purchase history
Demography
Etc.
In the past, the standard approach to email marketing was to send the same email blast to all email subscribers. But, experts have found that this method was resource-intensive and did not always generate optimum results.
But, with email segmentation and the unique lists you create, you can boost your email marketing results significantly!
That said, here are some of the best email segmentation tools available today.
Email Segmentation Tools: The Top 5 Options For You
Manually segmenting email lists may take forever. But with the use of specially designed segmentation tools, you can group thousands of contacts within minutes.
These are some of the best email segmentation tools that you can use:
Klaviyo
Klaviyo is a recent addition to the email marketing space, having only joined the market a few years ago.
But, they have made quite the name for themselves. Klaviyo offers a state-of-the-art email segmentation tool. With this platform, you can split your contacts into categories and treat each list individually.
The best part? The process is stress-free and relatively easy to perform.
Klaviyo is perfect for small, growing, and large businesses.
Pros
Suitable for all business types and sizes
Capable of contact list personalization
Multiple platform integrations
Cons
HubSpot
HubSpot is renowned as one of the most effective email segmentation tools.
While it's designed for email marketing, the tool will also provide complete reports on campaigns set up on multiple channels. Yes, the platform can handle social media posts and blog content publishing.
Furthermore, Hubspot offers users control of all marketing activities from a single place. You can store all your contacts on HubSpot and keep them entertained with different types of content.
Users of this platform enjoy a 14-day trial before starting to pay for services.
Pros
Complete marketing suite suitable for other channels
Supports lead tracking
Features online training resources
Cons
No free plan
Not suitable for businesses looking for only email marketing tools
Mailchimp
Mailchimp is another email marketing tool on the market, and not surprisingly, it also comes with effective segmentation capabilities.
The tool is quite popular because it has the most features needed by small and large businesses.
In addition to its other features, mail chimp can help you create individual lists of your email subscribers. Generally, you'll be able to send custom content to those on the list.
Other than email segmentation, mail chimp may also be used to schedule email campaigns, gain reports on the effectiveness of email campaigns, run A/B testing, and so on.
Pros
Free plan for all users
Easy to use and customize email lists
Offers clear reports on campaign performance
Cons
Relatively expensive
Not suitable for technically advanced marketing teams
MailerLite
Next on our list of the best segmentation tools, we have MailerLite. This tool is quite popular because of its simple interface and effectiveness.
Generally, users can enjoy setting up their personalized contact lists and creating email marketing content interactively and without any hassle. MailerLite believes in offering a simplified solution to small and large businesses.
What's even better? They offer email support to cater to client issues.
Pros
Easy to use drag & drop interface
Free plan for up to 1,000 contacts
Email support for inquiries and problem resolution
Cons
Offers limited integrations with third-party
It doesn't include CRM features
Moosend
Moosend is an affordable email segmentation tool that offers premium pricing at a lesser price than most competitors.
Users can also input their contacts into the platform and segment them into different categories. Then, you can send these contacts custom-tailored content.
In addition, Moosend lets you cut costs on your marketing campaign by offering the option to pay based on the number of connections or number of emails sent.
Assuredly, the platform has a simplified and easy-to-use interface.
Pros
Low plan pricing
Easy to use
Multiple subscription options
Cons
Supports limited third-party integrations
Can send emails from a Gmail or Hotmail address
Email Segmentation: Four Benefits You Should Know
Now that you know the best email segmentation tools on the market, let us quickly explore some of the advantages that come with using these tools.
Read further to find out more.
It allows you to send relevant content
The most effective way to promote yourself to an email subscriber is to send them the right type of content.
The right kind of content will appeal to their taste and demand. Email segmentation tools help you isolate different classes of customers by segmenting your email list and sending them relevant content.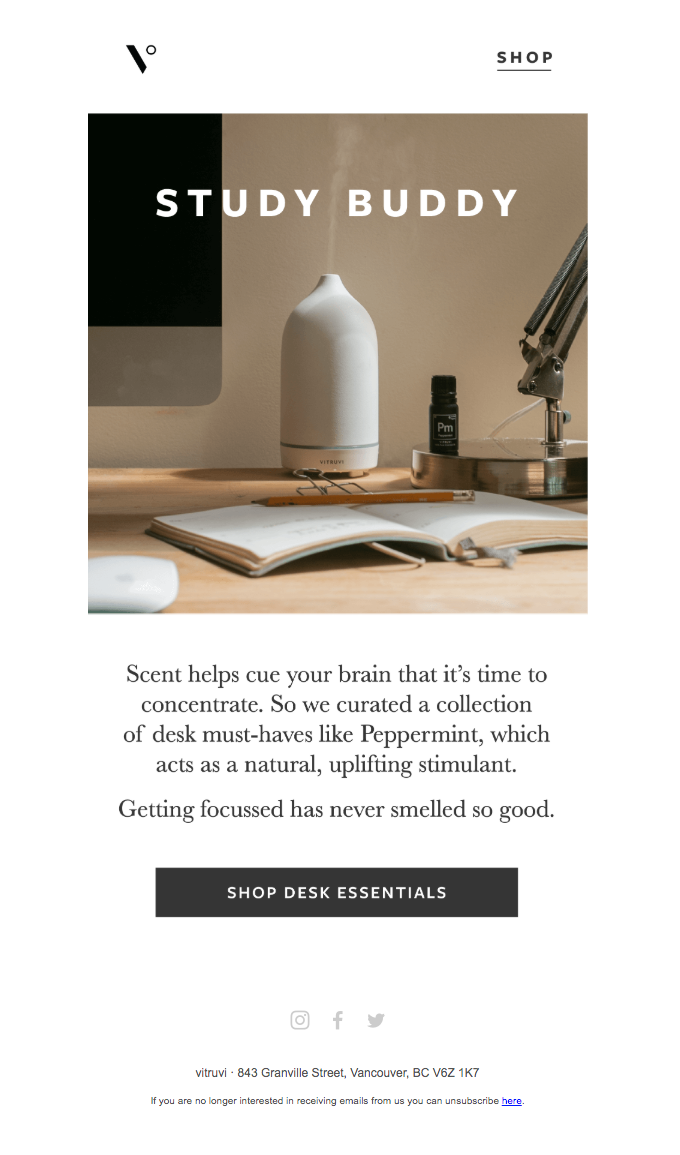 It helps you send the right number of email messages
During an email marketing campaign, you need to be conscious of the number of emails you send to each person.
Too many messages may scare the person, while too few notes will fail to pass a message. Segmentation is an ideal way to optimize the FNG promotional email content.
It makes it easier to convert customers
This is probably the icing on the cake. You see, email segmentation tools increase your chances of converting customers!
No doubt, the goal of an email marketing campaign is to convert customers and raise the brand's revenue.
So, by sending email messages that appeal to a prospects' specific interests, geographical location, and so on, there is a higher chance of convincing the person to purchase from you.

It increases your email marketing ROI
Did you know that email segmentation is responsible for 58% of all email-generated ROI?
This statement clearly shows that you stand a higher chance of benefiting from your email marketing campaign when you segment your contacts.
And Finally
Knowing the best email segmentation tools for your email marketing campaign is only the first step.
The next is securing your preferred tool and channeling it into achieving the marketing goals for your business. Our email segmentation ideas can help you with that.
However, you can also employ expert services to put your email marketing efforts on the right track if you need to.